Local mother of three Lisa Hall, has opened her salon doors to North East hair extension fanatics. You will find her inside The Forum shopping centre every day from 9 until 5.
Although Lisa's outlook and space is humble, her supplier could arguably be the best of the best, she said: "Beauty Works is my supplier, it's a global worldwide company used by the likes of Nicole Scherzinger. Vicky Pattison not long put her extensions in with Beauty Works – I've been on her Instagram, Jen Atkins, the personal stylist for the Kardashians has also put her name to Beauty Works."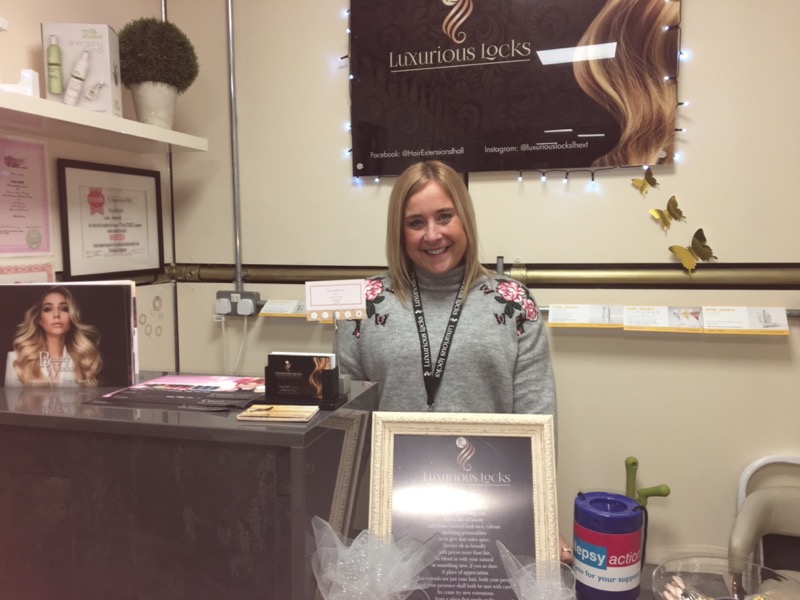 Lisa uses 100% Remy hair extensions which are cuticle retained giving you smooth, long lasting hair extensions of the highest quality, which you will also see your favourite celebs wearing.
Despite being a small business rather than a brand this doesn't affect the quality of her work, down to colour matching and aftercare which she offers for free, as well as a consultation. Lisa explained her main aim is making sure people are happy with the outcome.
It's difficult to compete with big businesses because customers tend to trust brands however Lisa said: "It's something that's mine, and you know personally I think that a lot of girls like how it's one on one."
One of Lisa's happy customers said: "I absolutely love my new hair, I was slightly nervous at first as it was my first time getting hair extensions, I had a consultation first and Lisa explained everything from fitting to aftercare, she completely put my mind at ease."
Being a small business owner Lisa has had to think outside the box with incentives to compete with the bigger businesses such as loyalty cards, however the personal touches are definitely her unique selling point as her salon has a very relaxed, homely feel.