New Year is here and it's the perfect time to start with new habits. Fashion North has for you a few tips for new routines which will start your year on the right track.
We have a list of 5 beauty resolutions which you might try yourself. They are:
Take off your make up before bed
This habit will help your skin look healthy, glowy and luminous. When you take off your make up before bed, your skin will look rejuvenated and prepared for the new day.
Read experts tips on how to take your make-up off here.
Clean your make up brushes on a weekly basis
We all love to use brushes for make up application, but if they're not cleaned it's not good for your skin. Clean your brushes more often and your skin will be thankful for it. Try to wash your brushes with B. Makeup antibacterial make-up shampoo which is also vegan and can also clean sponges. With its natural formula, it is also suitable for synthetics and natural brushes.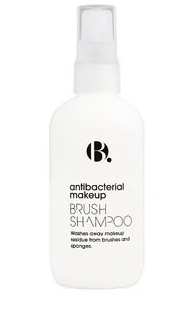 Photo credit: Superdrug
Drink more water
Water is important for your skin as it removes toxins from your skin and body. Your skin will look healthier, brighter and hydrated. If you don't like to drink plain water itself, try to add lemons or fruits, it makes such a difference.
Try natural skincare
Start 2019 with eco-friendly skincare. Using natural products will not only help your skin but will save the environment too. Try to use Sukin foaming facial cleanser, which is sulphate and paraben free and contains chamomile, aloe vera and green tea, which helps soften your skin.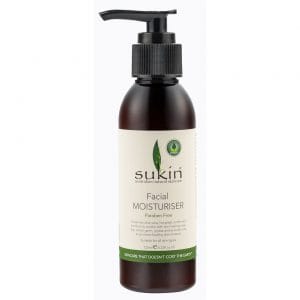 Photo credit: Look fantastic
Moisturise your skin
Moisturising your skin is as important as cleansing. Moisturising regenerates and protects your skin from dryness. This Superdrug moisturiser is a great choice if you want to buy a vegan moisturiser, it's so good and cheap too. This face cream contains SPF 15, vitamins A, B, F which are good for dry skin.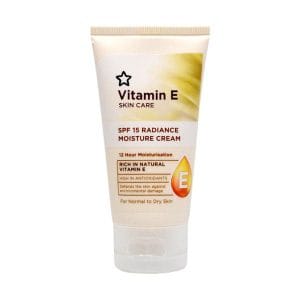 Photo credit: Superdrug
We have asked some members of the Fashion North team for their personal beauty resolutions for 2019:
Annabel McEwan- Contributor: "I am going to experiment more with lipstick colours, also I want to clean my make up brushes more often."
Sam Boal- Contributor: "I want to use fewer heat tools on my hair as it causes damages."
Beth Callaghan- Contributor: "I want to take my make-up off before going to bed and try to embrace my natural curls."
Christy Laverty- Contributor: "I would like to make a skincare routine and stick to it."
Lucie Simon- mediaHUB intern: "I have to stop going to TK Maxx and buying unnecessary beauty products, they have a really good range in their beauty section."
Tweet us @Fashion_North, we want to hear your beauty resolutions. Happy New Year from the FN team! x