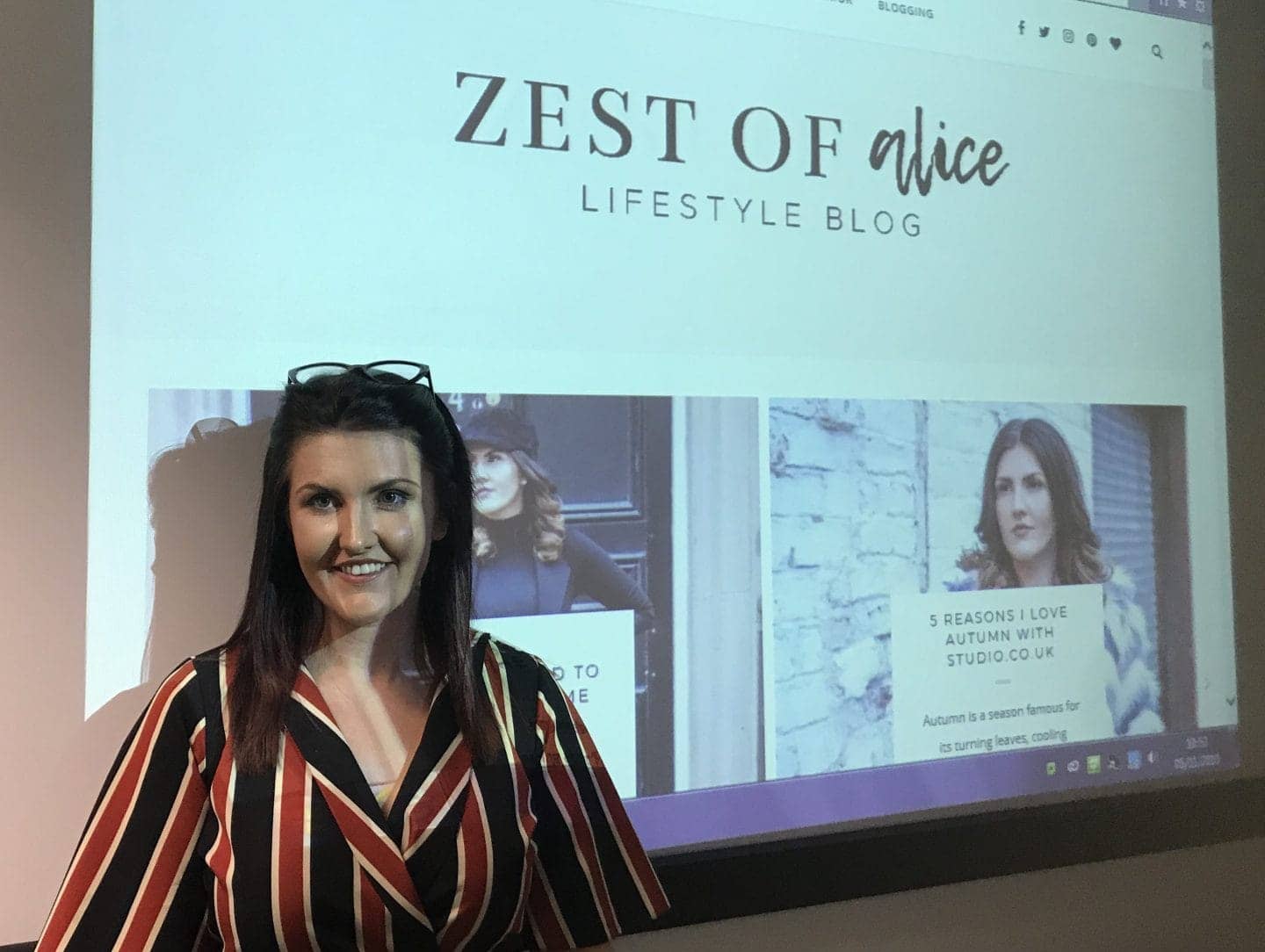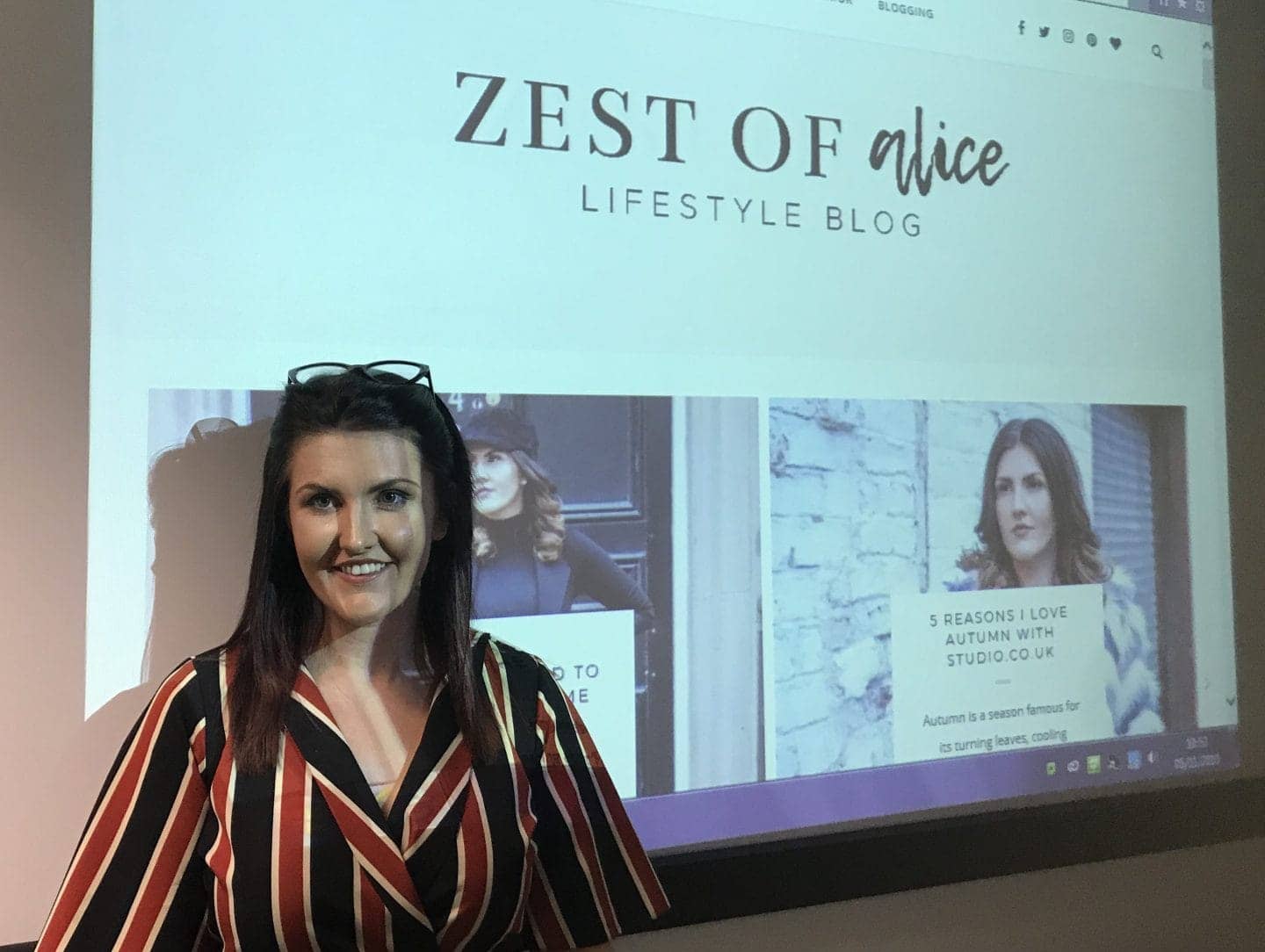 Lifestyle blogger Alice Fairweather has been passing on her top tips for success to fashion students.
The 22-year-old, who runs the North East lifestyle blog Zest of Alice, spoke about the value of good content alongside forging strong relationships with fashion PRs and marketers.
Alice, who also works for Digital Allies, a digital marketing agency in Sunderland, has worked with brands such as New Look and Studio.co.uk and has also blogged about personal subjects such as a skin cancer scare.
Here, first-year fashion journalism students share their thoughts on what they learned from Alice's talk and share her top tips.
"I learned how important it is to engage with followers as companies look at how much engagement you get on social media to determine how much exposure you will give their brand. If possible try to avoid writing negative reviews as it can damage a brand's face, instead of posting the negative article, email the company explaining why you didn't like it, honesty is the best policy."
Grace Cassidy, 18
"One thing that I learned from Alice which I found useful was to not expect people to communicate with you if you are not going to communicate with them. Another thing is to only write about what you're interested in and not pretend interest for the sake of followers."
Sophie Henderson, 18
"Don't expect to get followers and likes if you don't interact with your followers. Don't create a blog just for free gifts, make sure you're passionate about what you're doing."
Megan Fitzmaurice, 19
"I learned from Alice that it's not just how many followers you have, it's how many people interact with your posts that matter more. The second point is that when you reach out to brands, you need to be firm but polite and say what you can bring to them- they won't do things without things in return."
Yasmin Defty, 18
"I learned the importance of engaging with followers and reaching out to brands from your own initiative and seeking opportunities for links and promotions."
Brittany Heeley, 18
"Don't be afraid to ask a brand their budget when considering a collaborative piece. Blogging and social media work can be a sole income for some and some brands may have the budget even though they don't immediately offer it. Also, when questioning what tone to use in your blog pieces question how you want to be perceived. How do you want your personality to come across?"
Megan Hagel, 18
"I liked Alice's advice about how important it is to be original, and focus on topics which you like and write about those. Also, to be careful about what you post and write on social media. I enjoyed hearing about her work as an ambassador for studio.co.uk."
Nicolette Ftackova, 21
"Throughout Alice's talk, she explained how to promote your written content on social media and how to specifically target a desired audience. From this, I learned how to build up a strong following of people interested in and intrigued by the content you are producing. Another helpful tip she conveyed linked to this was that you cannot expect your following to engage with you if you do not engage with them – communication is a two-way street."
Brooke Murphy, 18
"Two things I have taken away from Alice's talk is to always know your worth, don't be afraid to promote yourself and the second tip is to connect with the people around you who have similar interests in order to help build each other up."
Rebecca Redford, 19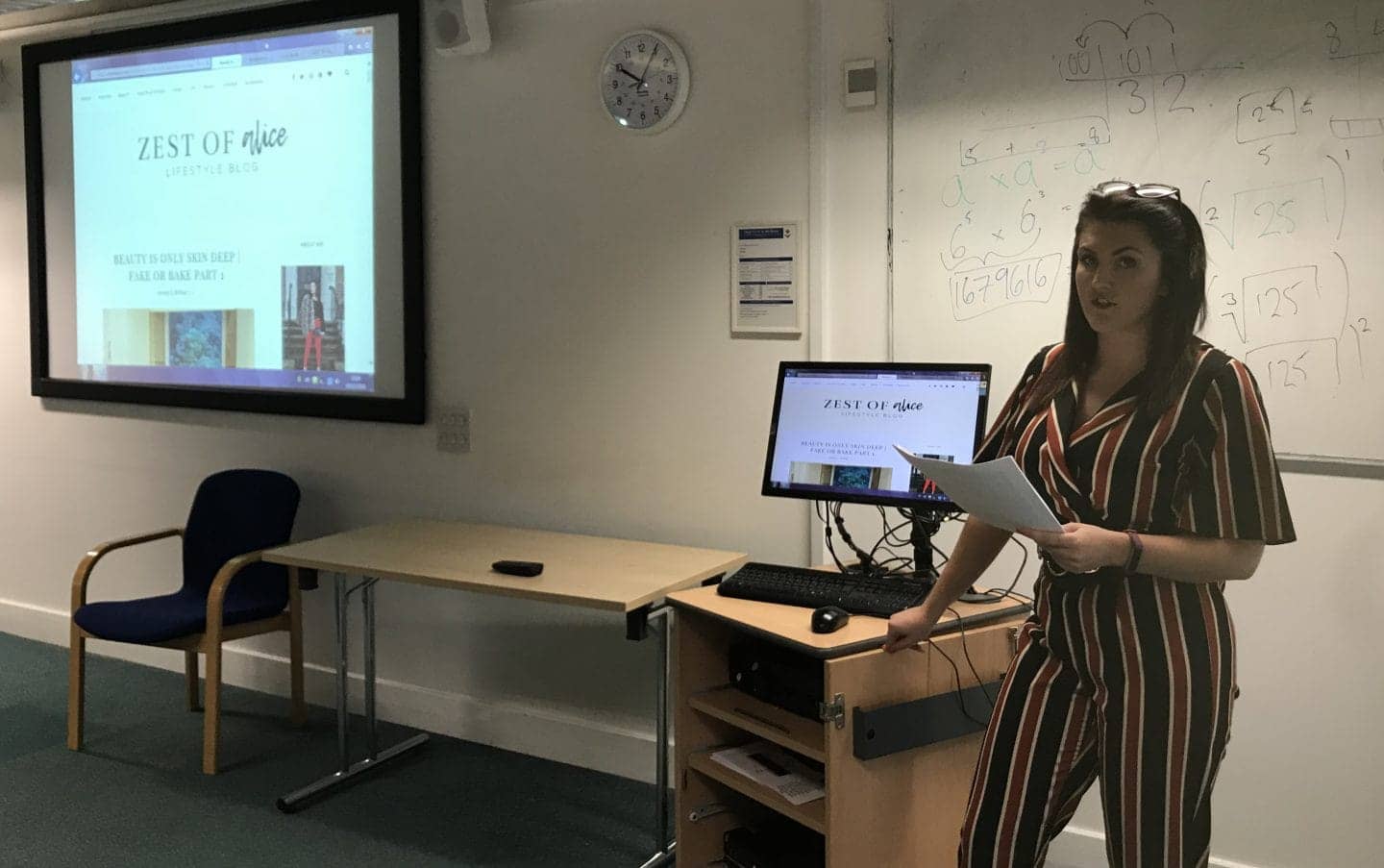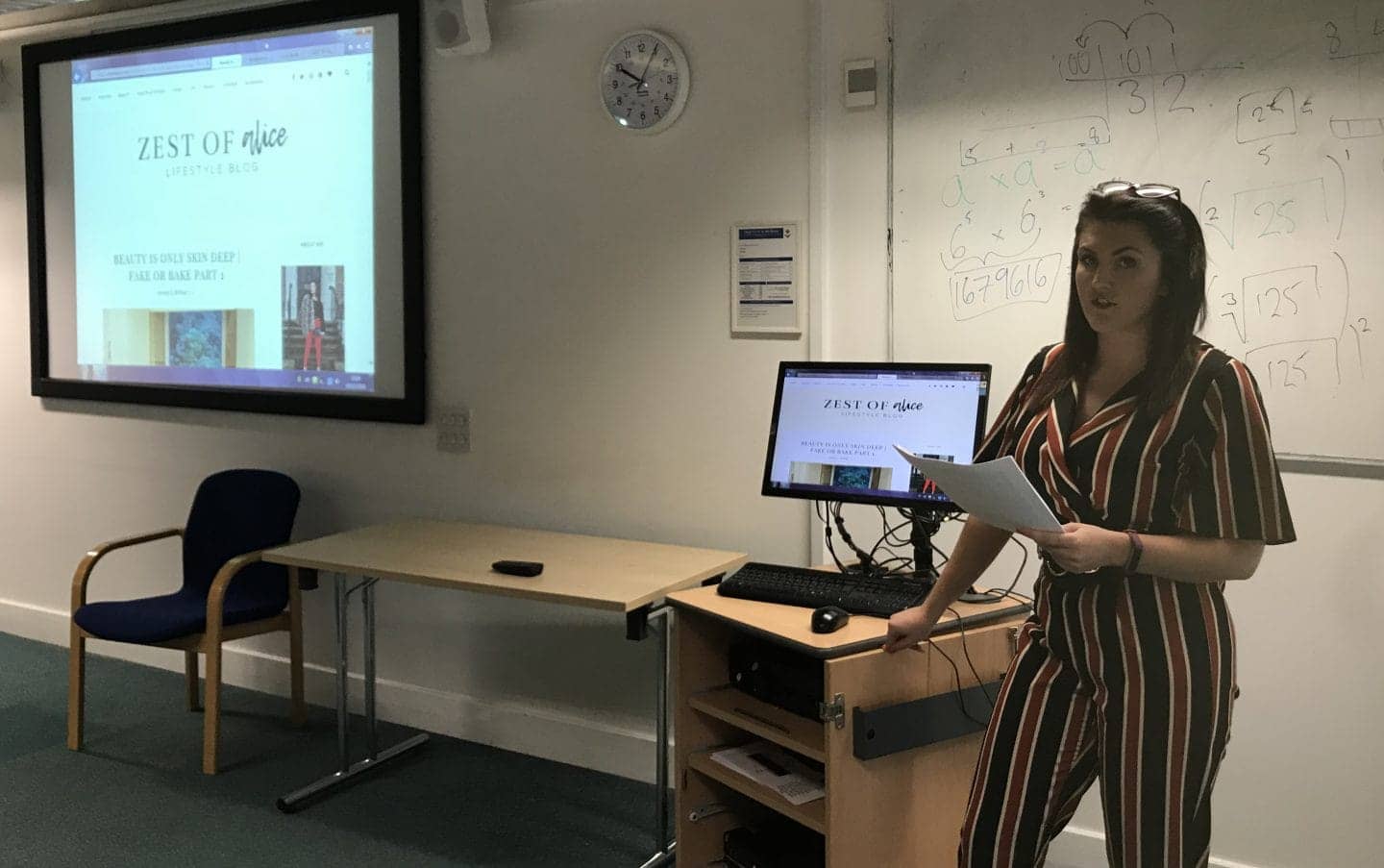 If you think you would be interested in industry talks similar to this and would like to study fashion journalism, you can register your interest here.