Sticking to what she knows best, Leanne Marshall wowed the crowd at New York Fashion Week with her typical elegant aesthetic and draped dresses. The winner of season five of Project Runway's sophisticated collection, stuck to her familiar palate of deep bronzes, golds, Cerulean blues and Easter yellows which have been seen in her previous collections.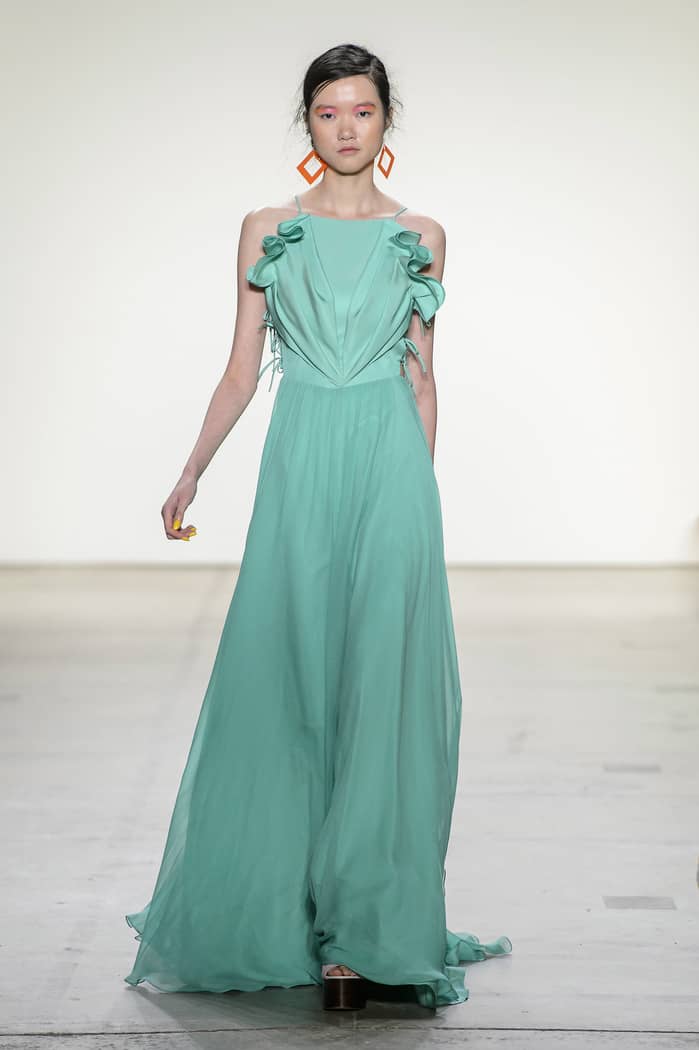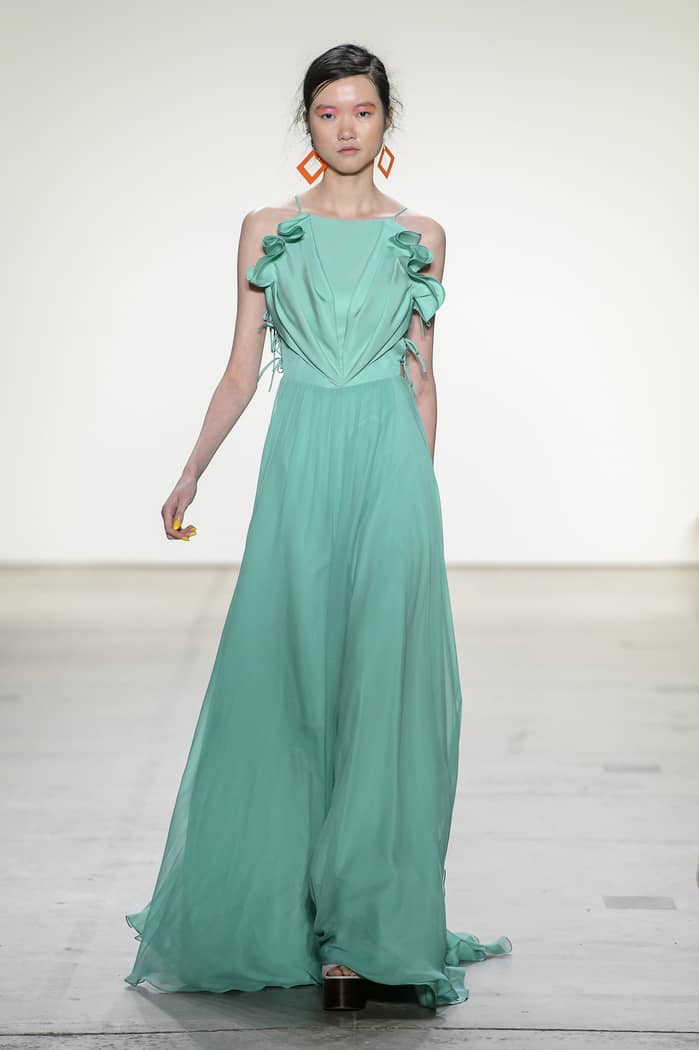 The designer also introduced more neutral tones, such as black, white, soft navy and dusty roses. The colours looked vibrant on the runway and were presented in a light and simple room where the audience members were able to take in the best of Marshall's dream and focus on her unique creations.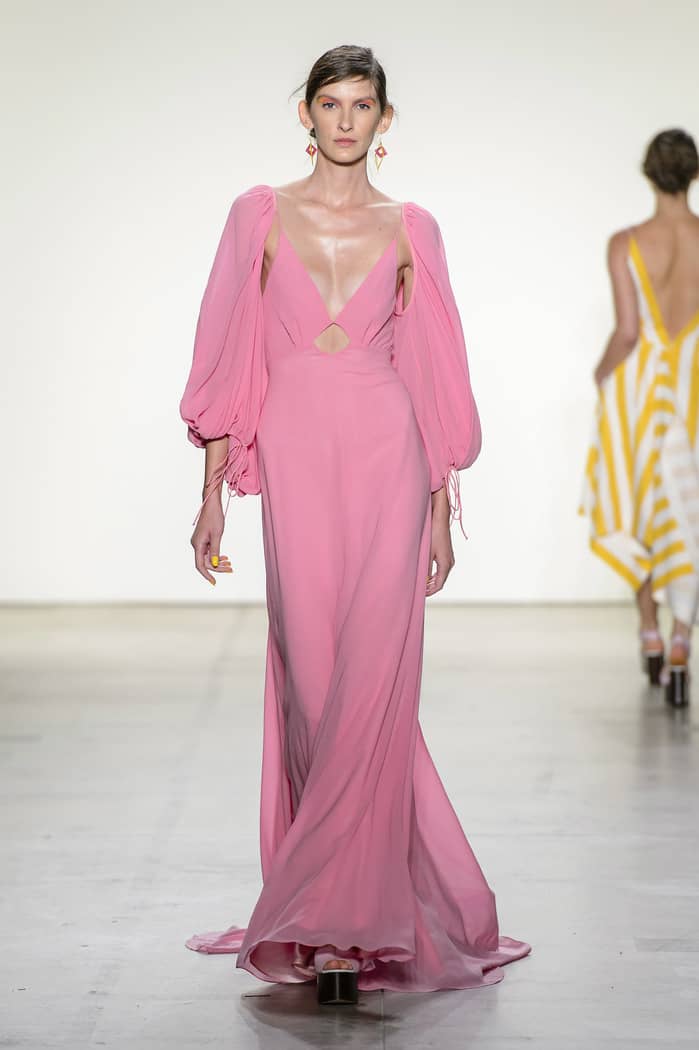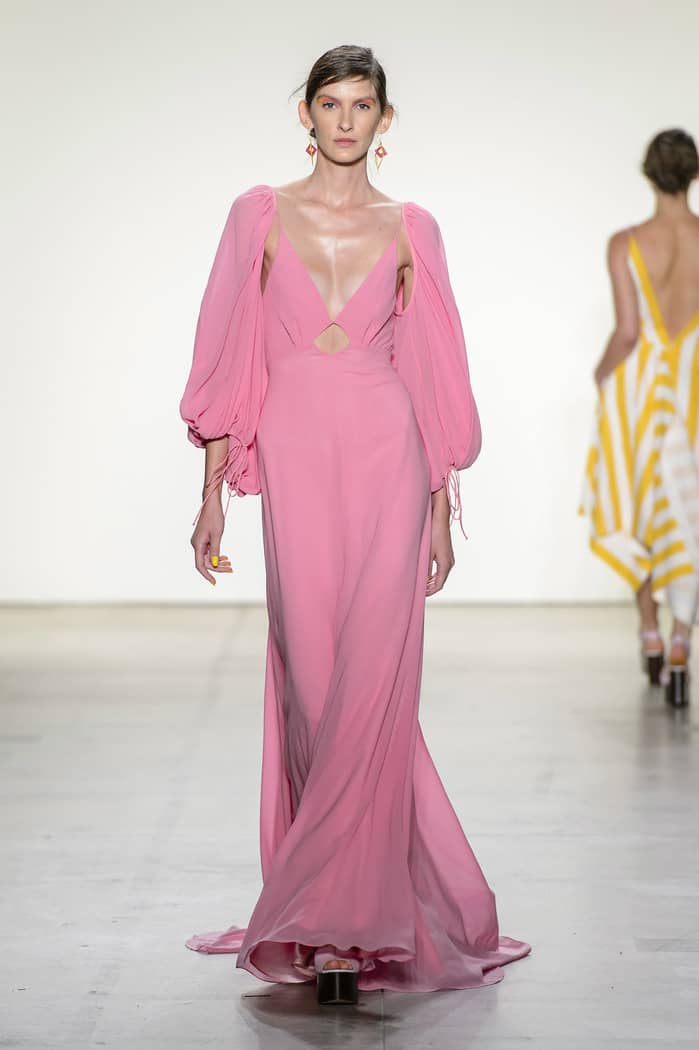 Marshall has now been added to the list of designers who have helped revolutionise the runway. After the diversity amongst the models starring in her show have proved that beauty and femininity doesn't have a particular look. Women of different ethnicities, body shapes and backgrounds were seen wearing silk gowns, chiffon dresses and knitted outerwear which complemented each of them individually. After large amounts of controversy in recent years claiming that models walking on runways were unhealthily skinny, inspirational designers such as Marshall have worked to improve the acceptance of a range of figures in the fashion industry. This show proved that a variety of different designs can be worn by individuals of all shapes and sizes, making it a show to remember.
Unexpectedly the designer experimented with thigh-high slits and plunging necklines. This worked for Marshall, giving her collection a risqué element. A surprising twist in Leanne Marshall's show was the vampy eye makeup, a dark smokey eye complemented the simplicity and neutrality of many of her designs.
Another quirk was the extremely messy buns, which had a fashionably unkempt appeal. It was certainly a huge contrast against the romantic and graceful nature of the collection, but added to the slightly provocative vibe of the collection.
With expectations being succeeded, many surprising elements were welcomed, proving that she's a force to be reckoned with within the fashion industry.