Once in a while, we stumble across someone who becomes our latest Instagram obsession.
Enter New York theatre producer Jordan Roth, 46, whose style out-Styles Harry Styles.
This week, he stunned us at the opening night of Plaza Suite – Neil Simon's play, with Sarah Jessica Parker and husband Matthew Broderick cast in the main roles –  in a wonderfully striking look of cable sweater, skirt and metallic breastplates.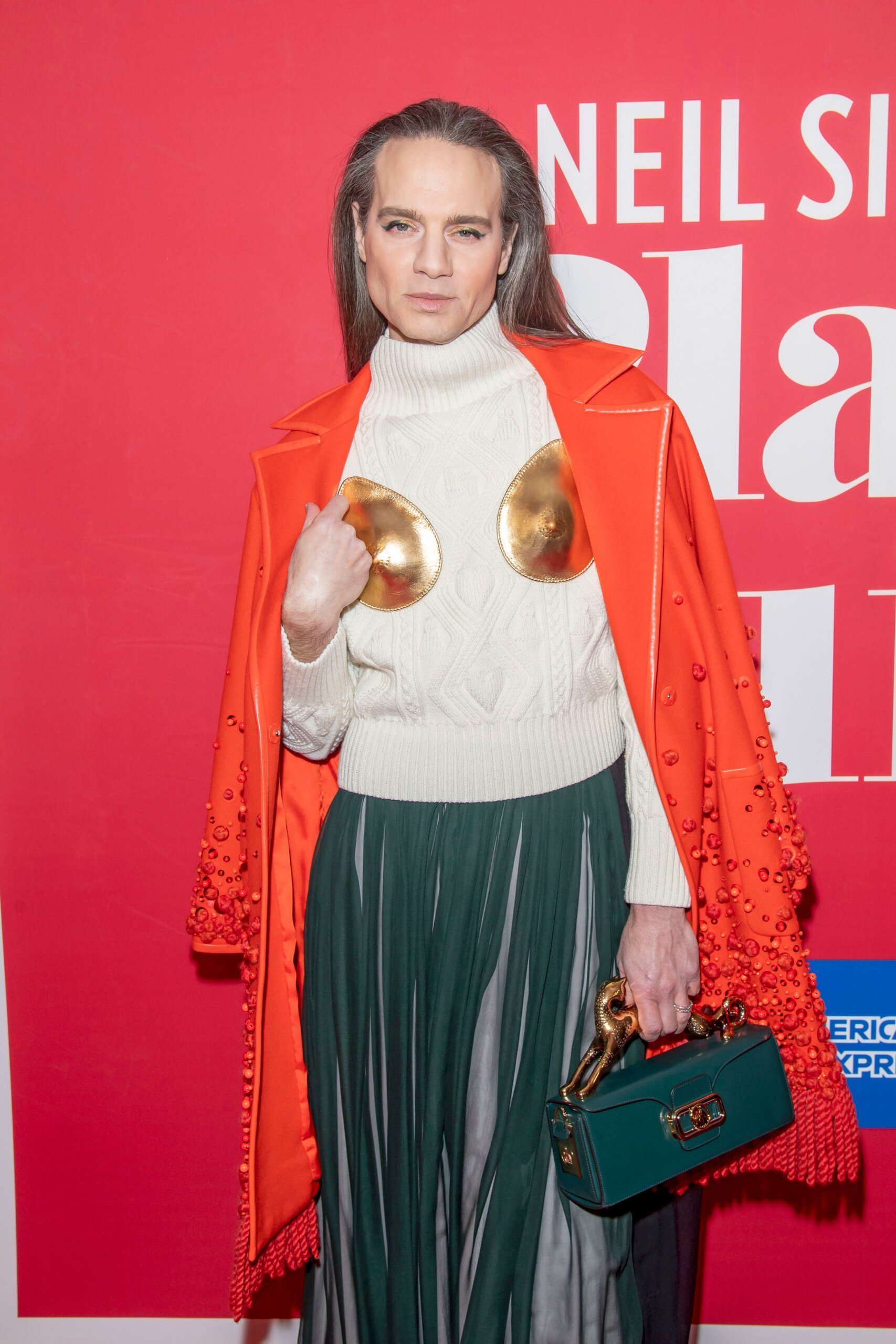 Obviously that made us dig deeper into his fashion choices…
View this post on Instagram

1. It's androgynous
Fashion should be gender-fluid, and Jordan represents that. In this image above, taken from another theatre opening night, Jordan displays that the mixing of traditional outfits can create something beautiful. Jordan exhibits that gender is a social construct and fashion can be used as a platform to express your identity and creative flair.
View this post on Instagram

2. It's timeless
In this shoot for Vogue Portugal, Jordan throws it back to the iconic looks of the 80's of big hair and smoky eyes. Within his style, Jordan doesn't stick to any particular era of fashion. Jordan experiments with influences from a wide variety of generations.
View this post on Instagram

3. It's daring
Jordan is a huge risk taker with fashion and isn't afraid to step out of the box to creative innovative and futuristic looks. Mixing colours, fabrics and patterns, that some others may deem too adventurous.
View this post on Instagram

4. It's colourful
Although Jordan can certainly rock a monochrome style (see above), he isn't shy about the use of bright and bold colours. In fact, most of his legendary looks have not just pops of colours, but big fat bursts of it.
View this post on Instagram

It's inspired
Fashion is, and always has been, an art form. Jordan is quite literal with that, as he takes inspiration from historic, beautiful pieces of art. In this look from the 2021 Met Gala, Jordan's coat was also compared to the famous coat, in Joseph and the Amazing Technicolour Dreamcoat. This could mean that Jordan, and designer of said coat, Michael Sylvan Robinson, took inspiration from the costume design of the theatre production.
Follow Jordan's instagram here… you won't regret it!