There are constantly new trends of what to wear when you go 'out out', with the current one being organza.
Organza is a thin, sheer fabric (nice and breathable for when the club or bar starts to get a bit hot and sweaty!) and was first produced in Turkestan, in Central Asia.
There is a five-step process to creating organza material – production of materials, twisting, combing, spinning and weaving. It was traditionally made from silk, however, it is now possible for it to be created from synthetic fabrics such as polyester and nylon.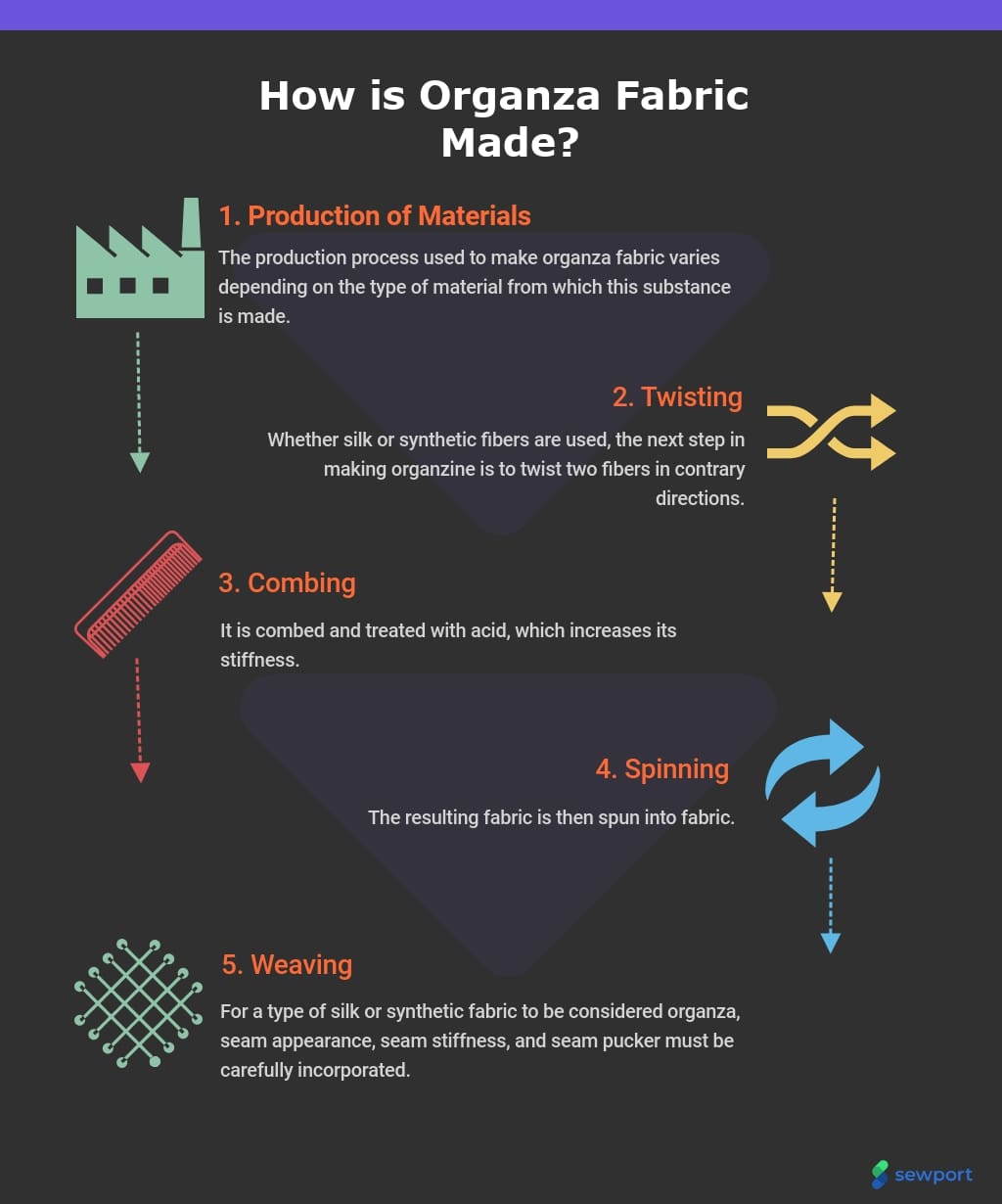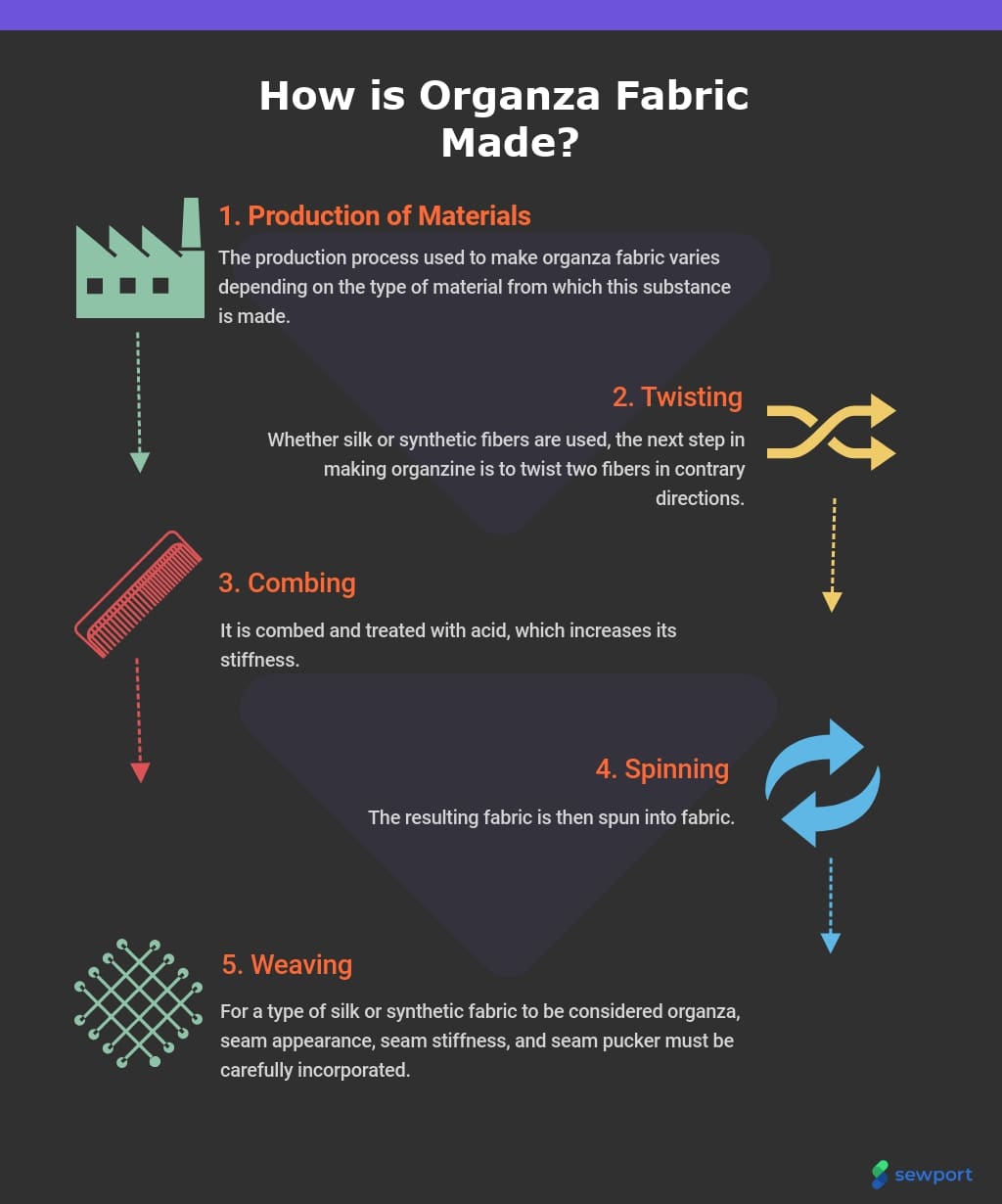 Image: www.sewport.com
The material is commonly used to make garments that overlay thicker types of apparel and is often used for wedding dresses and stage costumes.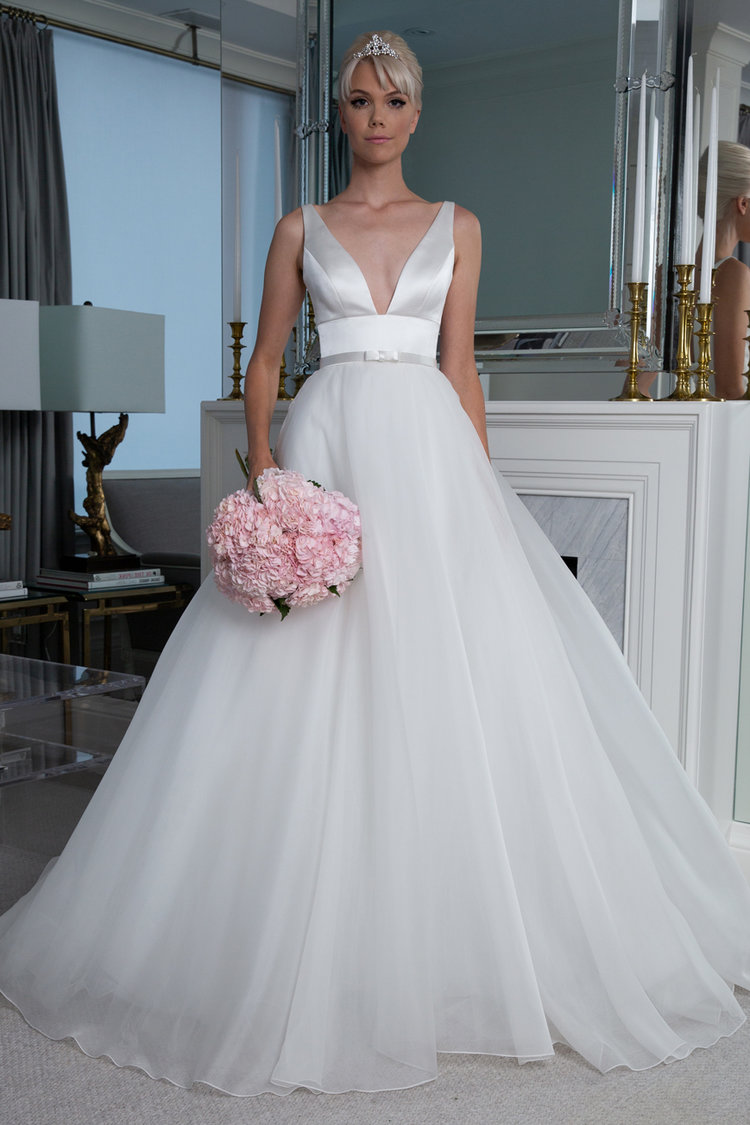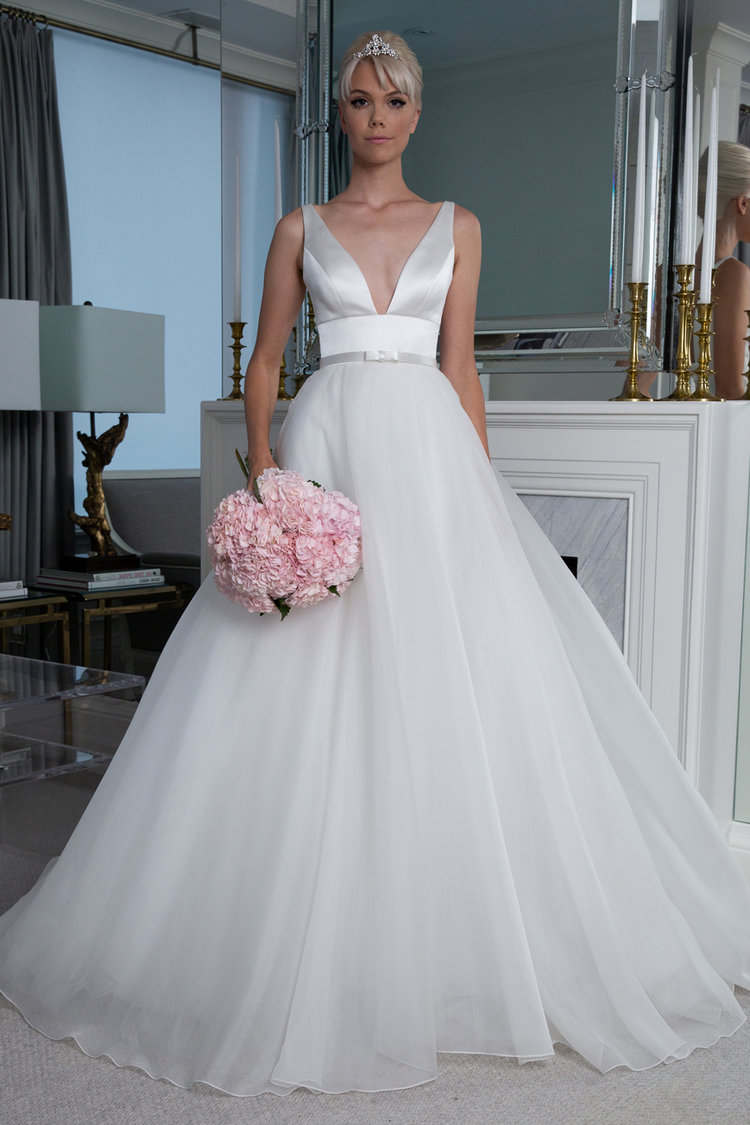 #L9152 wedding dress by Ramona Keveza $4900
Image: www.kleinfeldbridal.com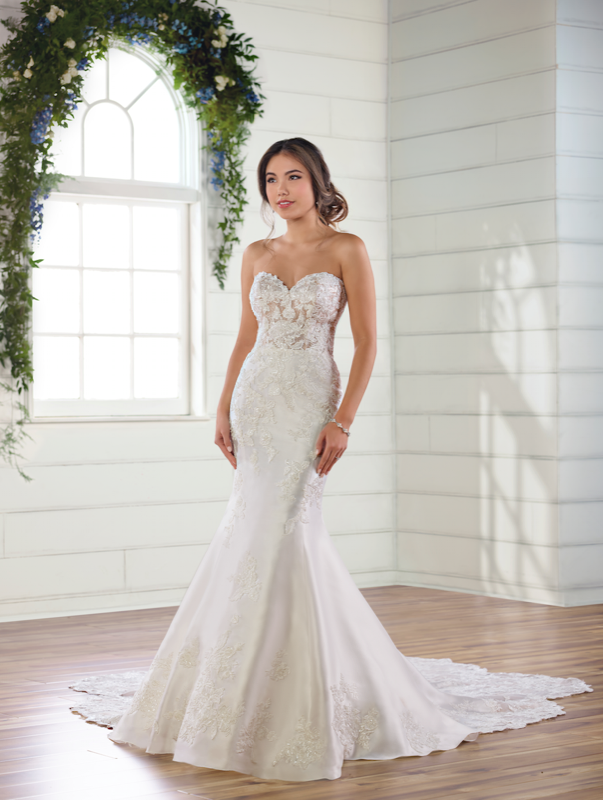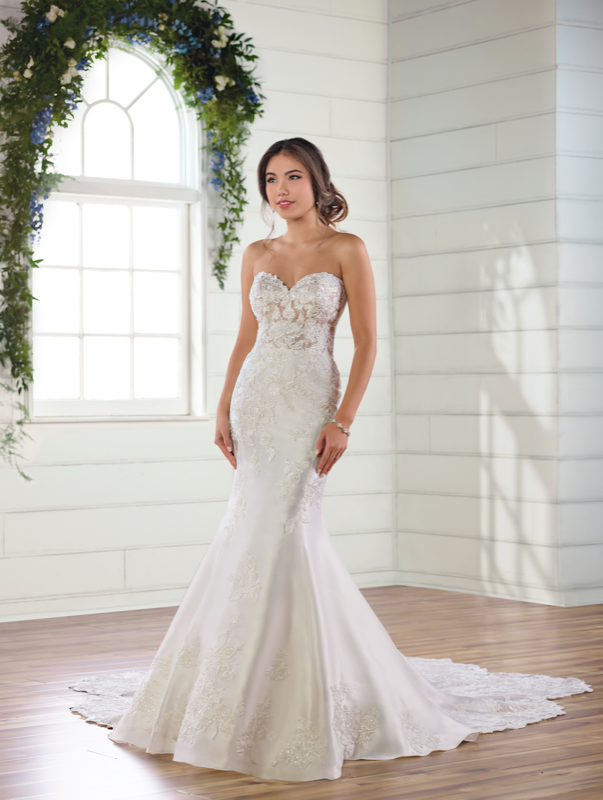 #D2812 wedding dress by Essence of Australia $1800-2300
Image: www.kleinfeldbridal.com
We've been hunting for some of the best items out there which incorporate organza to share with you, as well as advising you on how to style it.
The Dress
We have been seeing this dress EVERYWHERE recently – celebs, influencers, even our own friends, everyone is wearing it.
There are many different ways to style it. Pair it with a belt and some trainers for a more relaxed, yet classy look, or a pair of simple heels to really let the dress speak for itself and be the centre of attention. 
Also available in plain black and pink.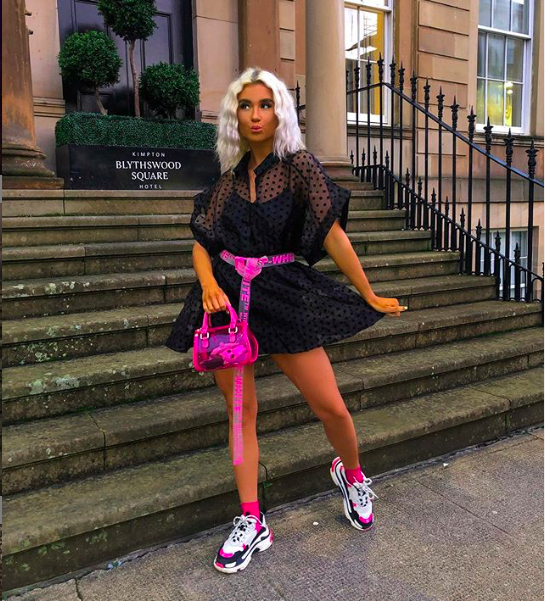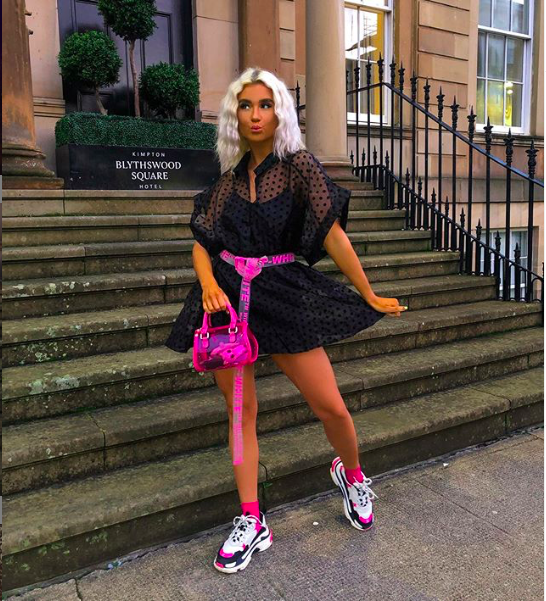 Black organza polka slip insert shirt dress £39.99
Image: @meganowelsh on Instagram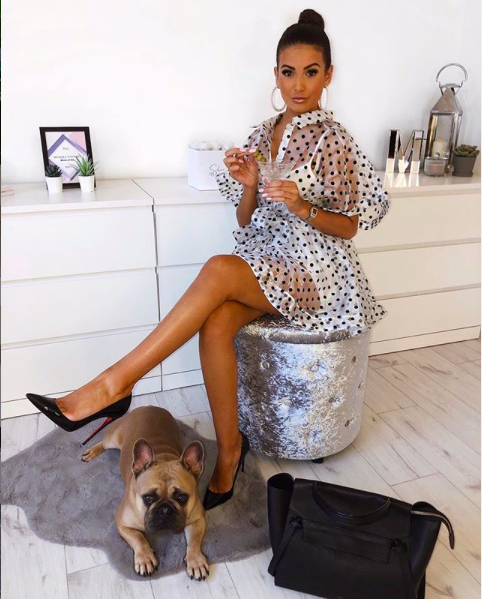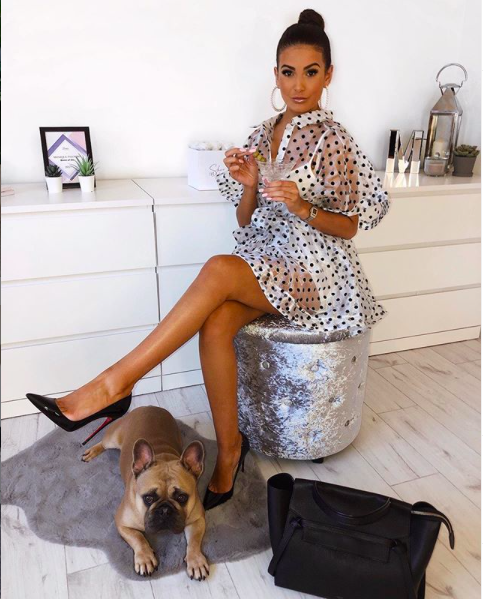 White organza polka slip insert shirt dress £39.99
Image: @fashionbymnp on Instagram
The Top/Bodysuit
A top or bodysuit with organza sleeves is the perfect way to wear the look in a more toned-down way. 
Throw on a pair of leather look trousers or some jeans, a pair of heels and your favourite trusty handbag to complete the look.
Top also available in red (currently sold out), black and white. Bodysuit also available in pink.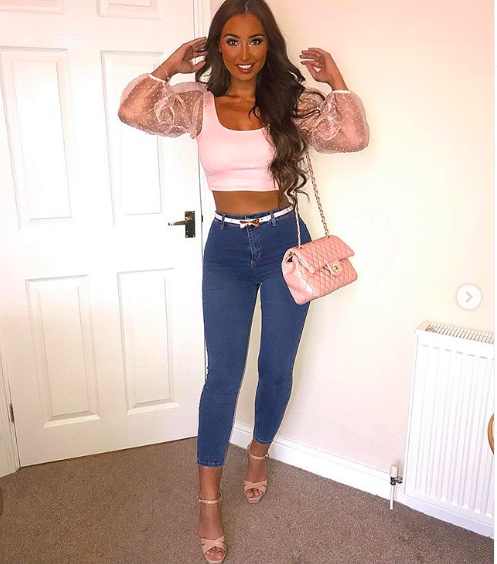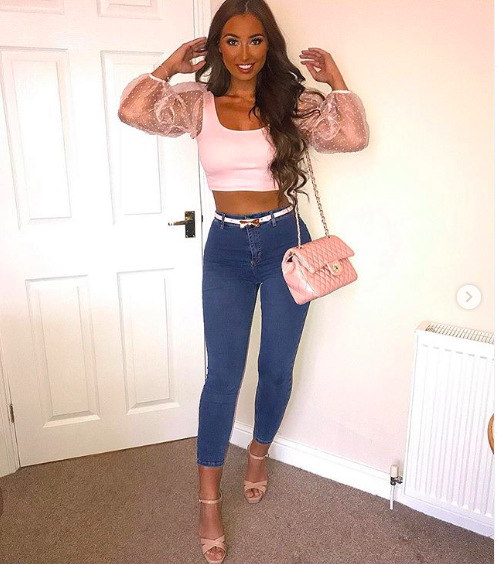 Pink polka dot organza sleeve crop top £25.99
Image: @pennyroxby on Instagram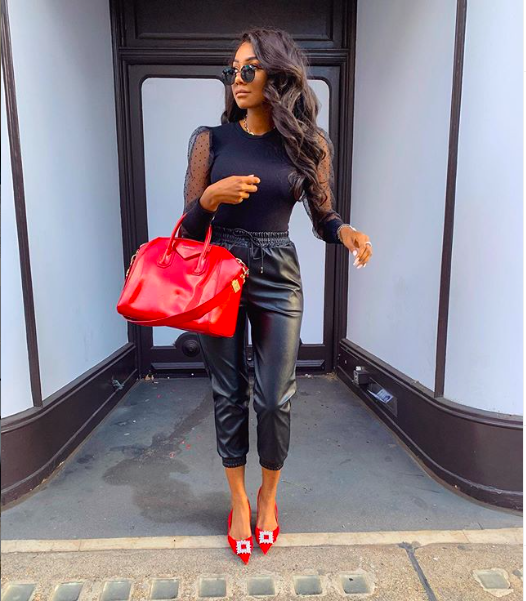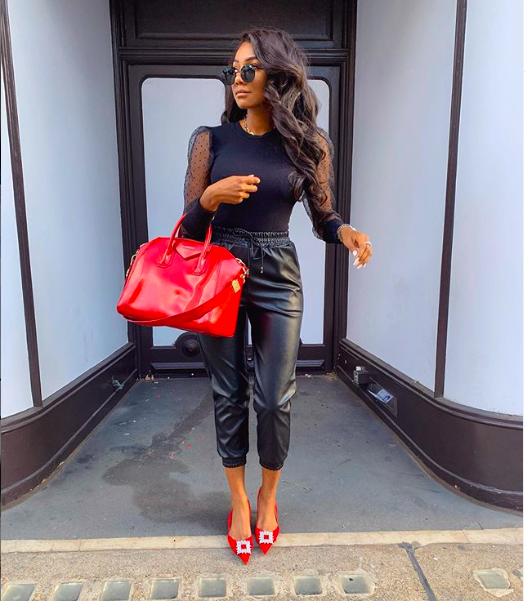 Black organza Swiss dot sleeve ribbed bodysuit £27.99
Image: @charliekamale on Instagram
The Jumpsuit
A jumpsuit like this one is perfect for special occasions and is ideal for you girls who aren't a fan of dresses.
For complete sophistication, pair it with a clutch bag, heels and some statement earrings. If you want to go for the full shebang, then throw on your favourite bold lipstick too.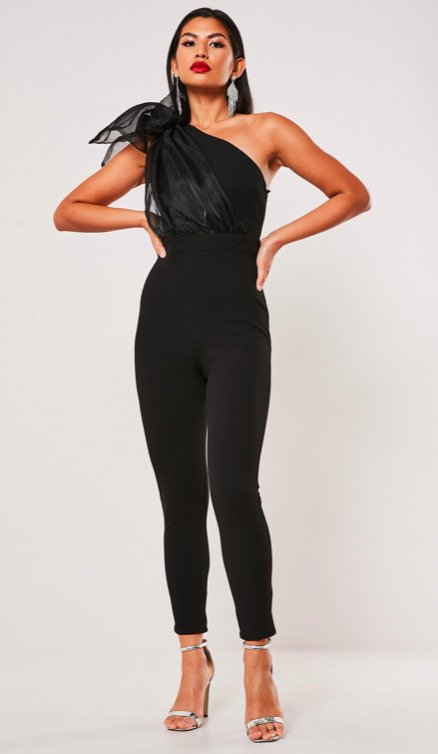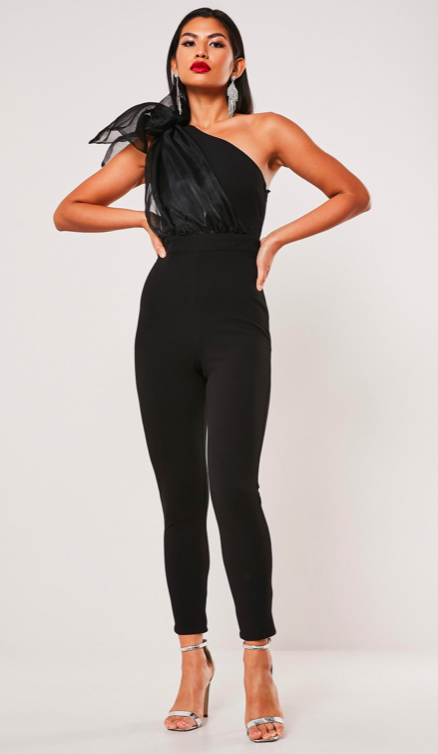 Black one shoulder organza jumpsuit £28
Image: www.missguided.co.uk
Are you a fan of the organza trend? Let us know @Fashion_North!