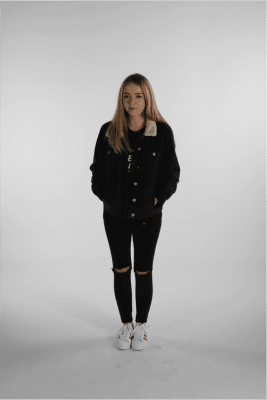 Today I have opted for a casual outfit. A lot of my outfits are mainly black which I like to break up with a pair of Adidas shoes and today is no different.
A denim jacket is my favourite style of coat to wear especially my black denim jacket as it goes with everything.
Topshop Jamie jeans are my go to pair of jeans for lazy days.
Men's t-shirts are always looser and when it comes to a casual outfit this men's Cheap Monday t-shirt completes the outfit.
Get inspired by Claire's denim jacket style with these available from the high street: