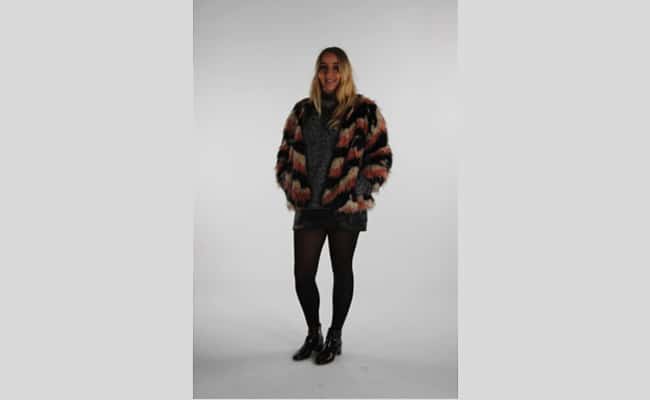 When it comes to my wardrobe, like most girls I stick to a colour palette consisting of black, black and probably a little more black.
I do like to break it up a little though so I usually wear a statement bag or jewellery to add a splash of colour.
In this case I opted for my (very subtle) River Island faux fur jacket; worn with an oversized jumper and leather skirt both from ASOS and some patent, Topshop boots. I like to play with textures too, and by mixing faux fur, leather and patent you can add a little something extra to the outfit where colour lacks.
Get inspired by Emma's look with these stylish fur coats to keep you warm on those chilly mornings: