Here at Fashion North, we love anything bold, bright and beautiful. And when it comes to makeup, there are officially are no limits to what you can paint on your face. It only seems fitting that since today (22 October) is National Colour Day, we thought we would try out a few different makeup looks and give you a mini tutorial on how to brighten up your eyes!
National Colour Day is celebrated annually to allow people to appreciate the natural colours of the world. It was also introduced to help us learn about how different colours reflect our moods and behaviour. For example, the colour yellow is associated with happiness, pink with femininity, blue with loyalty, etc.
Now, we're no James Charles or NikkieTutorials, but we have tried our best to create the best colourful eye looks we can!
Look 1 – Graphic
For our first look, we decided to make an attempt at 'Graphic Liner' which has recently become a popular trend that is being showcased all over Instagram, and it can often be seen on models who are involved in editorial photoshoots. We were majorly inspired by makeup artist Marie Dausell, who specialises in fine lines, editorial makeup, bold colours and excels in graphic liner!
View this post on Instagram
To achieve our graphic liner look, we traced the outline of our eye to create the funky shape. We first started out creating a simple cat-eye liner, and continued pulling the liner up further towards the brow. Then turning at a 90 degree angle, we drew the line across the crease of lid and made the liner fade out into the skin at the end. For the orange liner, we used the NYX 'Off Tropic Pro Liner' in the shade Mimosa Orange. In an impulse, we decided to add even more colour by drawing three small dots above the liner to make the look more colourful and impressive. We also used the NYX 'Vivid Brights Coloured Liquid Liner' in the shade Vivid Sapphire.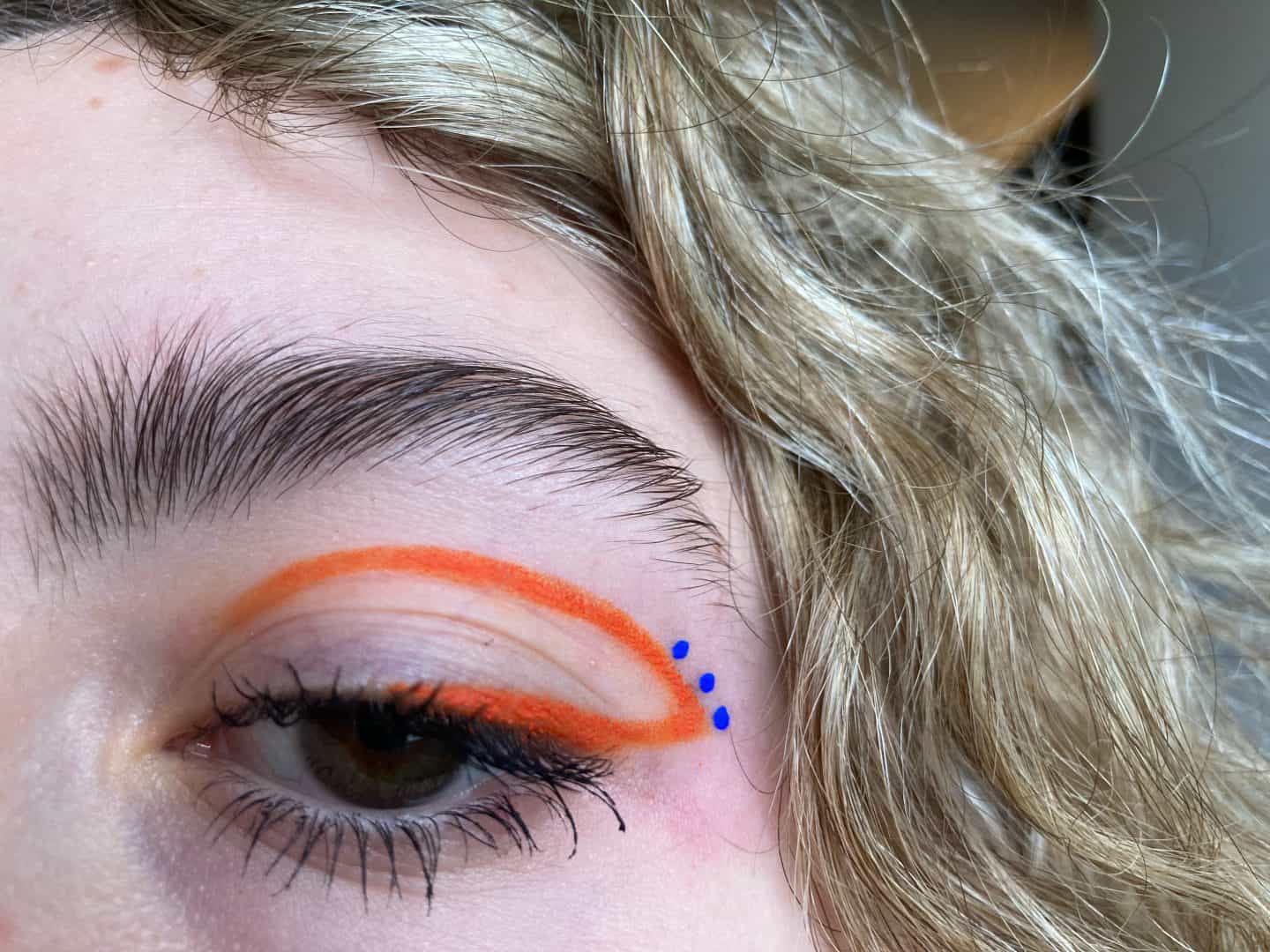 Look 2 – Sunset
For our second look, we wanted to stick with the warm-tone shades such as orange and yellow. These 'sunset' inspired colours are very complementary to the skin as they make your skin appear more tanned. If you have hazel/ brown/ green eyes, then any warm-toned colour will certainly make them pop! We started out by taking 'The Zulu' palette by Juvia's (available here: https://www.juviasplace.com)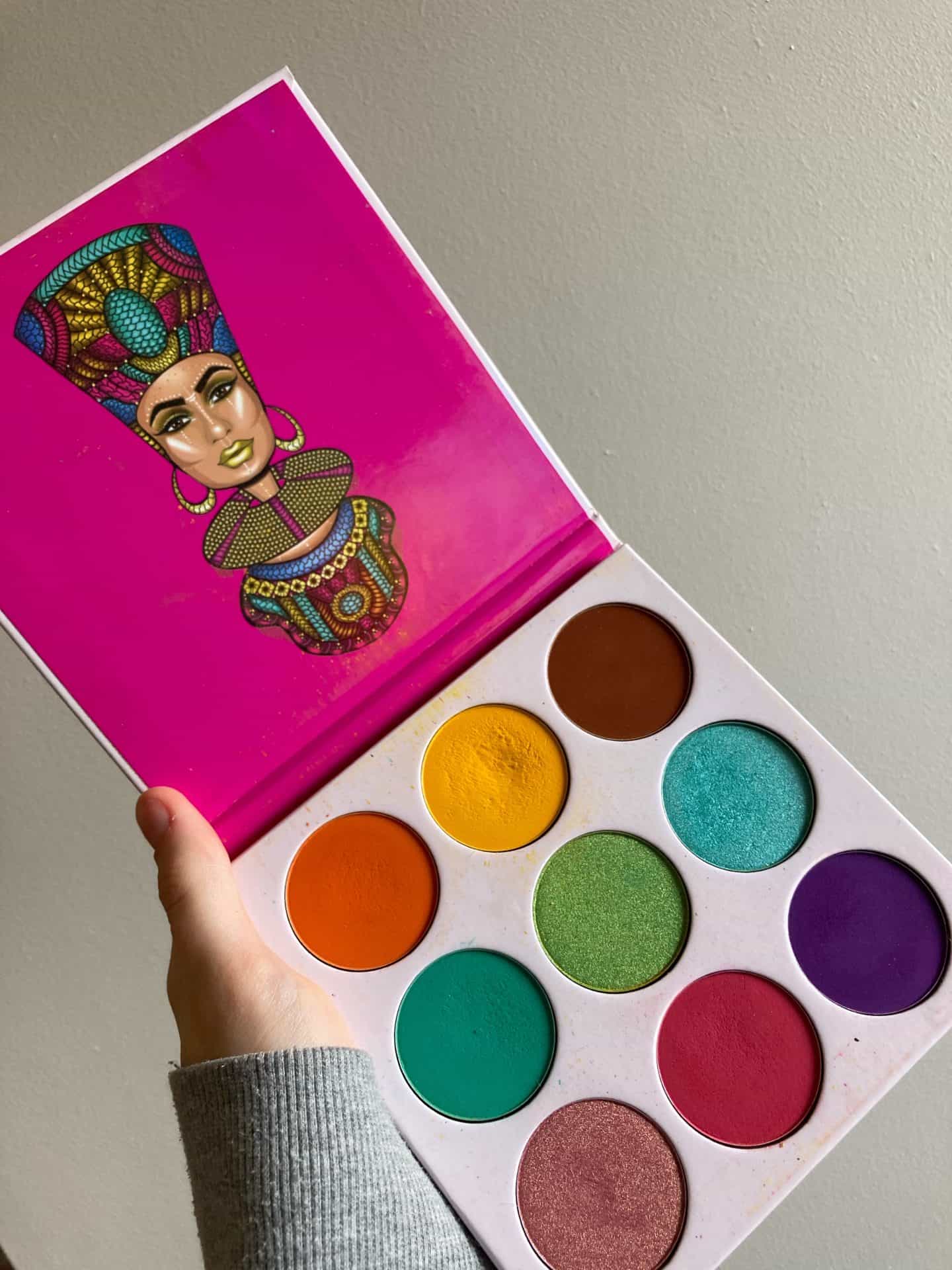 We took the pineapple-shade of yellow and packed that all over our lid to create a brightly cover base. By blending the eyeshadow at an angle further than the eye, it makes your eye appear bigger.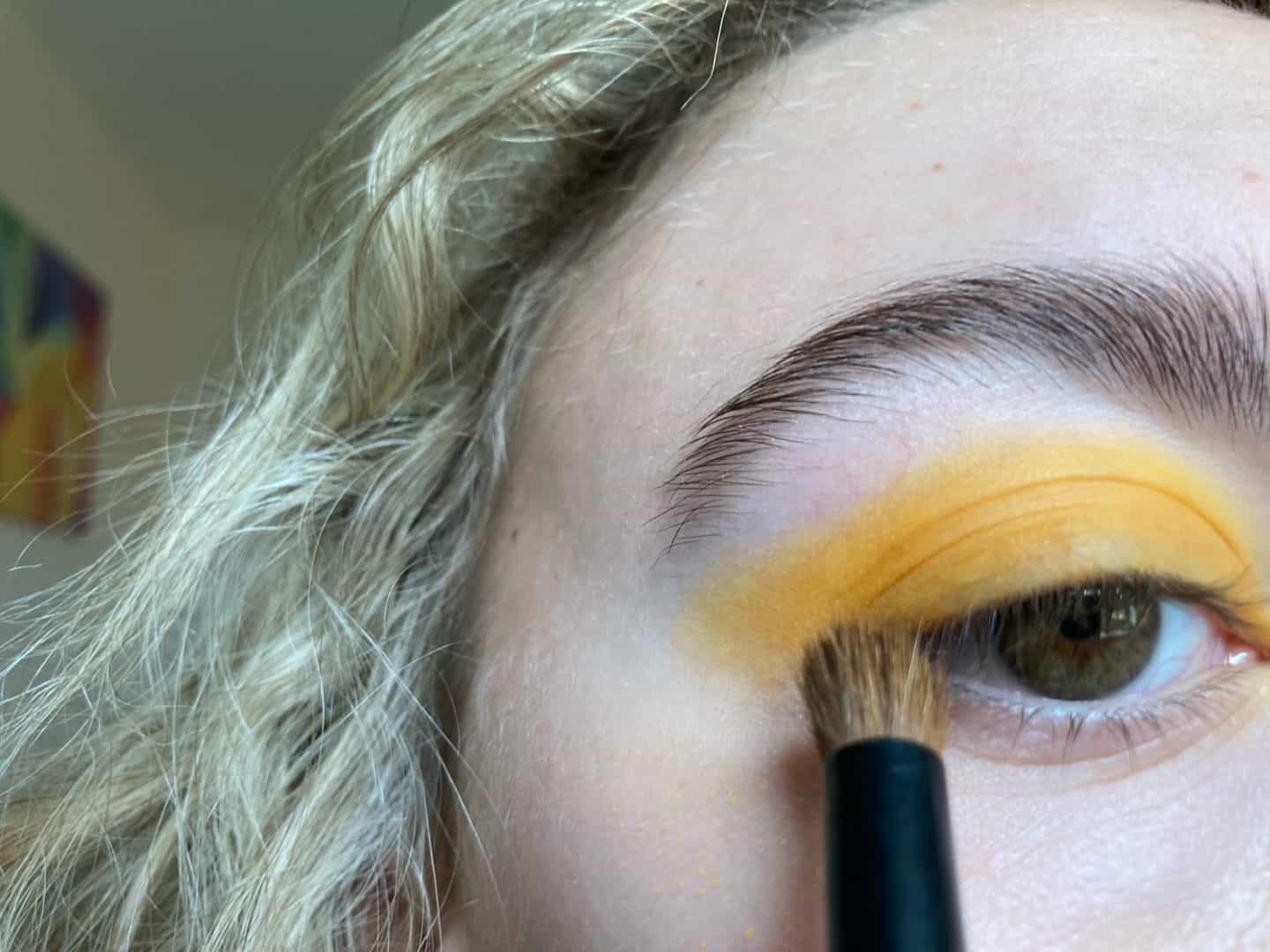 We next went in with the burnt orange shade from the palette, using an angled fluffy brush. We blended the shade directly into the crease to create the sunset look.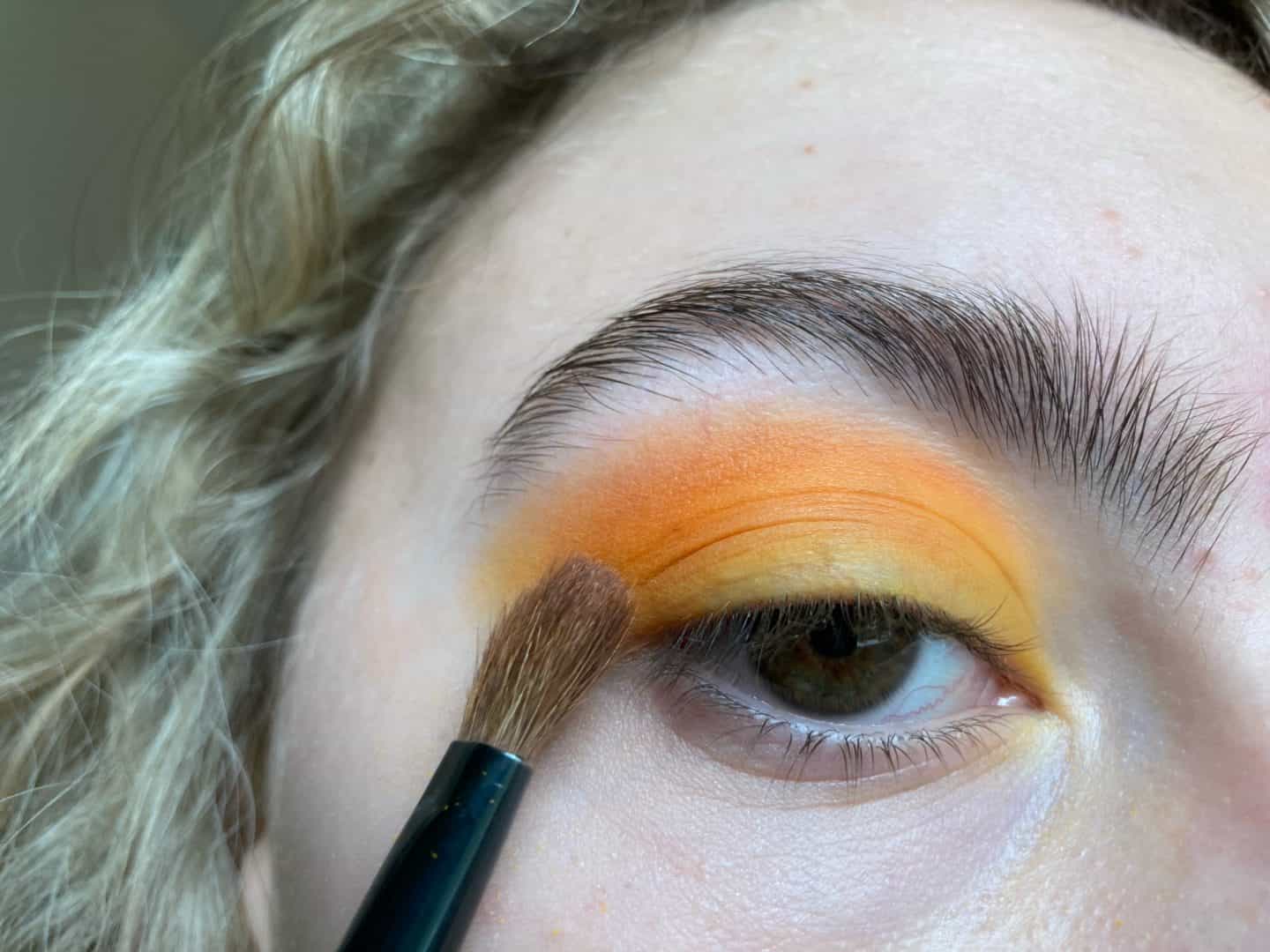 After that, we added a simple black winged eyeliner using the Rimmel London 'Scandal Eyes Precision Micro Eyeliner' in black.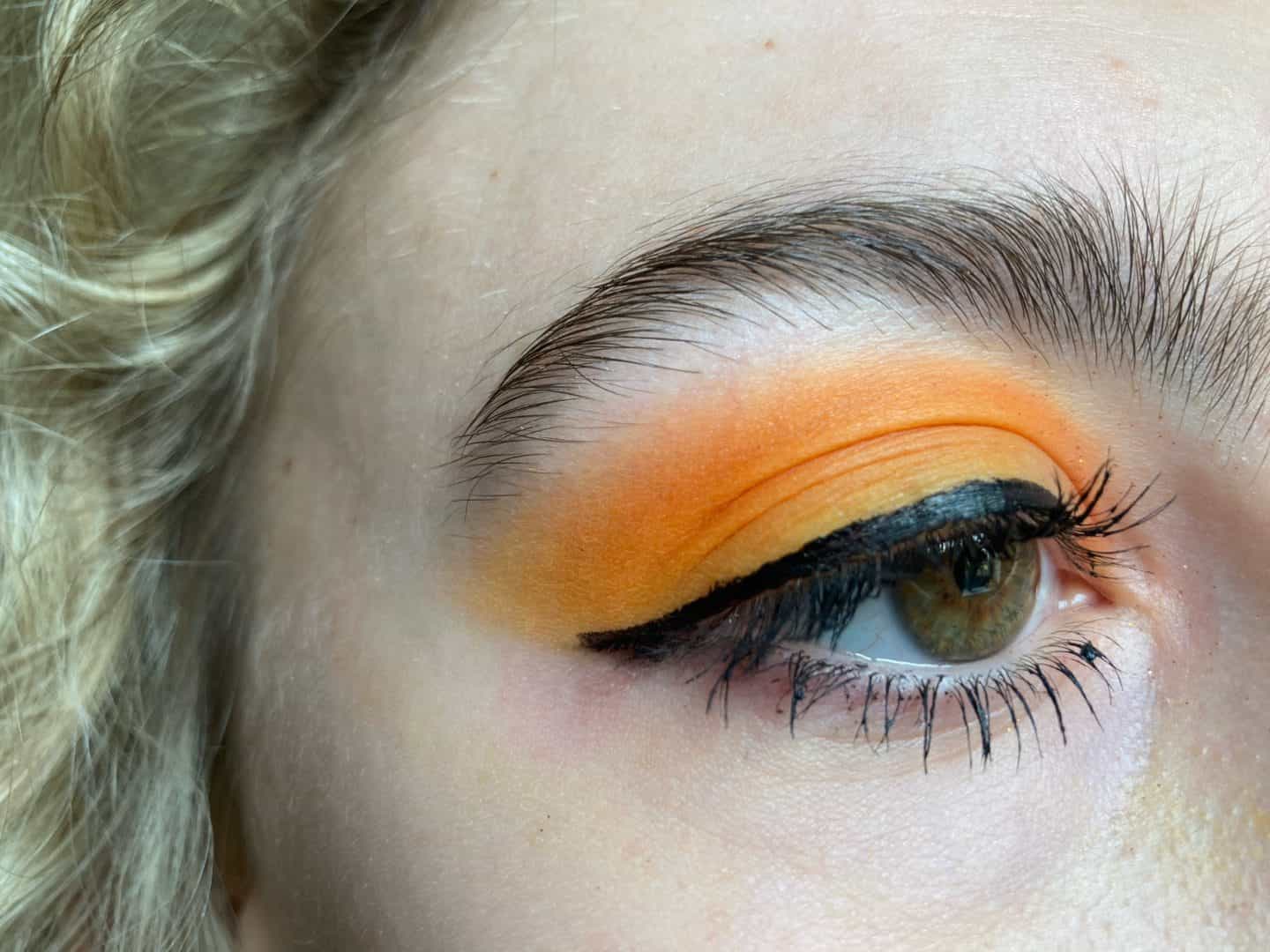 Look 3 – Ice Cold
For our third and final look, we thought now would be the perfect time to become adventurous with the colour blue! It is commonly known that using any blue shades in your makeup can either look amazing or a complete mess. Since the shade is so pigmented, it can stain your eyes slightly after, meaning you can't really mess up!
For the first step, we mixed together two different shades of blue. On a large fluffy brush, we used the turquoise shade from the Zulu Juvia's palette, and this cyan blue from the Sunkissed 'Ultra Brights' eyeshadow palette.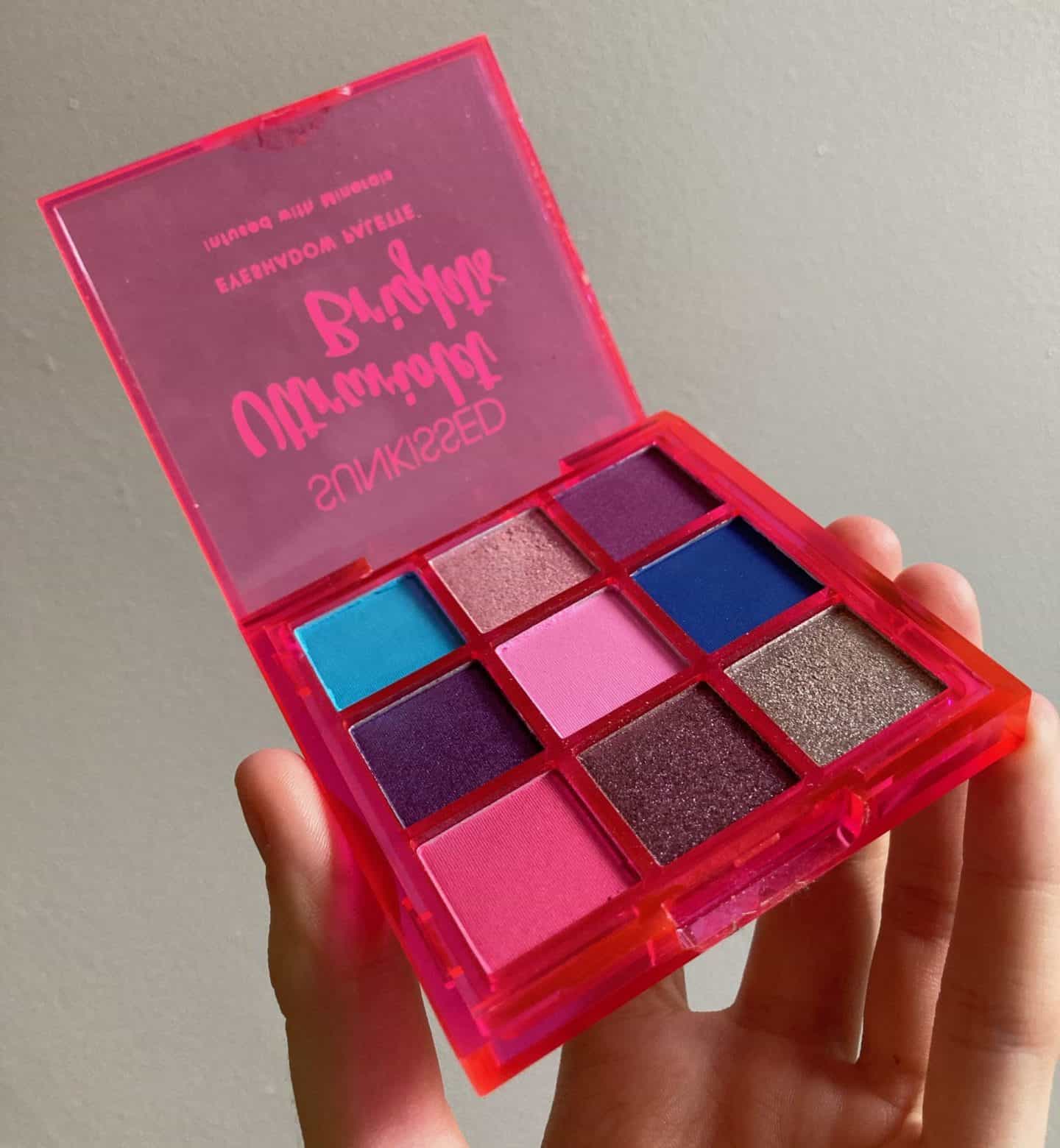 After packing these shades all over the crease, we added the Prussian blue shade into the crease and on the lower lash line to add more definition to the look.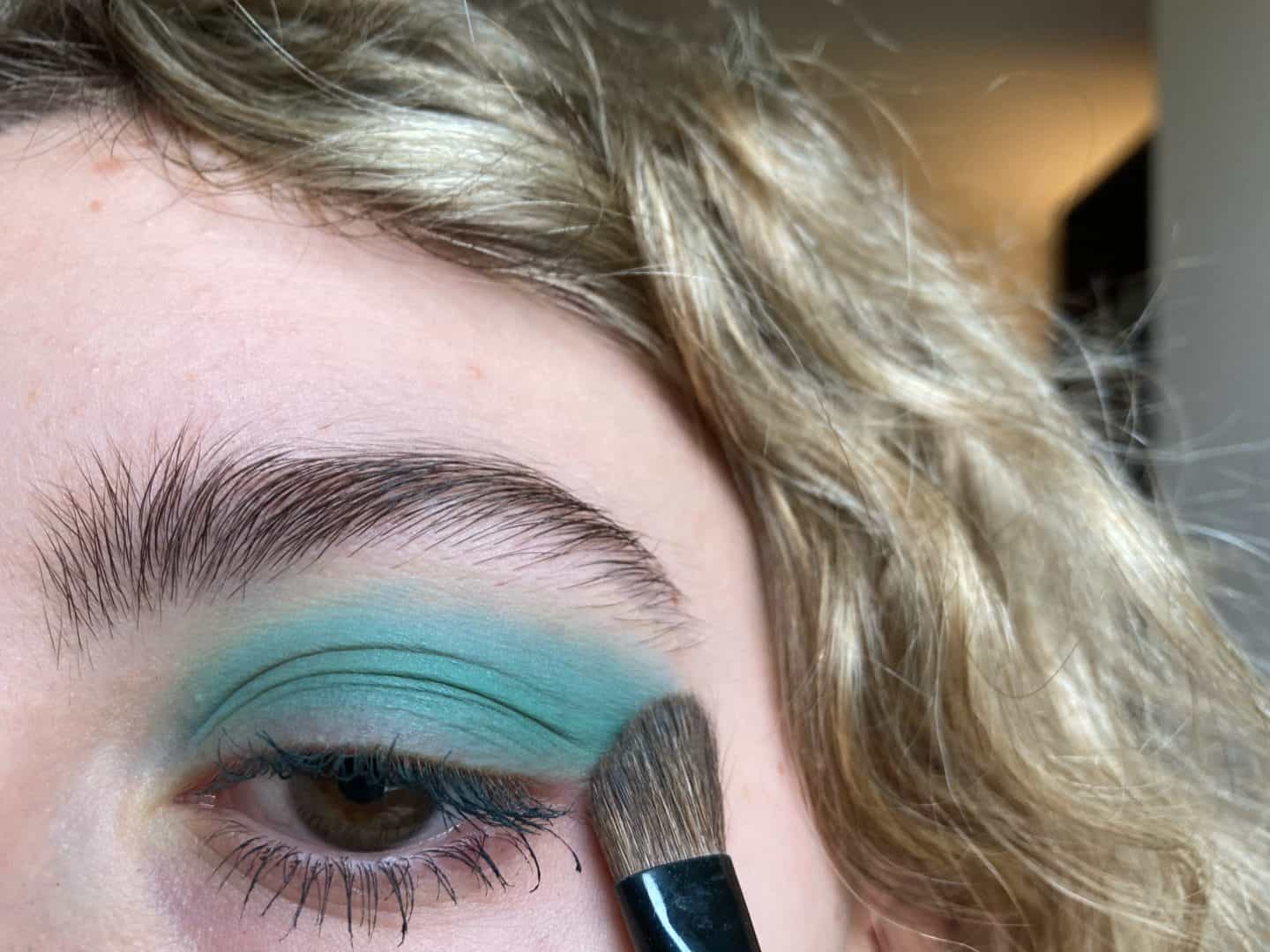 To spice things up even more, we used the NYX Vivid Sapphire eyeliner to create a big winged eyeliner. The contrasts in the different shades of blue would complement anyone with blue or green eyes. Blue is definitely a hard colour to pull off!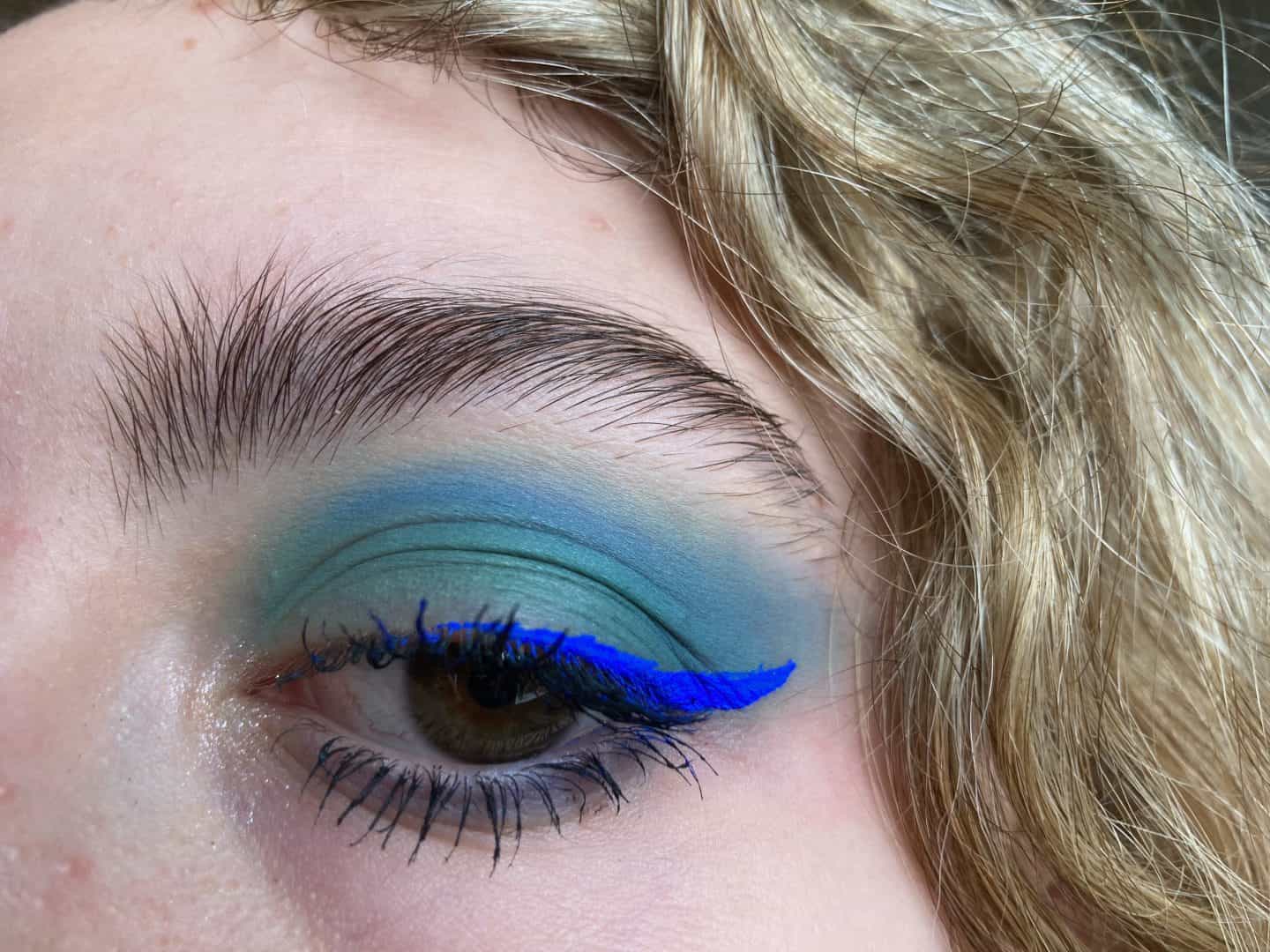 If you created any bold, colourful looks for National Colour Day, tag us in your images on Instagram and Twitter @Fashion_North!