Here at Fashion North, we love the absolute pop icon that is Britney Spears and this week marks the 22nd anniversary of her debut single '…Baby One More Time' (can you believe it's that old?!)
View this post on Instagram

Over the years, Britney has worn some very memorable outfits. From the all-denim matching ensemble with her then-boyfriend Justin Timberlake at the 2001 American Music Awards, to the khaki bra and bedazzled shorts, accompanied by the huge albino snake, at the 2001 MTV VMA's – she's certainly made fashion history!
View this post on Instagram
Image: PA Images
To celebrate the birth of Britney's amazing music career, we've chosen some of her most iconic outfits from her music videos to share with you.
Air hostess – 'Toxic' music video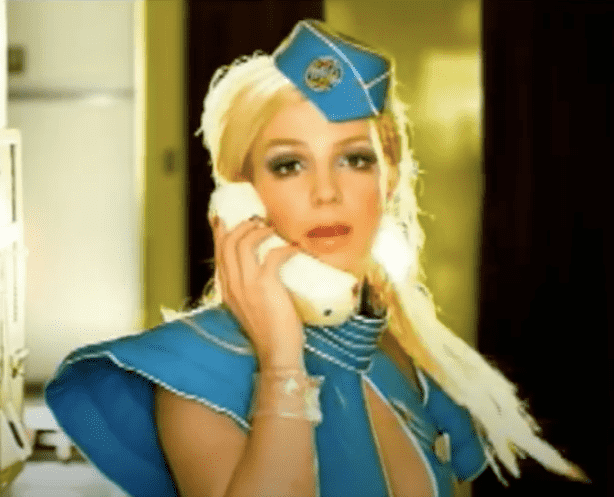 Image: YouTube
Of course we had to start the list off with Britney's take on a sexy air hostess. This look has been sported by many people for costume parties, since the iconic music video dropped in 2004. 
Sheer embellished catsuit – 'Toxic' music video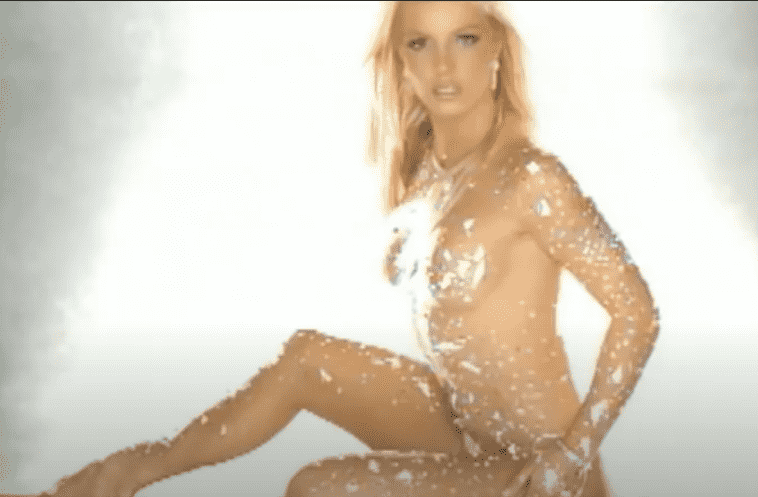 Image: YouTube
This has to be the most daring of Britney's outfits, there's no one that can pull off an almost-naked catsuit like her!
Red catsuit – 'Oops…I Did It Again!' music video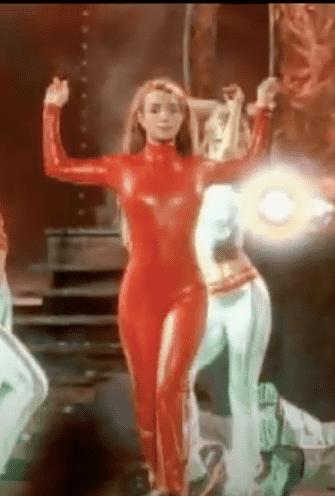 Image: YouTube
Britney, of course, looks amazing in this leather catsuit, but we don't even want to think about how long it took to get it on and off, especially after being under all of the bright lights!
School girl – '…Baby One More Time' music video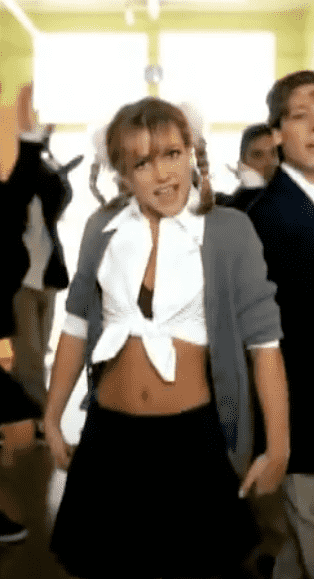 Image: YouTube
Since this is where it all started for Britney, we obviously had to include the classic school outfit from the music video for her debut single. Again, this has been recreated by people a countless amount of times for costume parties. 
Housewife – 'If U Seek Amy' music video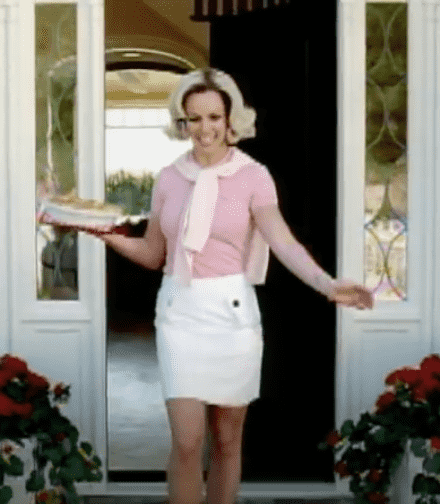 Image: YouTube
As you can see from the outfits shown above, Britney is not one for a prim and proper style outfit, however, she still manages to look amazing in this baby pink and white ensemble inspired by a stereotypical housewife.
Are you a big Britney Spears fan? Which outfit of hers do you think is the most iconic? Let us know on Twitter @Fashion_North!