La Collection Momento 3; The Dream. By Le Douanier.
Art Museum Monnaie de Paris was host to the memorable evening, boastfully showcasing the Kenzo collection.
In the architecturally stunning museum, Kenzo held a fabulous dinner as a welcome to the event. The dinner featured exotic fruits, cheeses and wine all laid on an alluring bed of greenery, the extravagant dining banquet roared a colourful, tropical motif. International Editor at Large Vogue called it The Jungle Dinner.
Not only this, but guests at the show were also given Kenzo 'goodie bags' which is believed to contain cosmetics by the Polish company Inglot. Teaming up with the beauty brand worked in every client's favour as they took one of these home at the end of the night.
France was home to -10 degrees of snowfall, but an Amazonian Jungle was present in the city of Paris.
Following the eye-catching Jungle theme of the show, Kenzo stuck to their roots. Each and every piece of Kenzo's collection told distinct and captivating stories. Not about to stop now, the Momento Collection highlights include intricate and colourful tapestry designed garments.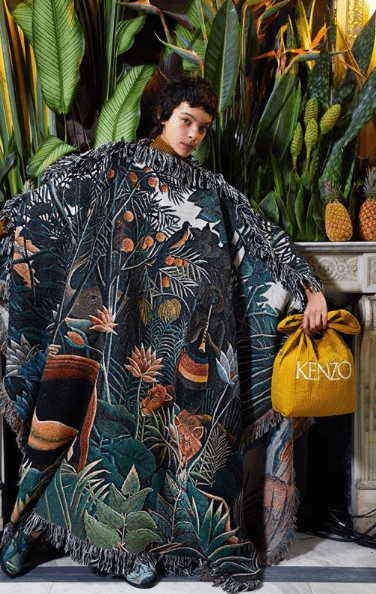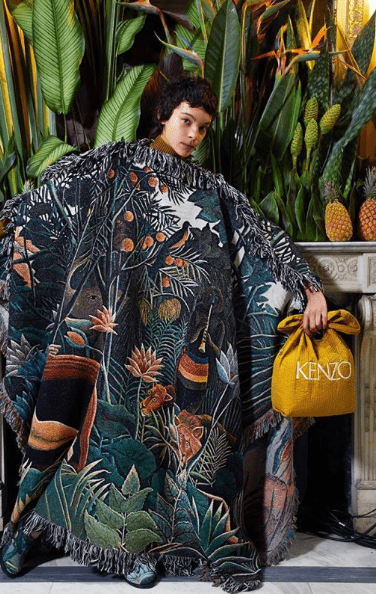 Several items of the collection included the wilderness inspired wearable drapes. The tapestry material embodied with rainforest images of animals, trees and nature. These weren't just available on clothes, but also on a range of carryalls and footwear.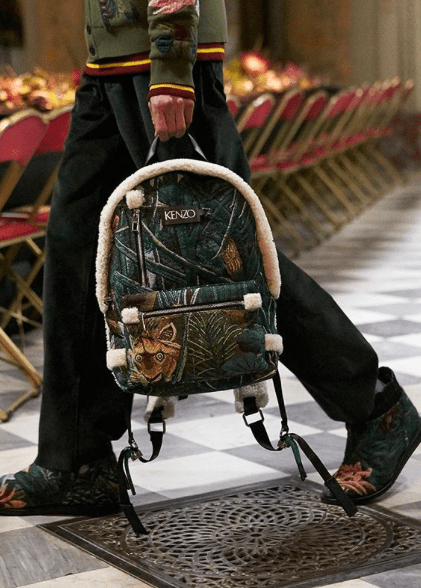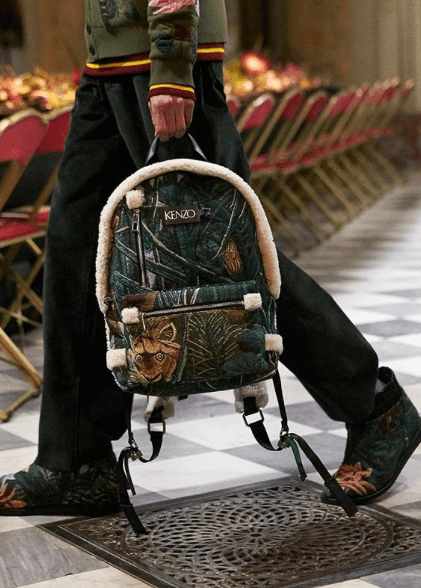 Other looks in the spotlight of show consisted of memorable sweaters of various striking colours including tangerine, solid white and cerulean. The jumpers also acquired a bishop high-neck collar, combining formality with comfort for a versatile look.
Of course these pullover sweatshirts came with their very own Kenzo stamp; elegant art of nudist women.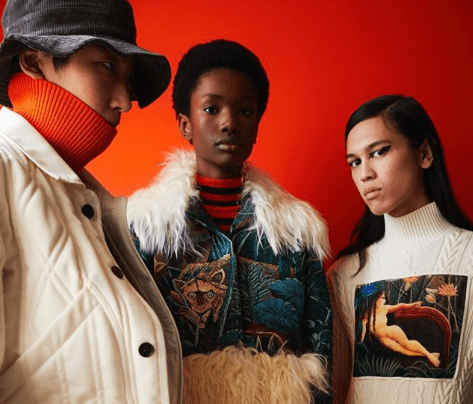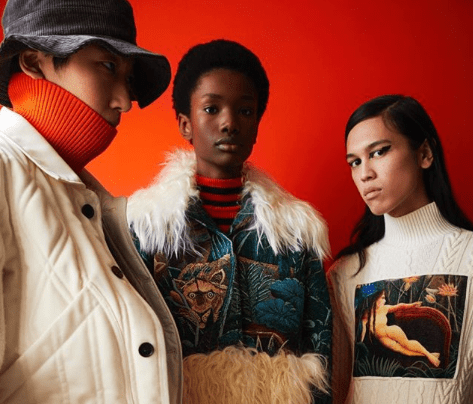 After this performance of nature interlinked with fashion, it's safe to say that Kenzo needs no introduction. If it features tropical pleasure and rainforest colours, it's Kenzo.