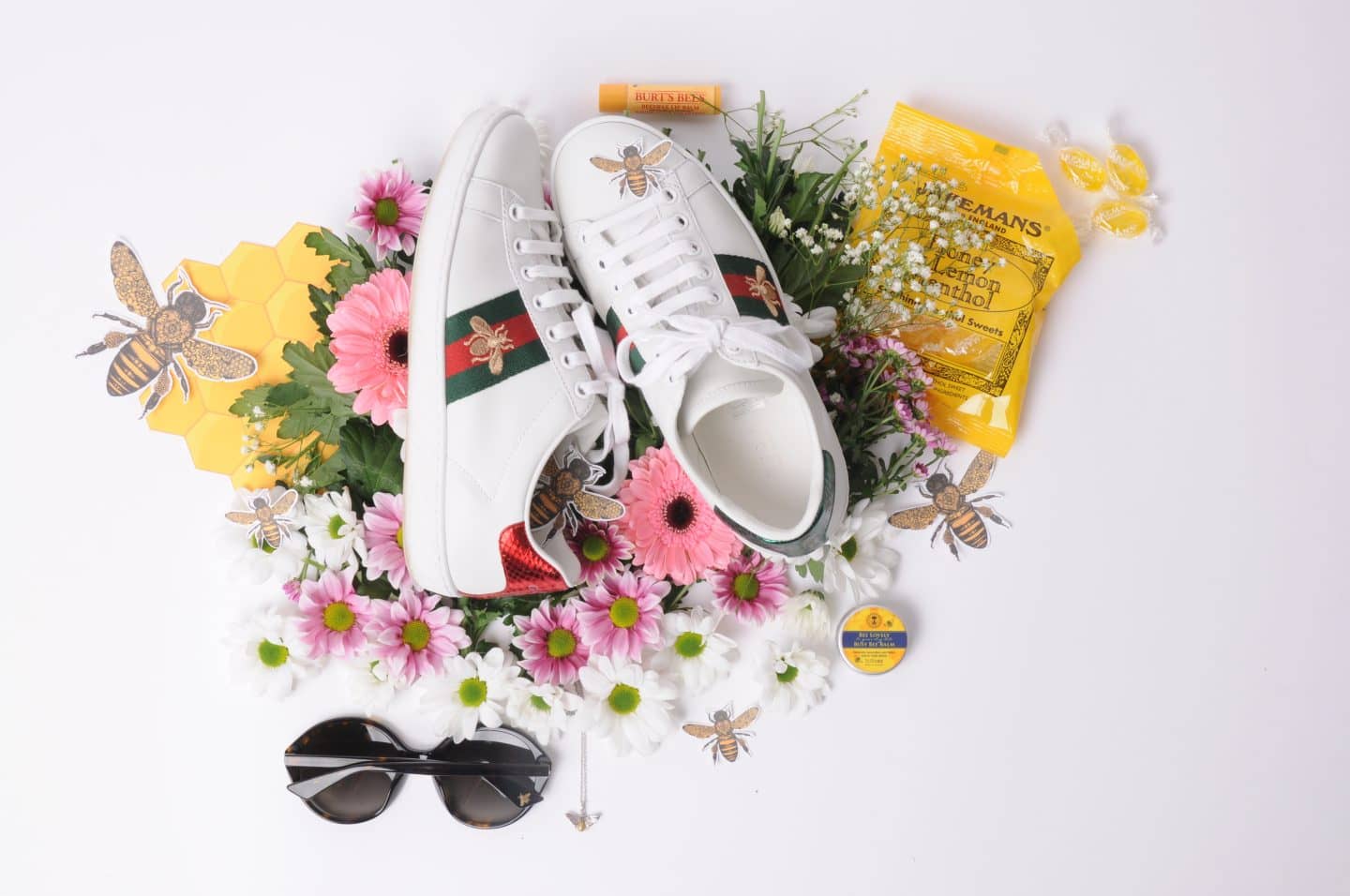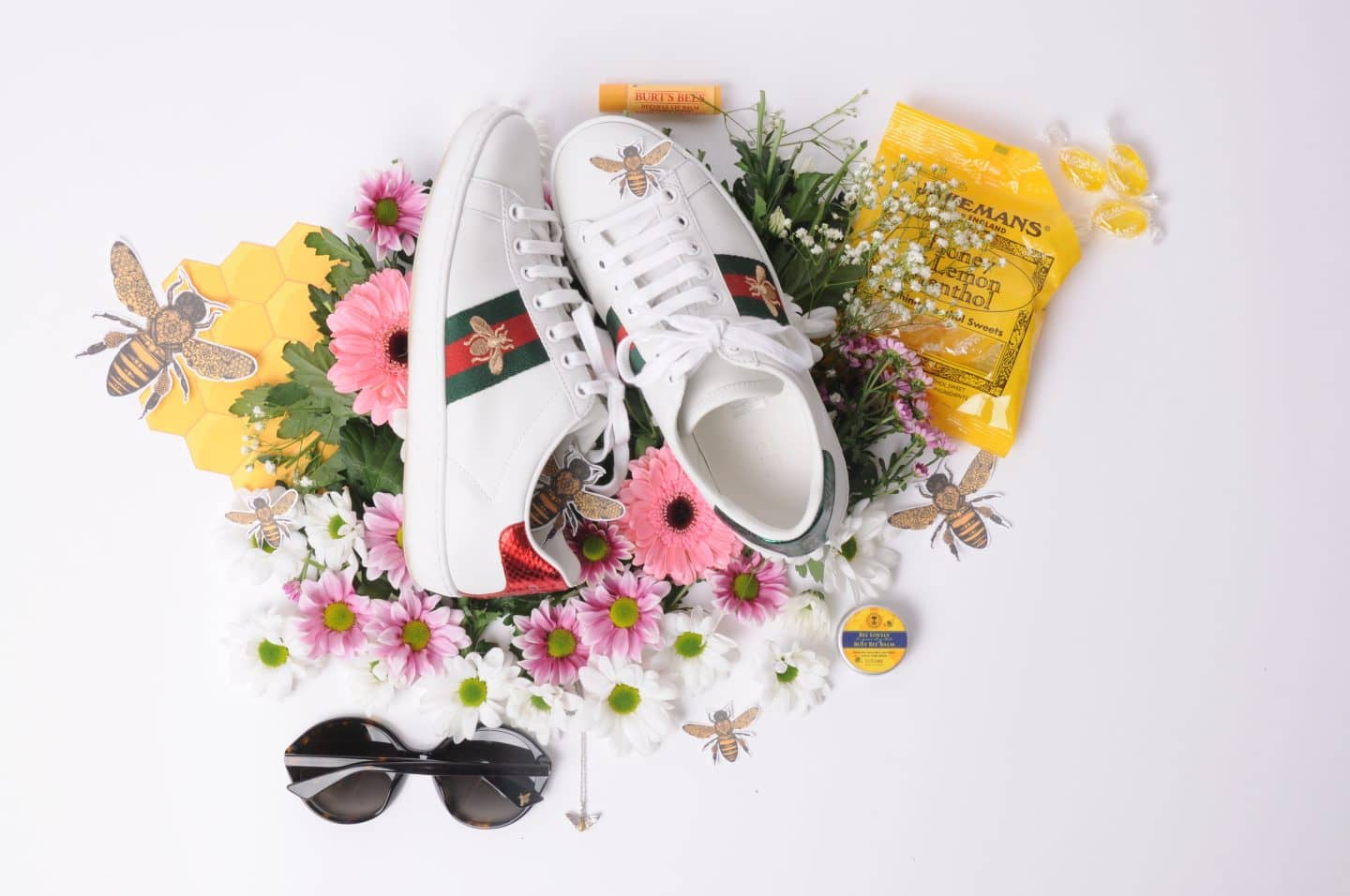 The aim of this still-life styling shoot is to raise awareness of the decline of the bee population.
The concept centres around Gucci's iconic gold bee embroidery which was first introduced in Gucci ready-to-wear in the 1970s. The bee code is recognisable on the Ace embroidered sneaker and tortoise round sunglasses.
Bees are more than honey, many beauty products contain beeswax as it carries antibacterial, anti-inflammatory and antiviral properties that help treat skin irritation and bacterial infections. The shoot features organic lip balms from Burt's Bees and Neal's Yard remedies that are made with beeswax.
The white backdrop effectively enables the flowers and the bees to stand out bringing the still-life shoot to life.