Prada once again came to Milan Fashion Week to spread a message. One of modern beauty, seduction, and the art of technology. Joining forces once again with Belgium designer, Raf Simons, Miuccia Prada aesthetic remained classy and lady-like but with a touch of Simons' futuristic ideas.
The collection, showed simultaneously in Milan and Shanghai, was a powerful gesture and a nod to China who so heavily inspire fashion, not only with it being the largest consumer of luxury goods but because of its forward-thinking and futuristic technologies.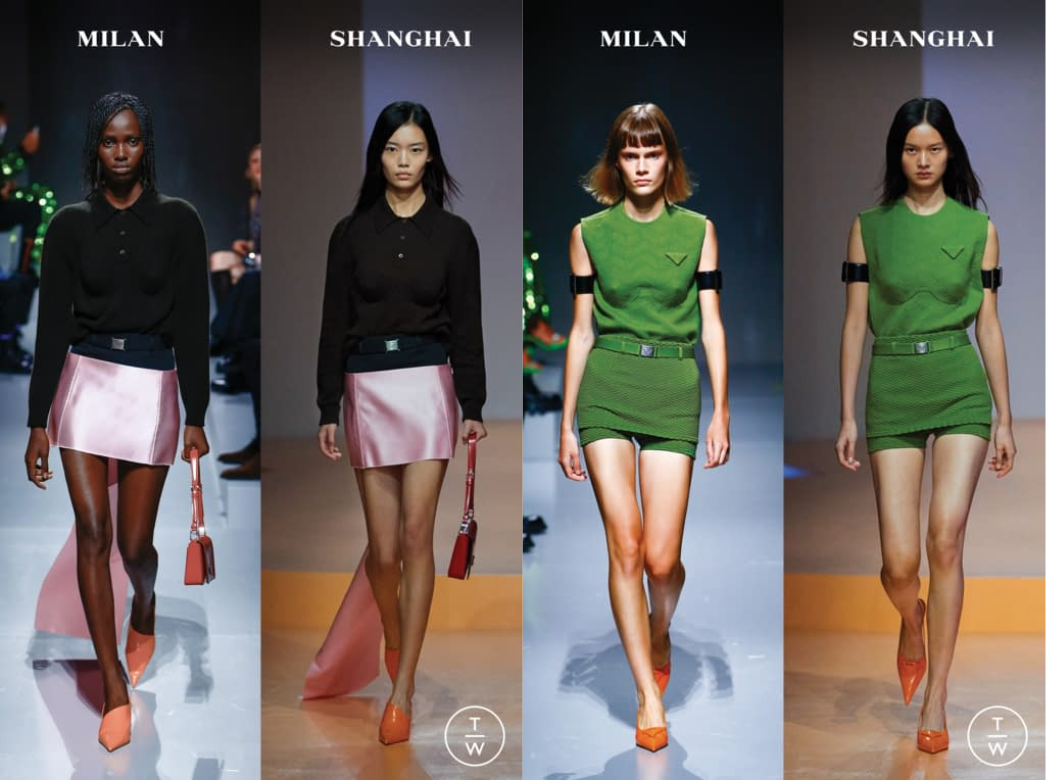 On the whole, the collection blends both Simons and Prada's aesthetic and it played on their love for couture with an abundance of satin skirts with floppy trains. The short train was minimal, to the liking of Simons, but the colours, especially baby pink, were a nod to Miuccia's lady-like side.
These skirts were kept short and paired simply with a plain, cosy jumper and a pair of sling-backs. This being the duo's aim of showing female seduction, the figure-hugging silhouettes and bare skin were feminine and sexy at the same time.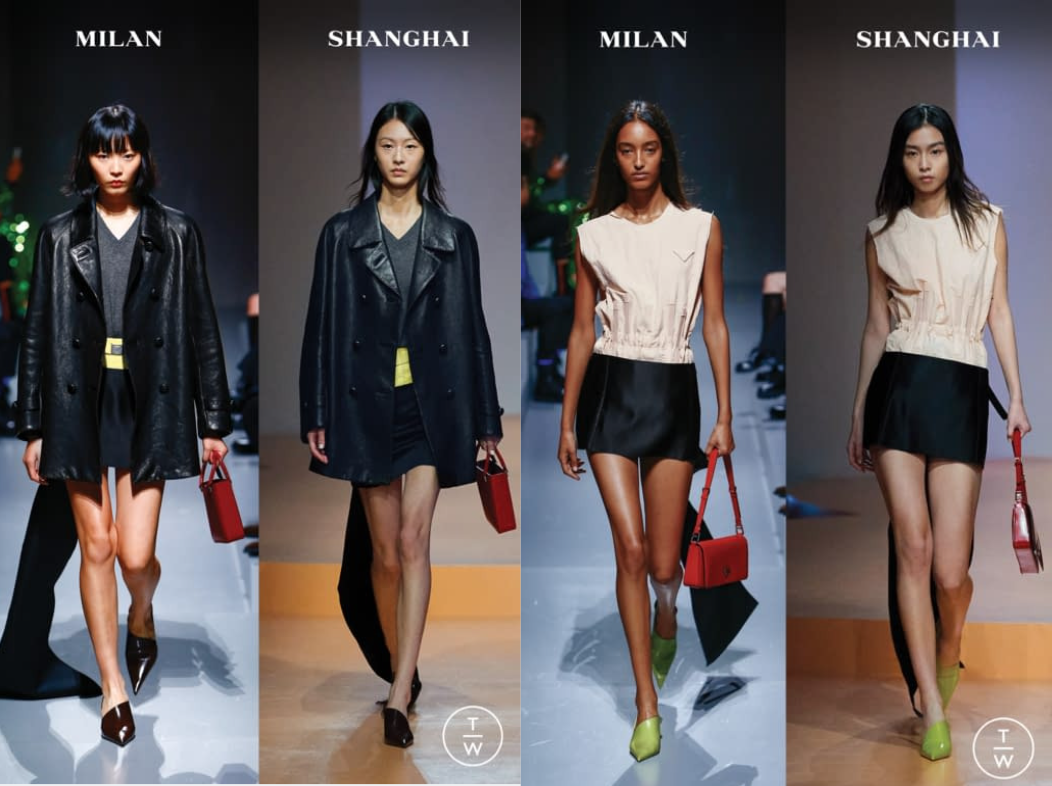 There was also a series of jackets, leather biker jackets came in both black and brown were the key staple of the collection, showing Prada's attempt to create capsule wardrobe staples for their consumers.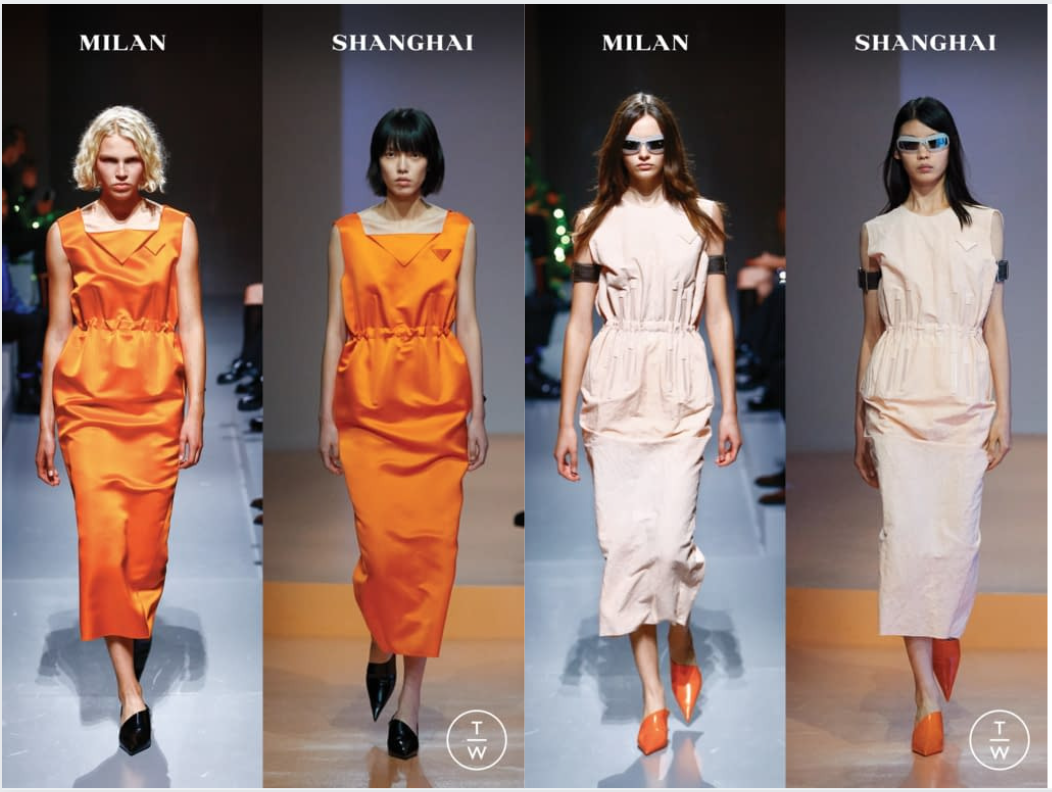 What are your thoughts on Prada's latest collection? Let us know on Twitter @FashionNorth.