Last week Pretty Little Thing's unconventional £15 black longsleeved bodycon dress with built in face mask broke the internet and sold out quickly after model Lottie Moss was seen out in London wearing the pandemic-proof outfit.
With face masks now becoming a part of everyday life, fashion brands like Pretty Little Thing have been finding new and fashionable ways to wear face coverings, this now being the next bold move for pandemic fashion.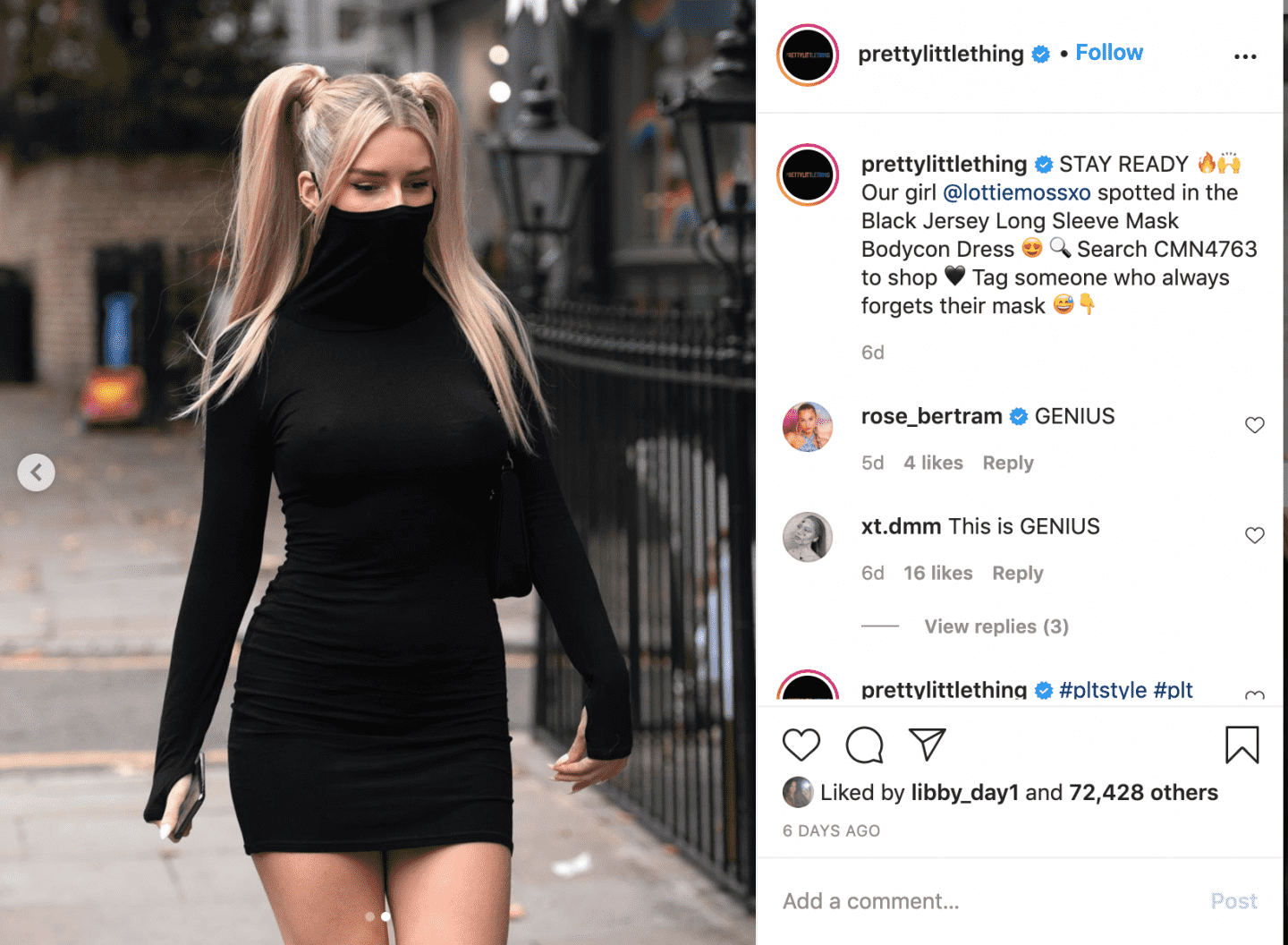 The latest spin on a classic little black dress is the answer to our covid fashion needs. It includes an ear strap at the top of the roll neck and the fabric can be pulled up to create a face covering. After its sell-out success, the Manchester-based fashion brand released the new staple bodycon style in five other patterns, including Pretty Little Thing's logo pattern (£18).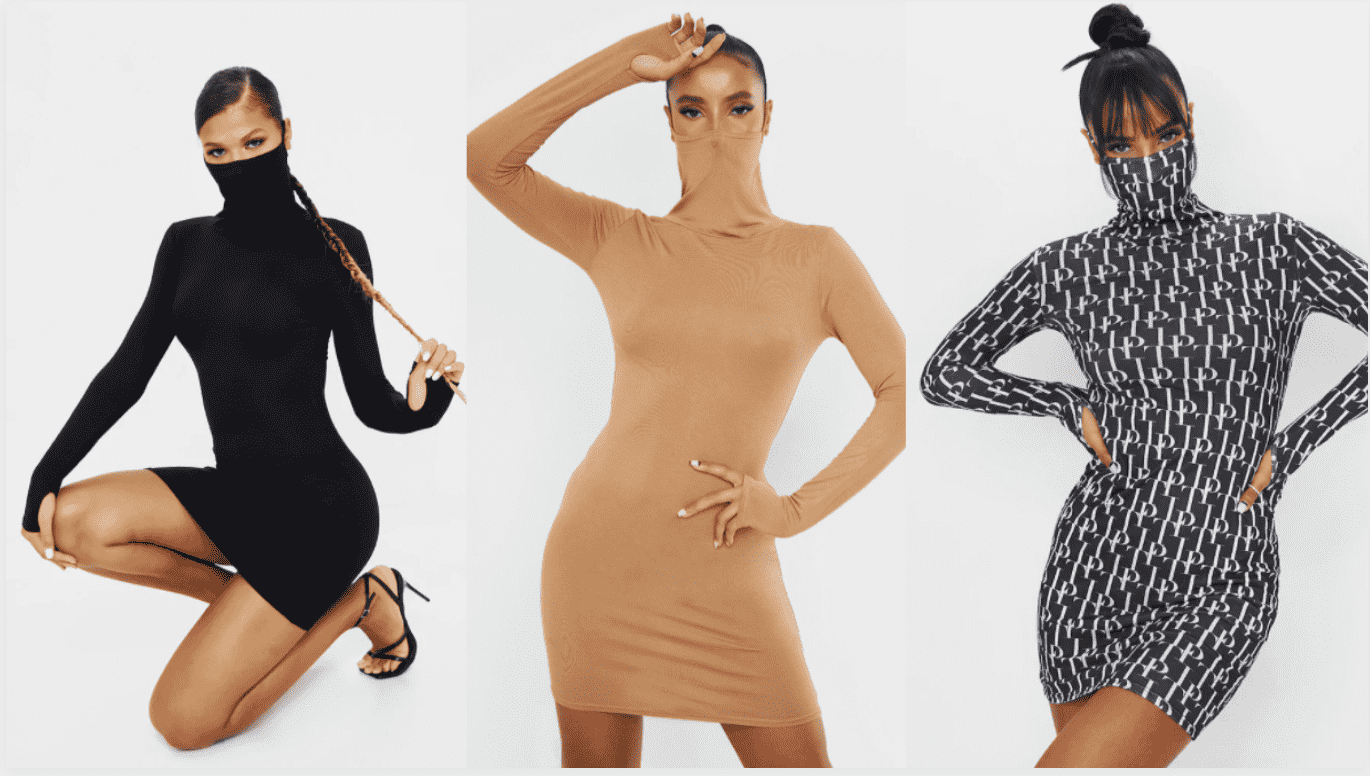 Will you be getting your hands on one of these dresses? Let us know on Twitter @FashionNorth