By Piper Paterson
An iconic fashion trend from the 90s is making its way back into mainstream fashion this year. These sporty jackets – also known as puffer jackets – are thick padded coats with a high-rise collar. The jackets can come in a variety of colours and textures – most of which are bold and beautiful. Here's your guide to seasons puffer jackets.
This bright orange puffer jacket comes from H&M priced at £20.00. It is available in two other colours – light blue and a dark blue with a red stripe and is very affordable.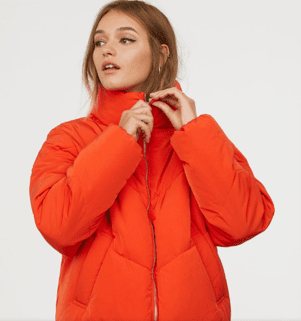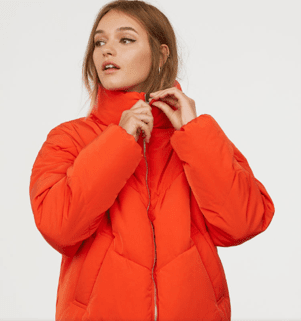 This corduroy light blue puffer is from Urban Outfitters and retails for £65. It's probably more suitable for those who want to spend a bit extra on a nice winter coat and also those who fancy a bit of texture.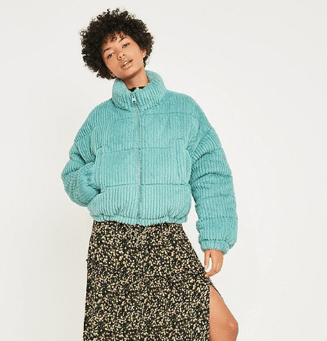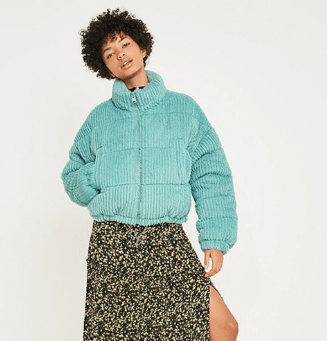 This emerald green puffer jacket comes in at £30 from Pretty Little Thing and is available in three colours: emerald green (pictured), black and beige. It's made from cord fabric like the previous jacket but comes in more cropped with an especially large high-rise collar. This is definitely a Fashion North favourite.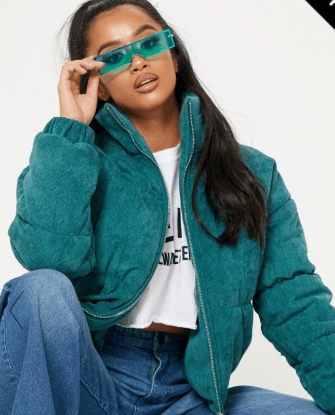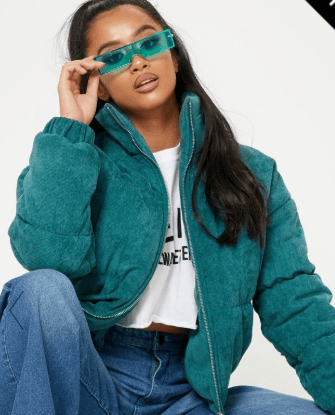 This fashion trend is certainly one to keep an eye on and we can't wait to see what patterns and textures come next. These bold coats are definitely making the winter months a lot brighter.
Tweet us your puffer jacket pics to @Fashion_North