We all make beauty and fashion mistakes. Last December, I dyed my hair a festive red colour just in time for Christmas after being inspired by Stacey Solomon. I absolutely loved my new red locks! But this love lasted for around a month. Then the regret and realisation of what I had done started to sink in. I was desperate to get back to a more natural colour.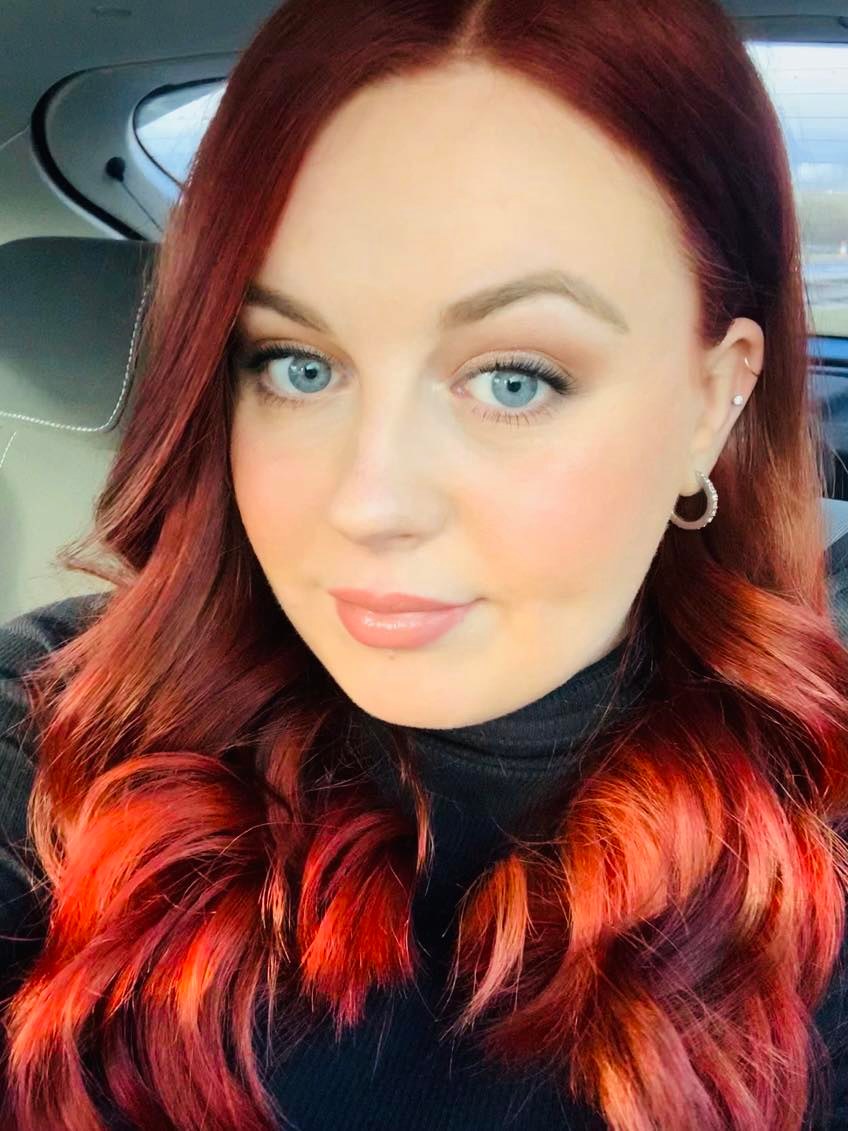 Once Christmas was over, I struggled to coordinate outfits with my hair colour. I'm a lover of the colour pink, but I hate pink and red together, so that was half of my wardrobe rendered useless. Not only that, but my roots (which naturally are somewhere between brown and blonde) were coming through fast, and against the red, they looked horrific. I was desperate to get back to a more natural colour.
Although red is a beautiful shade, many hairdressers argue that it is one of the most difficult hair colours to remove, given the fact it can stain the hair. Therefore, it is only recommended if you are willing to commit to the look. Impulsive yet indecisive people like me really should stay away.
Luckily for me, I found an excellent hairdresser (highly recommended by my sister), Paige, based at Crown Hair and Beauty Hair Salon in South Shields, who gave me hope that she could transform my hair in one sitting into a gorgeous, natural brown tone.
After over four hours in the chair, Paige's work was done, and I could have cried with happiness at the result. She had achieved exactly what she had promised, and even though my hair had been through a lot of bleaching and dyeing, the use of Olaplex left it shiny and soft.
Our next step is to add some honey blonde balayage to it, but I'm going to give my hair a break for now, it's been through enough!
So, here is my advice; think twice before acting on impulse, especially when it comes to hair!
Have you experienced any hair mistakes? Tweet us @Fashion_North.