It may only be the end of February, but here at Fashion North, we are too excited to wait to style spring tends till it's spring. The warm seasons are always about showing more skin and flaunting any slight tan we manage to pick up. However, the iconic Miu Miu mini skirt is set to be popping up everywhere and on everyone – it's clear to see that micro-mini skirts; are going to be in everyone's shopping baskets this season.
The mini skirt lends itself very nicely to a multitude of styles, such as the revival of the Y2K styles, as well as popular aesthetics like balletcore, old money and grunge. It's also perfect for mixing silhouettes as a short skirt can be paired effortlessly with oversized shirts and tops without looking frumpy or out of proportion.
We paired ours with an oversized men's shirt, large cardigan and block heels. While not the warmest outfit, the look takes inspiration from preppy aesthetics and the (controversial) Gossip Girl reboot. For affordable mini skirts, try Zara, H&M and even charity shops if you are looking for a more 2000s inspired garment.
When it comes to mini skirts, as Paris Hilton once said: "they should be the size of a belt. The shorter the better," (if you are comfortable with that). To maintain some modesty, however, try pairing them with patterned tights or even invest in some lycra shorts to wear underneath and offer a bit more warmth.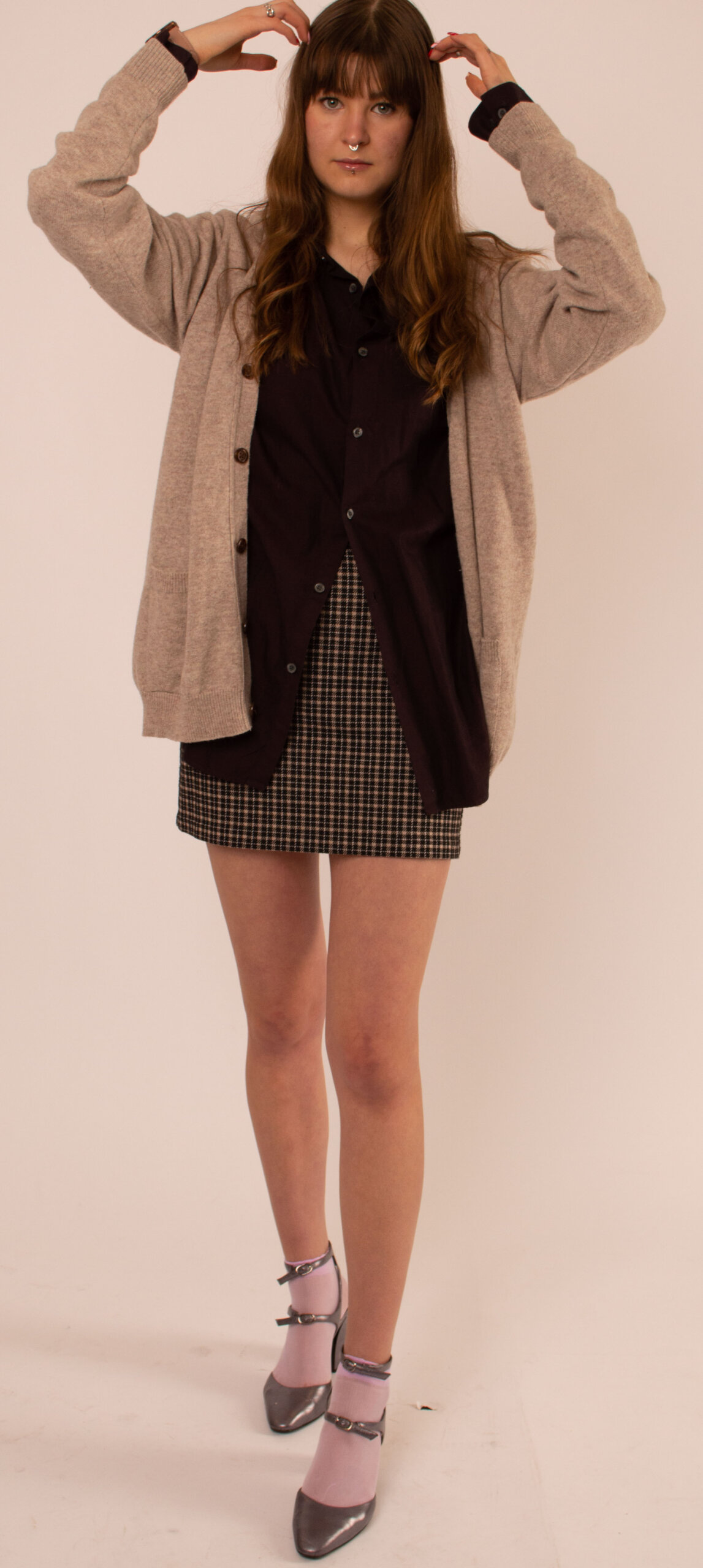 Is it too early to be getting your legs out? Let us know on Instagram @fashion_north.