Vegan week saw Jon Jenkins leave the Bake Off tent but unexpectedly, it's his fashion influence we're all talking about.
We're sad to see you go Jon, but well done for making it this far. We can't guarantee a Kebab Week in your honour, but we'll never see a chopper in the same way again! #GBBO pic.twitter.com/EzxSKxkJbQ

— British Bake Off (@BritishBakeOff) October 9, 2018
After some baking struggles and a Del-Boy inspired showstopper that gave Noel Fielding leopard print themed fashion inspo, Jon, a self-proclaimed meat lover, left the show.
But Jon's fashion impact doesn't stop there.
Following a tweet published by Bake Off advertising the quarter-final episode next week, the contestants could be spotted sporting Jon's funky style.
Kom på Dansk Uge! Our multilingual Bake Off Squirrel tells us this means 'Bring On Danish Week', but we're not convinced. See you next week! #GBBO pic.twitter.com/JYEglrBDbg

— British Bake Off (@BritishBakeOff) October 9, 2018
Each contestant is wearing a bright and colourful Hawaiian shirt which is a statement piece that Jon wore each week on the show.
While Hawaiian shirts may not be the most fashionable trend, it's the meaning the garments have behind them that matter. This years bakers are so supportive of each other.
If you were a fan of Jon and you're gutted he left or you just want to have a bit of fun while watching Bake Off, why not get yourself a similar shirt to wear next Tuesday?
There are some slightly more on trend versions on Topman at the moment and Asos also have some cool takes on the typical shirt for all genders.
Topshop: Floral Paisley Short Sleeve Shirt
Was £30.00  Now £15.00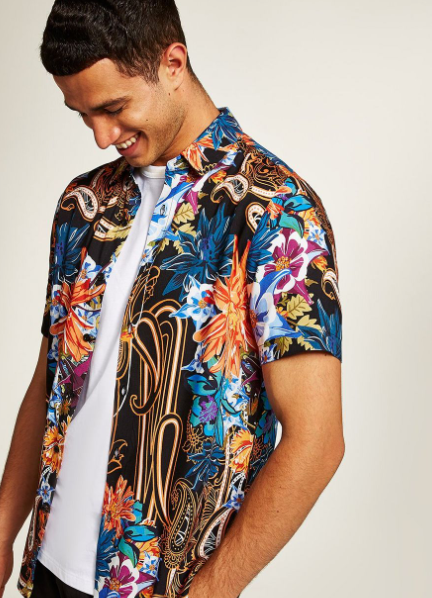 Asos: Heart & Dagger skinny smart revere collar Hawaiian shirt
Was £35.00 Now £17.50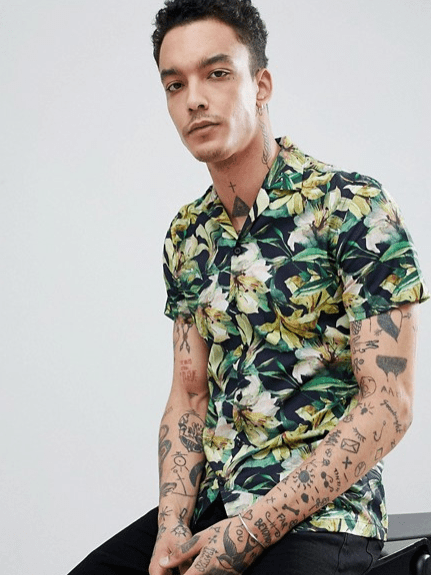 Show us your love for Jon Jenkins and tweet us a pic of your Hawaiian shirt to @Fashion_North