We've all had an unfortunate fashion mishap, whether it be our skirt tucked in our panties after a trip to the loo or an unexpected open button on your shirt, it's happened to the best of us.
Today, at the Royal Wedding of Princess Eugenie and Jack Brooksbank, poor Lady Louise joined the group thanks to a gust of wind from Storm Callum… it just happened to be broadcasted live on television.
To show support for young Lady Louise, here at Fashion North we're embracing our fashion faux pas and sharing them with you. What we won't be sharing is a picture from today's events, as that's just not how we roll here at FN.
Lauren Robinson, Social Media Editor:
"Because I'm the most unfortunate person in the world and can't get work pants to fit my bum, waist and legs properly I regularly rip my trousers at work and you can guarantee it'll be right on my bum every single time 🙄🙄."
Faye Dixon, Features Editor:
"The top fastening of my prom dress broke an hour before my school prom. It happened just as I was getting out of the car to take photos. This wouldn't have been too bad if my dress wasn't backless so I almost flashed everyone. Luckily my sister saved the day with some safety pins and my dress lasted for the night."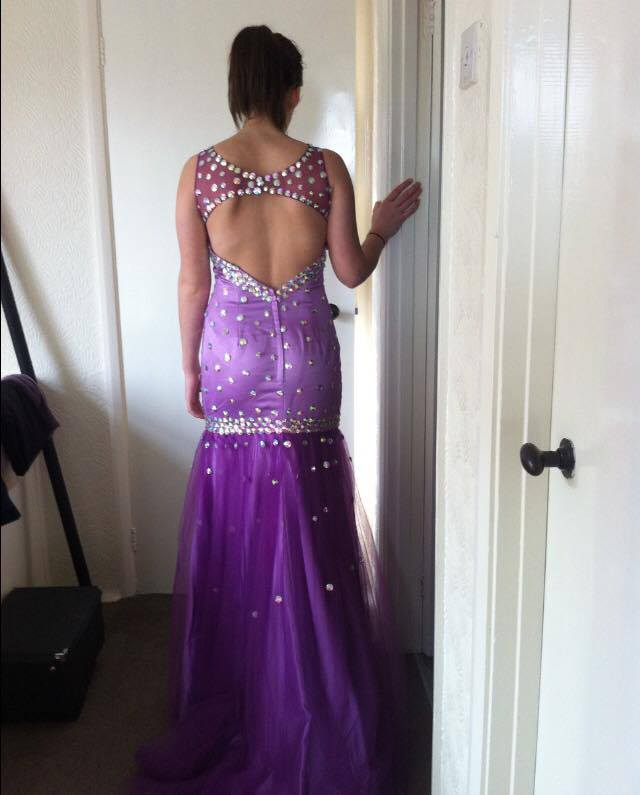 Emily Parker, former team member:
"I think one of the most hilarious faux pas' I've ever had was when my bra broke DOWN THE MIDDLE when I was on a trampoline at school…. Not ideal."
Lucie Simon, former Beauty Editor:
"Where do I start, I've had toilet paper stuck on my shoe, out of my clothes, trousers on that you can see your pants straight through. For me though, the worst has to be having buttons pop open on my shirt whilst at work. Mainly because it use to be an older male who noticed 🤢."
Carole Watson, Senior Lecturer in Fashion Journalism:
"I once walked into York Crown Court as a 19-year-old reporter past the judge and defendant in the dock, only for a barrister to slip me a note on the press bench to say my skirt was tucked into my knickers at the back after a visit to the ladies. Mortifying."
You're not alone Lady Louise and we salute you for taking care of the youngsters, whilst battling .
Tweet us your fashion faux pas to @Fashion_North in support of Lady Louise.