If you're anything like we are at Fashion North, you'll also be obsessed with The Great British Bake Off, and in particular, Rowan Williams' weird and wonderful ideas.
This week however, he had to look no further than his own wardrobe for inspiration.
For the signature bake this week the contestants had to bake Florentine biscuits and Rowan Williams used his waist coat collection, which currently stands at 12, as decoration inspiration.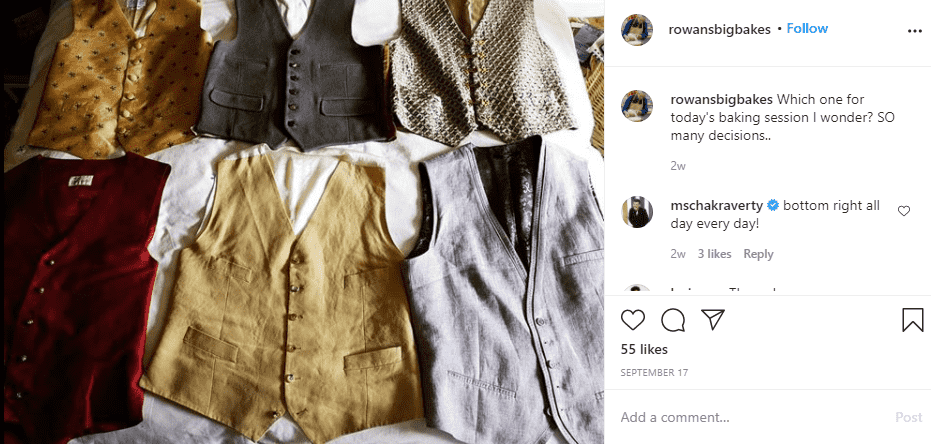 A few of Rowan's waistcoats. Photo credit:@Rowansbigbakes on Instagram.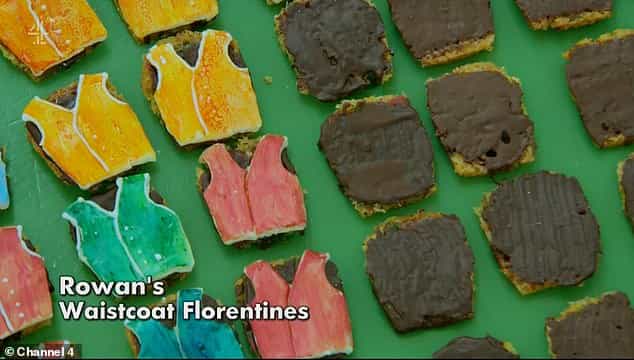 Rowan's Florentines. Photo credit: Dailymail.co.uk
Rowan has quickly become one of our favourite contestants, and each week we look forward to seeing what extravagant waist coat he'll be wearing.
On Tuesday, he was wearing what he referred to as his 'garden waist coat' but he also mentioned that he has one from 1780 that was embroidered in France. However, we're not sure if we'll get to see this one in the tent, maybe if he reaches the final?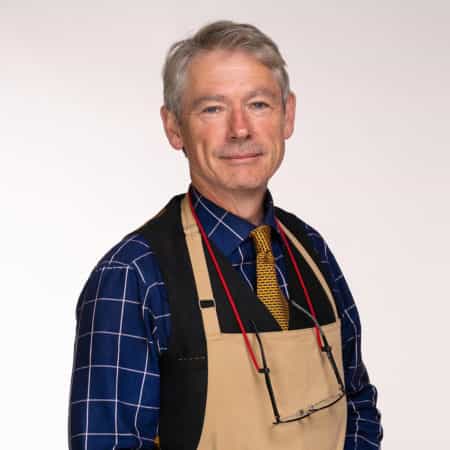 Photo credit: Greatbritishbakeoff.co.uk
Hearing about Rowan's waist coat collection got us thinking about the things we collect, and we've decided to share some of them with you…
Personally, I seem to have collected an ever-growing coat and jacket collection, but after all, when you live in Newcastle is there such thing as too many coats?
"I have a collection of fancy trousers! I think the Zara sale was the cause of this because I love having different patterns and styles of trousers to replace my jeans and make my outfits a little more interesting" – Brittany Heeley
"I love to collect band/artist t-shirts to wear around the house or as a statement piece of an outfit. I have 3 little mix, 1 Ariana Grande and a few random band ones" – Holly Ellis Allton.
"I seem to be acquiring an ever-growing collection of the classic Zara bodysuits. I absolutely love them! They are so comfy and versatile; I can't get enough" – Eve Franklin.
"I love backpacks and canvas bags! I have a lot of canvas bags, some of them are from my trips abroad and some I have even made myself, there is a big collection of them! I don't know if I call it collecting but whenever I have a favourite thing, like a thing I love such as hoodies sneakers, or some special vintage piece – I can't throw it out, I can have it years and maybe it's worn or doesn't look good anymore but I still have it and wear it. I am a very nostalgic person and I have memories related to the particular piece. Maybe we could call it collecting old pieces which mean a lot to me?" – Nicolette Ftackova.
We may all love shopping for new clothes but that isn't all we collect…
"I love jewellery, mostly gold. Rings, bracelets, necklaces, earrings anything! I also collect Starbucks cups. Whenever I go somewhere abroad, I go to Starbucks and keep the cup with my wrongly spelled name on." – Anna Kristofcova.
"I collect different shot glasses from every place I've travelled to" – Georgia Suggitt.
We love hearing about all the things people collect so message us on Twitter and Instagram @fashion_north if there's anything you collect.
The Great British Bake Off is on every Tuesday at 8pm on Channel 4. You can catch up on the previous two weeks on All 4 .