Bored of basic blue and black face masks but don't want to pay high prices? Here are some fashionable and well-priced masks to keep you feeling protected and pretty.  
First up is ASOS! ASOS has a wide variety of different face masks to suit whatever your style is, although the masks are closer to the £10 mark, they are irresistible!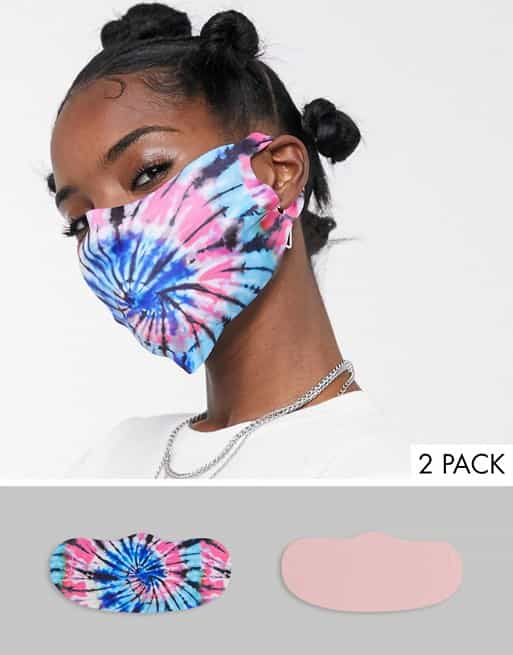 Down from £12 to £9.70, this two pack of New Girl Order face masks is an absolute steal! If you feel like going all-out, this colourful tie dye mask is perfect for living out your hippie fantasy! If you feel like you want to keep things toned down included is also this pastel pink covering, for the days you want a more natural style.  Purchase here: https://www.asos.com/new-girl-order/new-girl-order-pack-of-2-face-coverings-in-tie-dye-print/prd/21295159?affid=25454&_EAIaIQobChMIueH27qiE7AIVTM3tCh14Ggc3EAQYAiABEgLE6_D_BwE&channelref=product+search&ppcadref=9933071244%7c103204517209%7cpla-294682000766&gclid=EAIaIQobChMIueH27qiE7AIVTM3tCh14Ggc3EAQYAiABEgLE6_D_BwE&gclsrc=aw.ds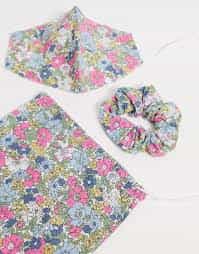 At the same price of £9.70, from ASOS Design, this vibrant floral mask comes with a matching scrunchie and pouch, to keep you organised and coordinated! Another plus is that florals never go out of style, so with this bundle, you will always be left looking stylish. Purchase here at ASOS: https://www.asos.com/asos-design/asos-design-pink-floral-face-covering-with-pouch-scrunchie/prd/21040014?colourwayid=60135921&SearchQuery=face%20masks                      
Alternatively, New Look has some extremely affordable choices of face mask, available in many different styles.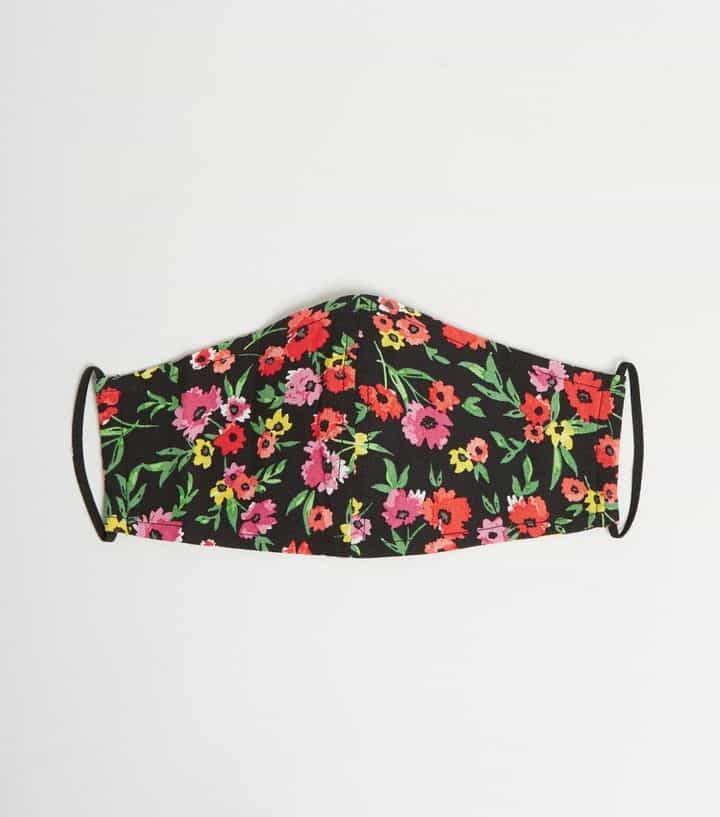 This floral mask is only £3.99 at New Look, making it super budget-friendly. The mask is also reusable and between 50p and £1 of profits of  masks from New Look will be donated to charity. This mask is perfect for autumn as it gives off autumnal floral vibes, perfect for everyday wear throughout the season! Buy this mask here: https://www.newlook.com/uk/womens/accessories/multicoloured-floral-reusable-charity-face-covering/p/671107199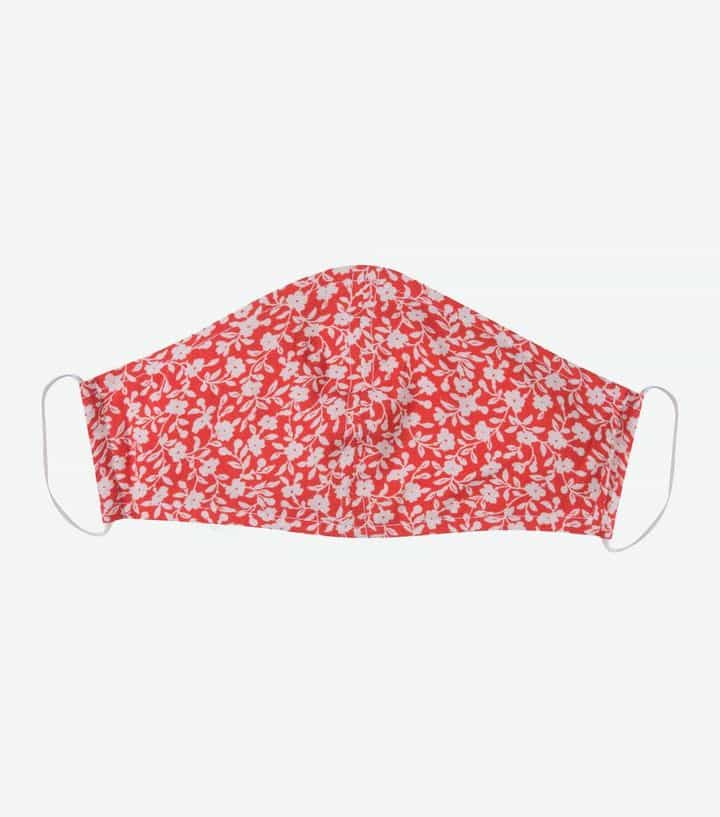 Yet another floral mask from New Look, this red floral mask is also £3.99 and some profits will be donated to charity! Red is a colour that is perfect for all seasons and the pattern is simple yet feminine. This mask will add a pop of red to your look, making you feel extra stylish! Also available in green. To purchase this mask here is the link: https://www.newlook.com/uk/womens/accessories/red-floral-reusable-charity-face-covering/p/672533169
 Lastly, there are some super cheap masks up for grabs from Missguided, in various different styles, each unique to their own! They also happen to have a 25% off student discount at the moment.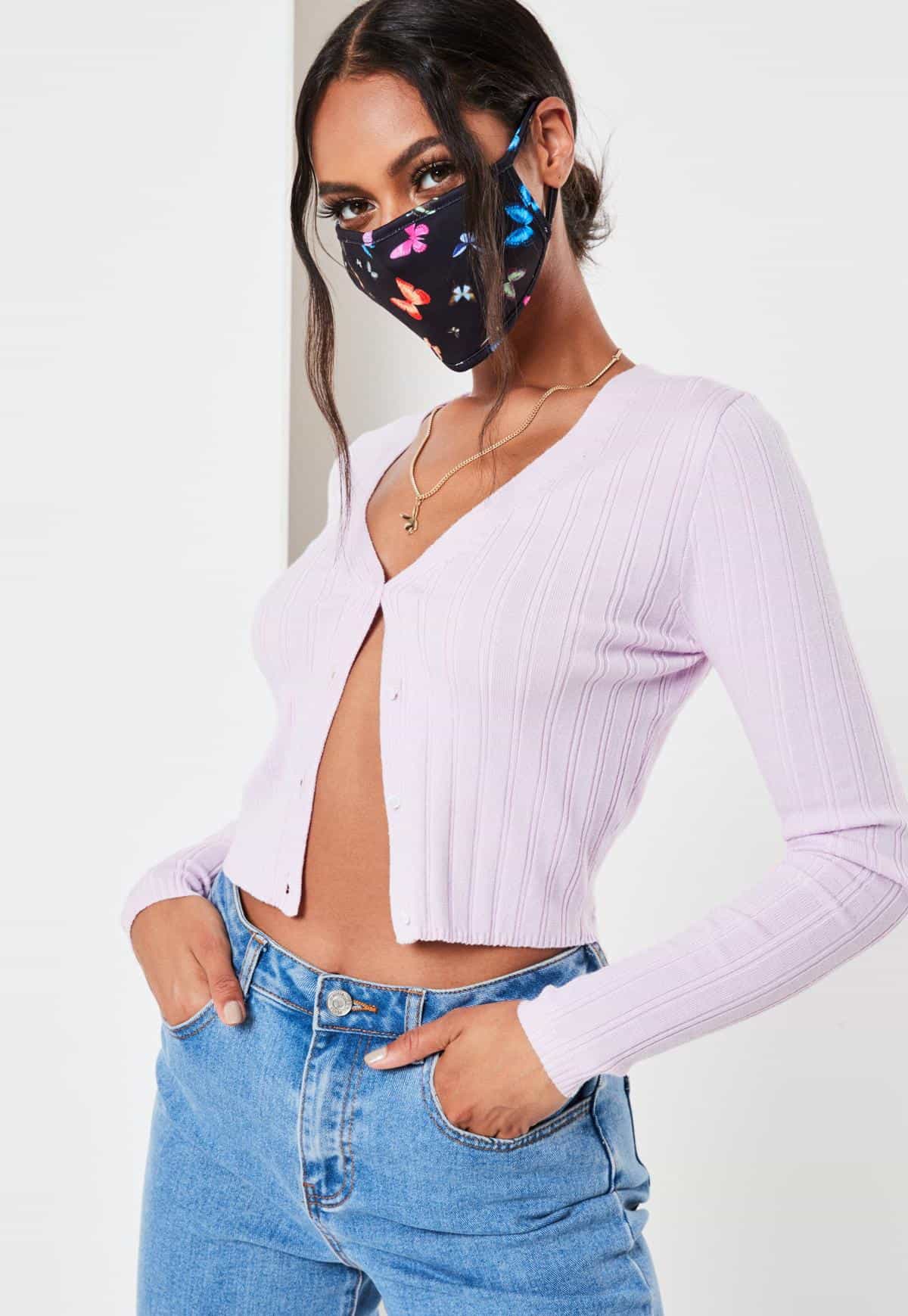 First of all, this beautiful butterfly mask is available for £5. The mask is both trendy and inexpensive, making it  a perfect contender for those who like a more feminine touch.  The black background in contrast with the bright butterflies helps stray away from the dull dark face masks everyone seems to own! Purchase here: https://www.missguided.co.uk/black-butterfly-print-2-layer-face-covering-10211781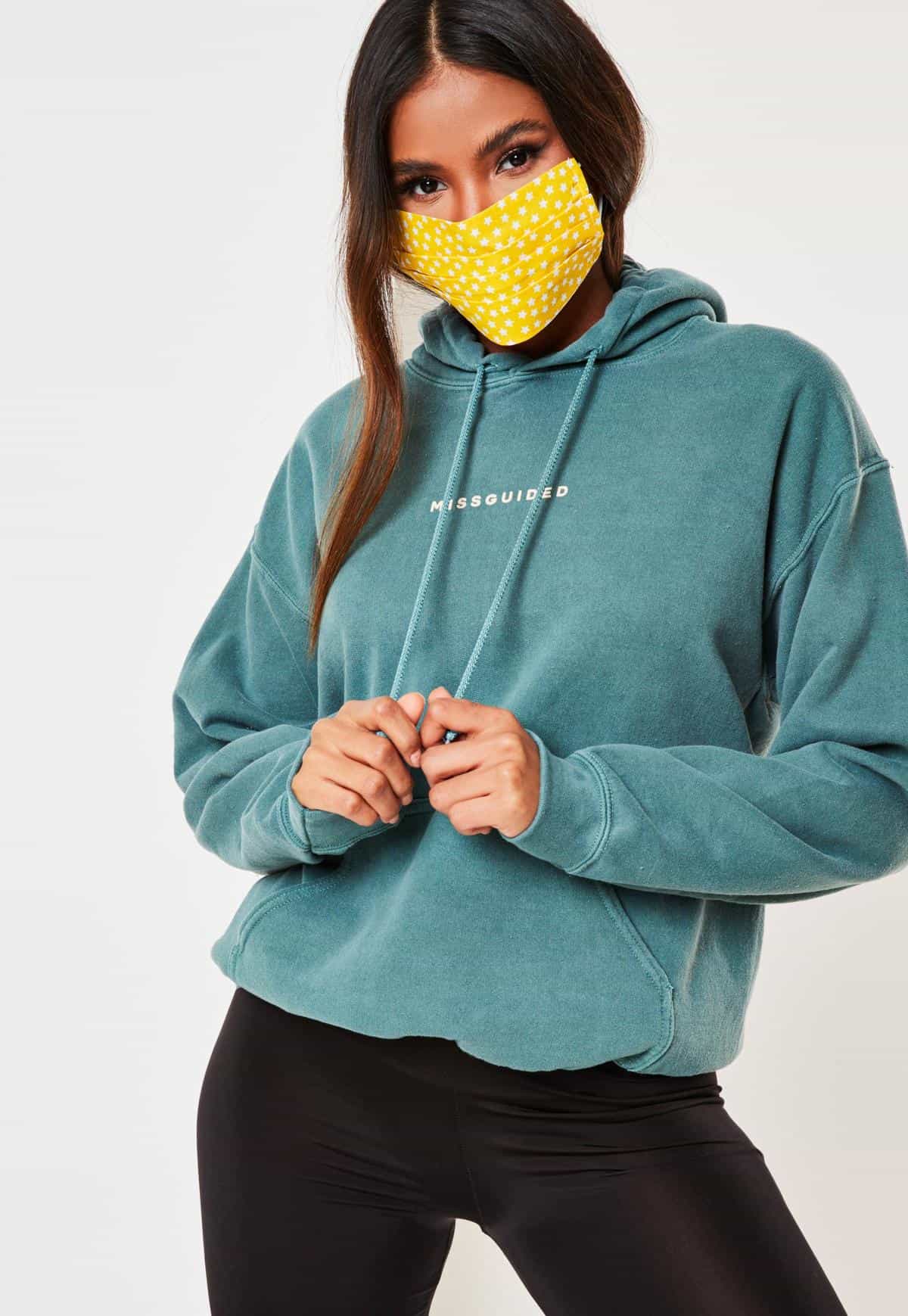 This mask is £4 from Missguided, and in contrast with the butterfly mask, is very colourful. The pop of yellow adds fun to any look, perfect for brighter days!  The mask is an absolute steal at £4 and is reusable, perfect for adding a bright side to your looks. Available here at Missguided: https://www.missguided.co.uk/yellow-star-print-layered-face-covering-10210444
These products are just some examples of some affordable and trendy face masks, keeping you stylish whilst social distancing. Let us know on Twitter and Instagram your favourites!