Cherry Lips
Cherry lips made a big impact on the runway this season and this classic pout is easily achievable. All you need is a red lip pencil to stain the lips and a clear lip gloss.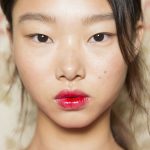 Neutral Eyeshadow
It's simple and understated and you've done it a million times. But the runway demonstrated effortless beauty this SS18 with sandy, peach and cappuccino eyeshadow shades.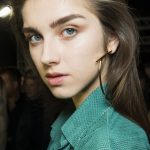 Spider Lashes
It's a trend that has come and gone and it's back again and we're so excited because clumpy lashes have never looked so chic. To truly make your eyelashes the centre of attention, pair the look with a neutral eyeshadow.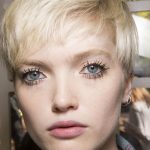 Rose Gold Cheeks
It's official, contouring is dead and while most will not embrace this SS18 trend and continue to bronze their faces to the extreme, if you want to stay on trend, blush is all you need. Flushed cheeks is the new contouring and is perfect to achieve that summer glow.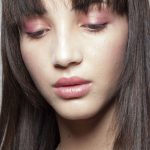 Brushed Up Brows
2017 was the year of crazy brow trends but 2018 has brought you one you can actually wear everyday. This brushed up brow look will help you achieve a fuller and more natural looking brow.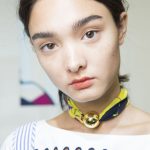 Beachy Waves
Effortlessly cool beachy waves. Need we say more?
Sleek and Stylish
Slicked back, low key hair. It's not complicated and it looks super cute!