This time of year is perfect for a bubble bath and we all know Lush always has you covered with the best products for a pamper night.
Whether you are going out partying for halloween or spending the night at home, Lush has their brand new collection to prep your skin for both occasions and it is available to buy now.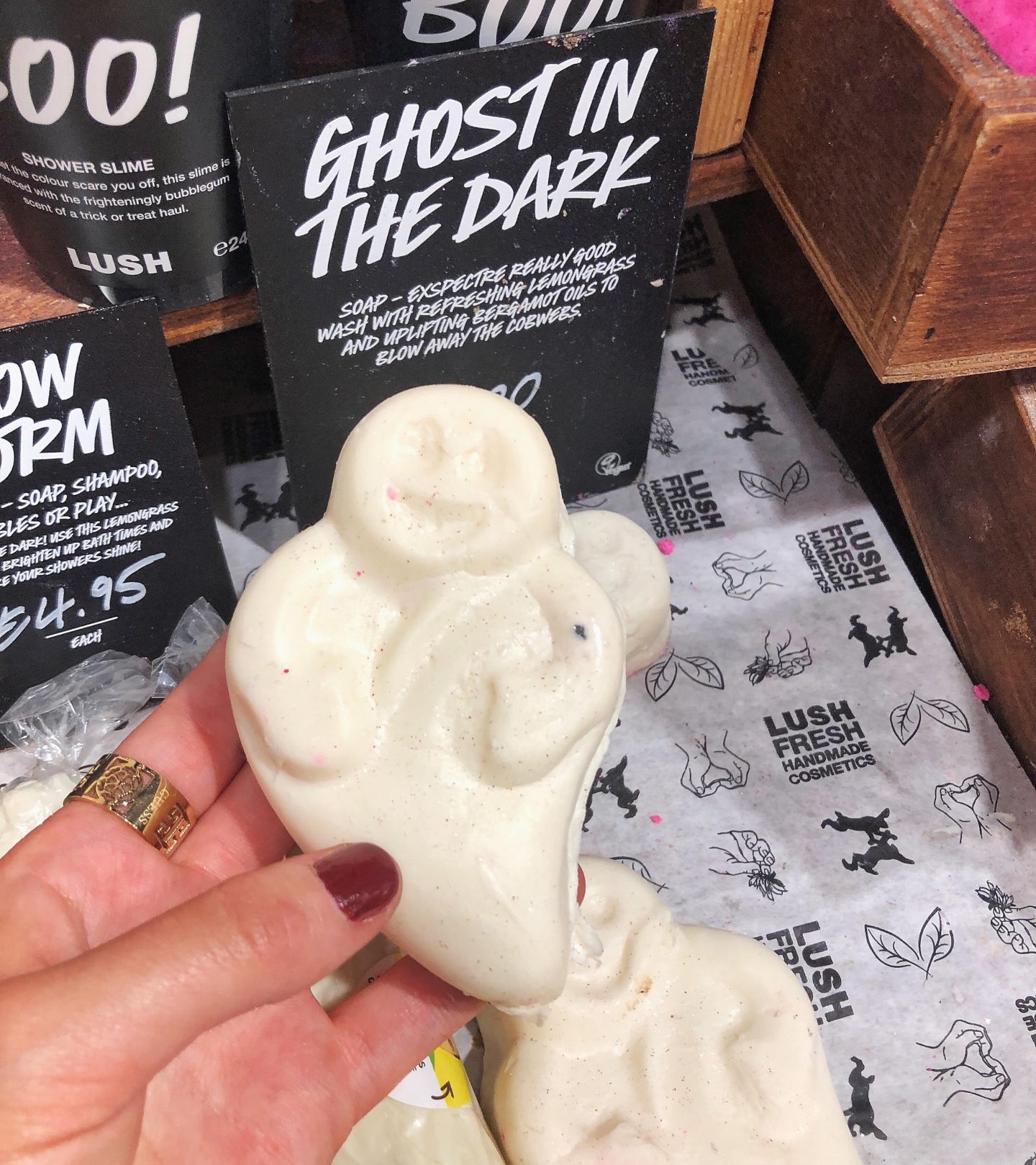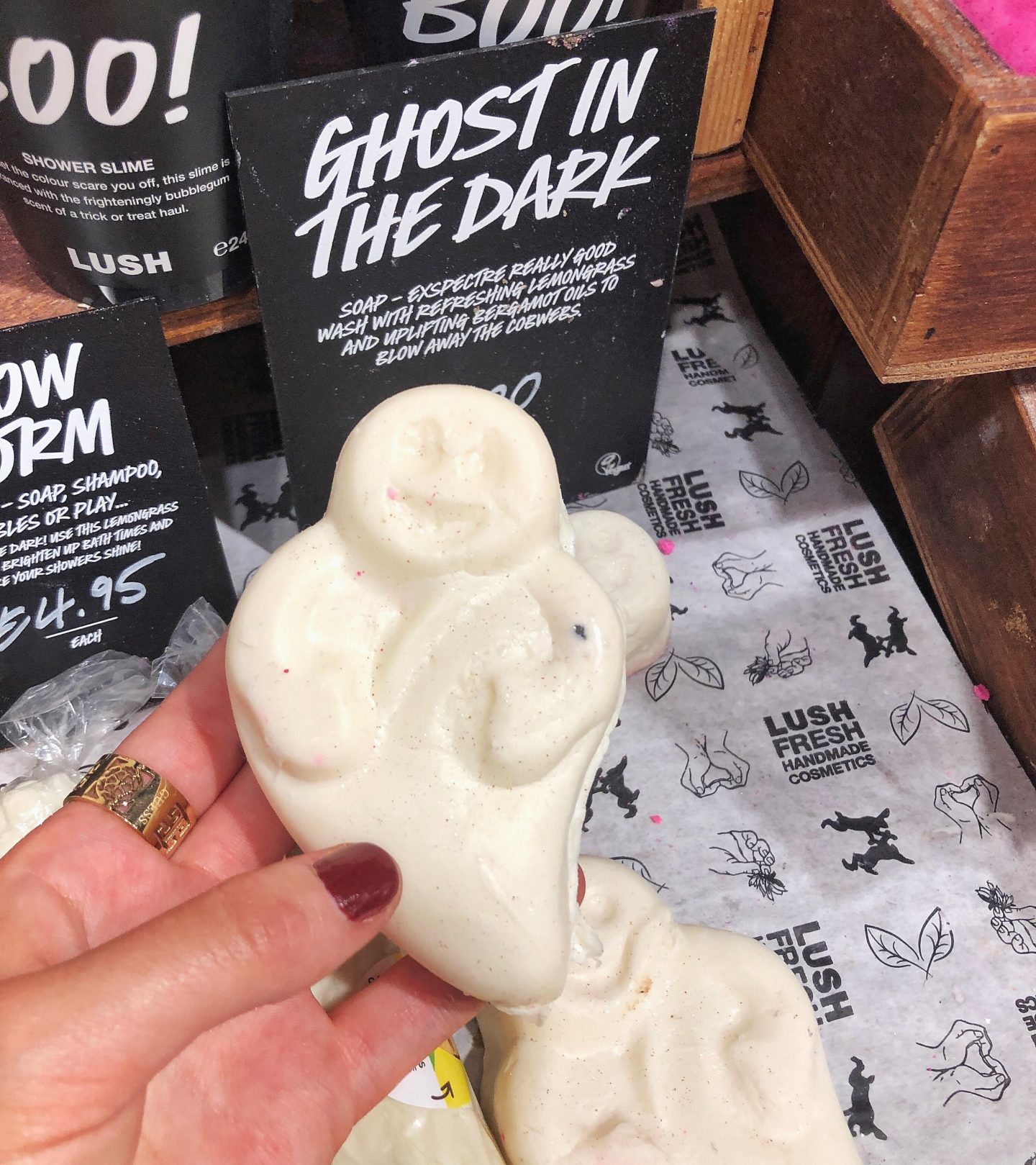 Ghost in the Dark | Available for £6 each.
This little soap works wonders for your skin and can definitely get you into the halloween spirit. It is packed with ghoulish lemongrass and  bergamot oils which sooth your skin by providing hydrated moisture and comfort. Not only that, it also glows in the dark, therefore you have no chance of loosing it and your cool.
If you've got it, haunt it!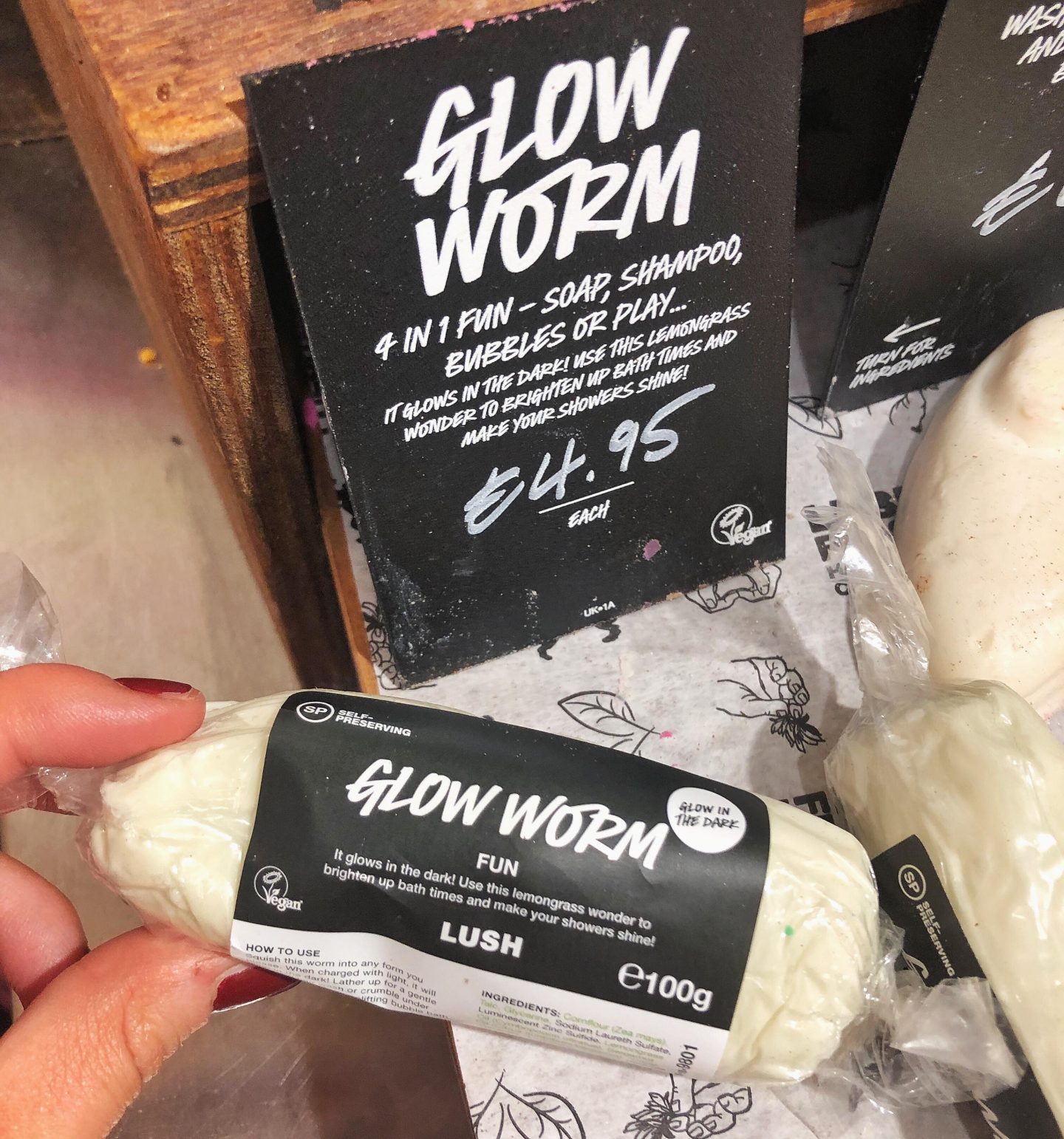 Glow worm | Available for £4.95 each
This little bug is a lot of fun. You can mold it into any shape you like while it fills your bath with lots of bubbles while leaving your bathroom smelling like a citrus cocktail as it is packed with lemon grass and rose wood to add a warm note to the scent. Watch it light up your evening while you relax in the dark.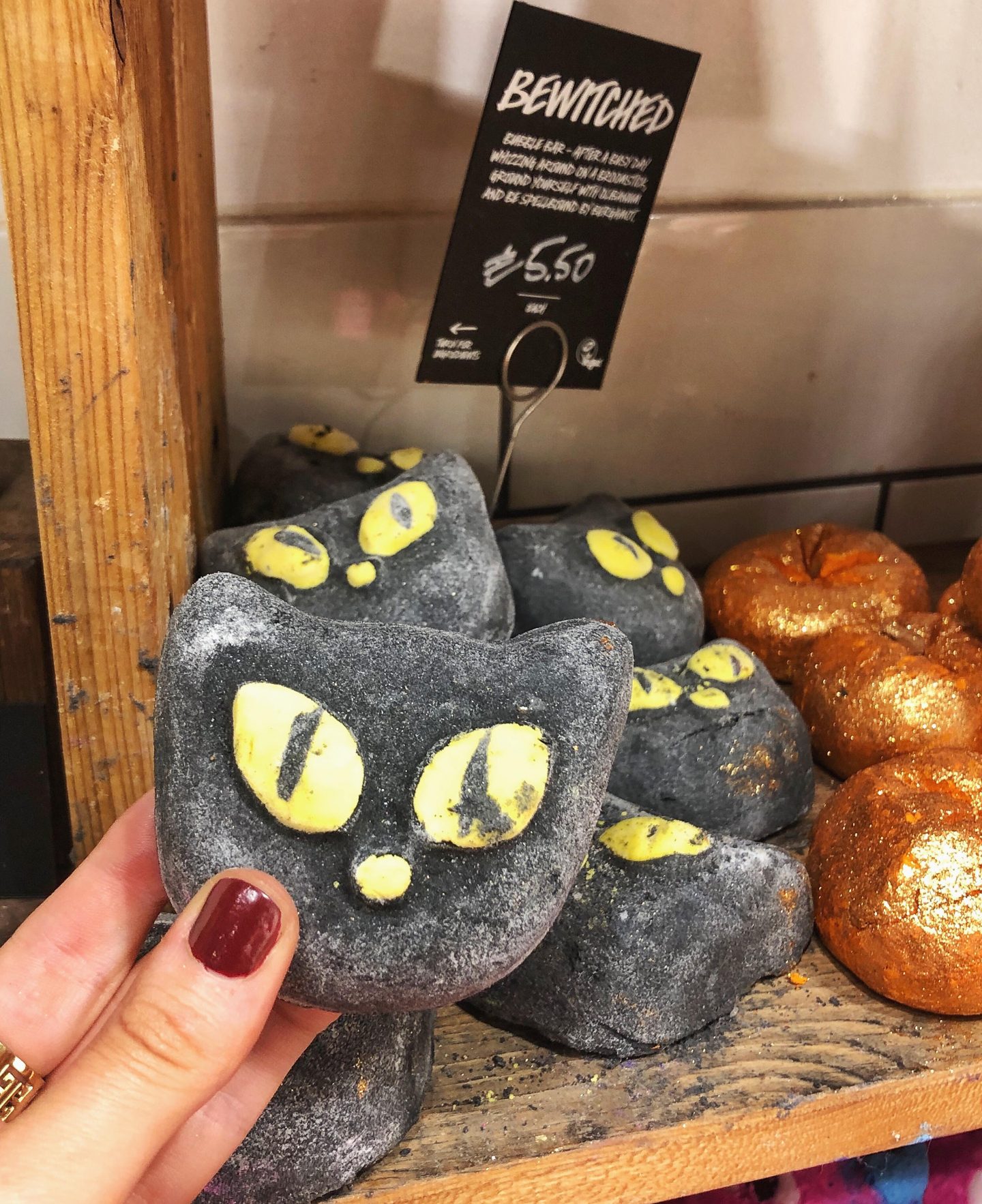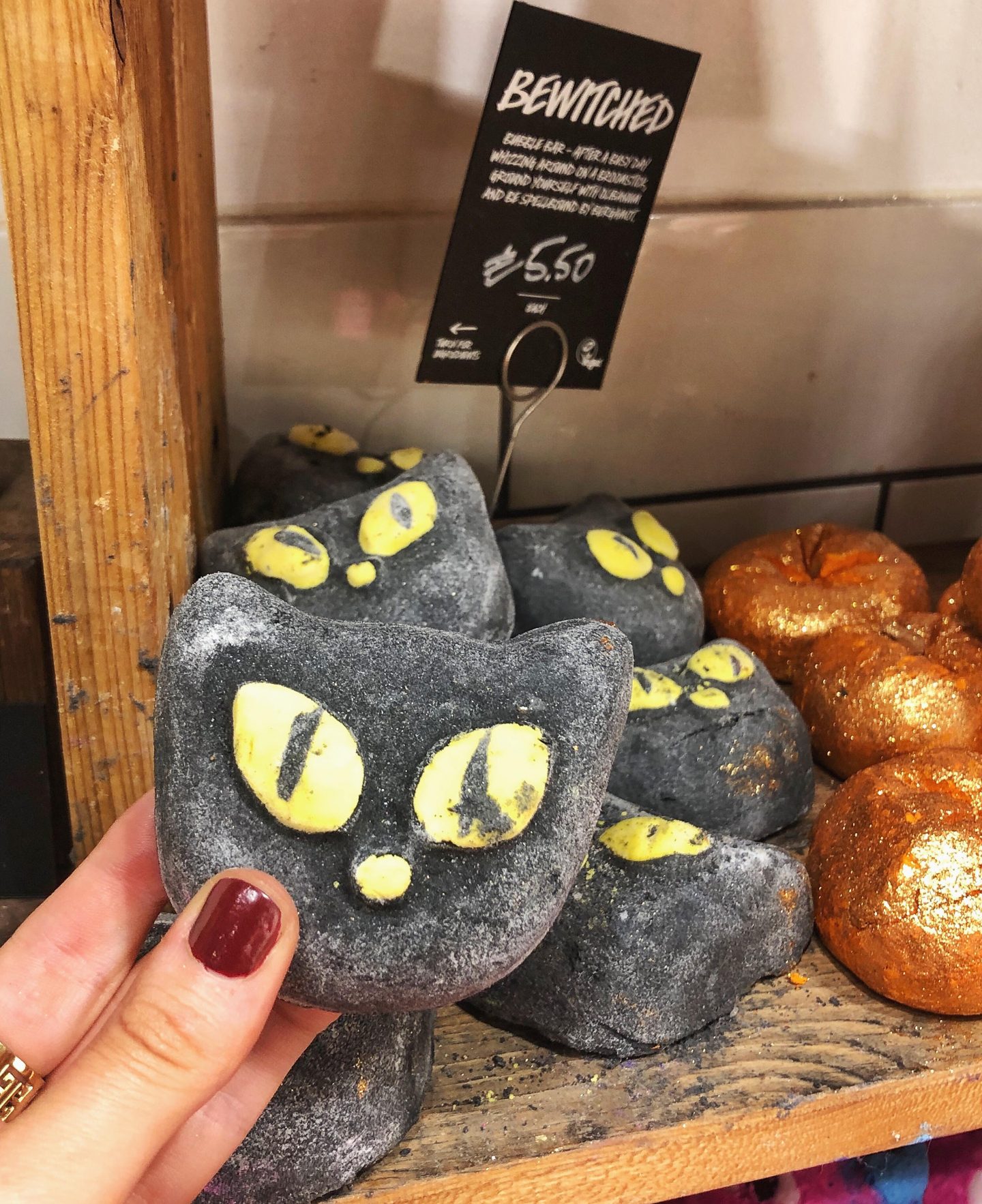 Bewitched | Available for £5.50 each
After a busy day, run a bath, crumble this cat under the water and let your deep thoughts run wild. Let your worries and superstitions go while your bathroom fills with a blackberry spice aroma, perfect for an autumn night. If this isn't the most spooktacular product you ever did see then I don't know what it.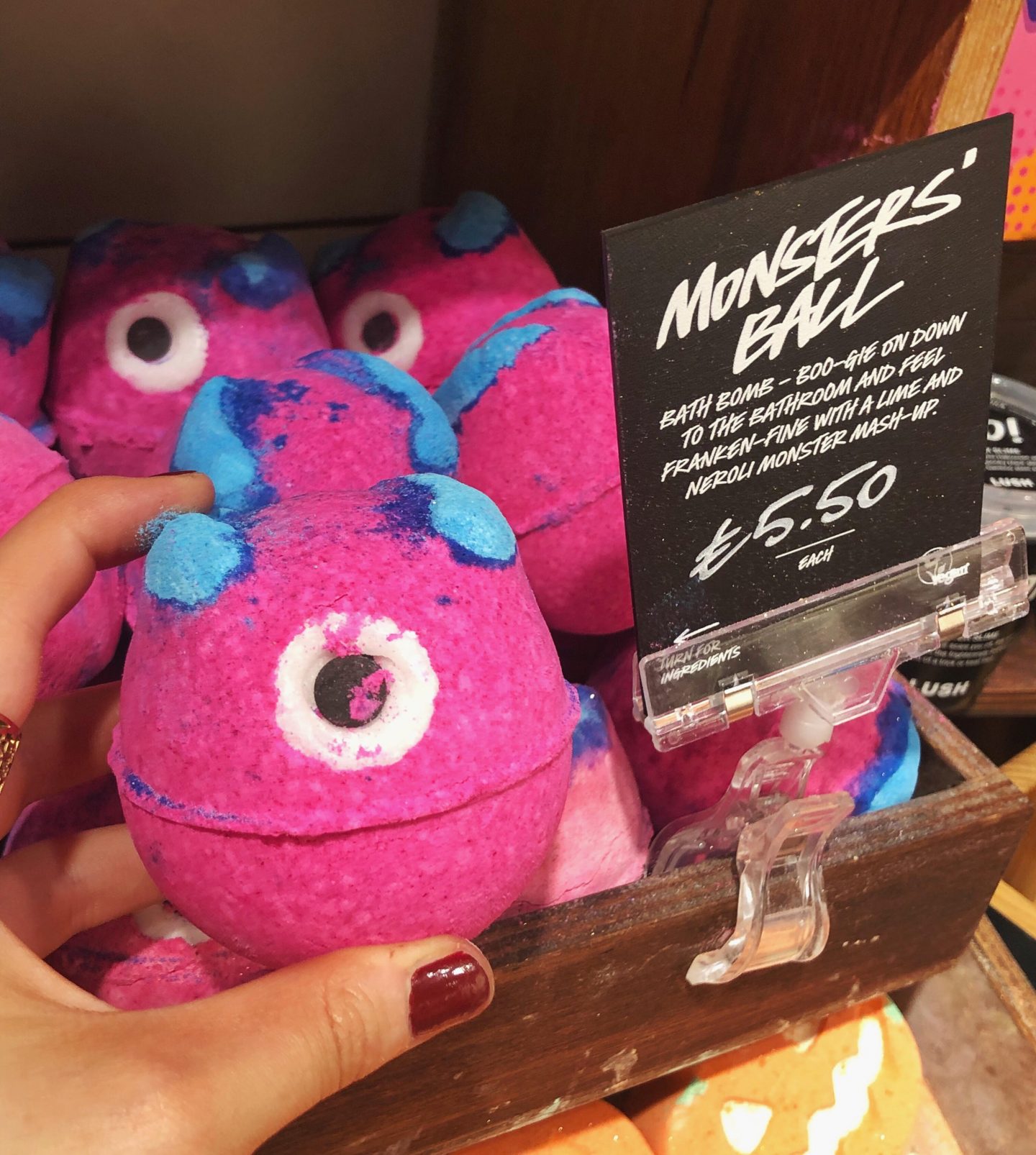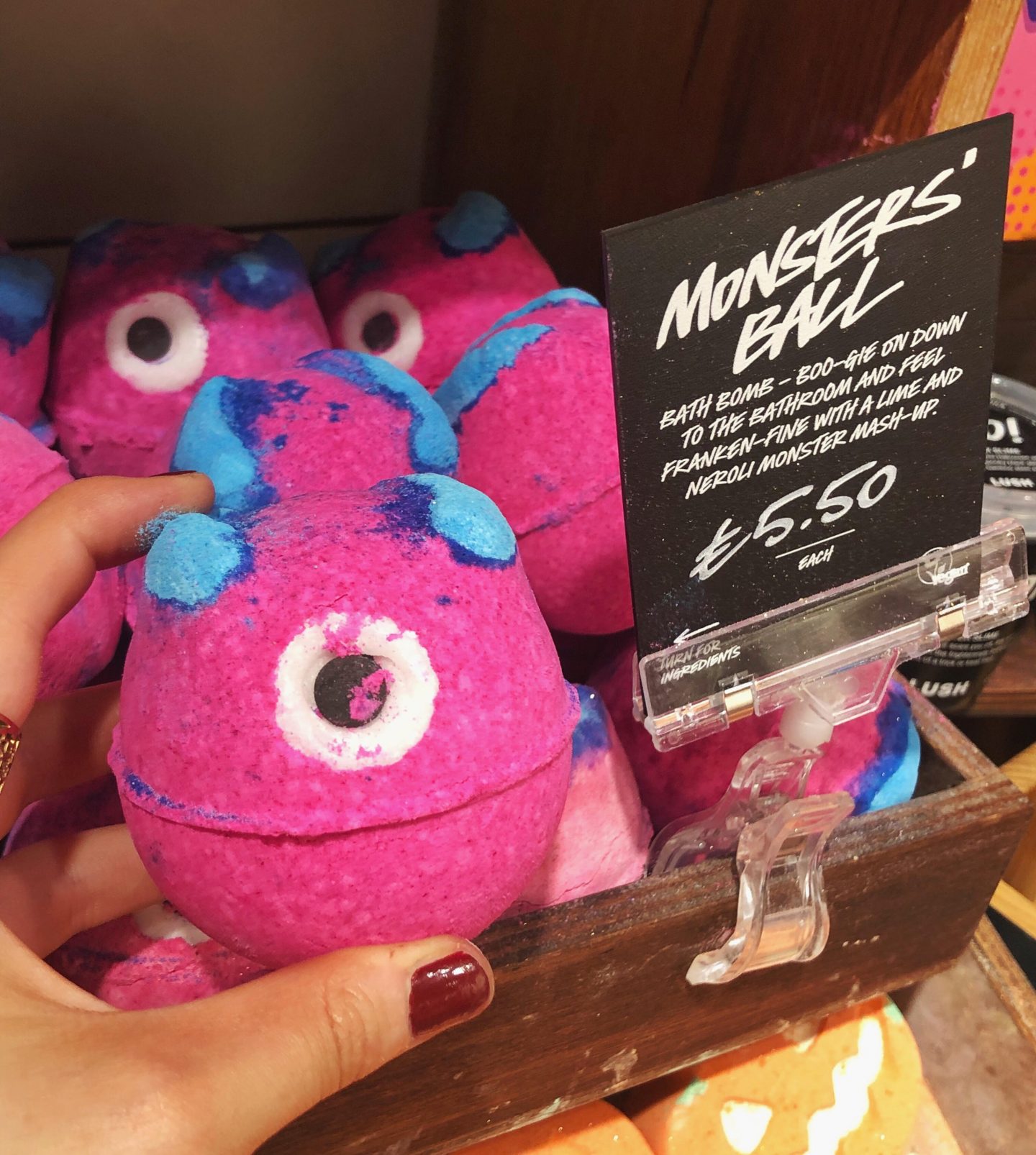 Monsters Ball | Available for £4.50 each
Here at Fashion North we always have an eye for an eye on the best products, therefore you do not want to miss this. Get ready for this monster mash up of uplifting essential oils with soothing neroli and olibanum oil. Sit back and let the Himalayan salt soothe your skin and the vibrant colours take you away.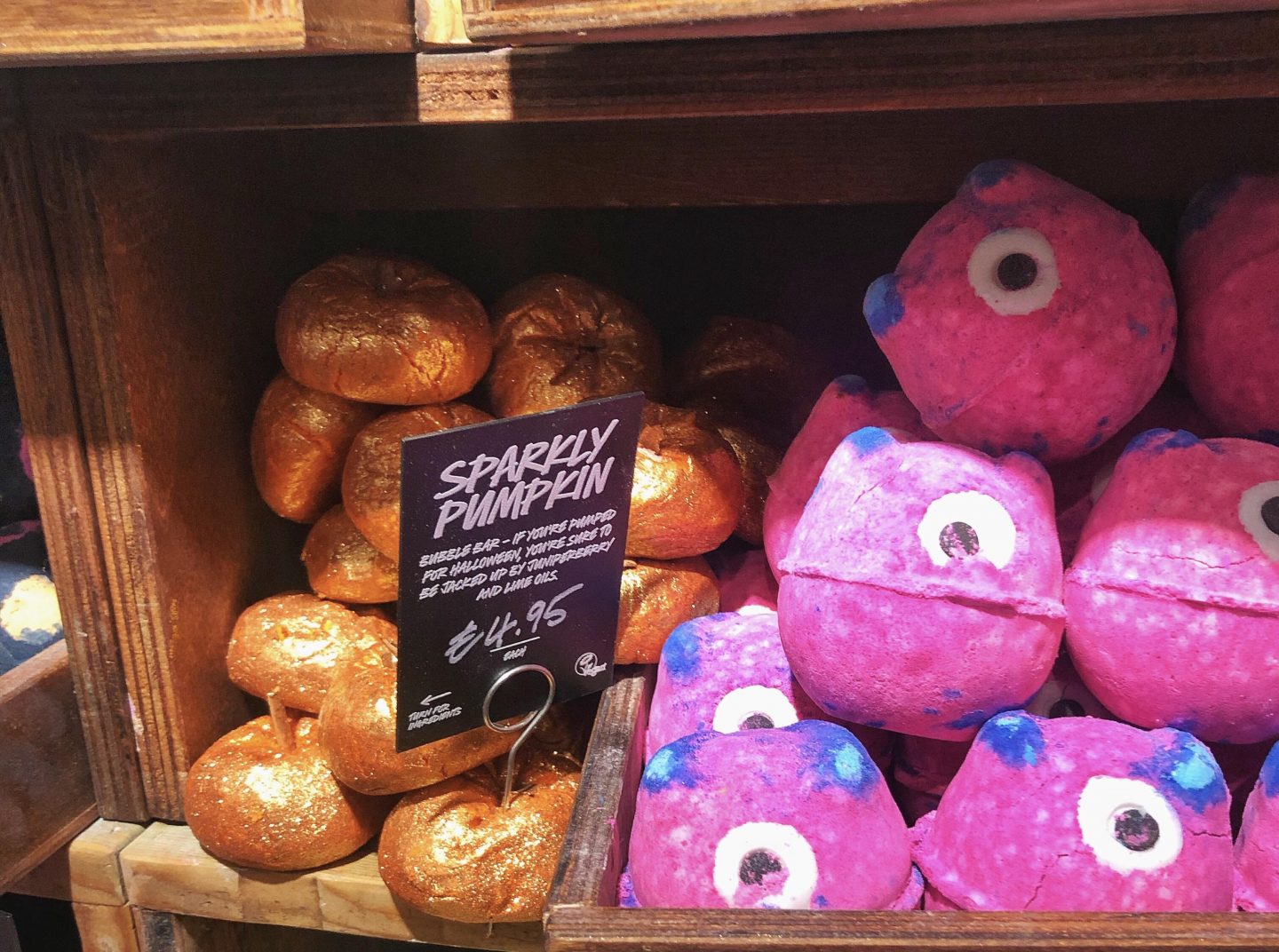 Sparkly Pumpkin | Available for £4.95 each
Add some shimmer and sparkle and get pumped for the halloween festivities ahead. Lie back in the warming juniper berry and grapefruit orange waters as they brighten your skin and mood. Crumble the bubble bar under running water to create a mountain of bubbles and fill your bath with a delicate orange tinge.
The perfect bath bomb for your autumn evening.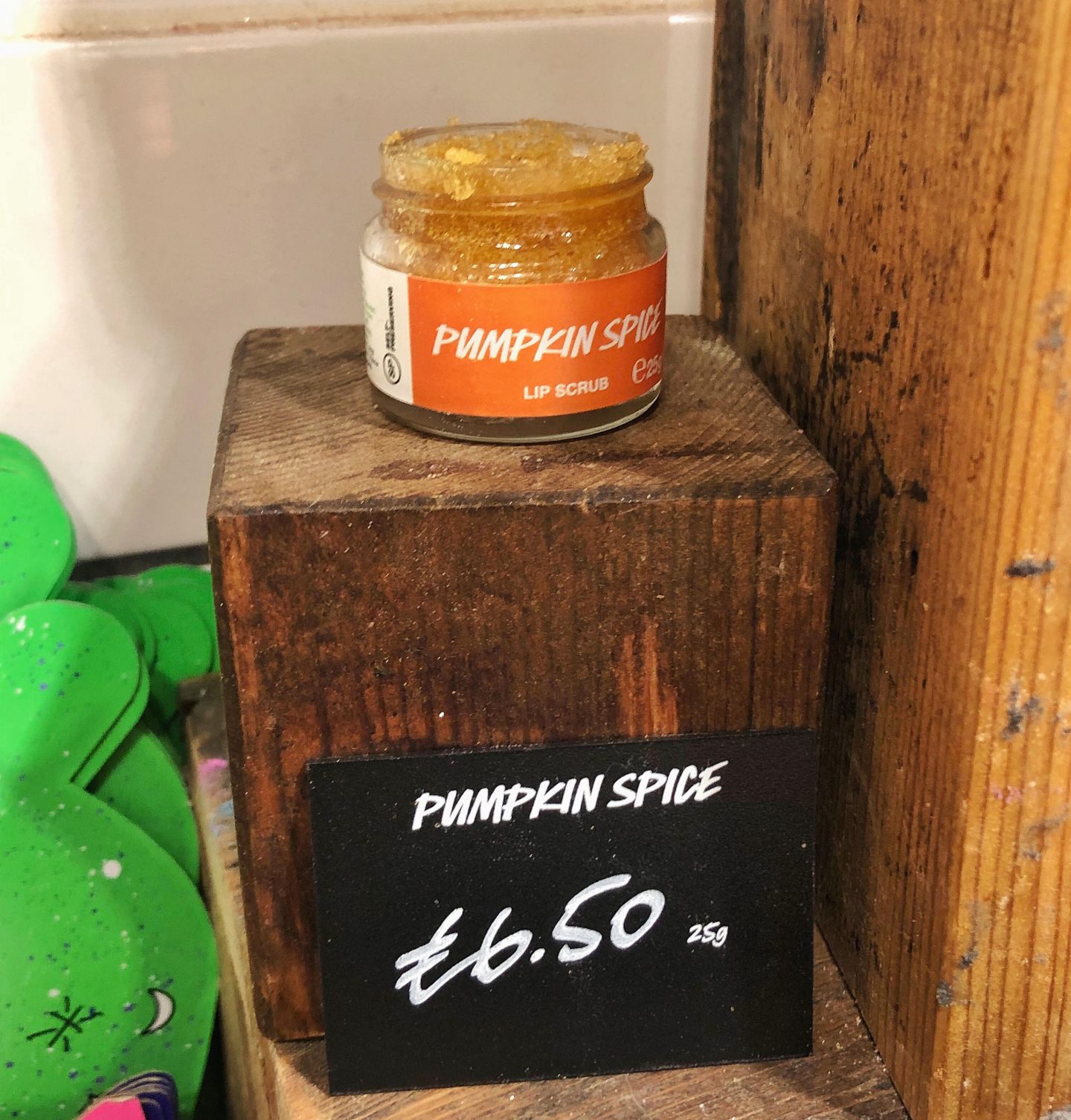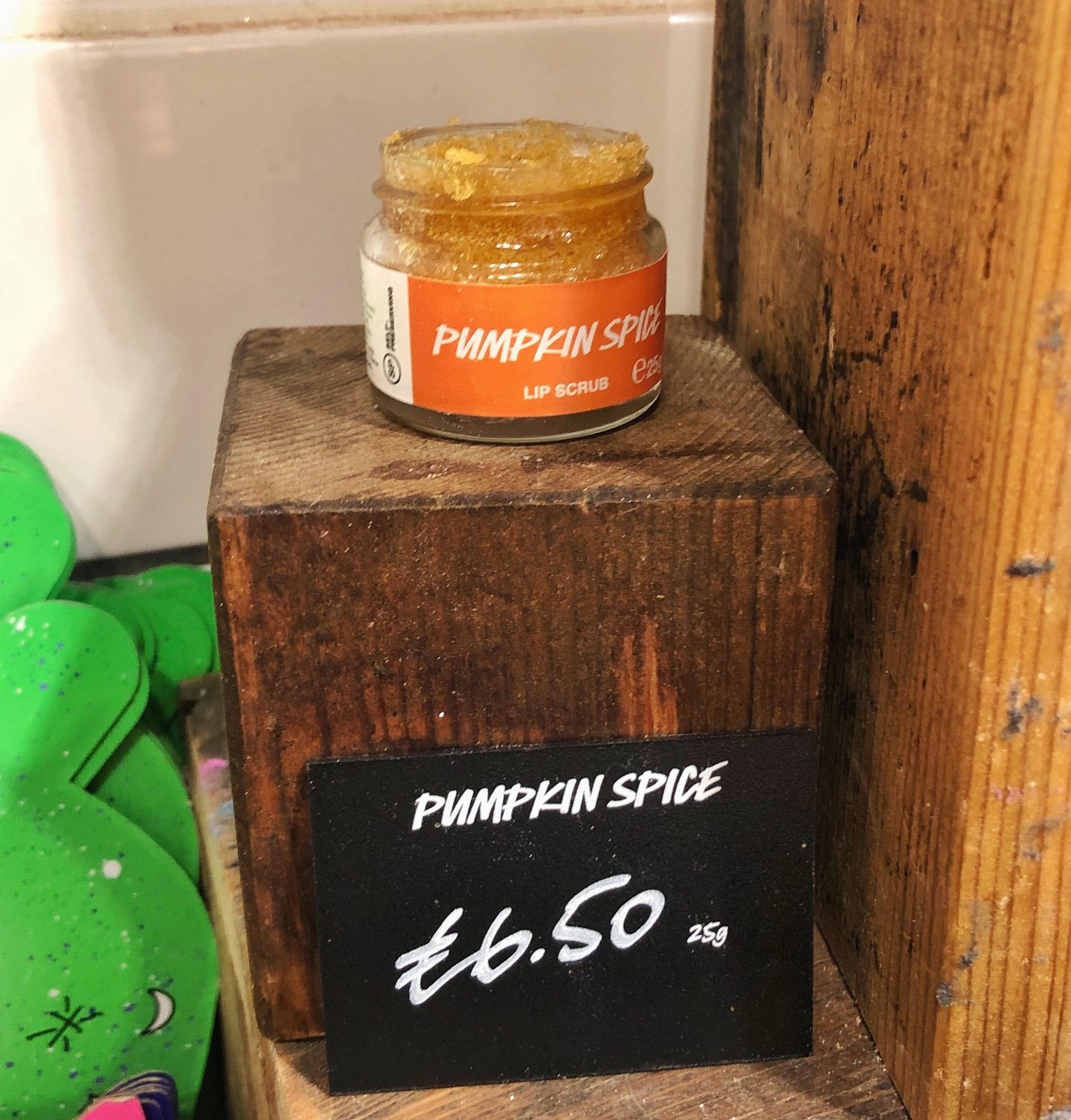 Pumpkin Spice lip scrub | Available for £6.50
Break out the knitted jumpers – autumn has arrived. Put down the latte and reach for this indulgent scrub, packed with sweet and spicy flavours that will have your lips feeling hydrated and replenished through the colder months. This is a mixture of clove bud oil, ginger and cinnamon powder which has been blended together with caster sugar to help remove any dry skin you may have. Perfect and protect, Ladies.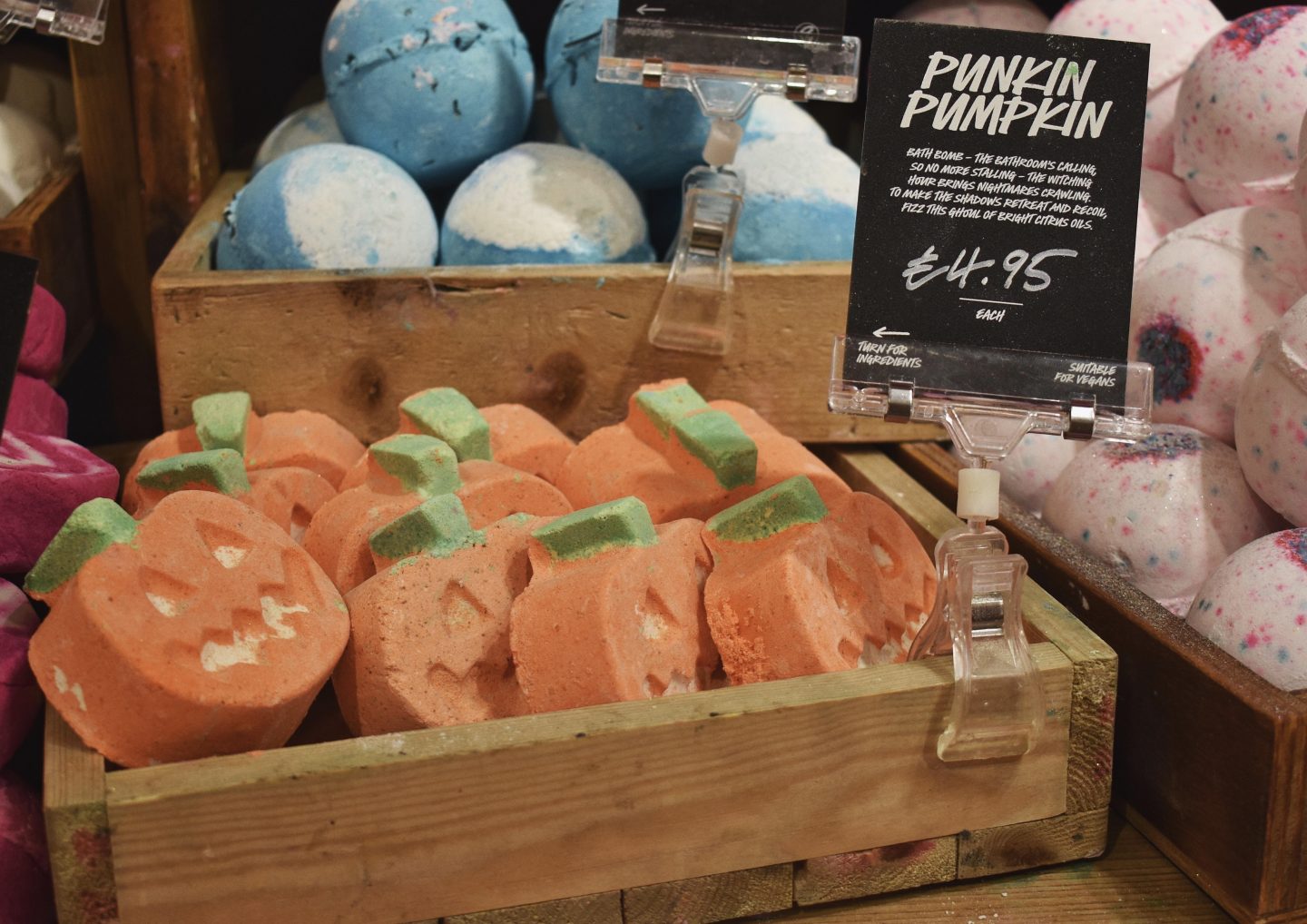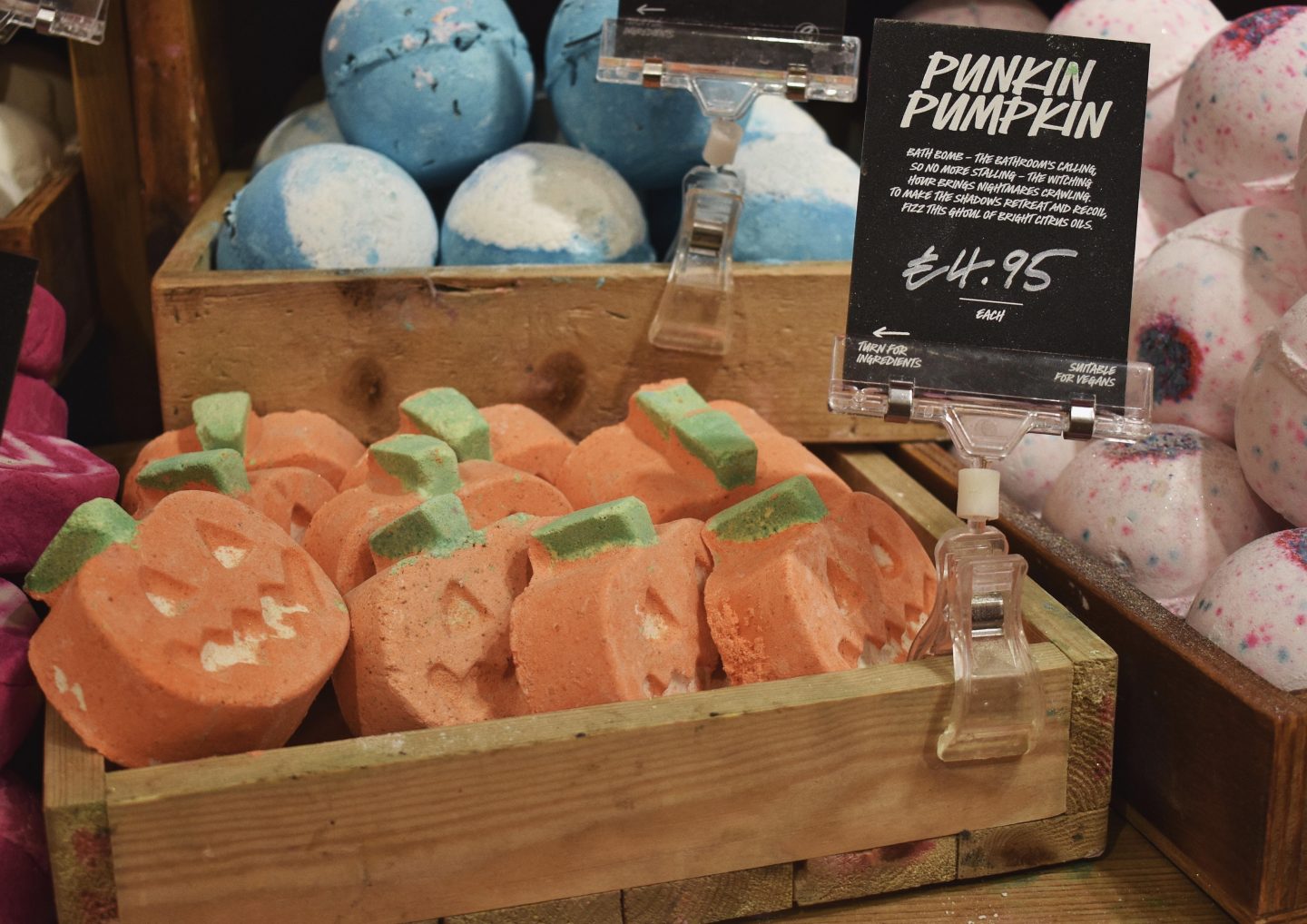 Punkin Pumpkin | Available for £4.95 each
Pop this frightening little guy in the bath for a pumpkin infused evening filled with cinnamon leaf oil, lime oil to brighten and tone your skin, as well as Sicilian red Mandarin oil for some shine. If you are not scared of the dark, turn the light off, light some candles and lie back in the orange infused waters to reveal the glowing eyes and mouth of the pumpkin fizzing away. Try it, if you dare…
To shop the halloween collection at Lush click here
What ghoulish products will you be using? Tweet us @Fashion_North and let us know.