When worn, the woven totes are more than a summer staple and can add a Monaco-inspired detail to your look.
Strawbsession is influenced by the last century's trends, but it also mirrors the zeitgeist of society today's edgy style. The new era of raffia bags in earthy and natural tones allow designers to express their innovative ideas and to create multiple styles of bags, adding leather elements, wood details, fringe and beautiful embroidery.
Valentino has gone beyond the classic straw basket and has come up with a more elegant version, one with ruffle edges and the metallic V logo on the front. Small raffia crossbody bags with black leather details were a statement piece at Prada and Fendi shows.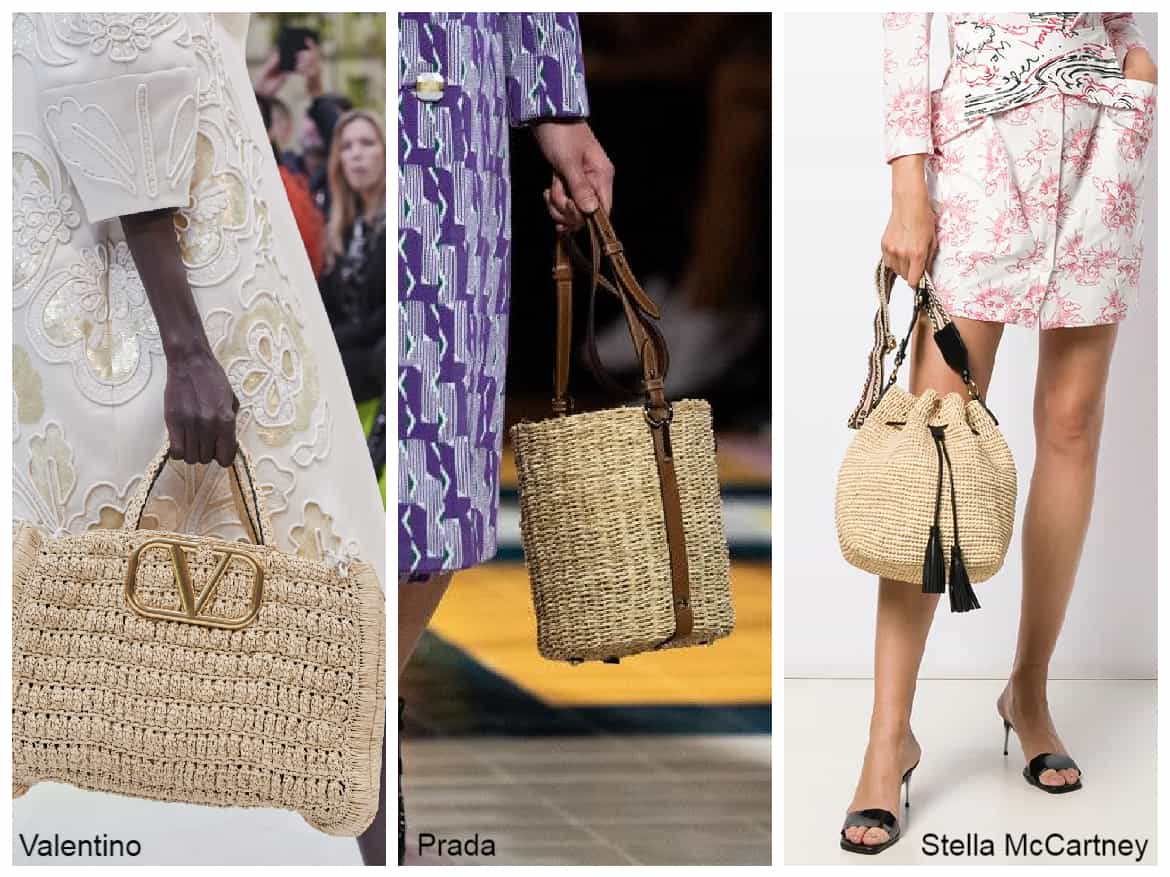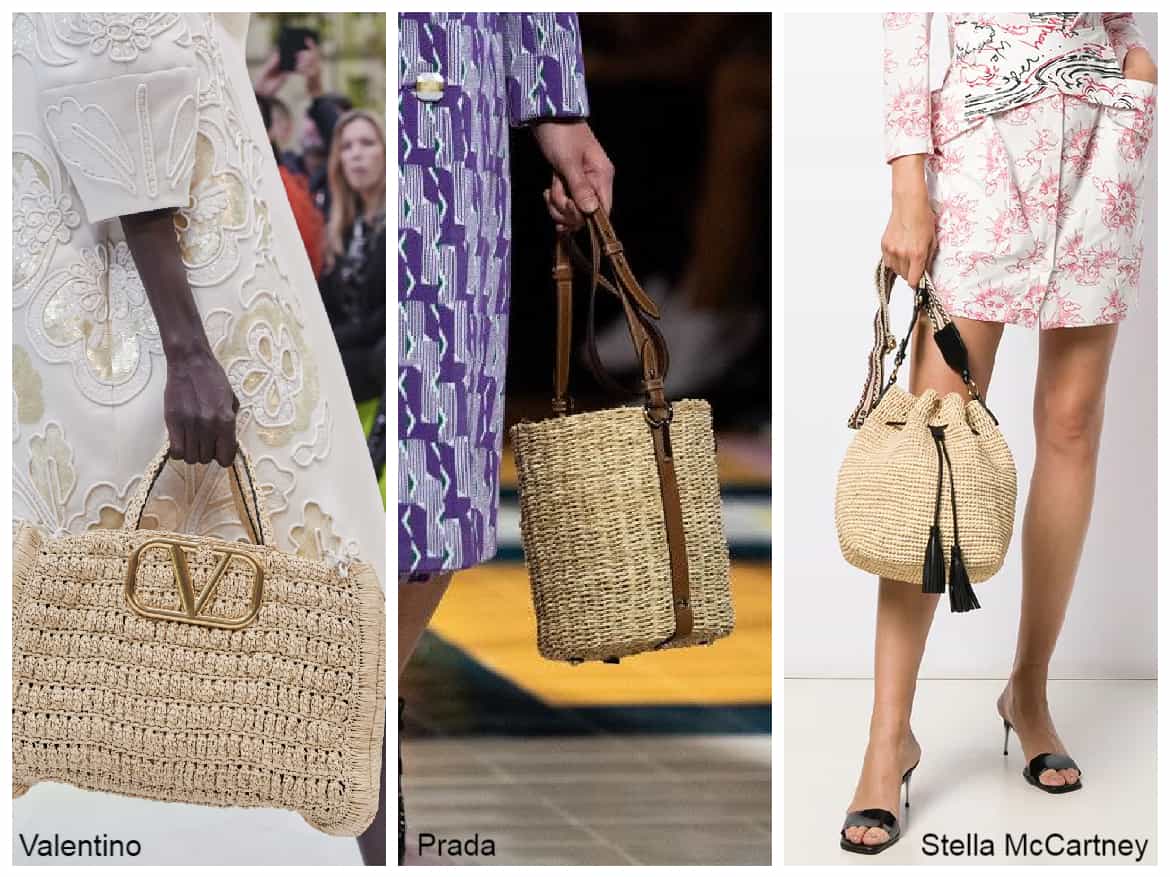 A great thing about these chic bags is their wide range of sizes. While, Prada came up with tiny bags, Oscar de la Renta and Gucci created massive straw bags and brands, such as Stella McCartney, designed unique and practical straw rucksacks, perfect for casual daily outfits.
The phenomenon doesn't stop here and has extended beyond the catwalk. People on Instagram fell in love with Kylie Jenner's new bag after she chose to accessorize her sexy white dress with a beautiful Jacquemus raffia straw bag with fringed edges and white leather handles.
Celebrities prove that strawbsession is an extremely versatile trend that can be adopted no matter what your style. Whether you wear it for a special event or pair it with jeans and sport shoes, a straw bag adds a feminine and sophisticated note to your look.
The Next In Fashion presenter, Alexa Chung, also wore a straw tote bag inspired by Jane Birkin's 70s style, along with high-waist jeans and a chunky black leather coat.
Tanya Burr, English YouTuber and influencer, shared with her fans a new high street straw bag from Mango, paired with a gold top and some flowery trousers. Also, TopShop has an affordable massive straw bag for only £22.
It seems that 2020 is the year when the fashion industry should go one step ahead and embrace the idea of sustainability. The anti-leather protests at the London Fashion Week showed that people have become more interested in eco-friendly and ethical fashion and the straw bags are an amazing alternative to the classic leather ones.
Starting with the straw baskets worn in the 20th century, this concept is far from being new. In the 1940s, materials were limited and wartime rations were making it difficult for the fashion industry to survive. The film and fashion legend Audrey Hepburn, known for her role in Breakfast at Tiffany's, wore her fruit basket as a hand bag on a summer day in 1954.
Also, Gucci came up with a brand-new bamboo bag which became a fashion-must throughout the 50s and 60s. The bag gained popularity among movie stars such as Ingrid Bergman and Elizabeth Taylor and it was later worn by Lady Diana in the 1980s in one of her public appearances.
Probably the best thing about strawbsession is that it is worth investing in as it's not an easy-come-easy-go trend. The straw bag is expected to become a timeless piece that every woman, regardless of age or overall style, should own.
Have you added it on your list of must have items?