This Spring, Lush have released a brand new Easter range with some egg-cellent new products and some returning favourites including the golden egg and the lucky carrot bubble bar.
The store dropped its limited edition collection ahead of the holiday to give you plenty of time to hunt for your Easter pamper essentials.
Magic Rabbit | Available for £4.95 each
Looking for a show-stopping bath? This little hat transforms your water into a fruity, deep array of purples while your white rabbit fizzes into bright colours and popping candy. Filled with davana, lemon myrtle and tonka, this provides smoother skin with uplifting notes of citrus to pick up your mood by bringing cheer and joy.
Available here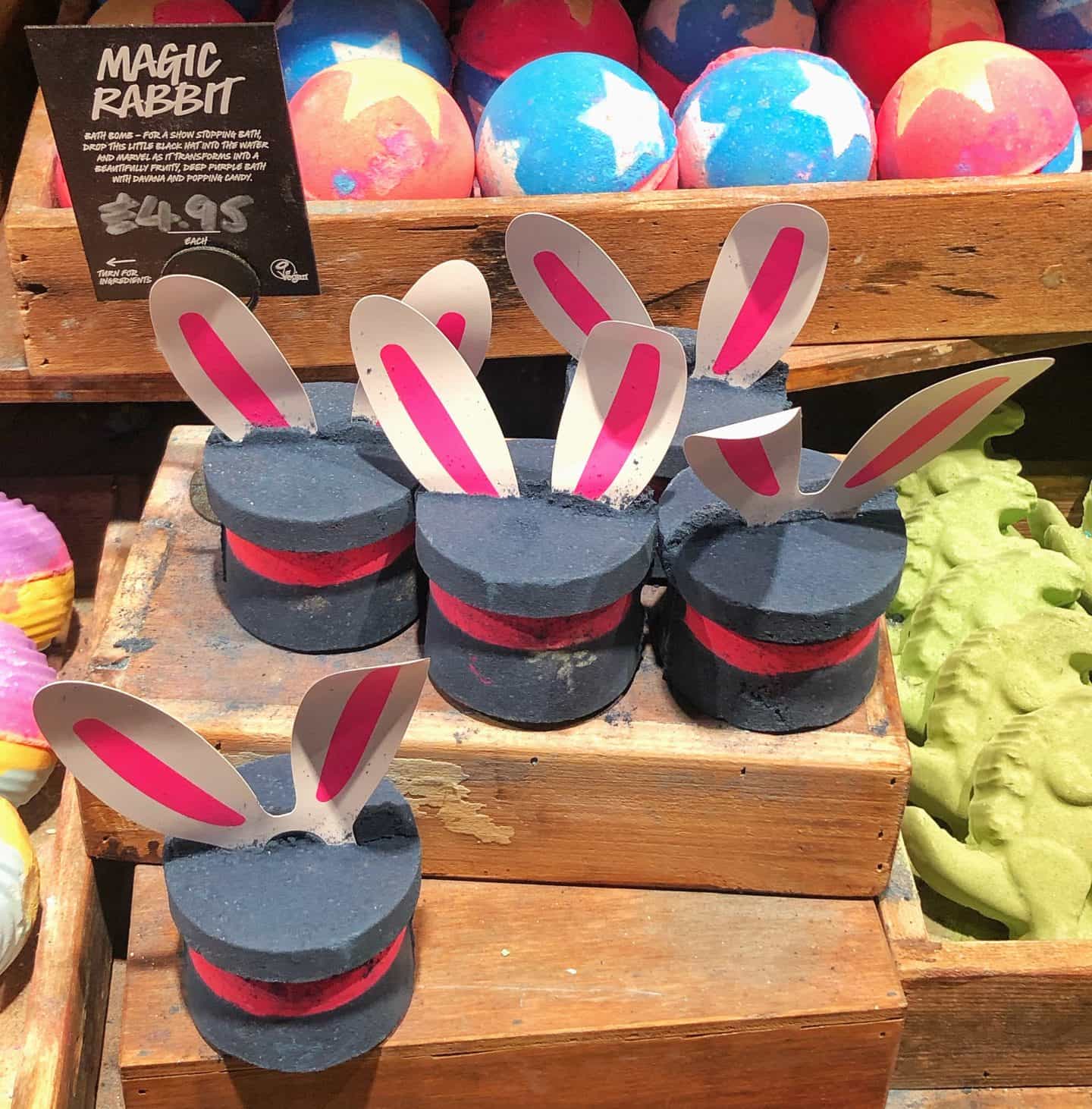 Golden Egg | Available for £5.95 each
Shimmering and indulgent, this beauty is coated in Fair Trade organic cocoa butter which melts to soften the water and moisturise the skin. Transforming you into a golden goddess, the golden egg will give you a refreshing glow with sweet wild orange and bergamot oil for a super soak that exudes luxury glittering golden lustre. If you are not the biggest fan of chocolate eggs then this would be the perfect replacement.
Available here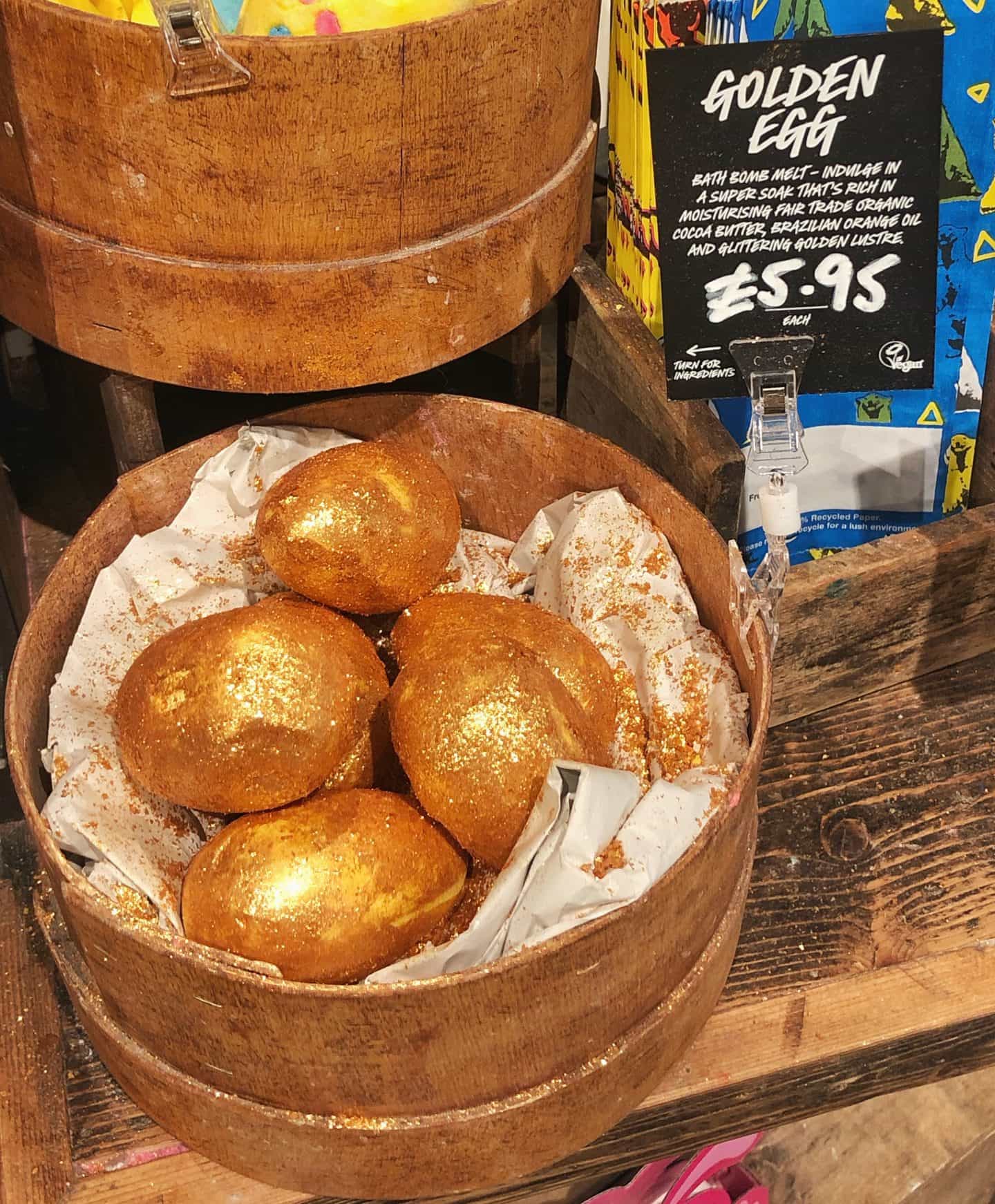 Cream EggBubbleroon | Available for £4.95 each
Similar to the golden egg – minus the huge amounts of glitter – this cracking little product is packed full of spearmint and cocoa butter which is why when you smell it you may get a hint of toothpaste. This uplifting mint chocolate bubbleroon is packed with creamy butter that softens your skin leaving you feeling fresh and smelling sweet. Simply twist and crumble under running water to create lots of fresh bubbles.
Available here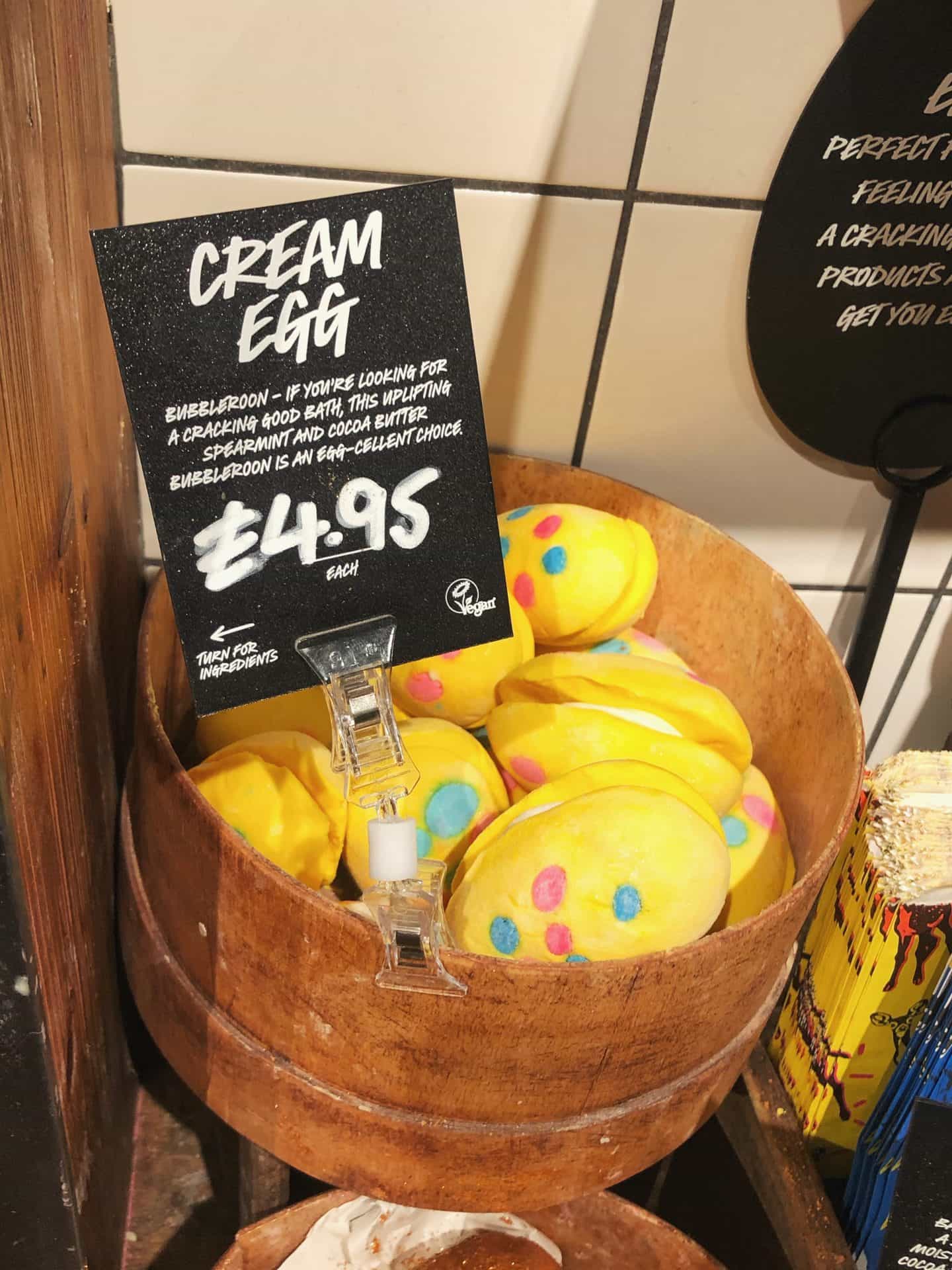 Lucky Carrot bubble bar | Available for £4.95
If you have been a fan of Lush products for some time you will know that this product used to come as a bunch of four carrots but Lush have decided to switch it up. It might not help you see in the dark, but this zingy blend of lemon and tangerine might make you see things a little bit brighter. Luckily for you, this product contains lots of cheerful citrus bubbles when you crumble it into the bath leaving you with vibrant orange water.
Available here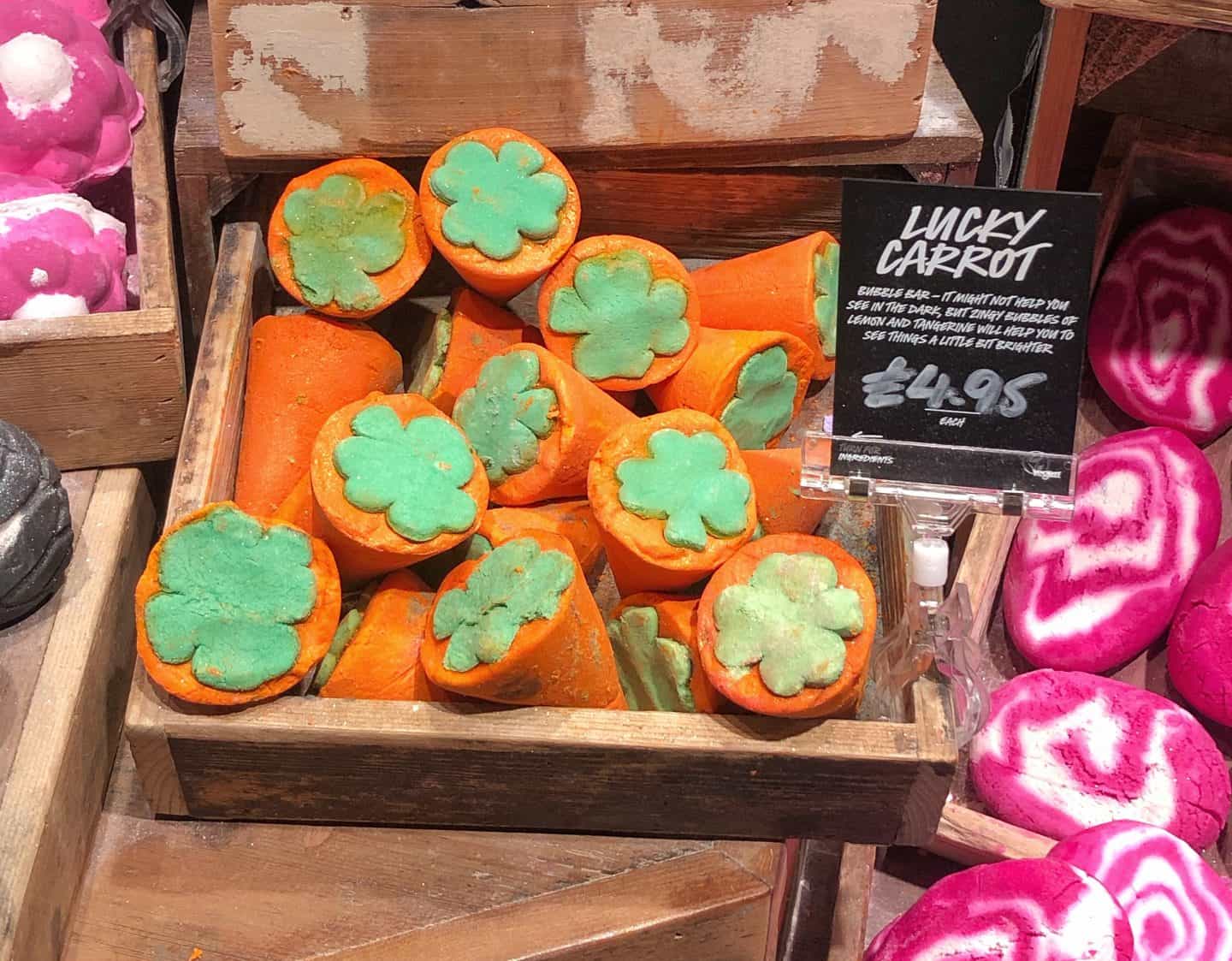 Sunnyside Up Shower Jelly | Available for £5
It's no yolk that at Fashion North we love a pamper night and this cheery little egg is packed with soothing coconut infusion, enzymic pineapple and softening carrageenan extract – a recipe for truly sumptuous skin. Lather onto wet skin to create a foam of fresh pineapple infusion which is great for stimulating the skin and giving it a revitalised glow.
Available here


Dinosaur Bombshell Egg | Available for £8.95
This Easter treat is a T-rrific choice! This bathroom comes in halves therefore you have can have multiple uses of this sherbet-scented soak. Inside you'll find your own little dino bubble bar, ready to be crumbled under running water. Packed with almond essential oil giving a comforting sweetness with its warm, cosy fragrance.
Available here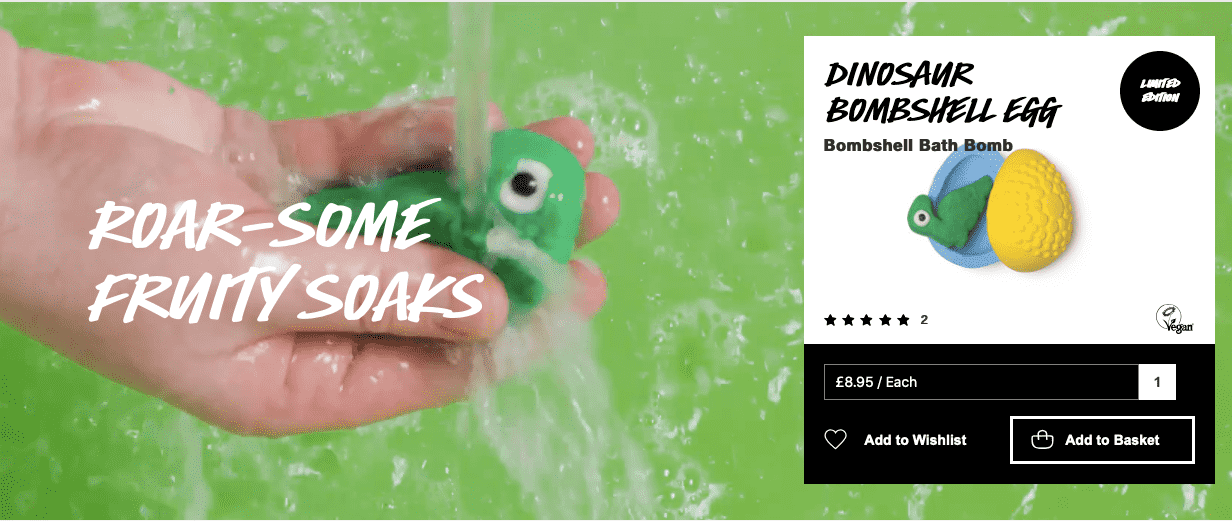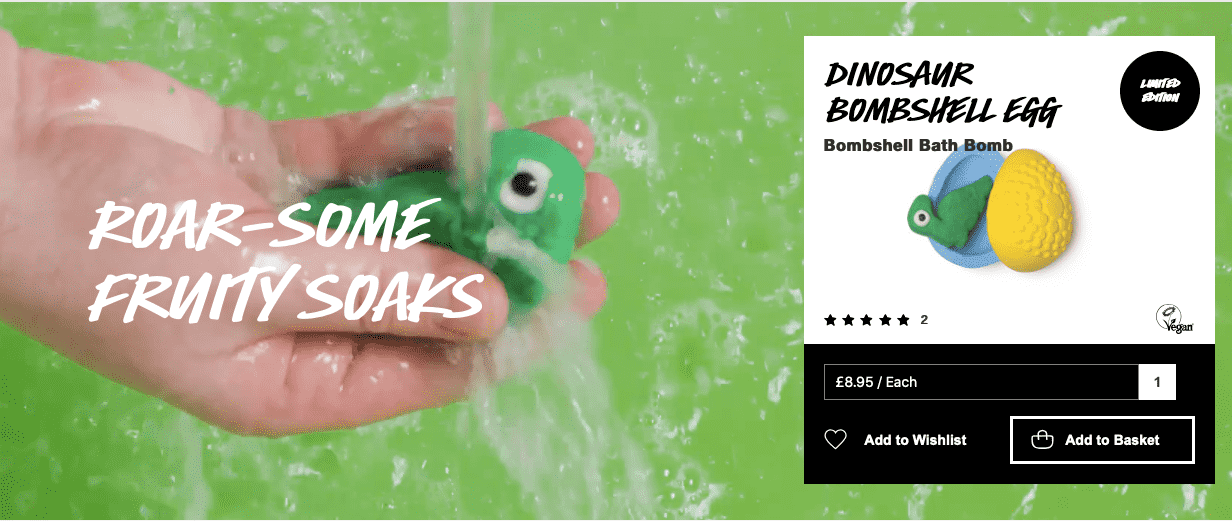 To shop the full Lush collection and Easter gift sets, they are available on their website to purchase now.
What is your go-to Lush product this Easter? Do you have a reoccurring favourite? Tweet us @Fashion_North