Princess Diana is undoubtedly one of the most fashionable royals with her style defining the late 80s and 90s. Her stand-out outfits that rocked the world include her famous revenge LBD, seen by millions and which spawned many copycat versions.  Diana wasn't afraid to experiment with her style, being named the People's Princess, her beauty and style lives on, nearly 25 years after her tragic death.
Ahead of the November 5th release of the new movie Spencer,  starring Twilight's Kristen Stewart as Diana, Fashion North have rounded up some of the style lessons we can all learn from the people's princess.
1. Colour blocking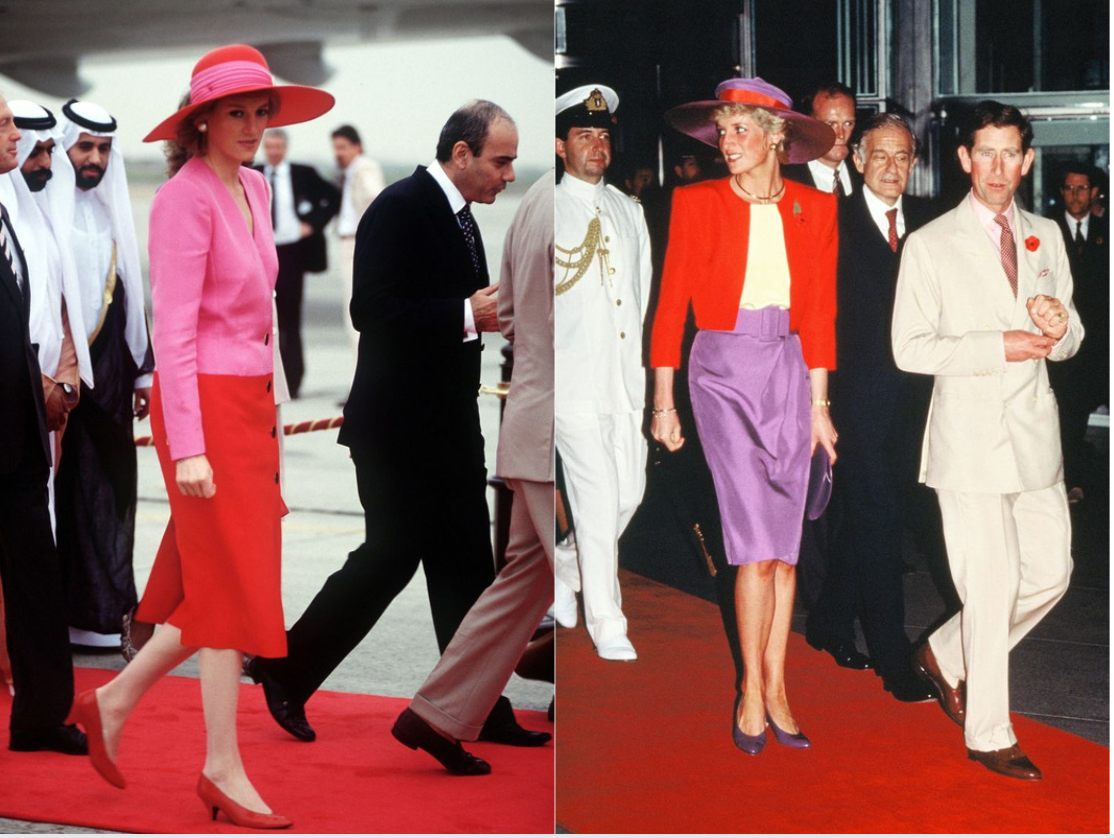 A simple monochrome look wouldn't do for the Princess, her go-to style when travelling was to stand out with a colour block combination. Opting for sophisticated styles in a range of pink, red and purple shades. She wasn't afraid of showcasing her style whilst remaining a classic royal.
How to get the look
2. Off Duty dressing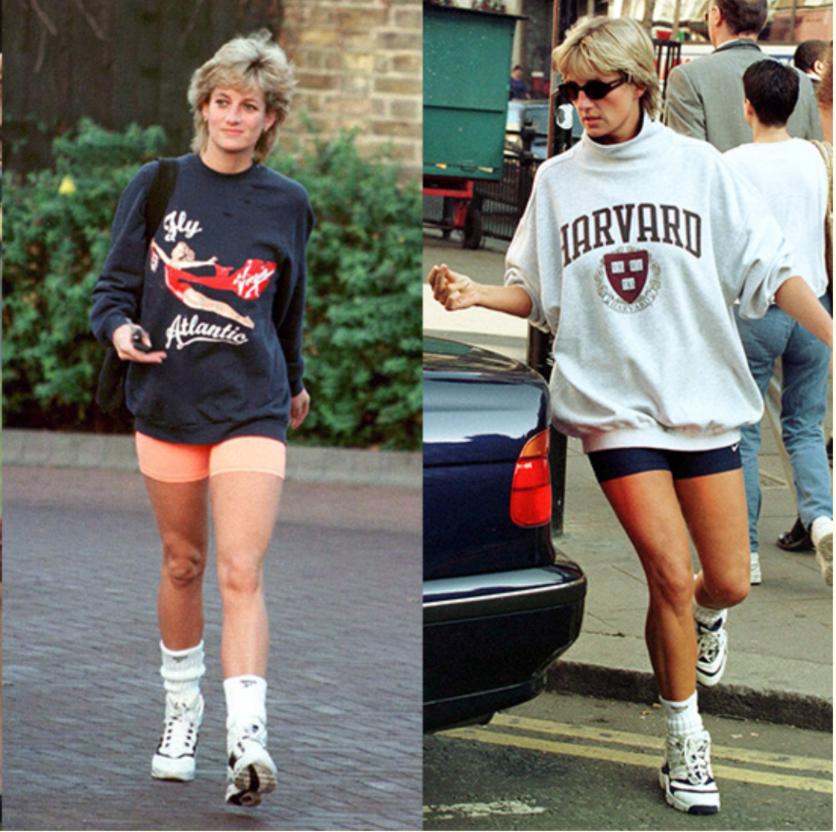 Virgin Atlantic sweatshirt with pink biker shorts in 1995 and a Harvard sweatshirt with black biker shorts while out for a run in 1994. 
Diana was a perfect example of somebody who would pull off all styles, whether walking the red carpet of a Bond premiere in an Emanuel gown or simply leaving a workout in biker shorts and an oversized sweatshirt. The 'Princess off duty look' now known as the 'model off duty' has stood the test of time as being one of the biggest style takeaways from her, one that we all love today.
How to get the look
Want to recreate this simple look with items you already have at home? Here's how you can do it.
3. The revenge dress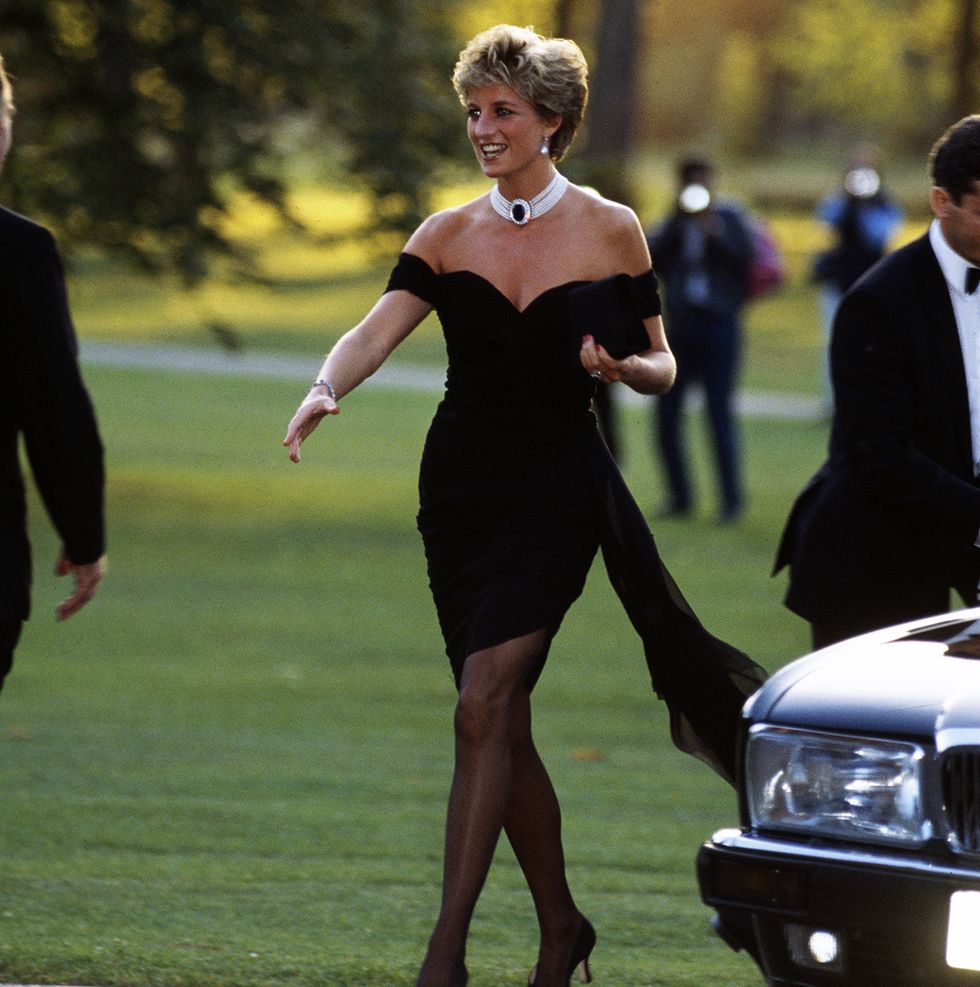 Lady Diana taught us a lot about style but most importantly how to stand out and cause a scene at any event. Most famously in 1994, when she arrived at the Vanity Fair annual fundraising gala and opted for this off-the-shoulder, short and sexy gown by Greek fashion designer Christina Stambolian.  It was coined  'revenge dress' because it not only made front-page news for being extremely shocking for a royal to appear as a sex symbol, but because, on the same night, the news broke that her husband Prince Charles has confessed to being unfaithful to her.
How to get the look
Are you wanting to stand out and cause a fashion scene? Here are some of the best showstopping dress options.
4. Statement sleeves
Diana was a huge fan of an over-the-top sleeve, opting for puff, bell, off-the-shoulder and balloon sleeves. This trend has stood the test of time, with many designers still producing collections filled with extravagant sleeving.
How to get the look
5. Oversized and relaxed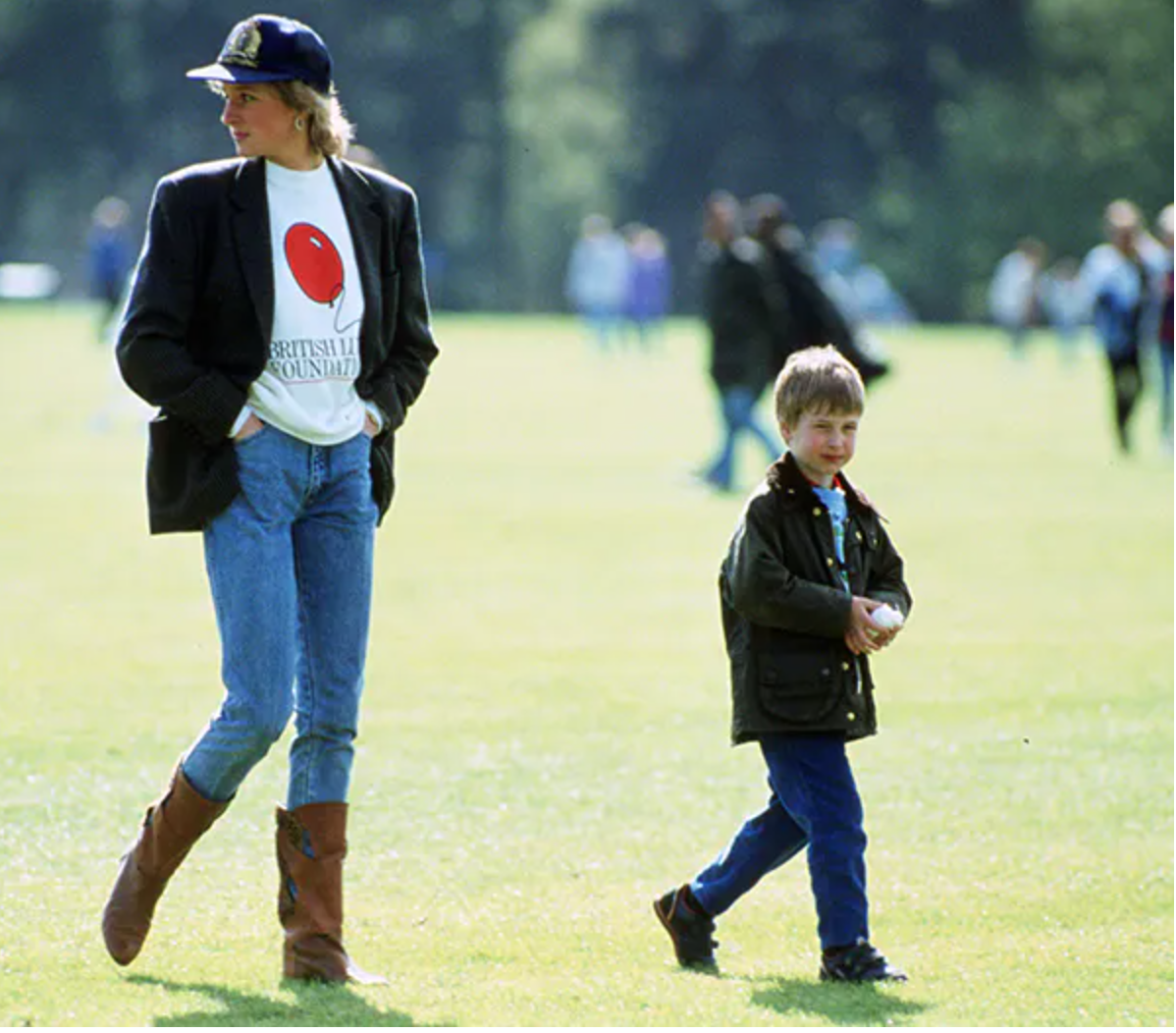 We have Diana to thank for the ever-faithful combo of oversized tees, paired with loose-fitting jeans and blazers, which she first showcased in 1988.
How to get the look