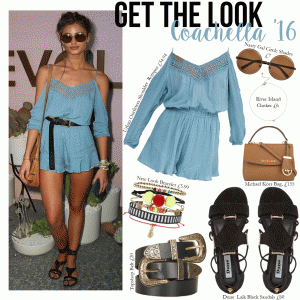 Kicking off the festival period, Coachella A listers set the trends that are sure to be inspiration to most of us this coming Summer.
Even if that doesn't include going to a hip, music and arts festival, in Indio, California, filled with celebs and wannabe style icons, that doesn't mean we can't relish the current trends and adapt them to our Summer style.
After much reviewing and idolising certain celebrity Instagrams, (like Sara Sampaio and Taylor Hill- to name a few!) The 2016 Weekend 1 trends can easily be spotted. To begin with chokers are the new flower crowns. They can be worn like Taylor Hill, delicate and feminine, or you could represent your inner rock star with a black, thick velvet or large, metal choker paired with vintage band tee's. The choice is yours, but whatever you choose, you know you'll look great and definitely be bang on trend.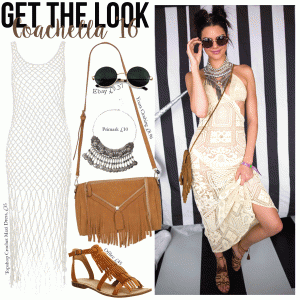 Desert nights in Indio may be chilly, and unlike British festivals, where most camper's will be seen in a pac- a- mac and hoodies, Coachella has be swarmed with embroidered cardigans. Much like Alessandra Ambrosio's, who absolutely rocked her cream crocheted cardi, with distressed denim shorts and a thick brown belt, a plain white tee, choker and brown lace up block heels.
Another MASSIVE fashion trend seen at Coachella is slip dresses. Whether this is paired with a white T-shirt underneath- like Kendall and Kylie Jenner, or worn to show off your silhouette, which has been represented in many festival go-ers street styles, the past weekend.
We've identified a few of weekend 1's festival fashions, and we can't wait to see what this weekend coming has to offer, whether that's celebs introducing new trends we haven't yet seen, or keeping it casual with shorts and T's!
Words by: Layla Cairns