For this shoot, I am wearing head-to-toe River Island. I've decided to go for black and leopard print, a black and gold ring belt to accessorise and black and gold buckle boots.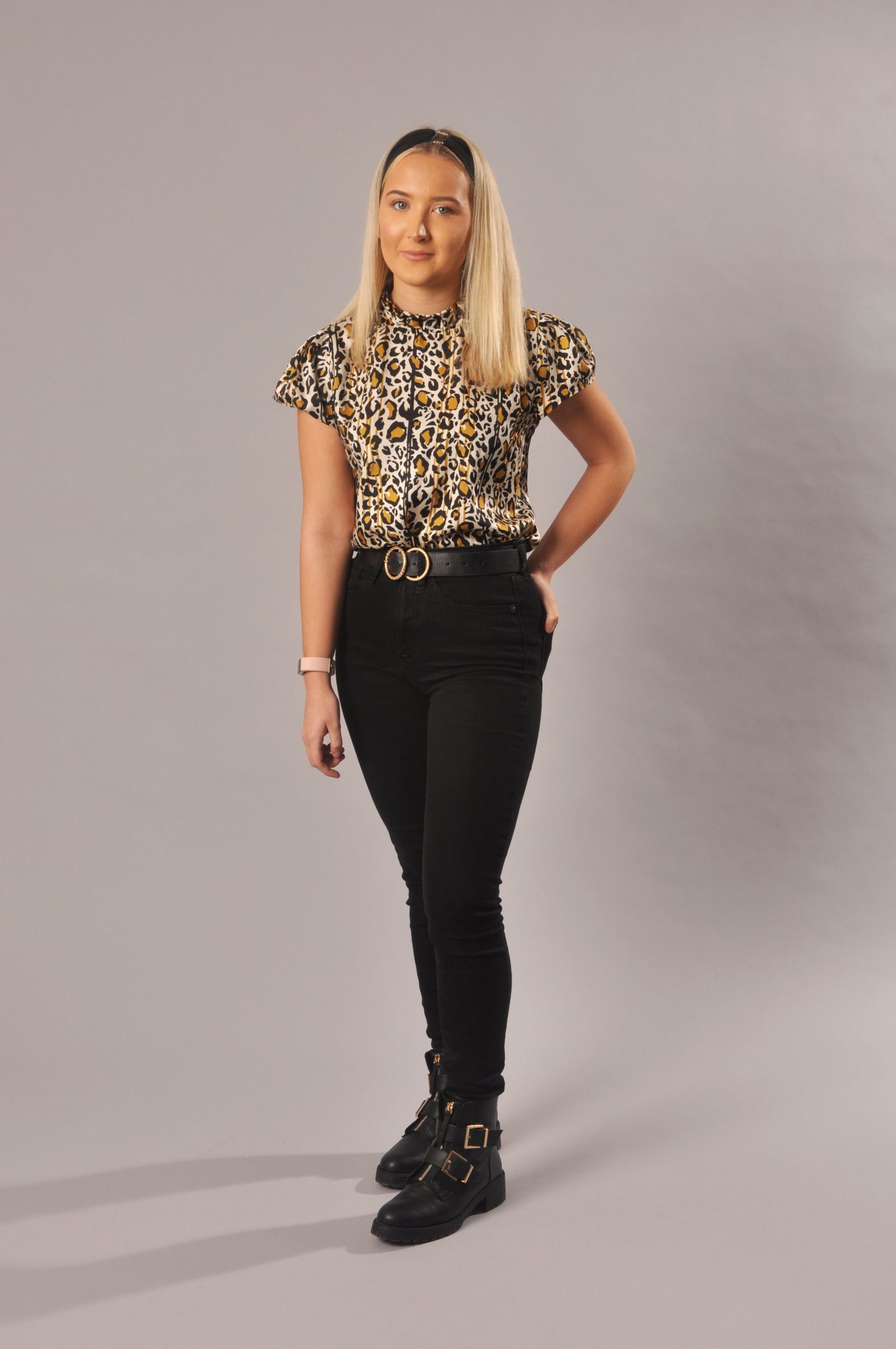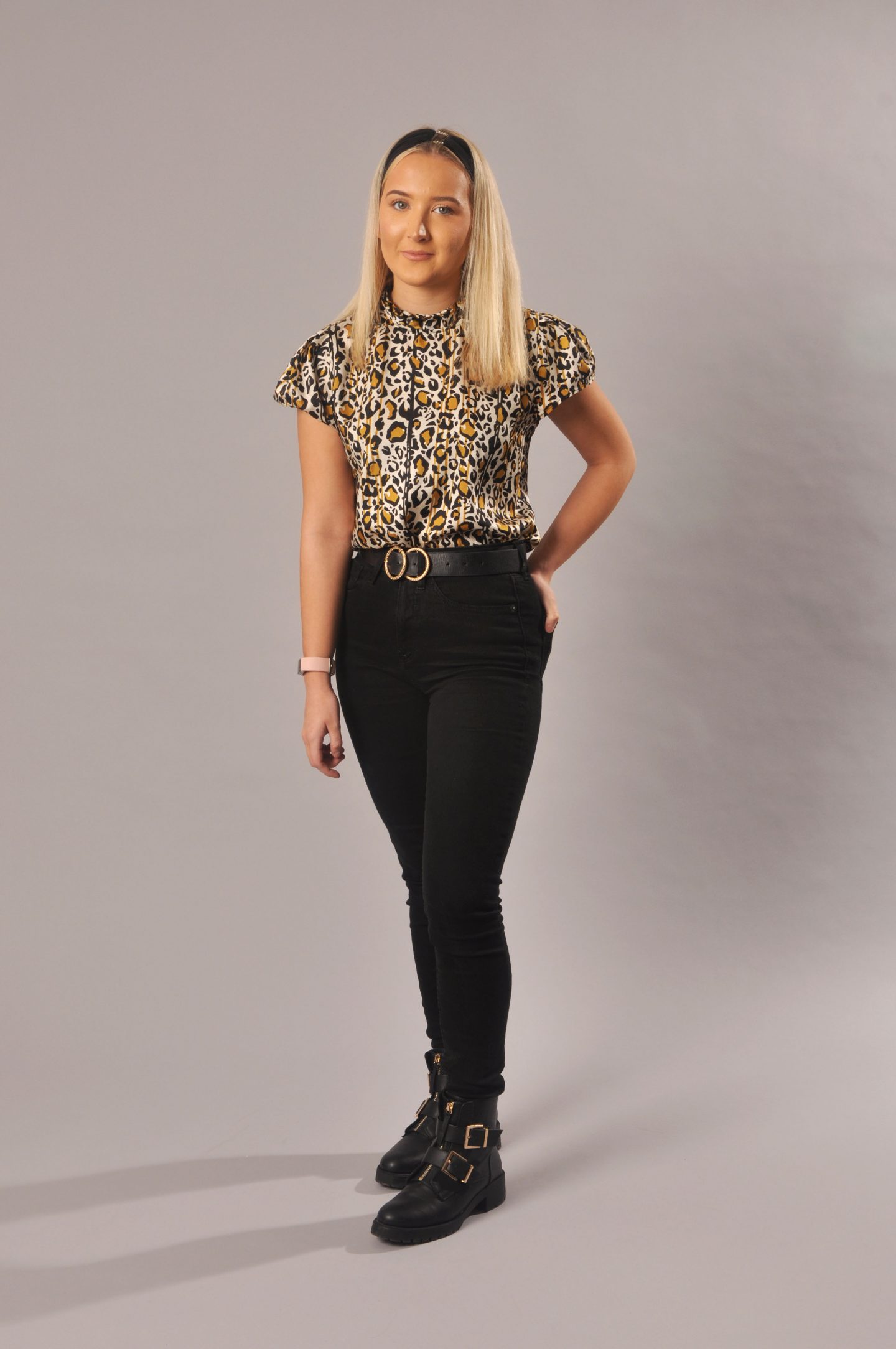 The jeans I'm wearing are the high-rise Harper jeans.  The leopard top I am wearing is no longer available, however similar ones may be around.
The boots I'm wearing are also sold out, but similar ones are available.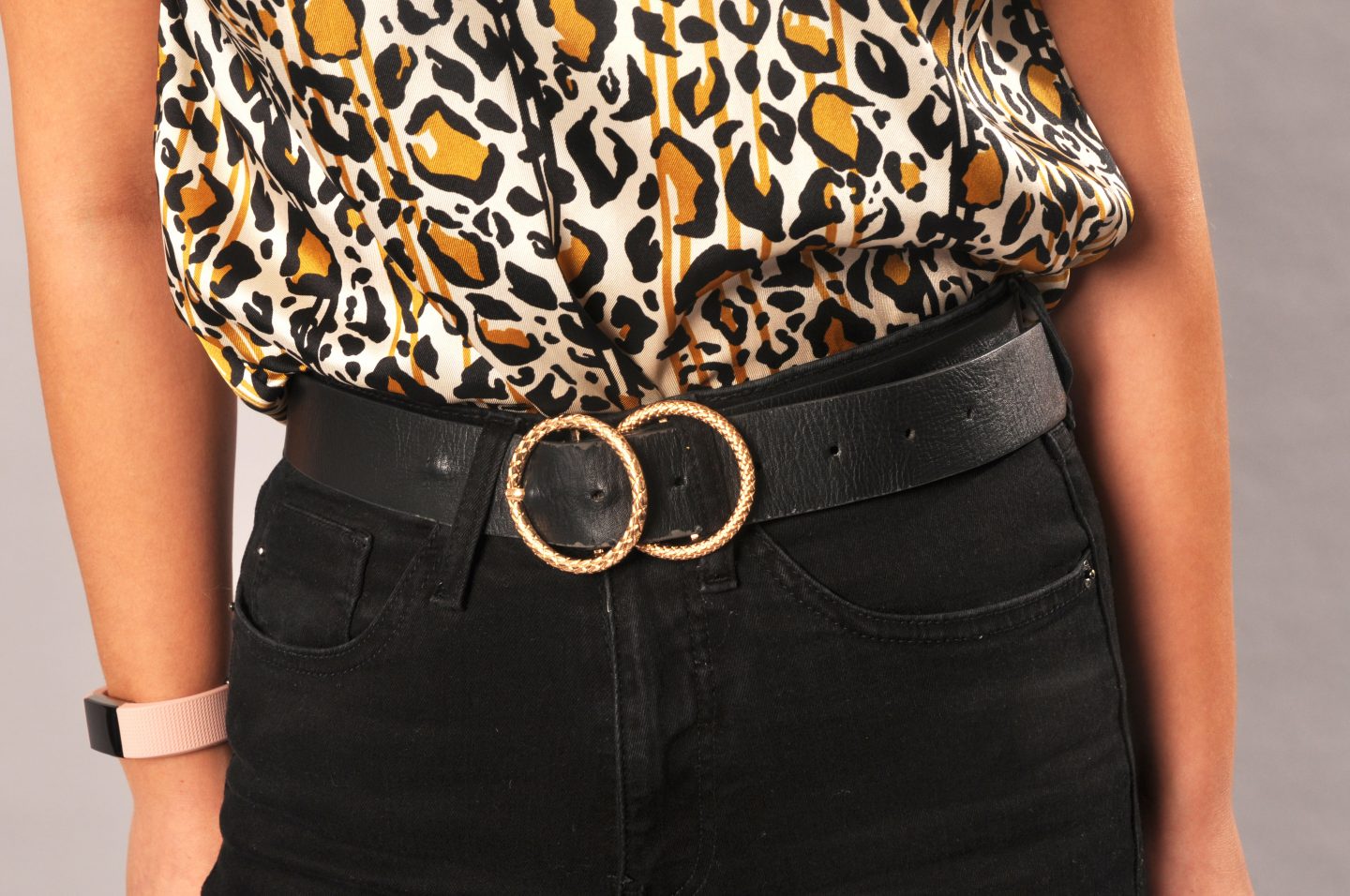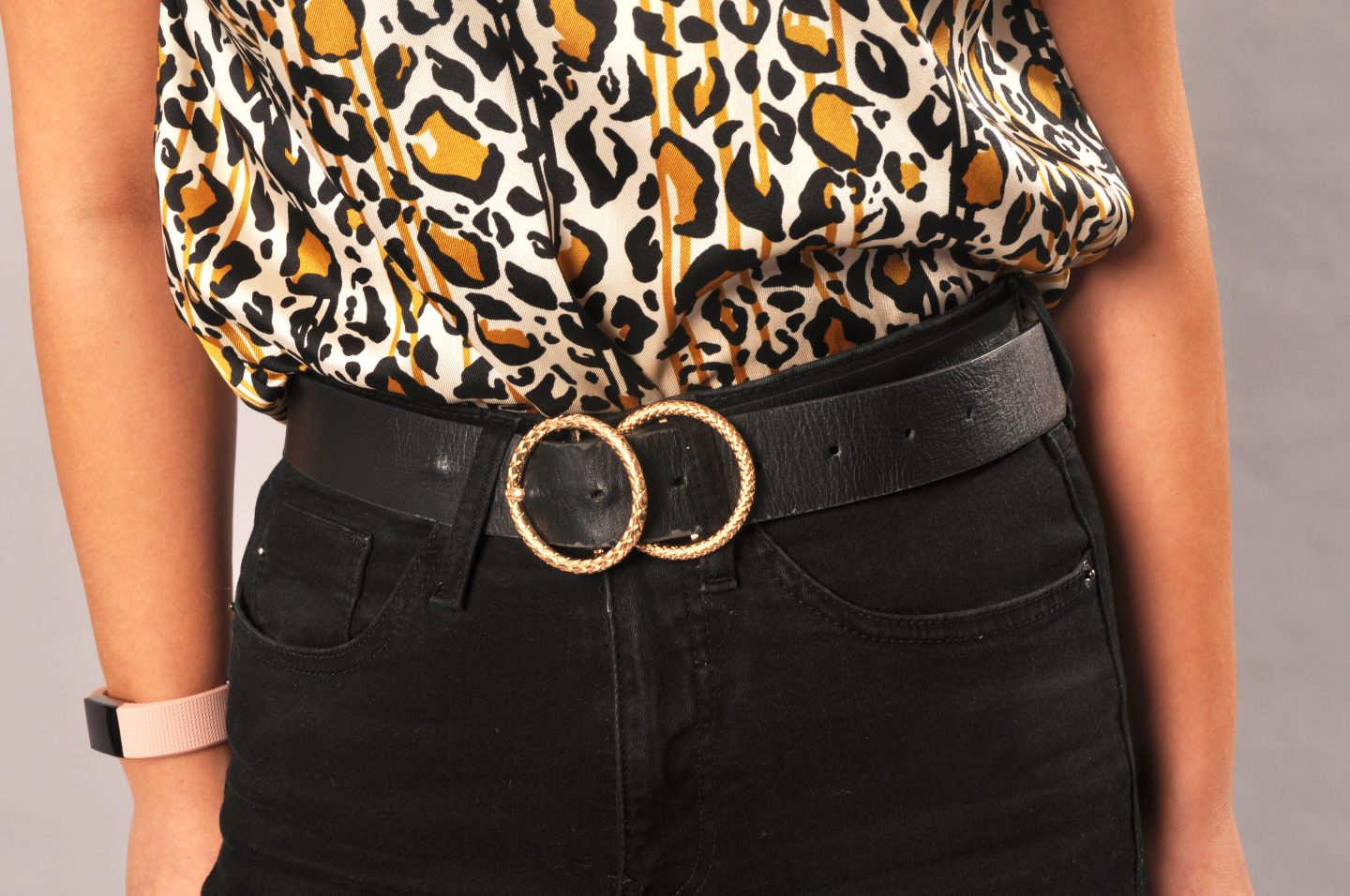 I have accessorised the outfit with a black and gold ring belt, which is still available here, and I am also wearing my FitBit.