With over 10 million YouTube views per month, four million YouTube subscribers, and three million Twitter and Instagram followers, it comes as no surprise that beauty blogger Tanya Burr, set tongues wagging this week by sparking an online debate with her latest fashion choice.
Attending a signing for her new book, 'Tanya's Christmas, Make, Bake and Celebrate,' in London, October 25, the online sensation, 28, stepped out in a multi-coloured £1,405 sequin Ashish dress and black Louis Vuitton ankle boots.
Whilst some praised the ensemble, others were less than impressed with one Daily Mail commenter comparing the look to that of Bertie Bassett.

https://www.instagram.com/p/BarVG8JD1QX/?hl=en&taken-by=tanyaburr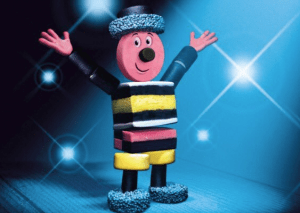 As all-sorts of comments followed, another called for the star to fire her stylist.

However, after uploading pictures to her Instagram account, the reaction to the quirky sequin number was entirely different with fans praising the Youtuber for sporting such a brave choice.

With some even labelling Tanya as a fashion icon.

Whether you love it or hate it, one thing we can all agree on is that we are completely obsessed with the items on her bathroom shelves #goals.
https://www.instagram.com/p/BaqotPijtpl/?hl=en&taken-by=tanyaburr
Are you a fan of Tanya's dress? Let us know your thoughts by tweeting us @Fashion_North!