Way back in October 2013, the fashion journalism students at the University of Sunderland launched their very own website, Fashion North, to hone their writing and multimedia skills and to showcase their work in the real world.
It all started with a glamorous launch party, with a catwalk show, live music and, of course, a few glasses of bubbles.
More than 3,500 stories later, Fashion North has helped scores of students on the course land placements and jobs at the likes of Elle, Glamour, Burberry, Victoria Beckham, Gymshark, You magazine at the Mail on Sunday, Sunday Times Style magazine and Harper's Bazaar.
Every week, our students get together for an editorial conference to brainstorm ideas to bring you the best runway reports, streetstyle, beauty journalism and informative stories.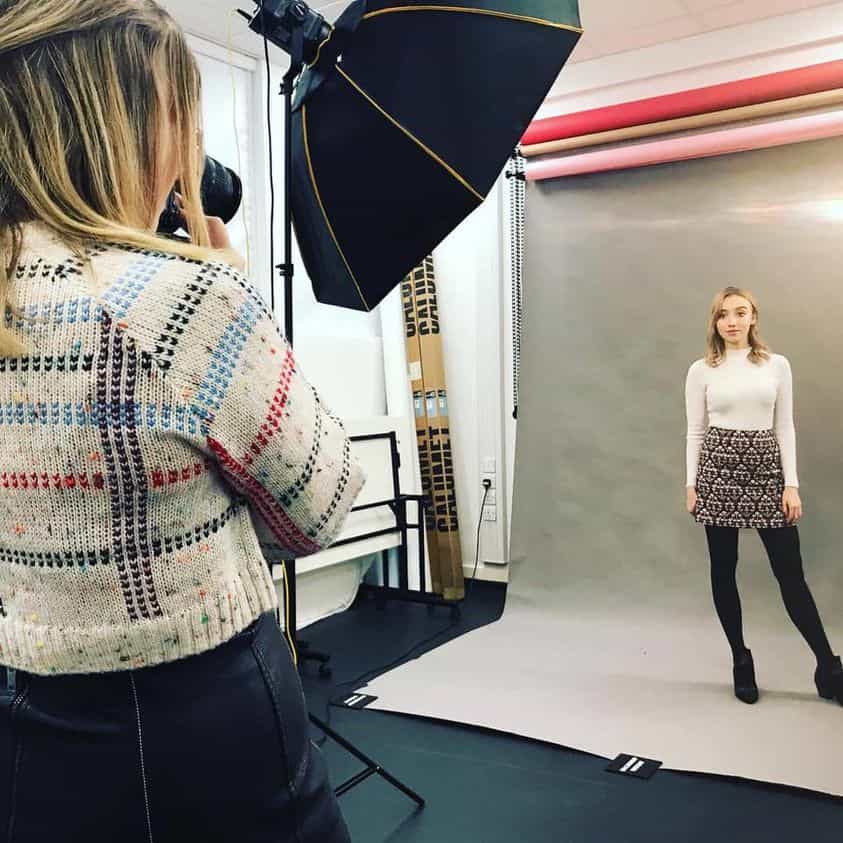 We have collaborated with The Bridges shopping centre in Sunderland to produce their winter 2019/20 lookbook, been on trips to visit exhibitions, and even produced our very own merch!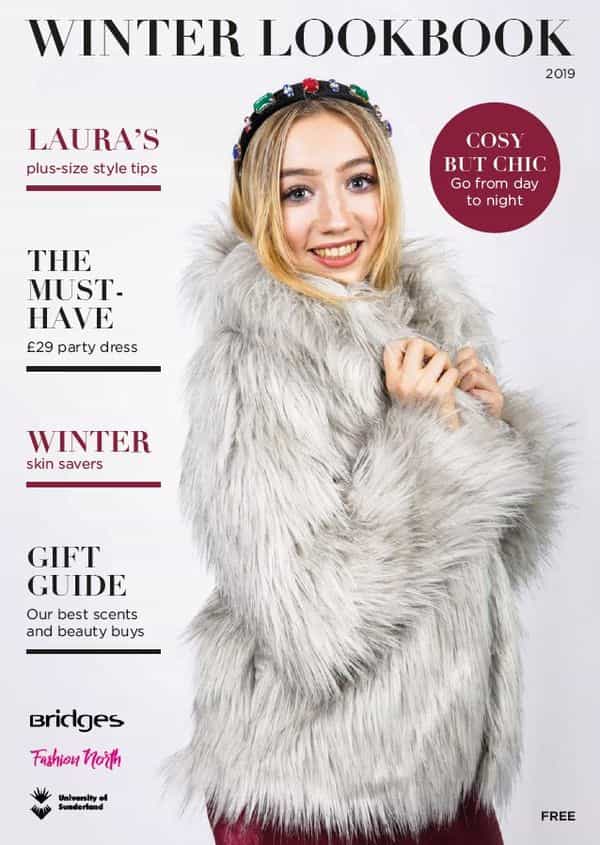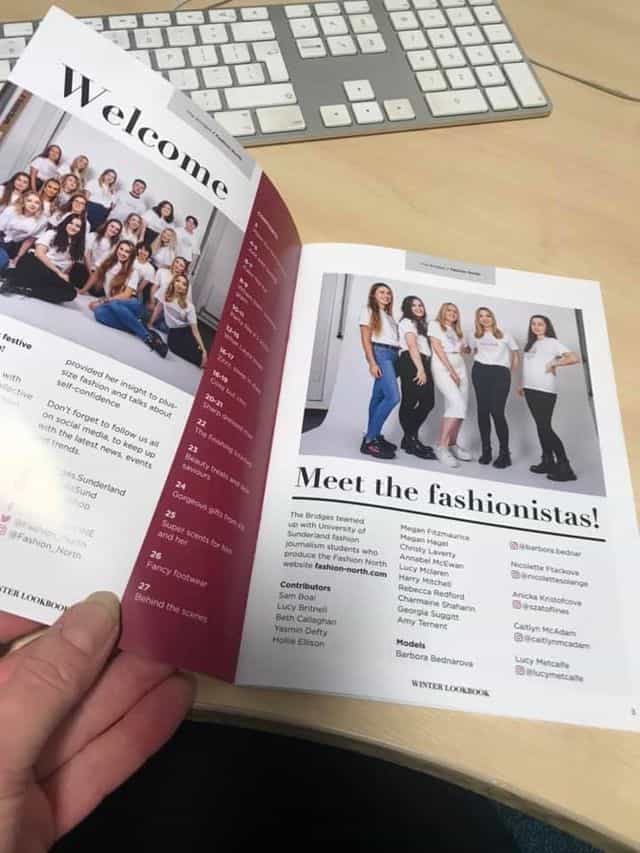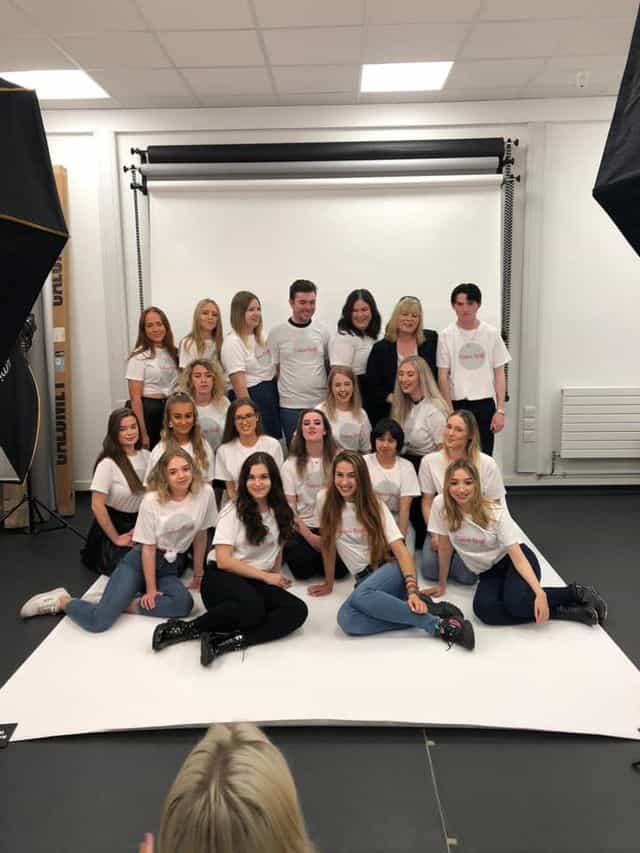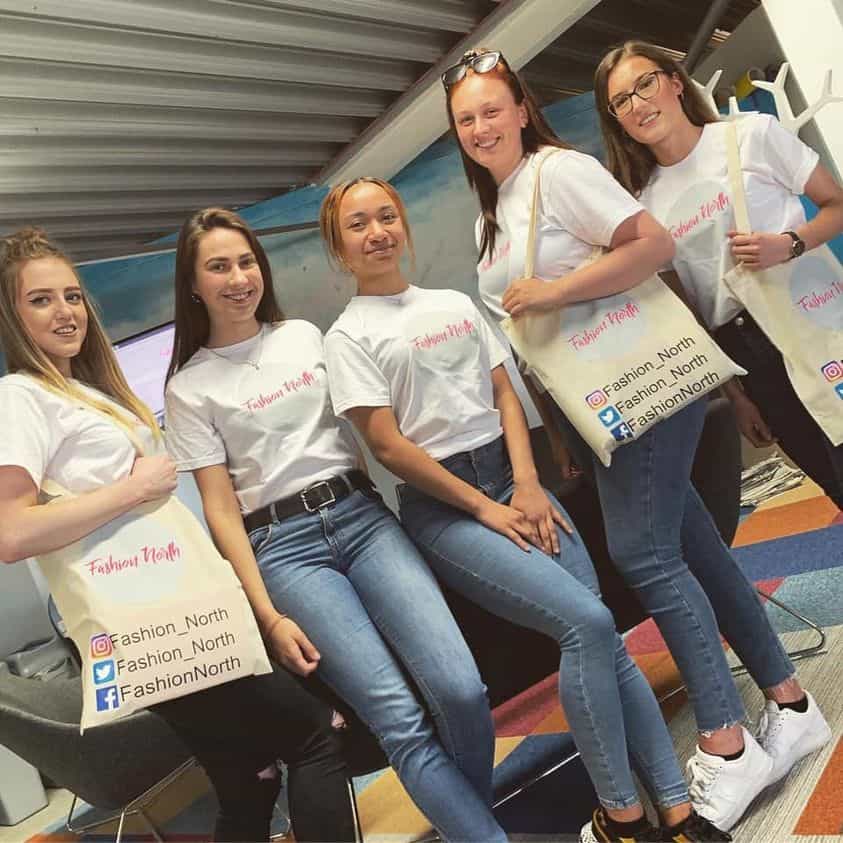 And over the years, we've added Twitter, Facebook, Instagram, Snapchat and Tiktok so our readers can enjoy their work on different social media platforms.
To celebrate our seventh birthday, some current and past students give their thanks…
Caitlyn McAdam, current editor
Thanks Fashion North, you have helped me believe in my own writing by seeing my work published. You have not only helped me excel in my confidence and broaden my skills further but you have given me some of the best opportunities along the way. Memories like those I can look back on forever with a team of talented and creative individuals.
Brittany Heeley
Thanks Fashion North for giving me the opportunity to build a portfolio online of published work.
Victoria Higham, launch editor
Great memories… beg, borrowing and stealing anyone and anything we could for the launch night!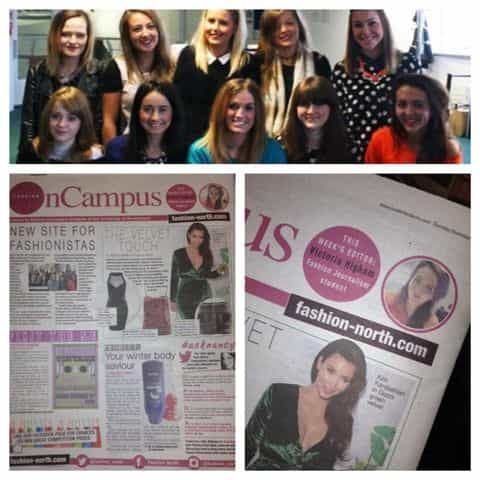 Holly Allton
Thanks Fashion North for allowing me gain confidence, experience and knowledge of writing about the fashion industry. Oh and the opportunity to meet other students/grads!
Sam Boal, former editor
Thanks Fashion North for giving me confidence in my own writing. I'd be a different person without it, as I never would have stepped out of my own comfort zone and gained the drive to pursue a career in journalism.
Mike Cross, former editor
Fashion North allowed me to hone my skills, grow in confidence and go on to have some great opportunities and jobs in both regional magazines, which saw me interview celebs like Alesha Dixon, and international magazines, of which I'm now the Editor of the UK's number one papercraft magazine – Papercraft Essentials, and Deputy of the world's number one papercraft magazine – Simply Cards & Papercraft.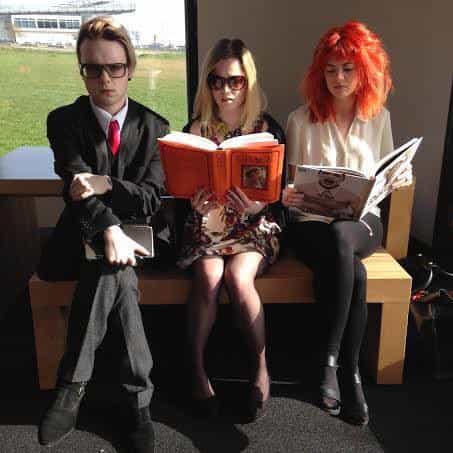 Megan Fitzmaurice
Thank you Fashion North for letting me see my work on a real website for people to read and giving me confidence in my own ideas.
Faye Dixon
Thank you Fashion North for giving me the confidence I needed to think individually and creatively. From a fashion memoir about a real leather jacket to numerous fashion features on the importance of sustainability – that best proves how far my stories came. Thank you for making me realise the importance of local news and giving me the skills I needed to be a live journalist for local news. Thank you for helping me explore my skills in lifestyle journalism to help me become the confident journalist I am now for Living North.
Jen Tomlin
Thank you to the MediaHub for giving me the opportunity to manage the launch of the likes of Fashion North as my first paid role in journalism. The experience of managing and coordinating student contributions on an online platform allowed me to really put to use the skills gained in my MA. This opened the door for me to progress onto working as a journalist for North News press agency, before going to the dark side of PR where I am now a brand comms manager at Greggs
Can't forget that launch night and covering London Fashion Week on the big screen. Lovely to see so many faces doing so well off the back of such a successful project X
Megan Fife
Thanks Fashion North for helping me create and maintain a bottomless well of story, feature, and content ideas that I never let run dry in my brain! It gave me skills to spot a hook or lead in all walks of everyday life – a skill you need no matter which branch of media you end up in. Can I come back for a newsday please? Just one?
Emily Parker
Thanks Fashion North for giving me the space to grow my copywriting skills and learn how to write with brevity and clarity for a target audience- I use that every day in my role as a social media manager! 🥰
Rebecca Wayman
Thanks Fashion North for boosting my confidence in my writing skills and for allowing me to build a portfolio of digital content (memoirs, features, interviews, photo shoots) that I can show to employers ❤️
Carole Watson, course leader
We launched Fashion North to allow students to practise all the skills they learn during their degree and as a place for them to showcase their journalism to future employers. The site has been highly praised by lots of academics and external consultants, and graduates often email me to tell me they showed their published work at job interviews to demonstrate how much experience they already had. Many students joined us after having work experience placements on Fashion North while at school or college, and loving it. I don't think students feel like they are in class, they feel like real fashion journalists. I'm very proud of what has been achieved.