We're all always looking for new skincare products to keep our skin clear and glowing and you've probably spent upwards of £50 on your skincare routine alone. So when everyone on TikTok started hyping up the 50p Dove Beauty Cream Bar for your face, it got our attention.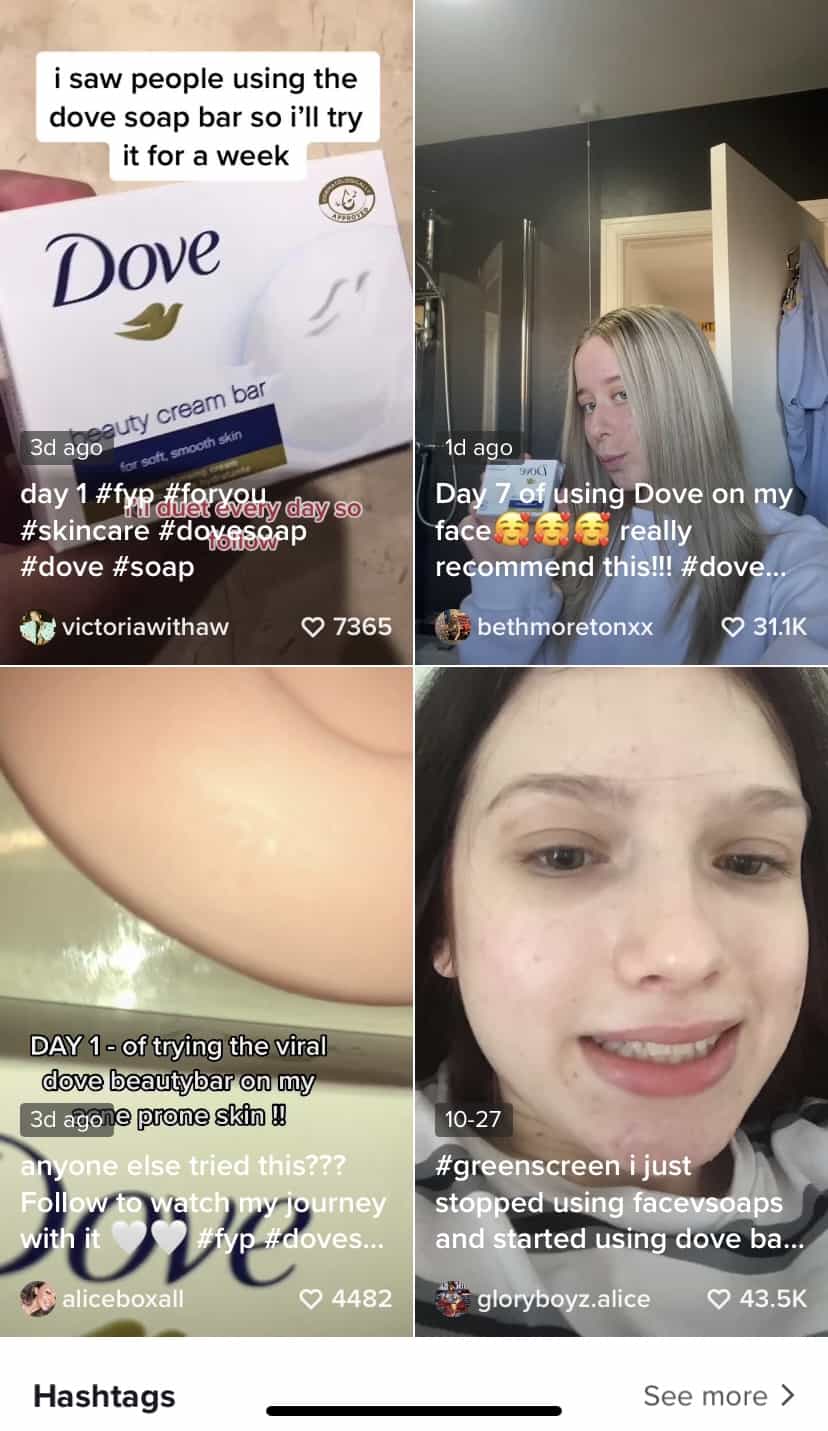 TikTok users are always going to skincare specialist @Skincarebyhyram (6.5 million followers) for advice  and he's known for recommending the affordable brand CeraVe ,which can be found in Superdrug. We are yet to hear from Hyram if Dove soap is a good alternative for CeraVe or any of the expensive products you've probably all got in your-ever growing collection.  
At Fashion North we are big fans of sustainability and bars of soap are better for the environment as there is less waste when the product is finished and no plastic to be recycled.  
So you don't have to, we will be trying the Dove soap bar every day for a week to see if it really does help. Keep an eye on our TikTok page for updates!  
Tweet us at @Fashion_North if you've tried the Dove soap or any other recommendations!