It was only announced two days ago (Wednesday 7 October) that Canadian singer and songwriter Justin Bieber would be releasing a collaboration with the infamous Crocs. The American based company first released the sandals to the world back in 2001. Ever since then, they have sold around 300 million pairs of crocs.
It's fair to say that Crocs are infamous for their bright colours, 'funky' patterns and jibbitz. For those who are unaware, jibbitz's is another name for charms or badges that can be attached to any pair of crocs and allows people to personal their shoes to fit with their personality.
Here at Fashion North, we love looking through all the weird and bizarre collaborations that shock the fashion industry. So we though we would reminisce about the previous collaborations with Crocs and share them with you!
Justin Bieber X Crocs
View this post on Instagram
These limited edition 'Crocs Classic Clogs' will be available from October 13th, for $59.99 (£46). There is no doubt this will be the most popular collaboration Crocs have ever done and is guaranteed to sell out.
Post Malone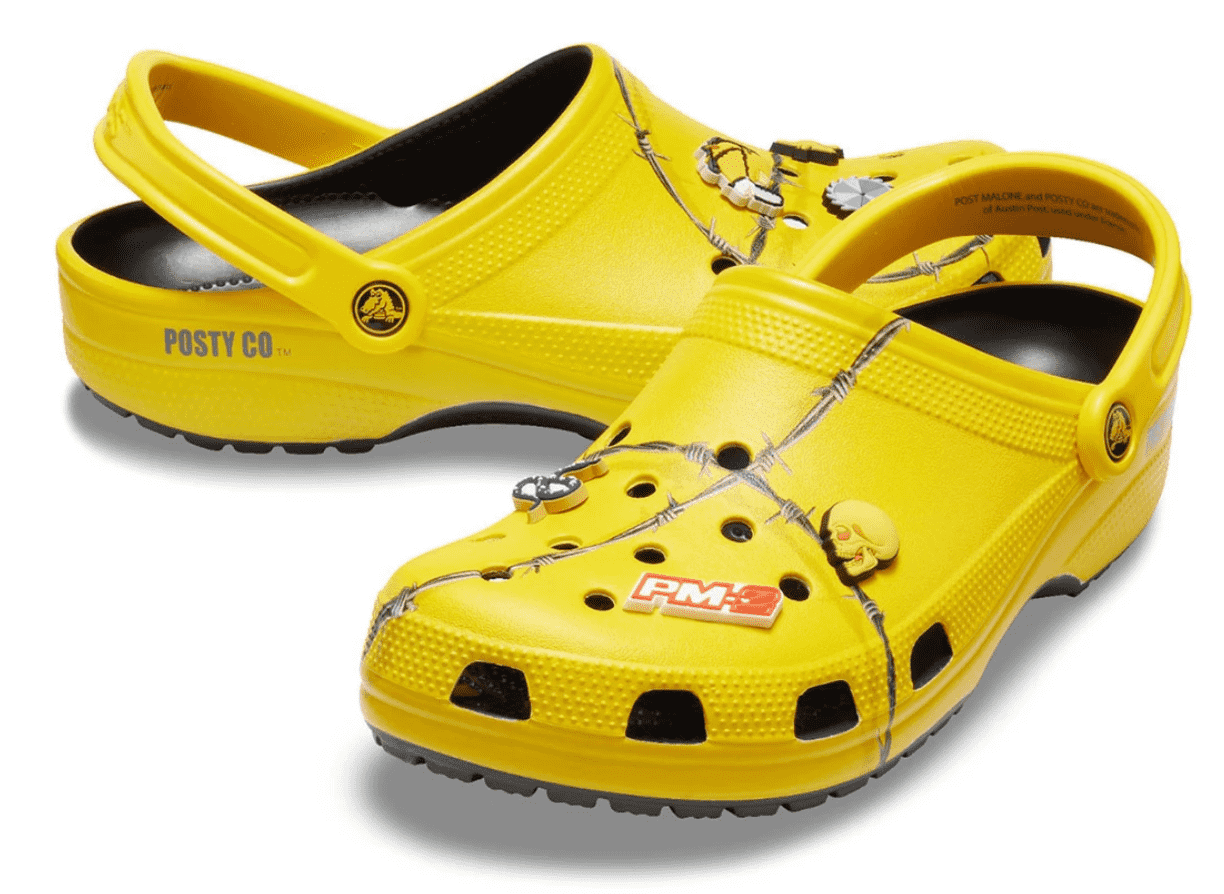 The American hip-hop singer Post Malone first collaborated with Crocs back in 2018, which sold out in minutes. Malone designed the crocs by including the iconic yellow and barbed wire which is a reference to his hit album 'Beerbongs & Bentleys". Since then, Post Malone has gone on to design three new collections which have all now sold out.
KFC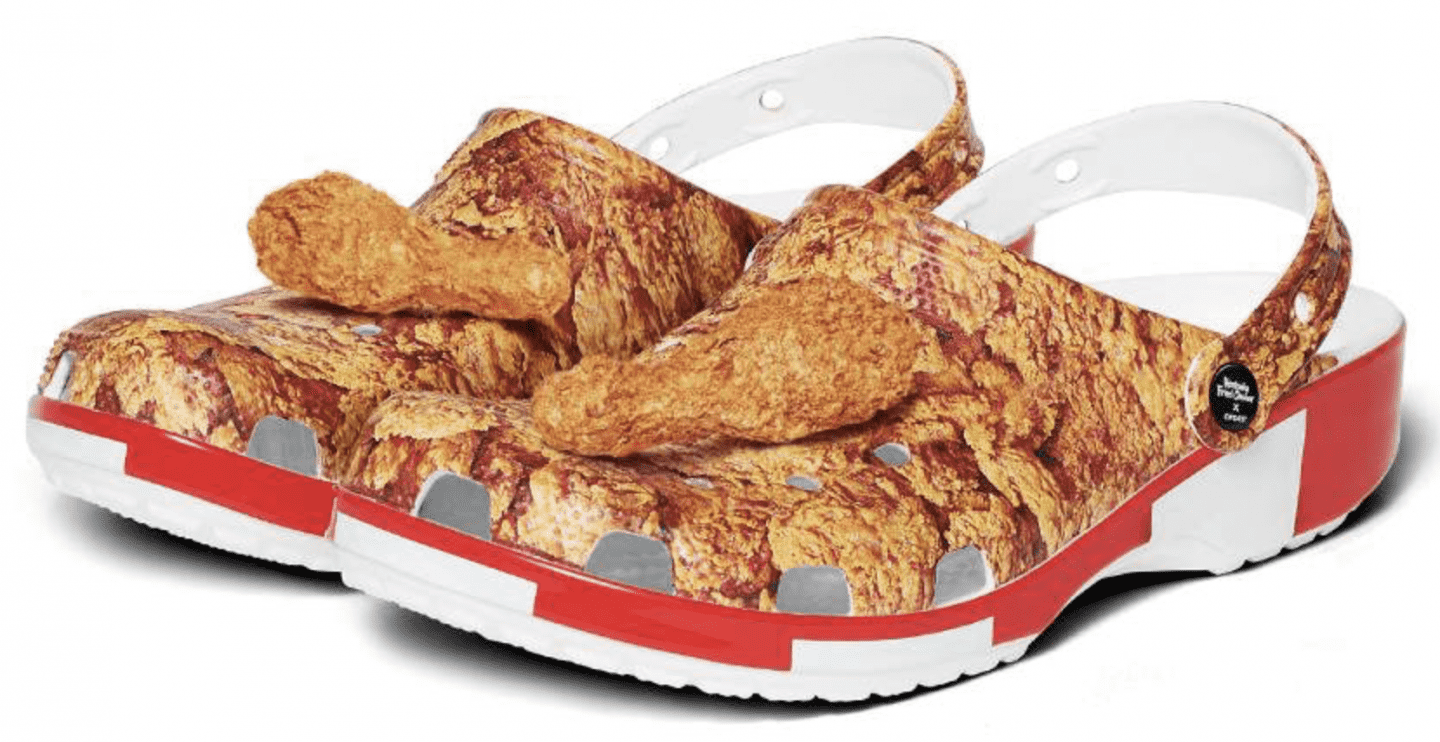 This strange collaboration dropped at the end of July 2020. People went absolutely crazy over the two brands working together that they sold out in minutes! The sandals even came with two jibbitz which are meant to look and smell like fried chicken from KFC. We're not sure how to feel about that.
PSY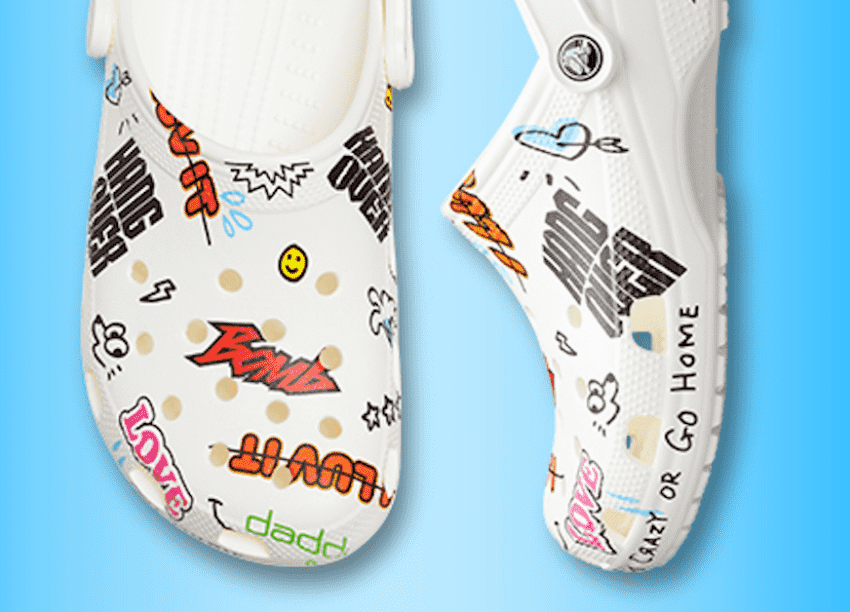 Korean hip-hop superstar (or you may know him as they guy who invented Gangnam Style) worked with Crocs to design these 'scrapbook' style shoes with different printed doodles and words. They were sold exclusively in Korea.
KISS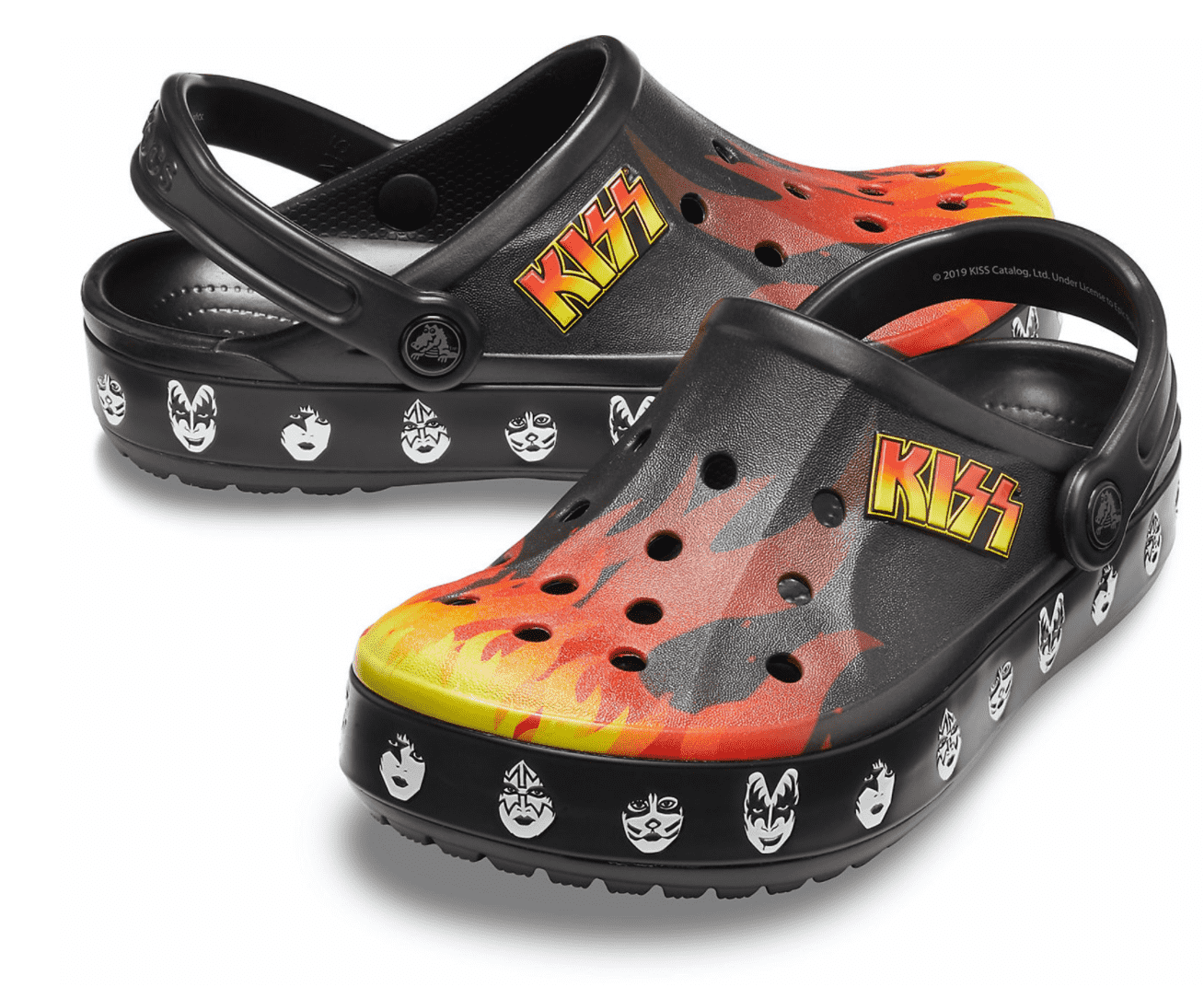 Crocs collaborated with one of the most iconic bands of the 70s, KISS. They released these crocs in 2019 just before their 'End of the Road' tour. The shoe is covered in fire and has their classic faces printed along the sides.
Let us know if you have any crocs and tag us in any pictures on our Twitter or Instagram @Fashion_North