As the former Spice Girl turned fashion designer reveals a new collab with Reebok, Fashion North charts Victoria Beckham's fashion descent from impossibly high heels to (gasp) trainers.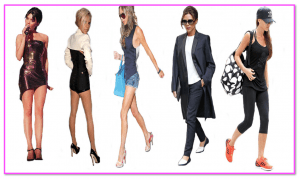 Once upon a time, Victoria Beckham famously declared: "I can't concentrate in flats."
She was renowned for wearing the highest of heels in Spice Girls videos, while supporting her husband David as a WAG and teetering on insanely-spiky stilettos even as a busy mum.
But after her transformation into a fashion designer, she shocked fans worldwide by announcing at her autumn 2016 show in New York: "I just can't do heels anymore. At least not when I'm working."
Now the mother-of-four, 43, is lowering her (heel) standards even further by donning trainers at every chance.
And last week she announced a new collaboration with Reebok designing footwear and clothing for the brand – ironically wearing heels on a treadmill for this Instagram image.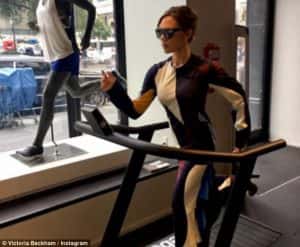 To celebrate her downward heel trend, Fashion North have mimicked the famous "ascent of man" image (below) showing men growing in height – but showing her fashion decent, getting shorter from stilettos to flats and finally sneakers over the decades.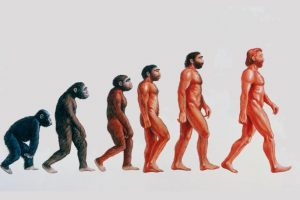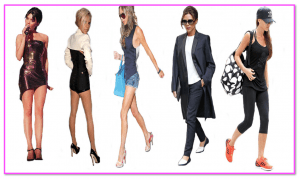 Where VB leads, many follow. Finally, no more blisters and bunions –  thanks Victoria!