Just a small town girl – creating unique jewellery! Millie Griffin, the owner of Unique Seaglass, creates amazing pieces of jewellery such as necklaces, bracelets and earrings out of beautifully unique pieces of sea glass she collects from the beach.
The seaglass Millie finds come in a huge variety of colours, from the typical greens and blues to yellows and even reds! They're so beautiful and unlike anything you've ever seen before.  Recently, Millie released a collection of horoscope necklaces, all of which are available on her Etsy page, here.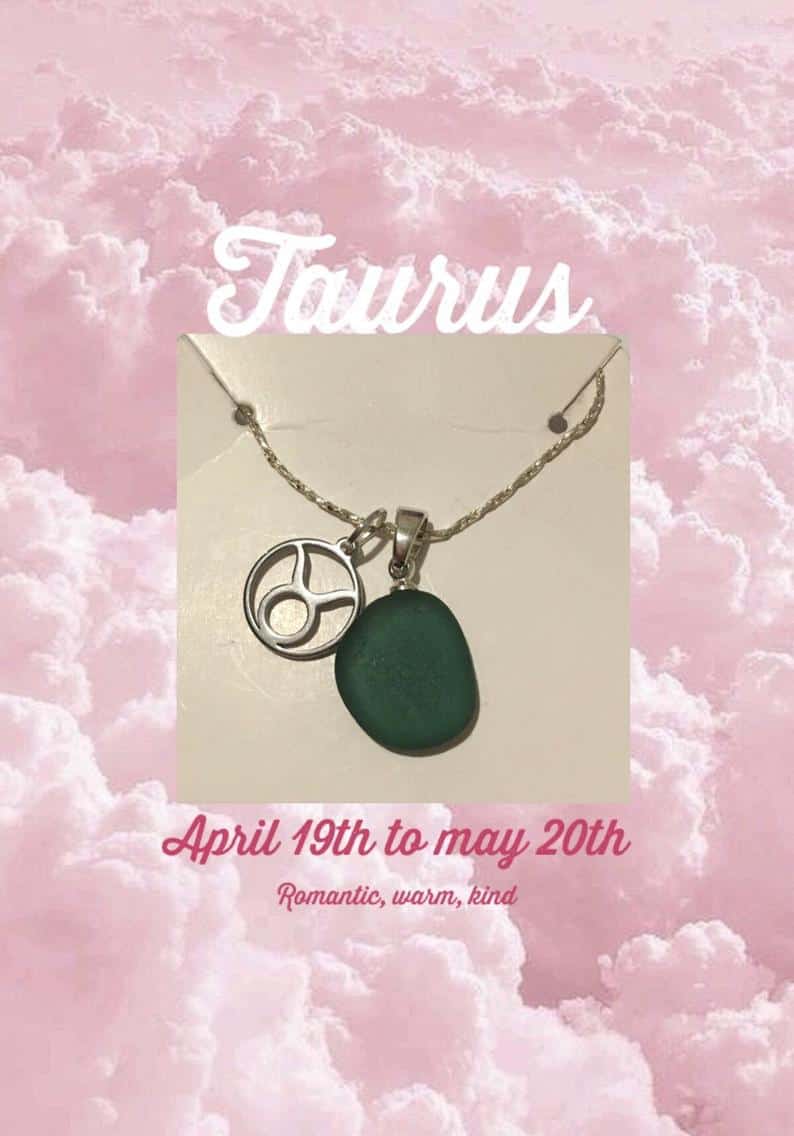 Creating jewellery made from seaglass is an incredibly unique idea. Millie had been going through a rough patch when she decided to make jewellery.  "It was actually my mental health that made me think about making the jewellery. I was going through a very tough time." Millie, aged 20, from Seaham, explained. What started as a great distraction soon turned into a wonderful business!
"My mum suggested that I should start making jewellery with the sea glass I had been collecting to keep my mind occupied." Millie added. So far on her Etsy page, Millie has made almost 100 sales and has a 5-star rating!
As mental health is a topic that's close to Millie and impacts her personally, she decided to donate 10% of the profits from each purchase to MIND mental health charity as she wanted to support and help others going through similar situations to herself.
Creating jewellery is therapeutic for Millie and holds a lot of meaning to her. Millie shared her empowering and emotional story on a Blogspot post, explaining how she overcame her mental health struggles by channelling her creative energy into making jewellery. Unique Seaglass is important to Millie in more ways than one and the business she created as a coping mechanism has bloomed into a beautiful small business.
As a creative individual, Millie has been making jewellery for a while now. "I've been making jewellery for about a year now", said Millie.
"I absolutely love making it!"
Millie enjoys having her own business and even explained some of the things she enjoys about it: "I like being able to have the freedom to be fully creative and organise my time to suit my needs." She also added "I like being my own boss!"
When asked about the disadvantages of having a small business, Millie explained "it's definitely the insecurity of not having a regular wage." However, this was the only thing Millie does not like about having a small business, as she thoroughly treasures making the jewellery. Millie decided to leave university and pursue her business creating beautiful jewellery.
"I find all my seaglass from my local beach in Seaham." Millie stated. Seaham beach is a popular tourist attraction in Millie's town known for the lovely coast, the Tommy war memorial and of course it's seaglass!
"People travel from all over the world to visit the beach. It's pretty much known for its seaglass", Millie informed me.
Making jewellery out of seaglass is a perfect idea for Millie as she lives in a seaside town, so her resources are easily accessible. However, Millie has expressed her desire on social media to branch out and find some other beaches nearby that may be a source of unique seaglass for her business, but Seaham beach is definitely where her heart is – there's no place like home after all!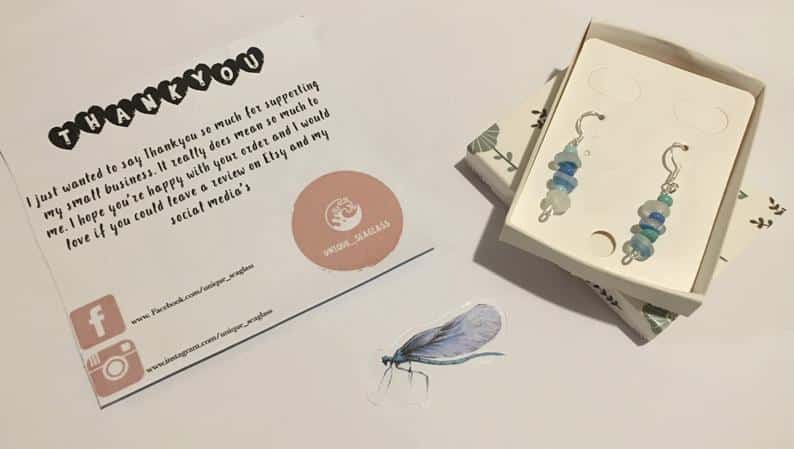 "The blue and white seaglass dangle earrings are my favourites I've ever made," Millie explained, "I put a lot of work into them."
The earrings in question are available on Millie's Etsy page, and are a rare find, there is only one of each pair in stock. These earrings are made up of coloured glass beads and authentic seaglass, and are available in a big variety of colours. Millie's jewellery all cost under £20.
Everything Millie makes is created with care and passion, and she absolutely delivers on this promise! The packaging for each of her products is no less than perfect, including some stickers, your purchase wrapped and packaged with a thank you notes, making supporting a small local business feel all the more worth it!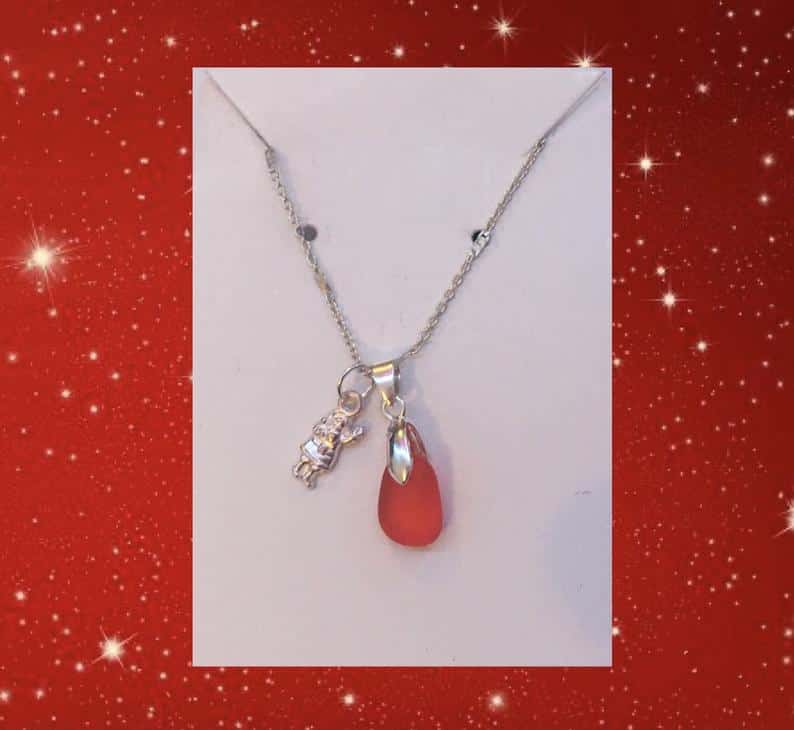 Millie has recently released a collection of seaglass dangle earrings available in a large range of colours, including orange which is the rarest colour of seaglass to find! As well as this, Millie has a Christmas collection available made of pieces of seaglass with Christmas themed charms, perfect as a gift for someone you love, whilst supporting a local business in these hard times!