Tik Tok has officially hit the beauty mainstream, surpassing Instagram as the second-most popular social media app for teens. The latest statistics from Sensor Tower reveal that in April 2020 the video app has been downloaded more than two billion times worldwide on both the Apple App Store and Google Play, with over 500 million monthly active users around the world.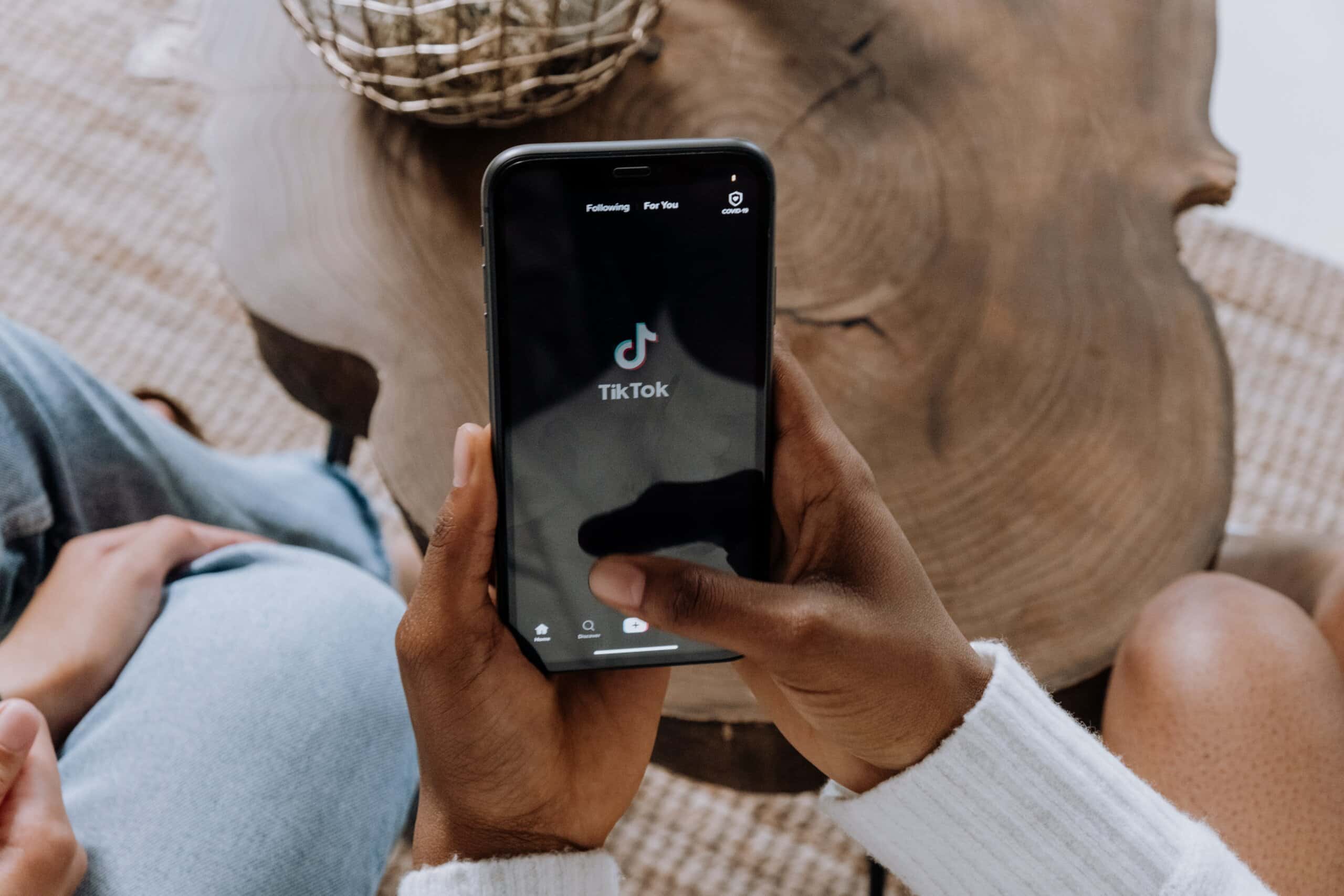 Photo credit: Pexels
Tik Tok has had an increasing amount of publicity in the beauty industry, with some of the top global brands on the platform such as Kylie Cosmetics with 1.1 million followers and over 5.4 million views as well as Fenty Beauty with over 600,000 followers and one video receiving 108k likes. However, many brands use Tik Tok as a way to promote organic, user-generated content instead of advertising their products.
"Organic content is key for a beauty brand," said Alexandra Welsh, Freelance Social Media Manager. Alexandra has worked on many brand collaborations such as Feel Unique and gained content into publications such as Vogue and Elle.
"Beauty is a creative sector, and creating organic content showing that your brand promotes creativity in all areas rather than saying 'buy this,' said Alexandra. "It builds up an authentic online presence that people trust, demonstrating your brand values and showing people why they need to get on board with your brand."
Tik Tok is still in the early stages of advertising and, alternatively, this is a cheaper option because some beauty brands pay up £36,600 for a double-page spread in a glossy magazine such as Grazia.
"Video content has always been highly reactive across all platforms, and Tik Tok has come along at the right time," added Alexandra. "It allows beauty brands to put into practise the 80/20 principle. Promoting products or services 20% of the time, and using the other 80% to post highly engaging, supporting content."
Selling a brand over Tik Tok involves building a relationship with their audience. Influencer marketing firm Traackr noticed a '67% increase in influencer posts about CeraVe in 2020.' Beauty products are synonymous with pampering yourself which is a result of their popularity and allows brands the opportunity to experiment with language, tone and aesthetics for their Gen-Z audiences.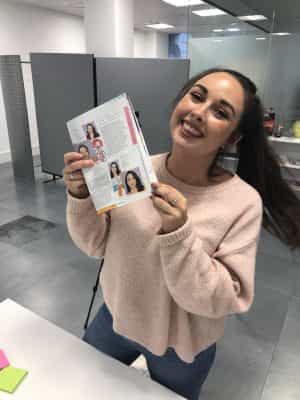 Photo credit: Annie Whitfield
Annie Whitfield working on Superdrug's DARE magazine.
Annie Whitfield, Junior Content Manager at Superdrug said: "Tik Tok has had a massive effect on Superdrug as a brand and in growing their social channels too. We have not decided to use TikTok as a platform to directly drive sales, unlike Instagram with functions such as tracked links and swipe ups. Tik Tok is a platform where the users are interested in organic content. If you were constantly looking to drive sales, consumers and viewers see straight through it."
Superdrug has 41.8k followers on Tik Tok and their videos reaching a total of 534k likes. Their most popular content involves saver hacks and online beauty trends which have reached over 157.9k views. "Sometimes our content is a product based which does drive sales, but we also produce content like challenges, mental health advice and use lots of different influencers to increase our brand's inclusion and diversity too," she added.
However, with lockdown, brands are willing to experiment with content to reach consumers who have joined the app. E.L.F cosmetics in Superdrug released a brand campaign titled eyes, lips, face for Gen-Z users that would showcase its edgy and inclusive brand values.
As a result, this campaign generated six billion views with five million user-generated videos, and according to Movers and Shakers 'the most-viral campaign ever on TikTok.'
"This was an original audio created by them and, the song eventually resulted in the audio crashing due to the sheer volume of users who were re-using it," said Annie. "This campaign was not to drive sales, but it created huge brand awareness, which resulted in a boost in sales across the campaign. In comparison to this, Calvin Klein ran a campaign on TikTok which was direct sales driven and completely flopped."
Calvin Klein released a campaign titled #MyCalvins. However, the Media Post stated 'sales for the third quarter rose 2% to $963 million and earnings fell to $121 million.' This is due to the campaign being heavily product based. This demonstrates how brands reach a wide variety of users but make it difficult to guarantee success if it is sales driven therefore they do not invest a large amount of money into a post unless affiliated.
"It has become a platform not to sell products directly but to push a soft sell," added the content manager. "It's important to know your audience and know what platforms are the place to directly push sales and where others are to build your brand affinity and showcase your best qualities. TikTok is such a current fast-paced platform, a huge brand like Superdrug needs to engage in these trends. Especially in beauty, diversity and inclusion are at the heart of the business and Tik Tok is a great platform to showcase this."
The digital platform has seen a rise in educational content from 'skinfluencers' and professionals in the industry. This has allowed the industry to take to the platform, share their advice and introduce products from older brands such as CeraVe and The Ordinary.
Dermatology Nurse Practitioner Dr Ryan who is also known as skincareryan on Tik Tok has accumulated a mass following of over 367,000 users as well as surpassing over 10 million likes across his account simply by offering advice and skincare tips through interactive and educational 15-60 second videos.
Dr Ryan said: "Digital marketing like Instagram and Tik Tok has helped sales go up a lot in skincare. I think my viewers respect my opinion and enjoy my content which links them to purchase the products I have recommended like CeraVe which has led me to sponsorships and reviewing more products."
However, Tik Tok has helped users engage in educational content from professionals in the industry. An example would be Dr Ryan's successful series titled 'teens worst skincare mistakes.'
"I continue a series if the video is doing well or which would help a lot of people and I think those people who start watching the videos from the beginning see that I keep making them and they appreciate that."
"It is a great place for viewers to get their questions answered and gain information just by watching videos," he added. "It's all about bringing out new ideas and especially if you find an idea or a series, you have to capitalise on that until it starts dying down, therefore, it's a constant cycle of coming out with something new."
Tik Tok allows brands and professionals to be creative with their content to capture the attention of consumers by injecting personality into their content.
'I think that is why a video can do well because it brings that shock value and they think "Oh I should not be using that product" but it also has an educational aspect to it.'
Young consumers are engaging with soft sell content which explains how 'skinfluencers' are increasingly broadcasting to followers their tips and product recommendations.
"It's a great opportunity for professionals and brands to provide advice because they have their expertise," said Dr Ryan. "We all want to share our knowledge and skincare is a hot topic that a lot of people are not aware of."
Dr. Ryan provides his top tips on how to succeed on the app. "Do your research first: what is your channel going to be about? What angle are you going to take? Then find out what videos do and don't work but don't feel discouraged if you are not getting views because it takes time. You may post 100 videos and not get any views but you may post one video and it takes off."
Since the successful growth of Tik Tok in 2020, more brands have started to join the platform. Ellie Harkins, Social Media Executive at Visualsoft, said: "This time last year the platform was at its peak and the brands who got onto it then were the ones who made the right decision."
"Whereas others are desperate to catch up so, they are using influencers as a form of somebody who knows how to use the platform to help keep up with the consumers who are already there," added Ellie.
Do you use Tik Tok? Tweet us @Fashion_North.