Here at Fashion North we just can't get enough of anything autumnal and what is trending on the high street. With the heat dropping instantly we are SO over summer and are swapping crocs for cosy UGG boots.
From coats to scarves, we hunted down the most stylish trends this season.
Top of our list are UGG boots which have made a return again this year. They're super cute, stylish, and super comfy. Celebrities such as Bella Hadid and Molly Mae have been seen wearing the ultra mini UGGs making them the statement shoe of the year. Prices range from £120-£165, making them an investment piece, rather than a budget buy. However, good luck getting your hands on them as they are sold out pretty much everywhere. We have sourced a cheaper version.
View this post on Instagram

This may not be a new trend but a staple piece that comes back every year; the aviator coat. It goes with everything. From dressing up or down an aviator coat can be paired with anything. Looking on the high street we found these coats being sold in numerous shops, even Marks and Spencers! They do two different colours as well if you wanted to switch it up. They are £75 which is on the pricy side but they never go out of fashion.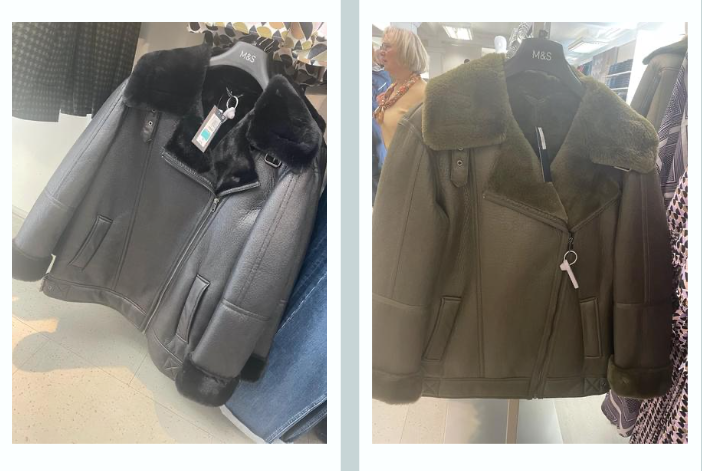 Even though UGGs are the main shoe this year, we can't forget the classic Chelsea boots. These are definitely an iconic item for autumn,  and are more sturdy than UGGs. There are plenty of designs on the high street and they never go out of style. These boots, which came to fame in the Sixties,  are available in many different styles and colours, making them versatile for every outfit. Here are some we found from Primark, at The Bridges, in Sunderland, which ranged from £12-£20.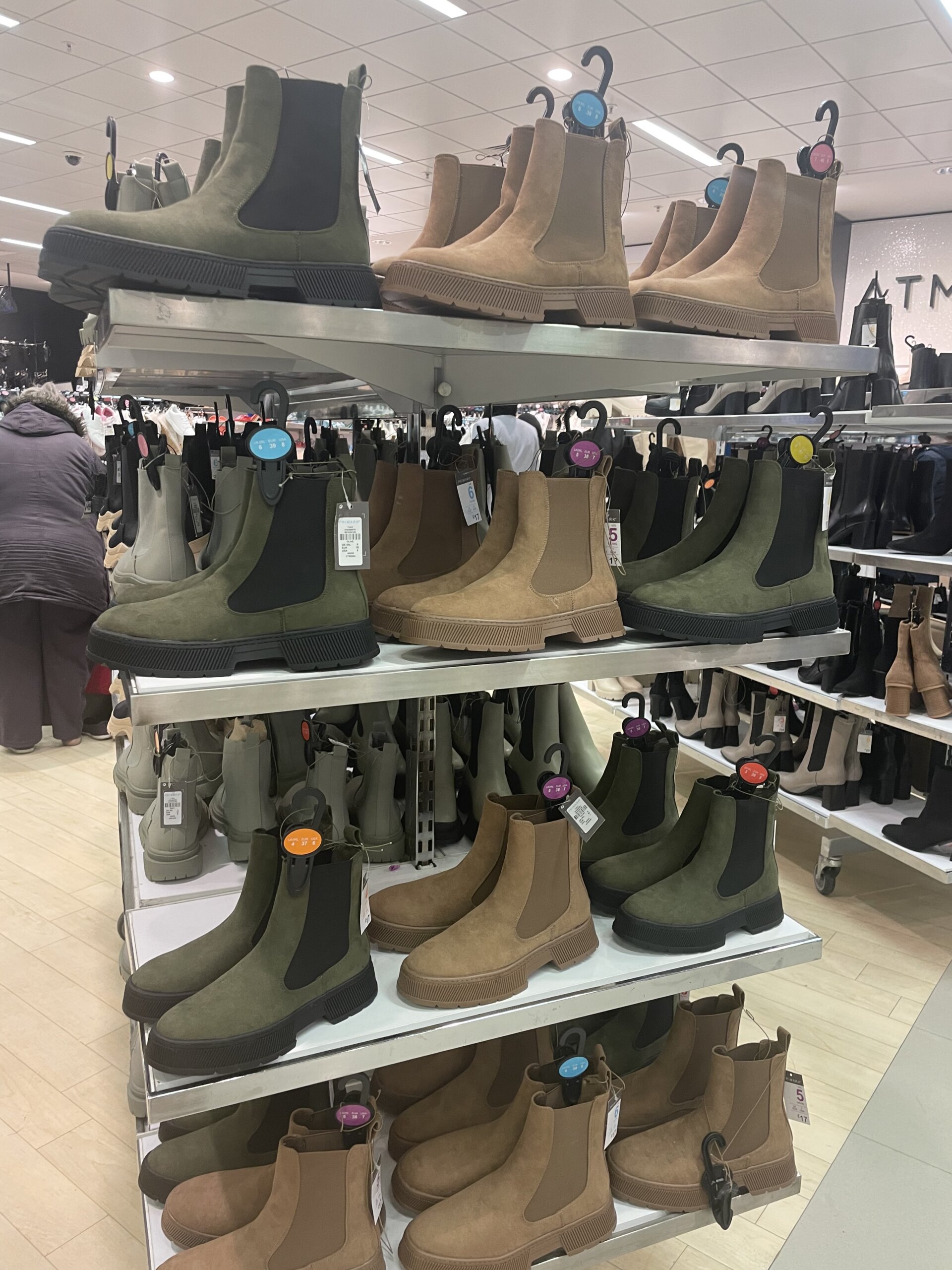 Now we can't forget about accessories, ranging from gloves to bobble hats the high street have it all. We found that bobble hats are a favourite, however to our surprise earmuffs are also a trend for this season. Bobble hats are super cute but earmuffs are less likely to mess up your hair which makes life a lot easier. They keep you super warm and range from any size. Bella Hadid has been seen wearing huge cosy ones. However, H&M sell some reasonably priced earmuffs that will save your hair.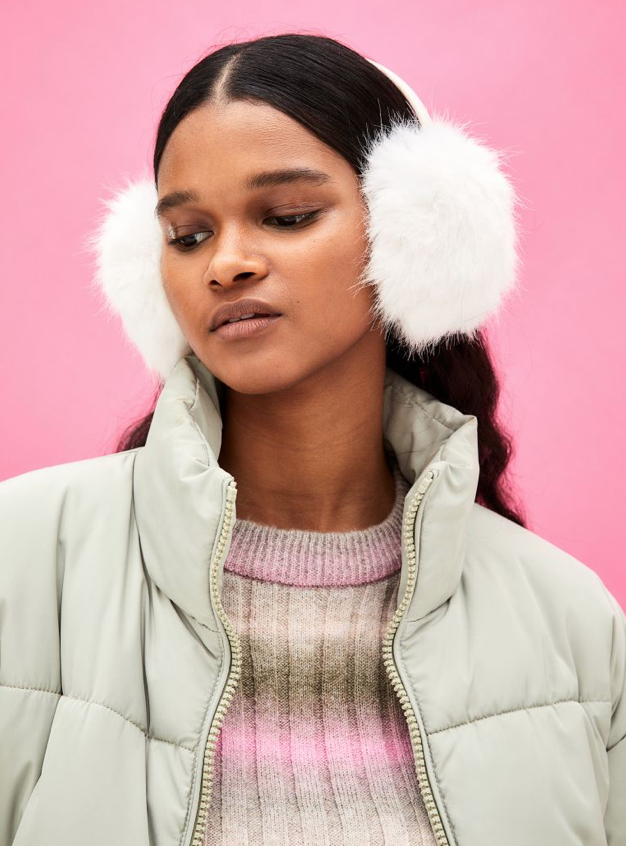 To stay warm and fashionable, a statement scarf never goes a miss in autumn. The new scarf trend is a big woolly one in bright colours to make your outfit more vibrant. A good scarf is never too hard to find. A classic scarf will always be the Burberry Scarf as it goes with everything and the design will never die as it is so traditional. However, it is expensive but second-hand versions can be easily found on sites such as depop or vinted as its not a throwaway item.
On the high street, there was a common theme of bright colours, not the typical autumnal colours. Primark is selling neon green scarfs for £5, so there's really no excuse to not hop on this trend!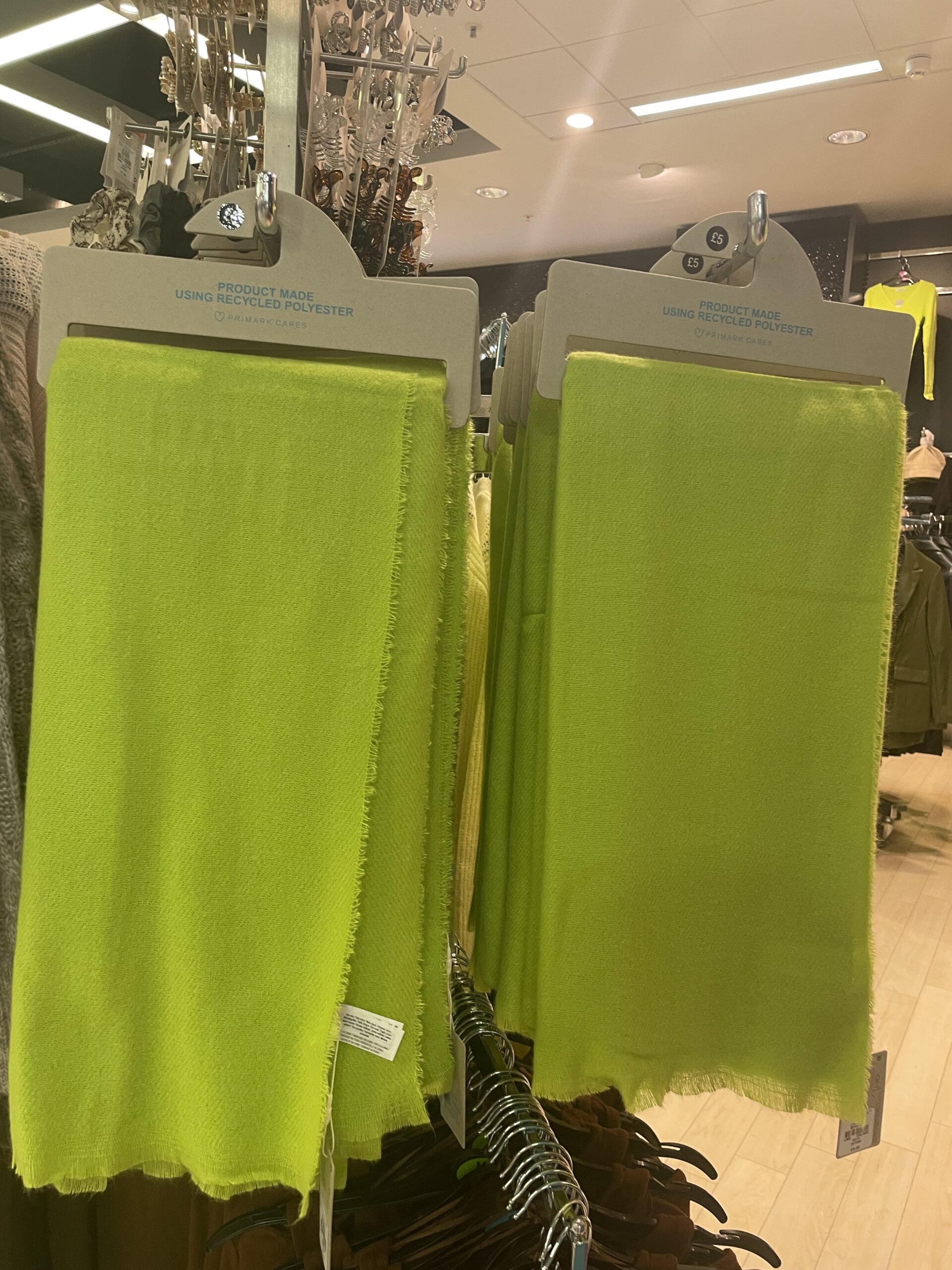 There are just so many new trends out there and we are obsessed! The autumnal look is easy to achieve and will keep you stylish, as well as warm.
What's your favourite autumnal trend/ Let us know at @fasion_north on Instagram.