The film 'Mamma Mia' has been sending waves around the world since its first release in 2008. With the latest film: "Mamma Mia: Here We Go Again" being released in 2018, the trend of female empowerment is bigger than ever.
Mamma Mia is not only a critically acclaimed film, but it is proof that you should wear whatever makes you feel comfortable and express your individuality through style.
This is how you can make a statement, whilst channelling your inner Donna Sheridan, with styles inspired by both of the iconic films.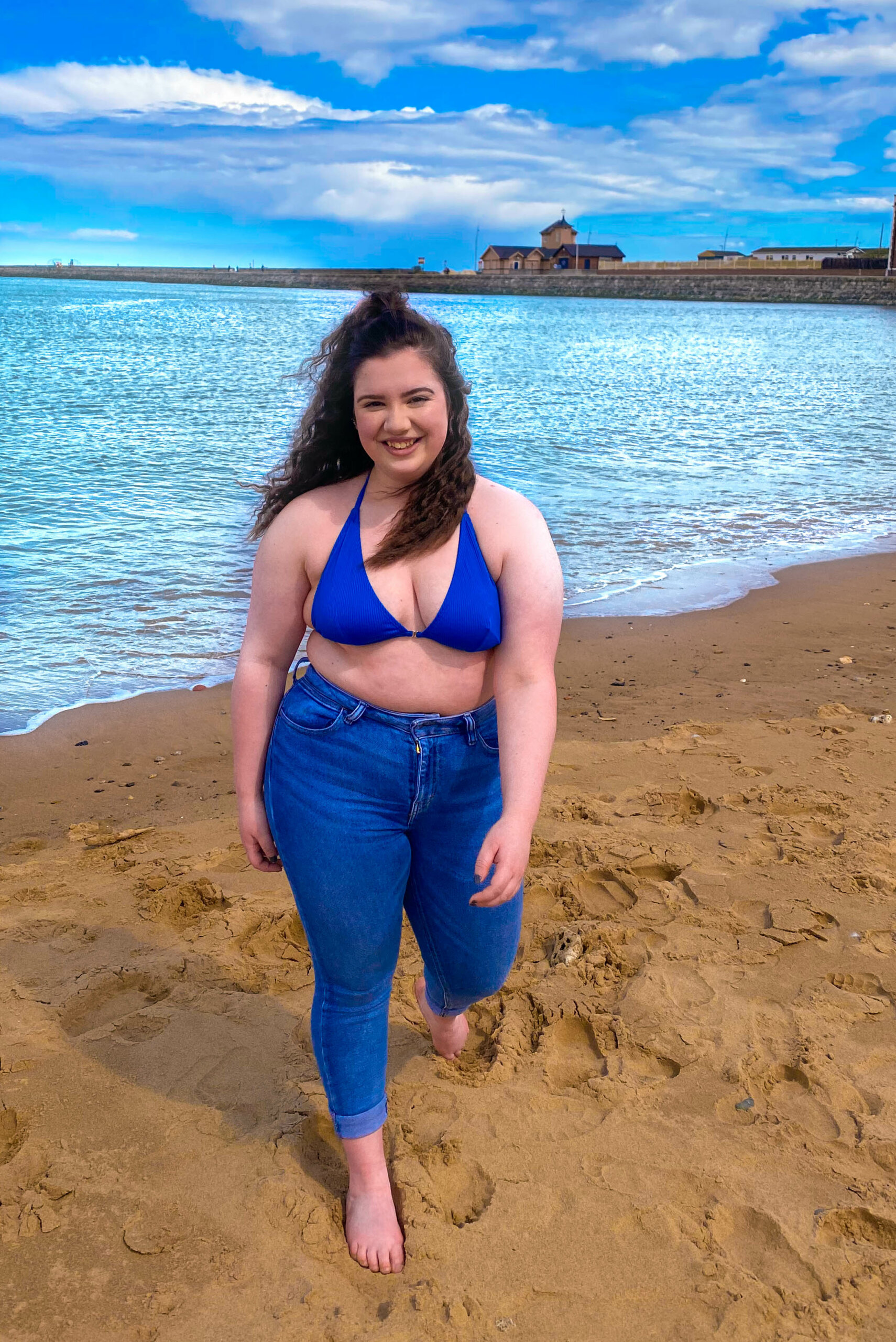 With inspiration from the scene where 'young Donna' is on a rowing boat, we took to the beach to show that ANY BODY IS A BEACH BODY.
No matter your size or shape, you can have fun and express yourself. Go out with your friends, have a laugh together and remember you are beautiful in your own skin.
Take it in steps if you're anxious. Layer up with a light jacket or pair your favourite jeans with a matching bikini top.
The main point is that you do what you feel most comfortable in.
You can be a Donna Sheridan, you can be a Tanya, you can be a Rosie. You can be anything you like.
Never let the rain ruin your outfit choices. This Mamma Mia inspired outfit has been taken from the scene where 'young Donna' is singing through an orange orchard.
It is perfect for when you want to dress up but stay comfy at all times.
Bring out the brollies if the weather isn't looking good, but don't let the bad weather rain on your confidence in public.
Always remember to express yourself no matter what.
"The best things in life, the very best things happen unexpectedly." Young Donna in Mamma Mia! Here We Go Again, 2018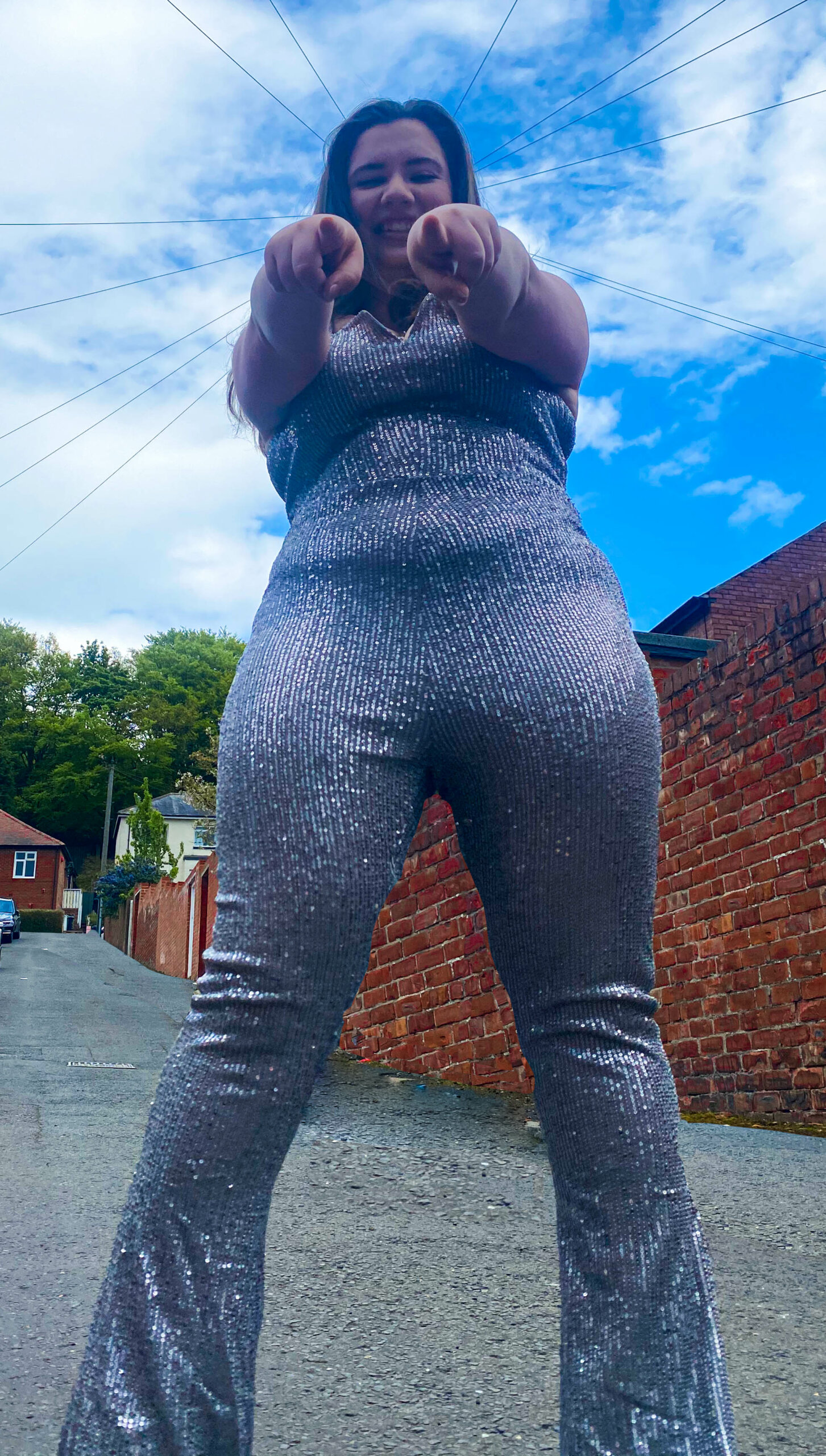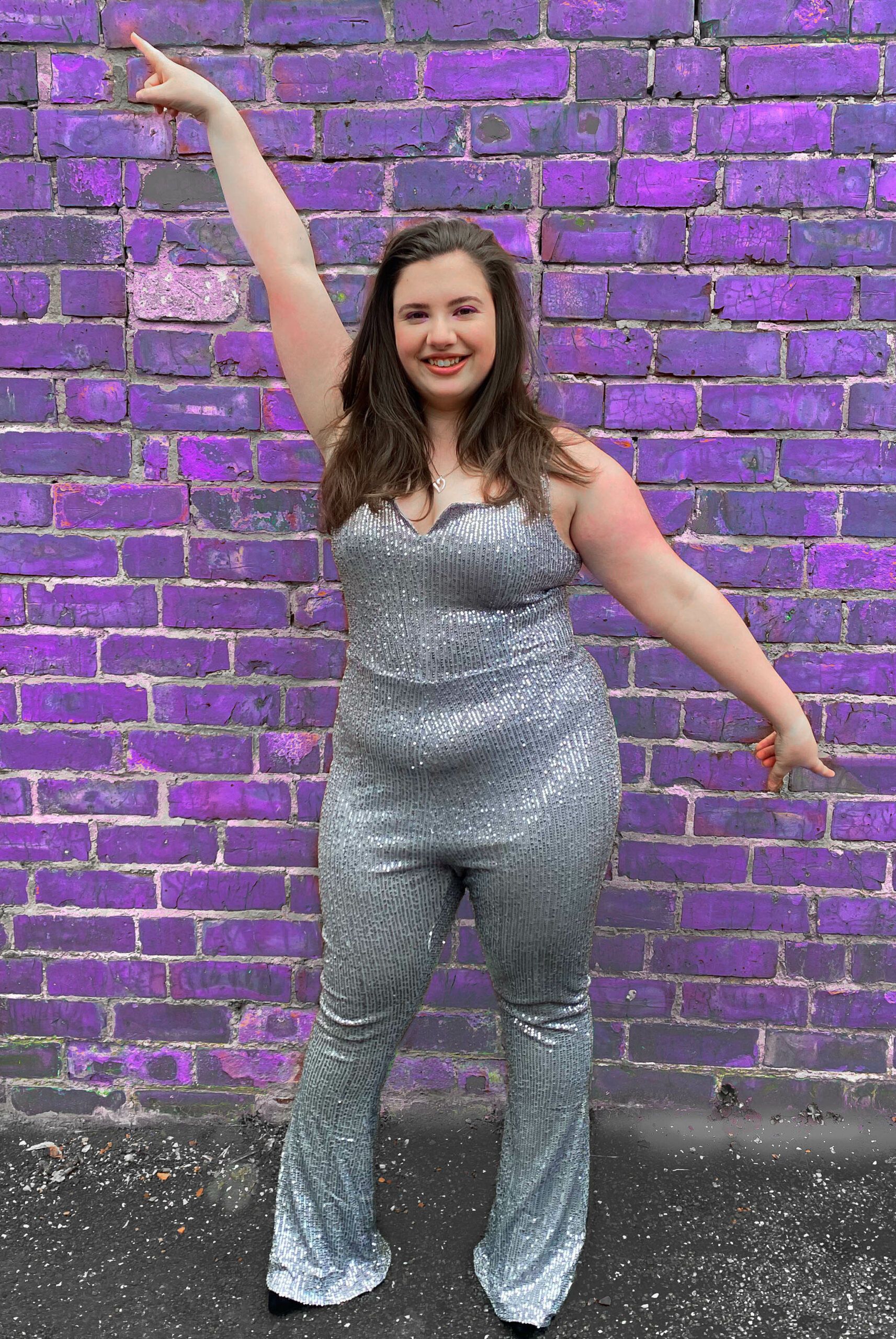 It's time to embrace your inner Donna and the Dynamo, with this full silver sequin outfit.
If you're already feeling confident and ready to make a statement, be bold and challenge yourself with this full sequin jumpsuit to fully channel your inner Dynamo.
Grab your friends and hit the town with this show-stopping outfit and have fun.
Pair this showstopper with black platform boots and you're all ready to turn heads with your girl gang.
If you feel as if the styles inspired by Mamma Mia aren't for you, then we have compiled two Spring/ Summer outfits to make a statement and stay confident.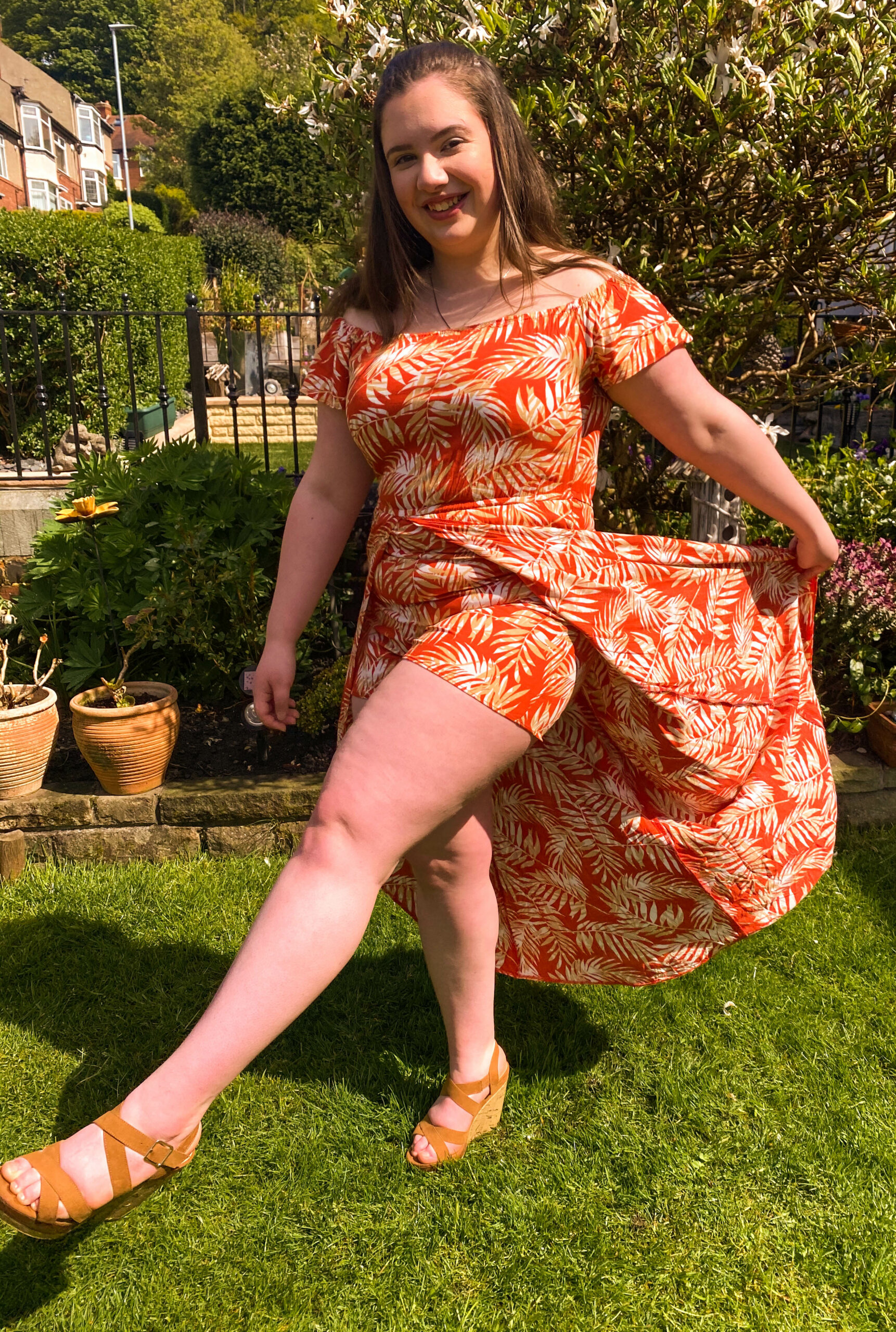 This outfit is perfect to help you feel confident within yourself. With the added slit in the skirt, you can feel as if you're stepping out into the world in style.
This outfit is also great for dressing up or down for a meal in the sunshine with friends and family, or even going out for the day.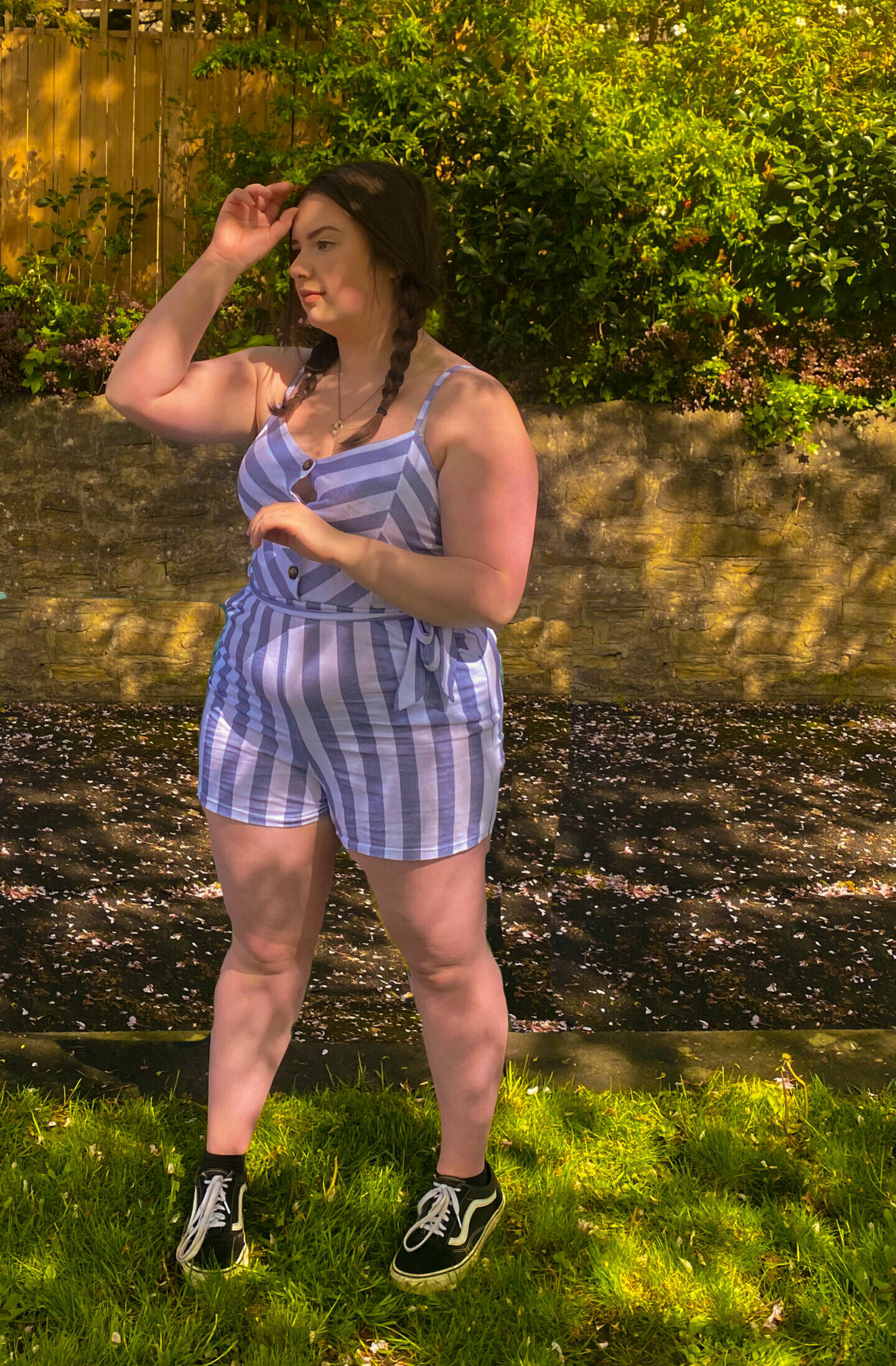 This fun blue and white striped playsuit is perfect for sunny days where you just want to be comfy and cool.
Pair this outfit with your favourite trainers, like the vans in the images above and go out shopping or have lunch with friends.
This outfit is great for layering with jackets or shawls if you want to cover up your arms, but remember you are beautiful.
Styling: Abigail Blewitt
Location: Gateshead & South Shields
Hair styled: Abigail Blewitt & Hannah Nutt
Photography: Abigail Blewitt
Makeup: Abigail Blewitt
Model: Hannah Nutt
Let us know if you find inspiration from these outfits or create your own inspired by the Mamma Mia films. @Fashion_North