Styling by Emily Addison. Photography by Aaron Cooper.
As we try and say goodbye to single-use plastic and save the sea turtles, how come the plastic fashion trend is such a hit and our love for looking good out-ways the damage we do to the Earth?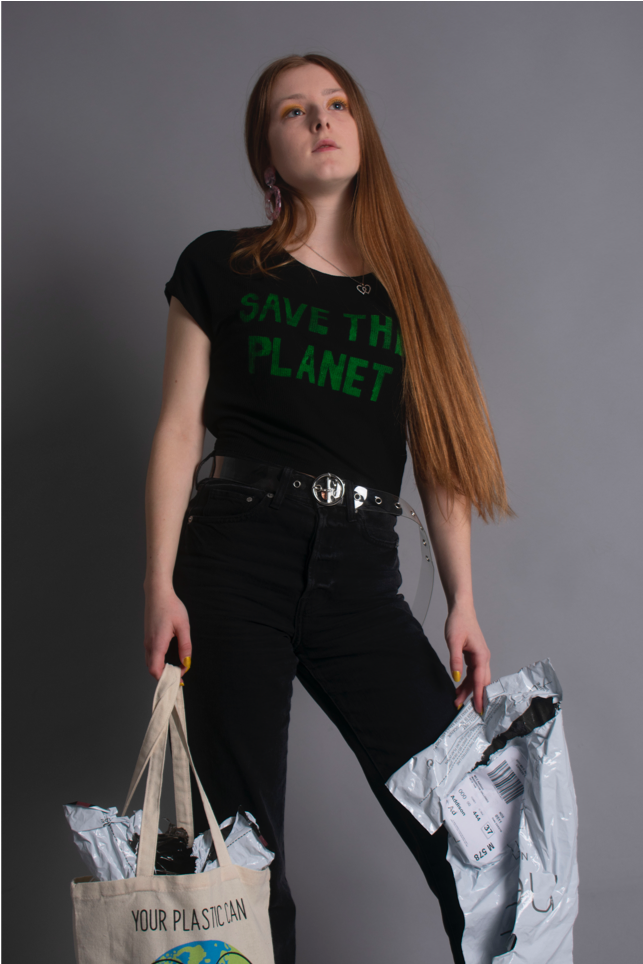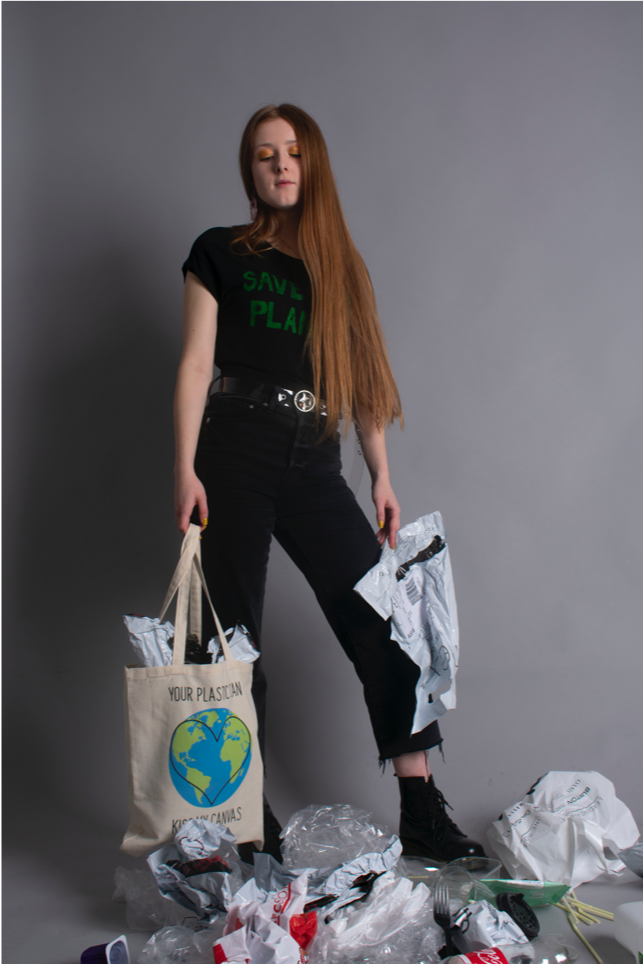 As we look at the rubbish surrounding us and protest about saving the planet, we enjoy the style and pleasure of fast fashion, which fills the landfill and ocean. Re-work those unloved items of clothing and RECYCLE! The jeans (H&M) shown above were unloved, now a favourite. In 2015, the Government introduced a 5p plastic bag charge, since then sales have dropped by 86 per cent. Canvas bags are a must for your shopping.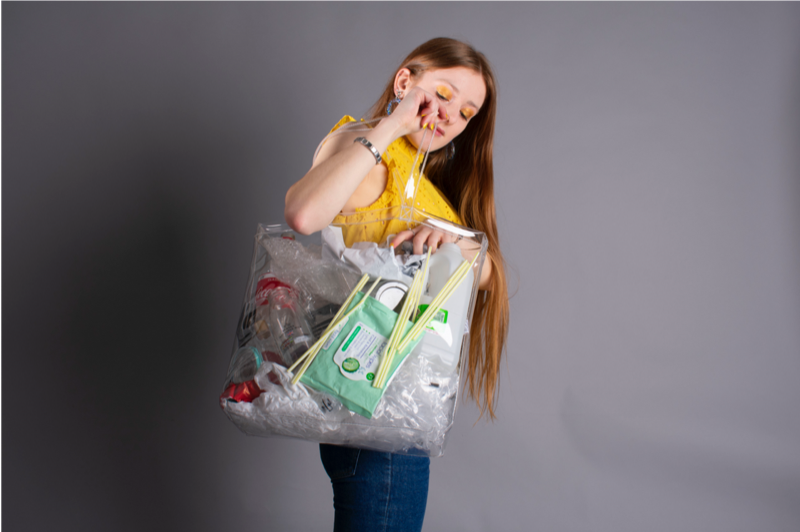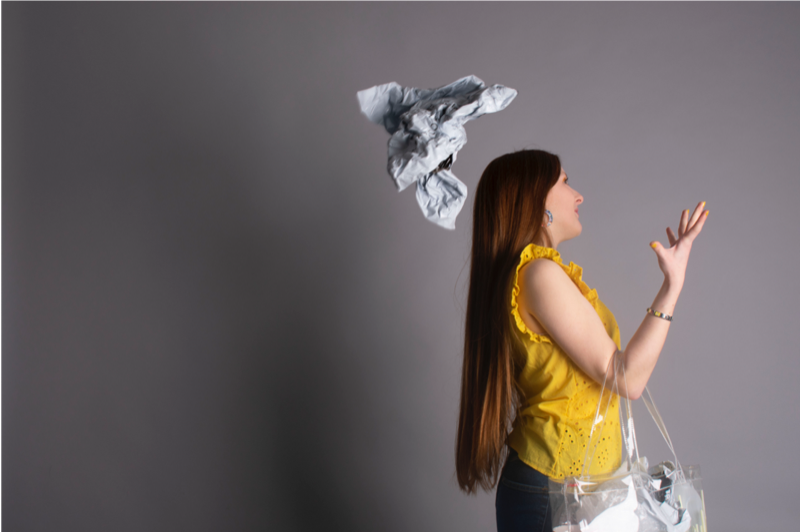 Our bags are filled with the plastic we no longer need, yet we still throw so much away. Seventy-nine per cent is accumulating in landfills or swimming with the sea turtles in natural environments.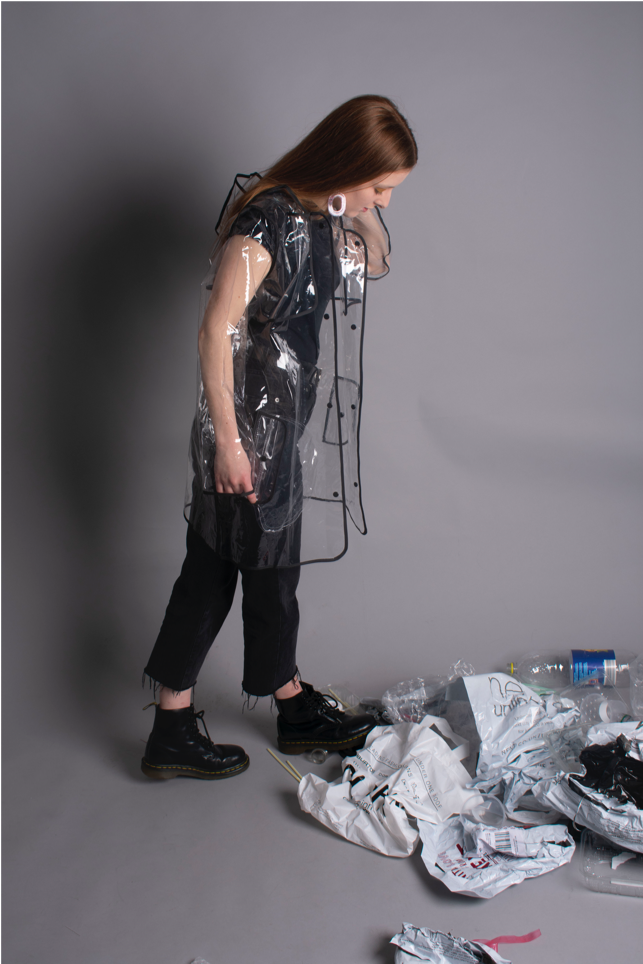 Is our fashion just like single-use plastic when it's no longer needed we just throw it away?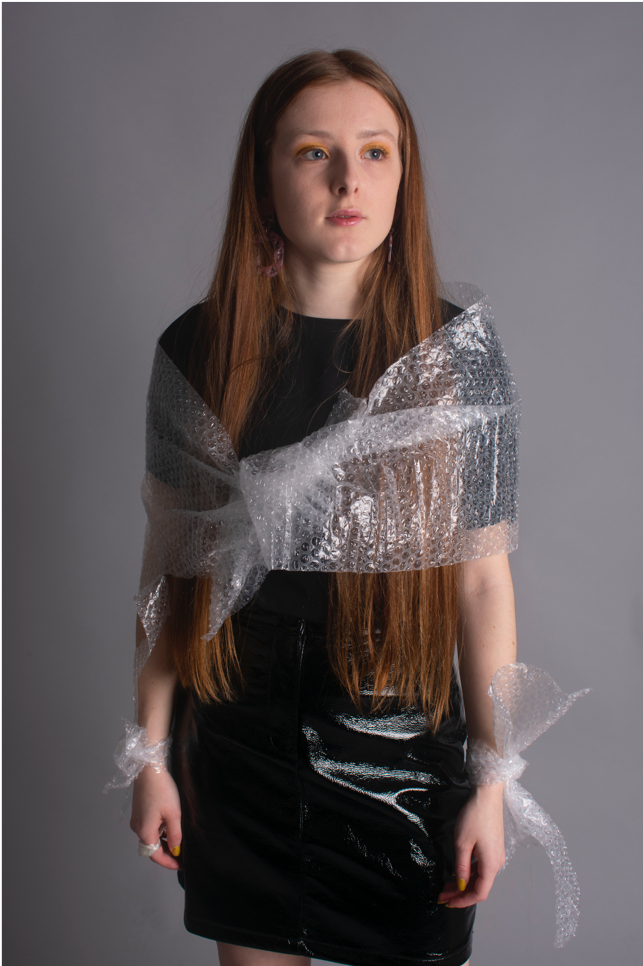 Add your name to the petition to ban the use of non-recyclable and unsustainable food packaging. Click the link here.