If huge bags that hold the entire content of your bedroom aren't your thing, then these teeny tiny handbags will be perfect for you.
View this post on Instagram
We've all seen the Jacquemus le Chiquito micro leather tote bags which, for us at least, really kicked off this trend.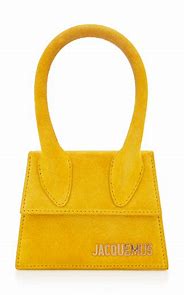 Le Chiquito Micro Leather tote – Jacquemus £359.00
Sometimes knowing what accessories to put with an outfit is difficult so adding a beautiful little bag might just be the perfect touch.
The most difficult thing about these mini must-haves, however, is to see what exactly fits inside them. They may be pretty, but they're certainly far from ideal for the everyday working woman.
If you're not ready to splash out £359 on a bag smaller than your phone, here are a few we've found that will make your bank account a little happier.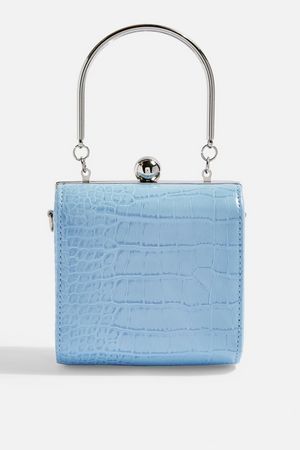 Fay Crocodile Mini Boxy Bag – Topshop £22.00
Topshop released this perfect little number in a gorgeous pale blue crocodile material embossed with silver finishings. These pocket-sized bags come in all different shapes and sizes so you're bound to find one for every outfit.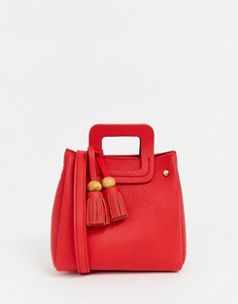 Mini Cross Body Bag with Tassel in red  –Pull&Bear £12.99
Pull&Bear prove wonderfully that you really don't need to break the bank when it comes to following the latest and greatest trends. The deep red colour and the tassels with a large wooden bead make this bag the ideal accessory for winter.
What makes most of these bags even more amazing is, even though they're somewhat completely impractical, they still have a detachable strap – which just about makes up for it.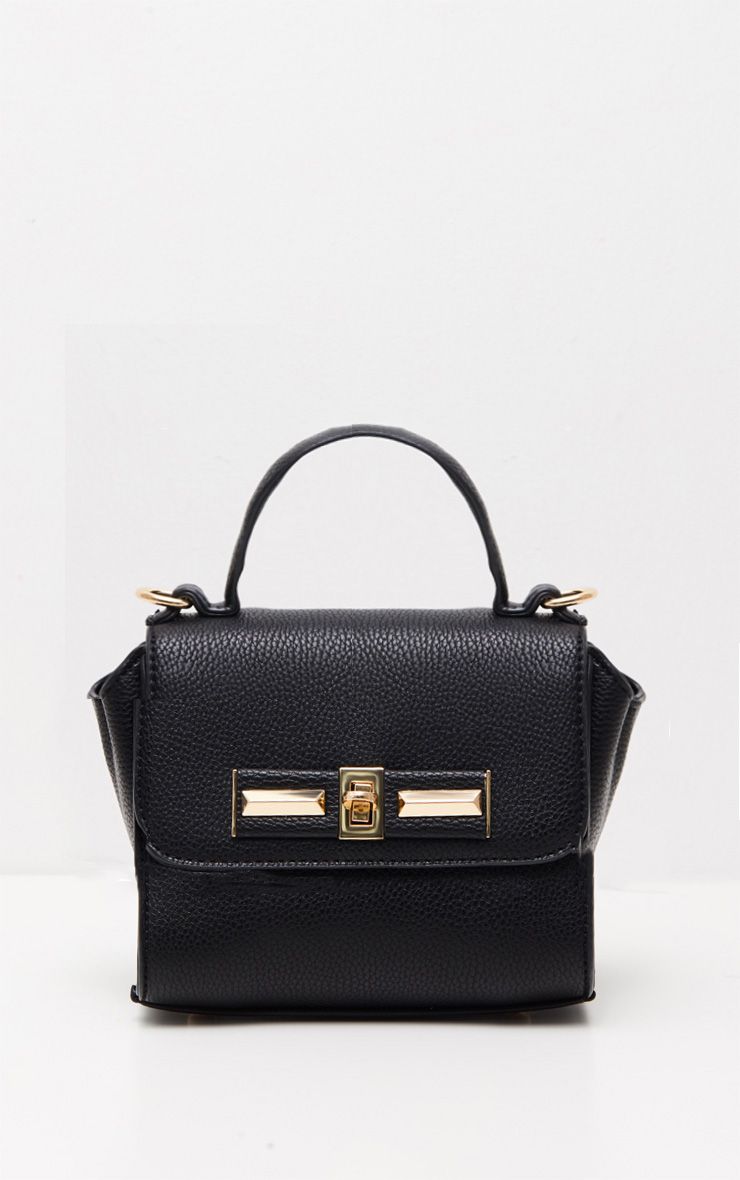 Black Mini Handbag – Pretty Little Thing £12.00
It is no surprise that Pretty Little Thing have jumped on the bandwagon and given us their take on the pocket-sized bag. The mini handbag above is the perfect option for someone who just wants to dip their toe in and give the trend a try.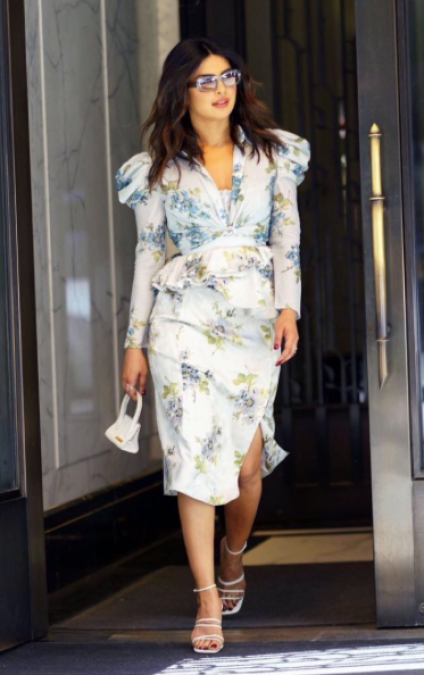 Priyanka Chopra in Brock Collection
Priyanka Chopra shows us how it's done by pairing her white Jacquemus mini with a gorgeous baby blue, floral print, summer bodice dress by Brock Collection. The tiny bags make it easy to transition from day into a dressier, evening outfit.
The simplicity of a tiny, plain bag allows so much freedom for patterns and colours; it gives us major free will to really go wild with our outfit choices.
View this post on Instagram
We thought the Jacquemus bag was small but Brandon Maxwell took miniscule bags to the extreme in his recent ss19 collection.
But it isn't just about the mini handbags. Kourtney Kardashian has shown us how to create a more laidback look with a miniature backpack. Her gorgeous Prada Tessuto bag – worth $950 – does all the talking with her casual matching white joggers and crop top combo.
What do you think of the pocket-sized bag trend? Tweet us and let us know @Fashion_North.