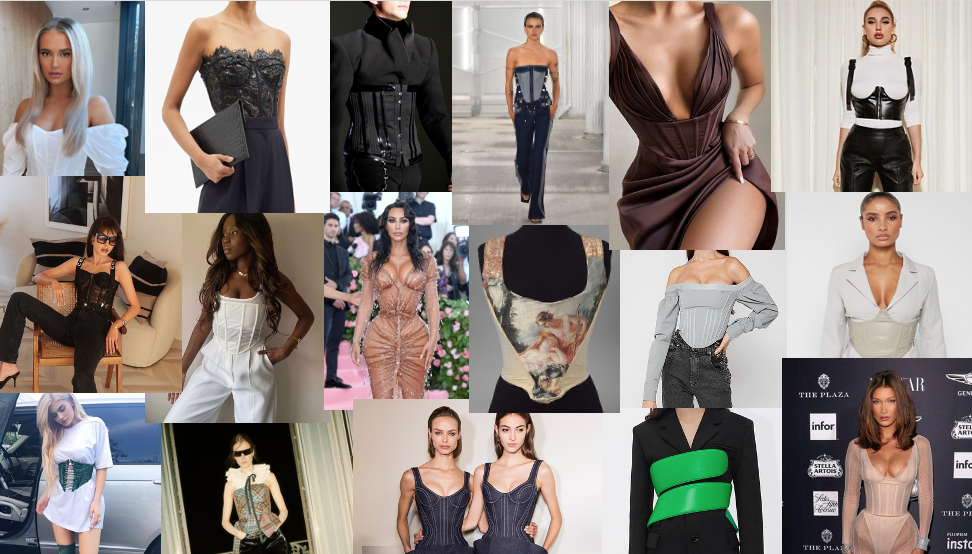 For many years, corsets were once just an undergarment worn by women to accentuate a slim waist and hourglass figure. This, however, is no longer the case, with corsets now being worn as an accessory over clothes or more commonly, the design being incorporated into dresses and tops.
Previously, corsets were predominantly made out of stiff materials with boning to add structure. This has drastically changed in the designs of modern corsets, with materials ranging from silk, leather and even denim.
More recently, corsets have also been worn by men, such as Ezra Miller at the Met Gala, as well as appearances at the Jean Paul Gaultier Fall 2012 Couture fashion show. Moreover, corsets have been paired with suits, which demonstrate a huge development in the variety of wearing corsets since the 1800s.
Numerous celebrities and influencers would consider corsets as a staple wardrobe piece. Bella Hadid, for example, has styled many corsets in unique ways, both in street style and red carpet looks. Moreover, social media stars possibly hold the biggest influence on day-to-day fashion. Molly Mae Hague, an influencer with over six million followers, has also styled numerous corset designs from clothing brands such as Pretty Little Thing and Oh Polly.
Corsets have made a strong return in recent years, and with persistent new designs, I think they are here to stay.