After the recent scandal with Boohoo's 'front thong' bodysuit, it has become obvious that less is clearly more in 2019. But rather than going with the uncomfortable option of a front thong, why not just show off a bit more skin in a more classy and comfortable way with mesh clothing.
Mesh clothing is the latest trend within the fashion industry, and it's easy to see why. It may not be the warmest of options for the cold British weather, but it goes with just about anything.
A stylish top layer? An under-layer for a dress or pinafore? A bodycon dress? Mesh can be worn and styled in so many different ways that are both fashionable and comfortable.
Here is Fashion North's three-step style guide to mesh clothing to help you get involved in the clear craze of 2019.
1) Dress it up – From a classy dinner to a night out on the town, mesh dresses come in all different shapes and sizes and are something that is both flattering and comfortable.
This neon mesh dress from ISawItFirst is the perfect ruched bodycon dress for someone that wants to stand out at a party while also keeping up with the latest fashion trends. Don't forget your undergarments with this one though, wear a crop top and shorts combo or a slip dress underneath.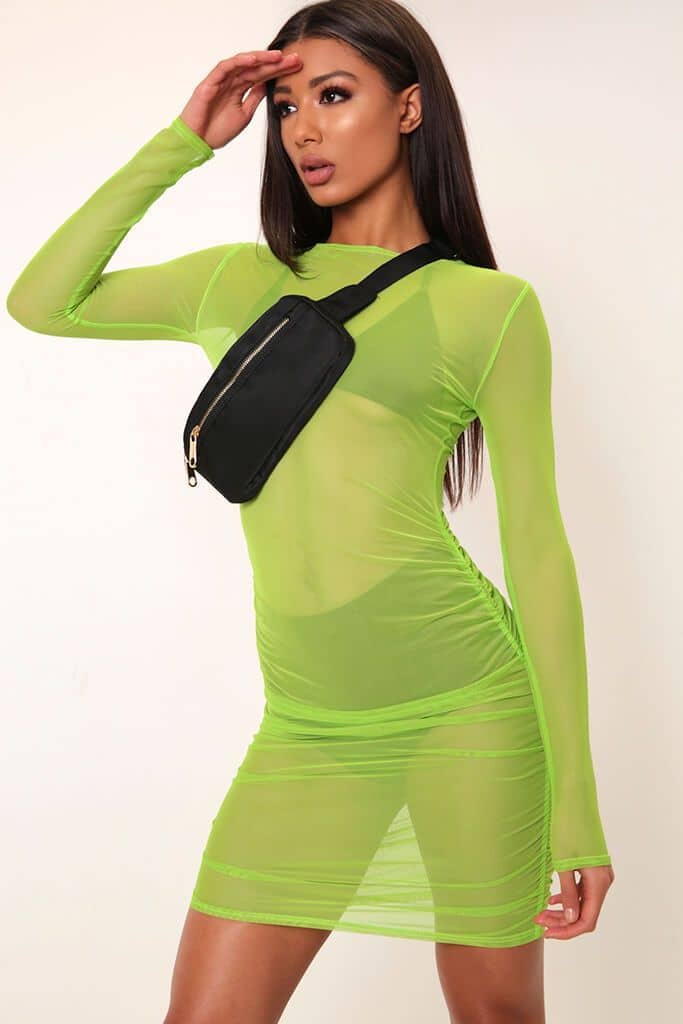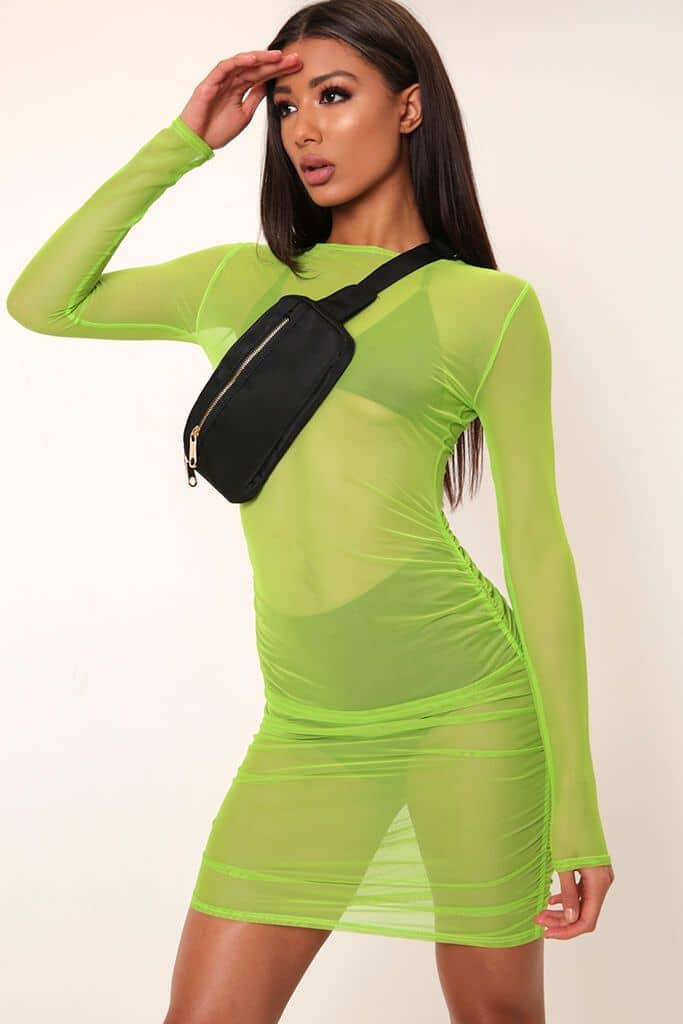 £18 From isawitfirst.com
In comparison to a more classy take on mesh, this black lace striped detail midi dress is a style that brings elegance to the mesh trend while still maintaining the flattering look that mesh gives.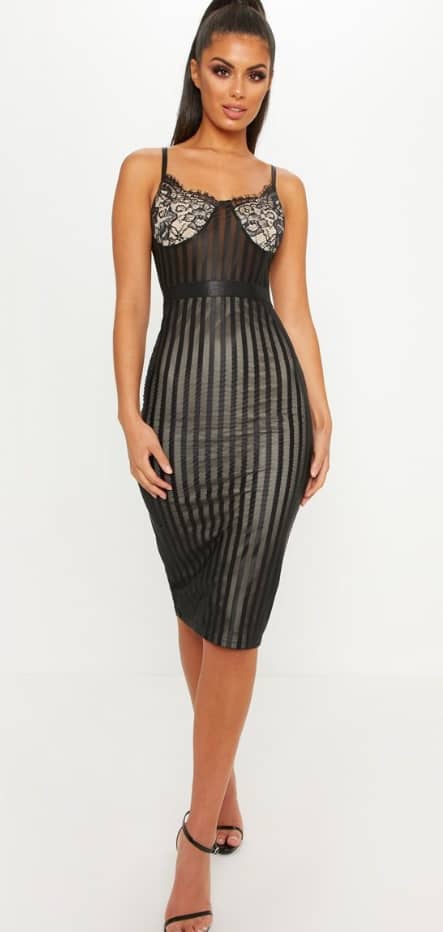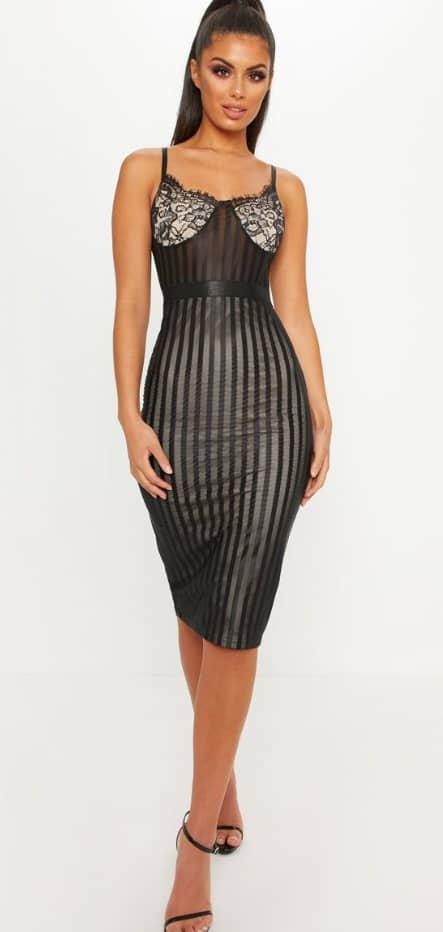 £35 from prettylittlething.com
2) Make it casual – As well as being a dress-up kind of material, mesh is the perfect way to spice up a casual day-to-day outfit.
One way to spice up a casual outfit for summer is with a mesh t-shirt. Perfect with a pair of mom jeans and a summer bralette to give a cool 90s vibe to your summer.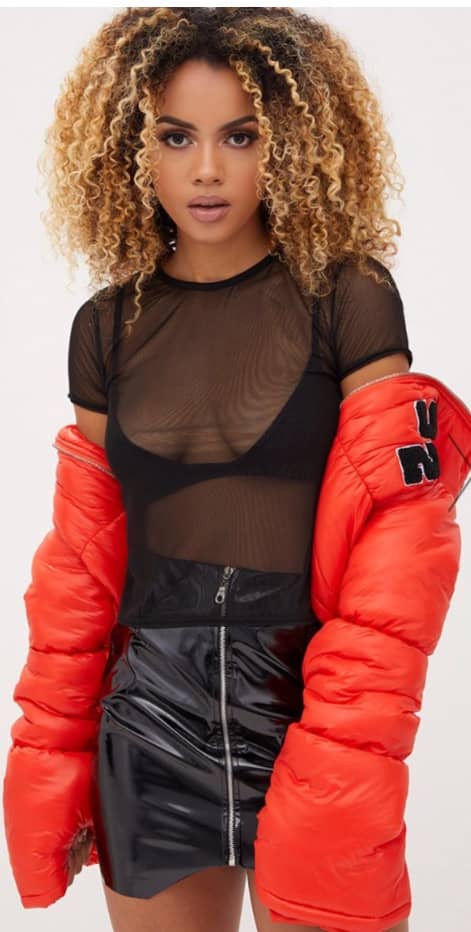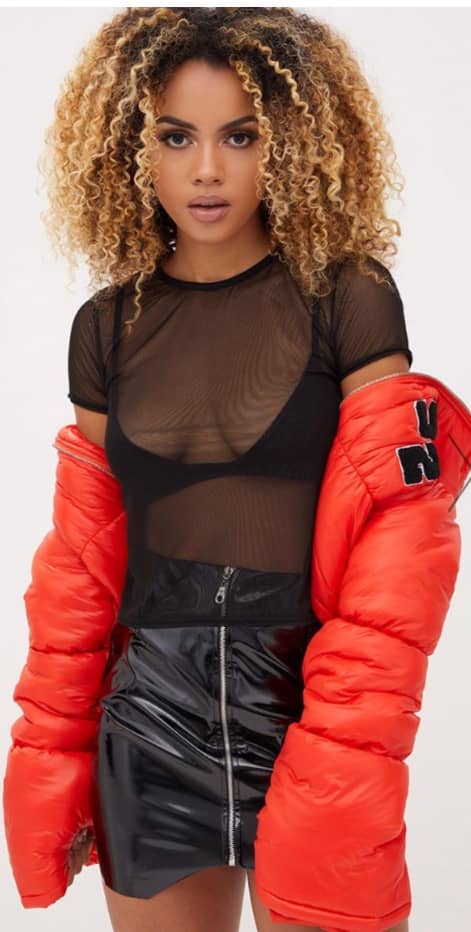 £6 from prettylittlething.com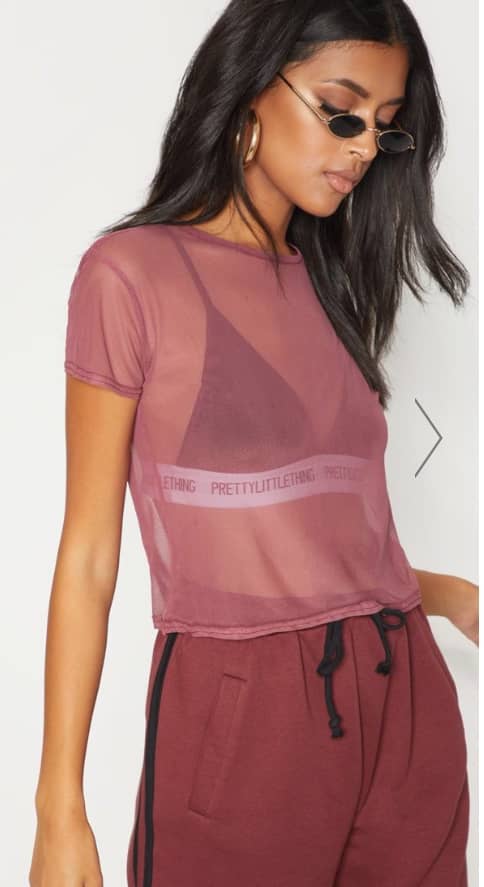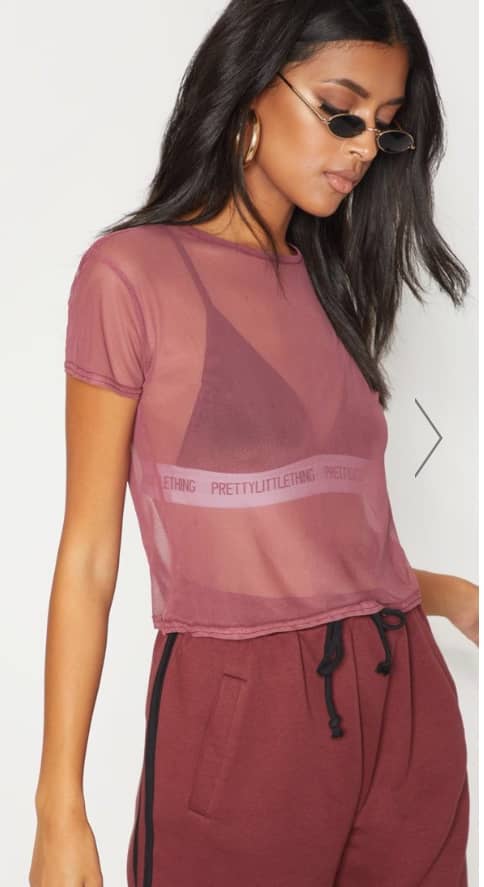 £6 from Prettylittlething.com
Another way to style your everyday wardrobe with this transparency trend is as an underlay for dresses and pinafores. These looks are a great way to make your average pinafore more exciting. This will work with any long sleeved mesh top or bodysuit in any style.
This leopard print mesh bodysuit would go great under any plain denim pinafore and gives the perfect addition to a once boring outfit.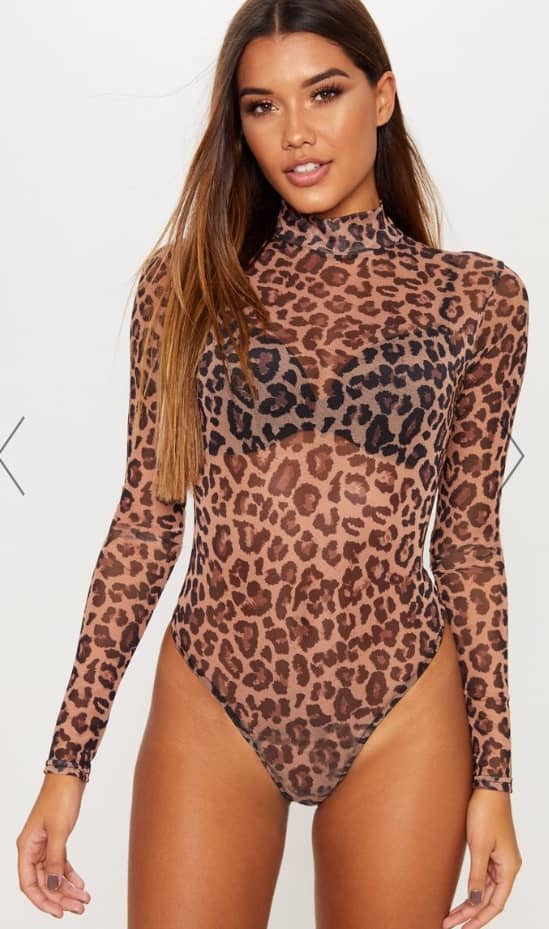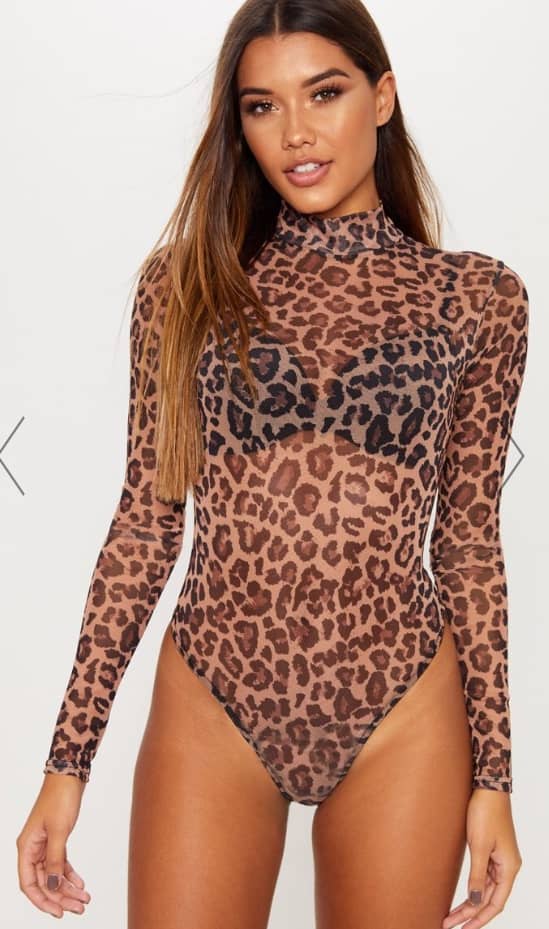 £15 from prettylittlething.com
Or this black mesh bodysuit would go with any pinafore, dress or playsuit, as it's true what they say, black really does go with anything.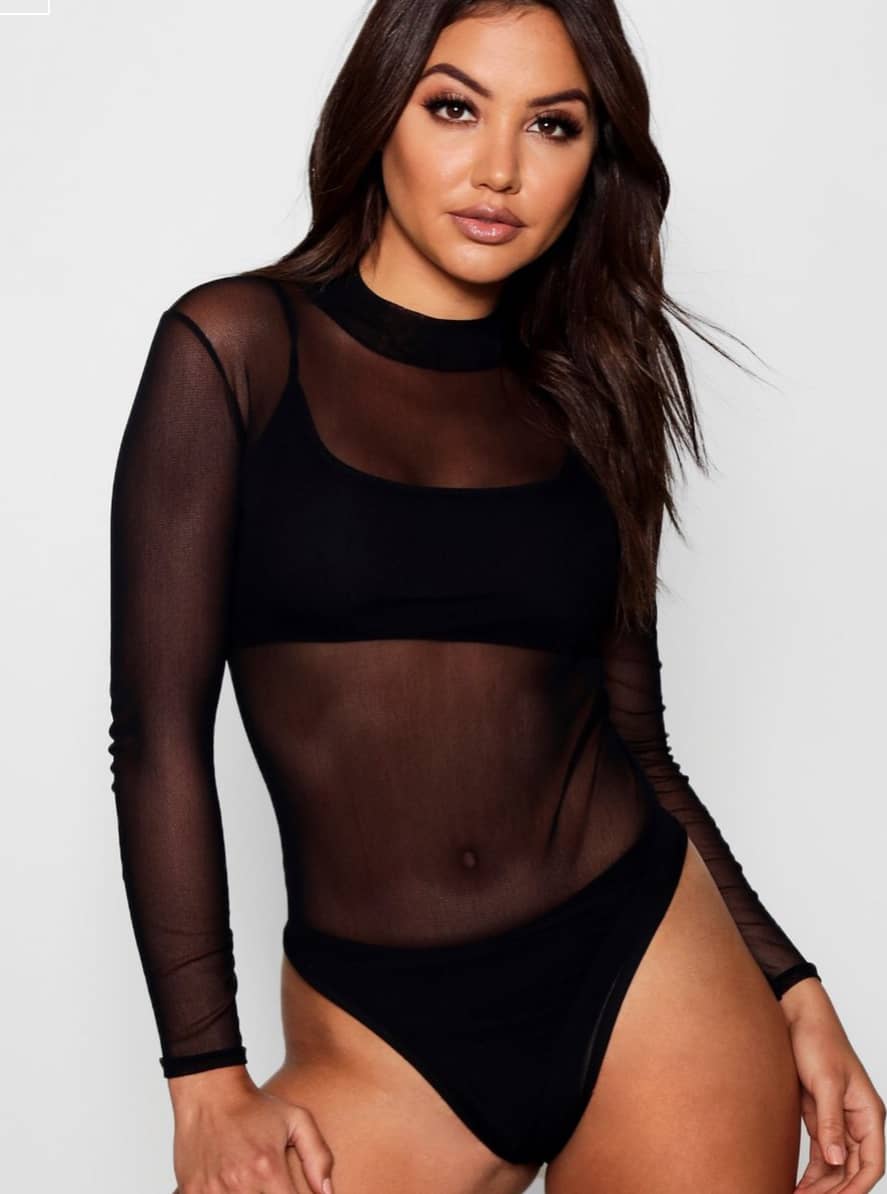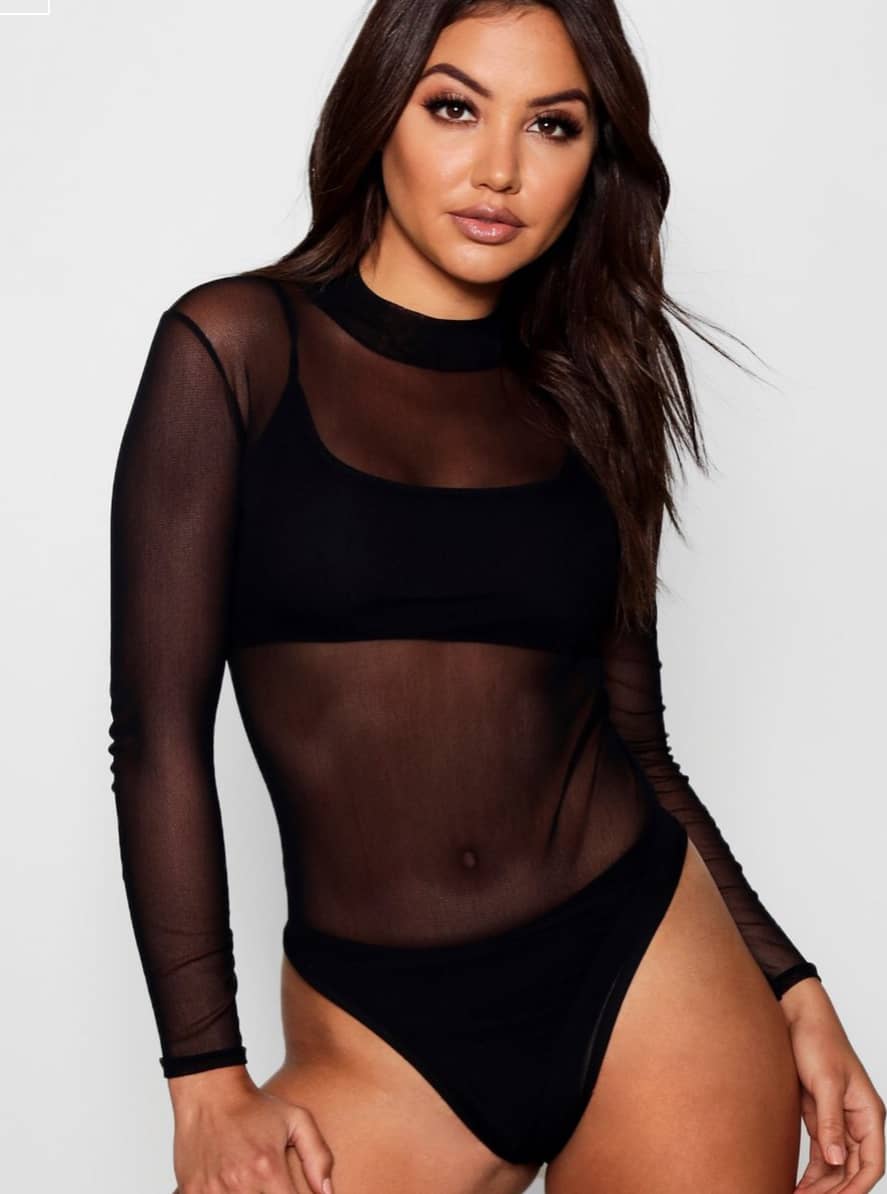 £14 from boohoo.com
3) Get active – Activewear is an all year round buy, because who doesn't like to buy comfy clothes whether you actually work out in them or not. Mesh is the perfect material for activewear because of its breathable fabric.
These mesh panel leggings are a great way to style your get fit outfit while adding flair to your bog standard black leggings.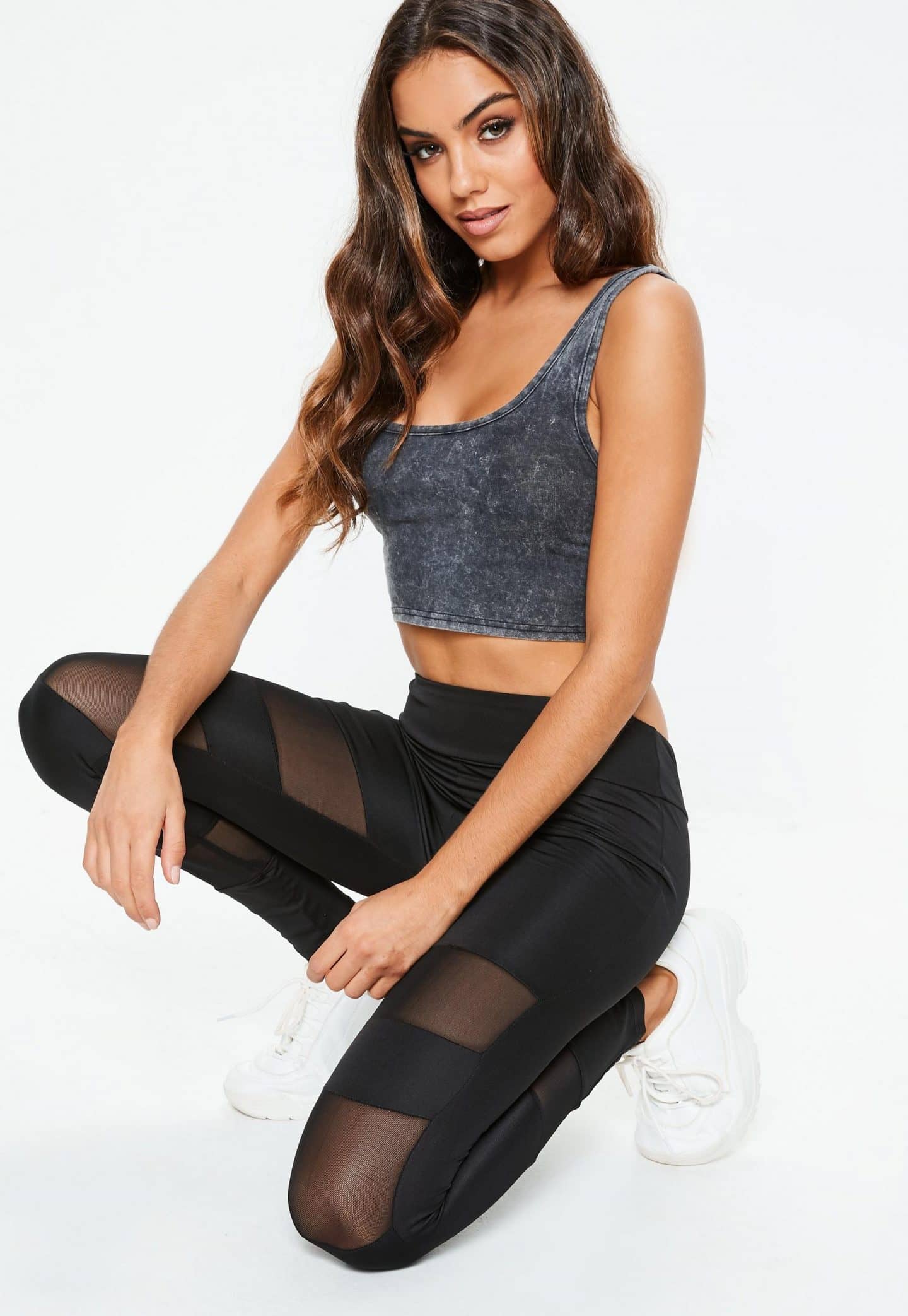 £16 from missguided.com
And why not get a top to go with that? Something that will show off a bright and colourful sports bra, this mesh camo top is a great combination of stylish and gym suitable.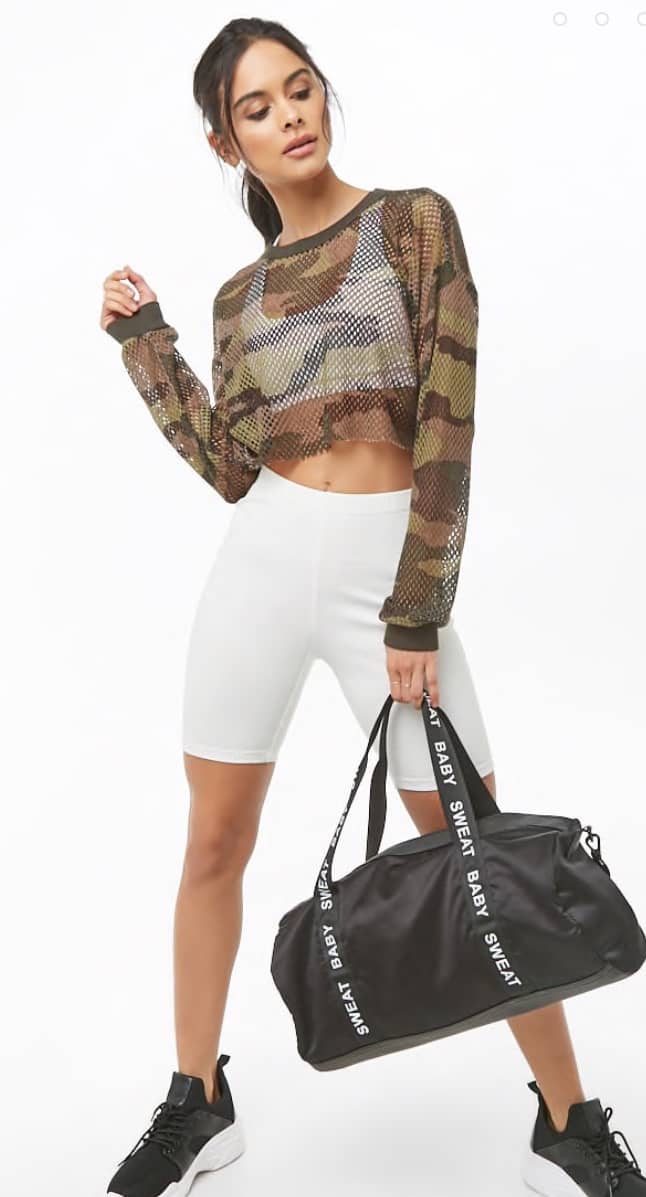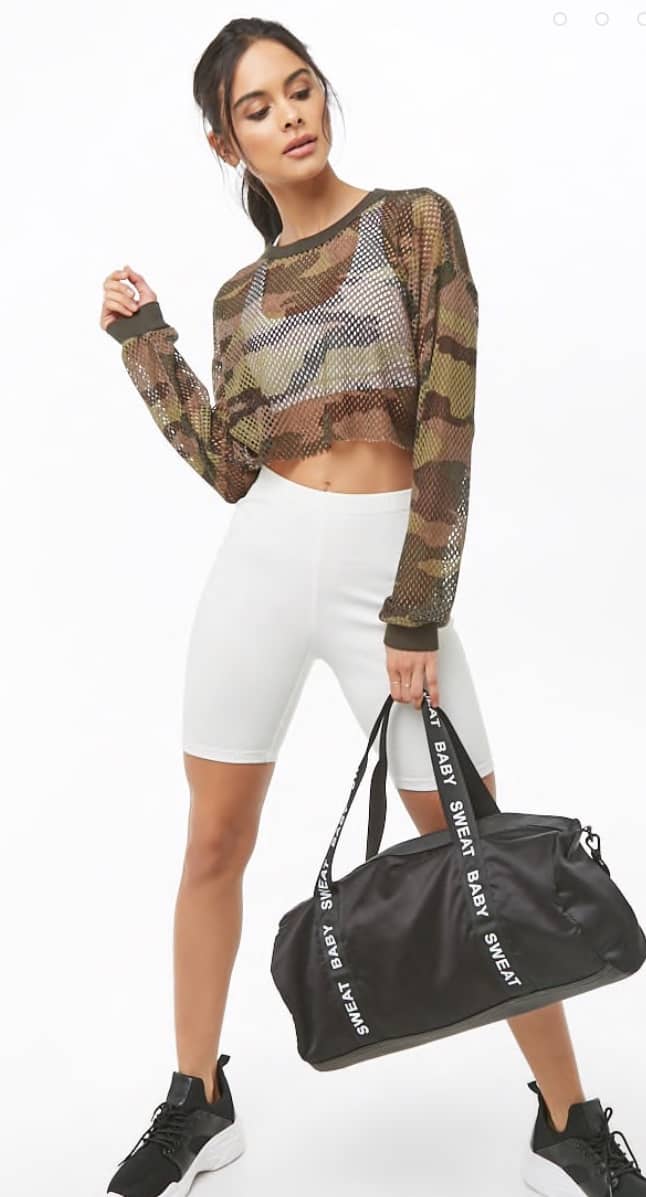 £14 from forever21.com
We hope this has helped you gain a few tips and tricks on how to dress your see-through style for 2019. Any more tips on how to style this trend? Tweet us @Fashion_North