A fashion staple, leather trousers are a fashion trend that won't be leaving any time soon. Learn more about leather trousers, a classic street fashion item, and how to style them.
The leather style may be worn by anyone, even though leather trousers are typically linked with women's fashion. Take a look at some wardrobe suggestions to get you started.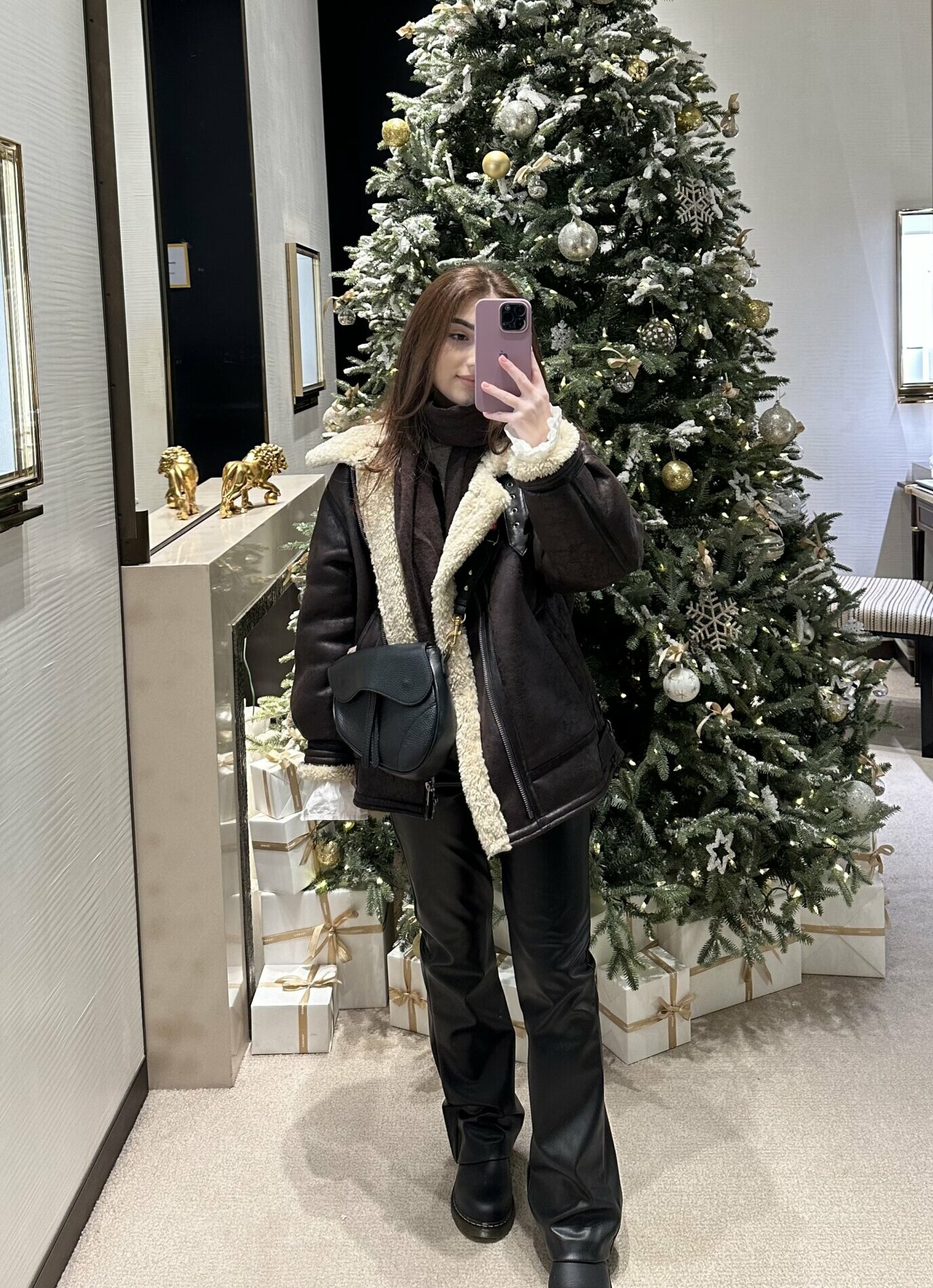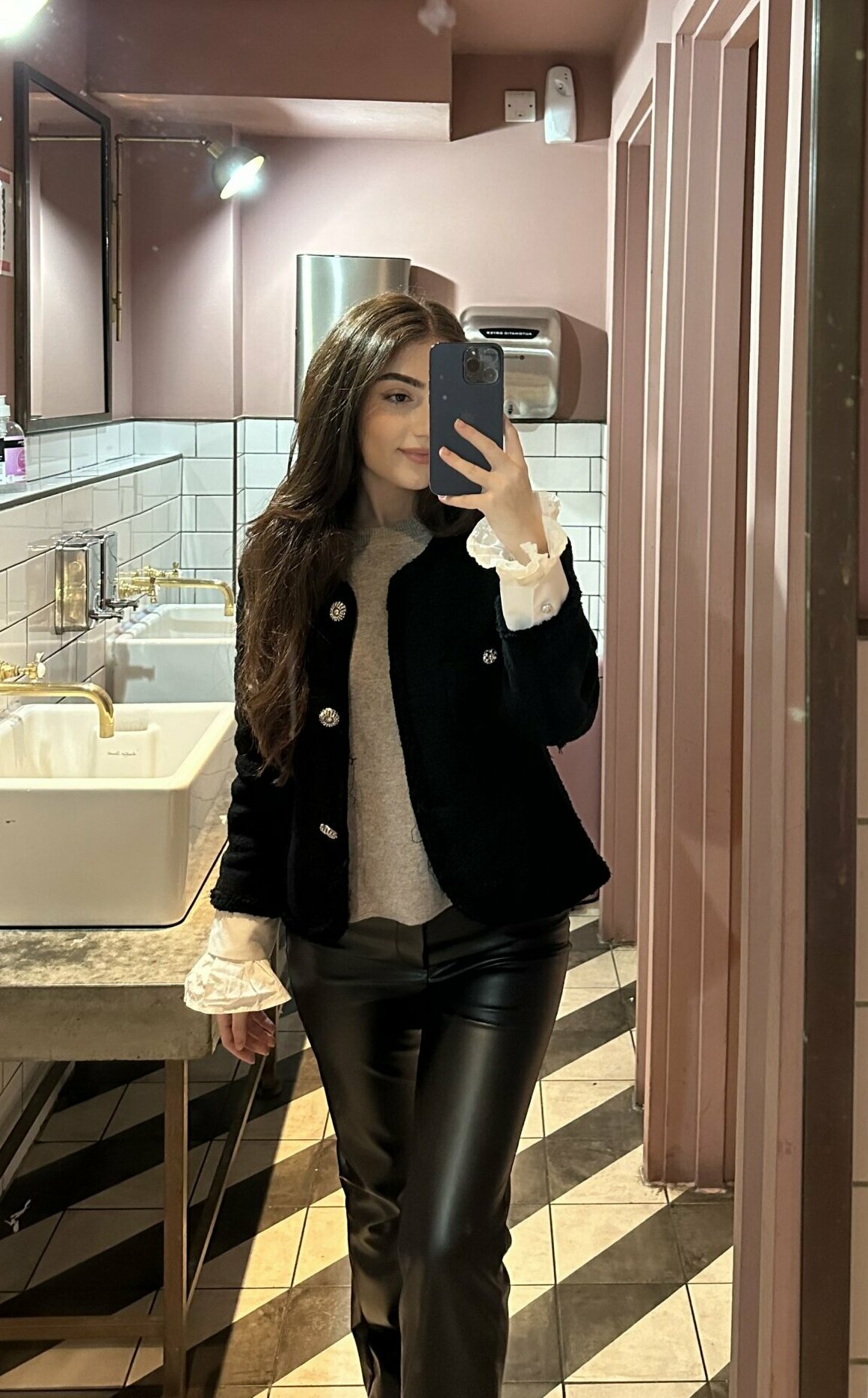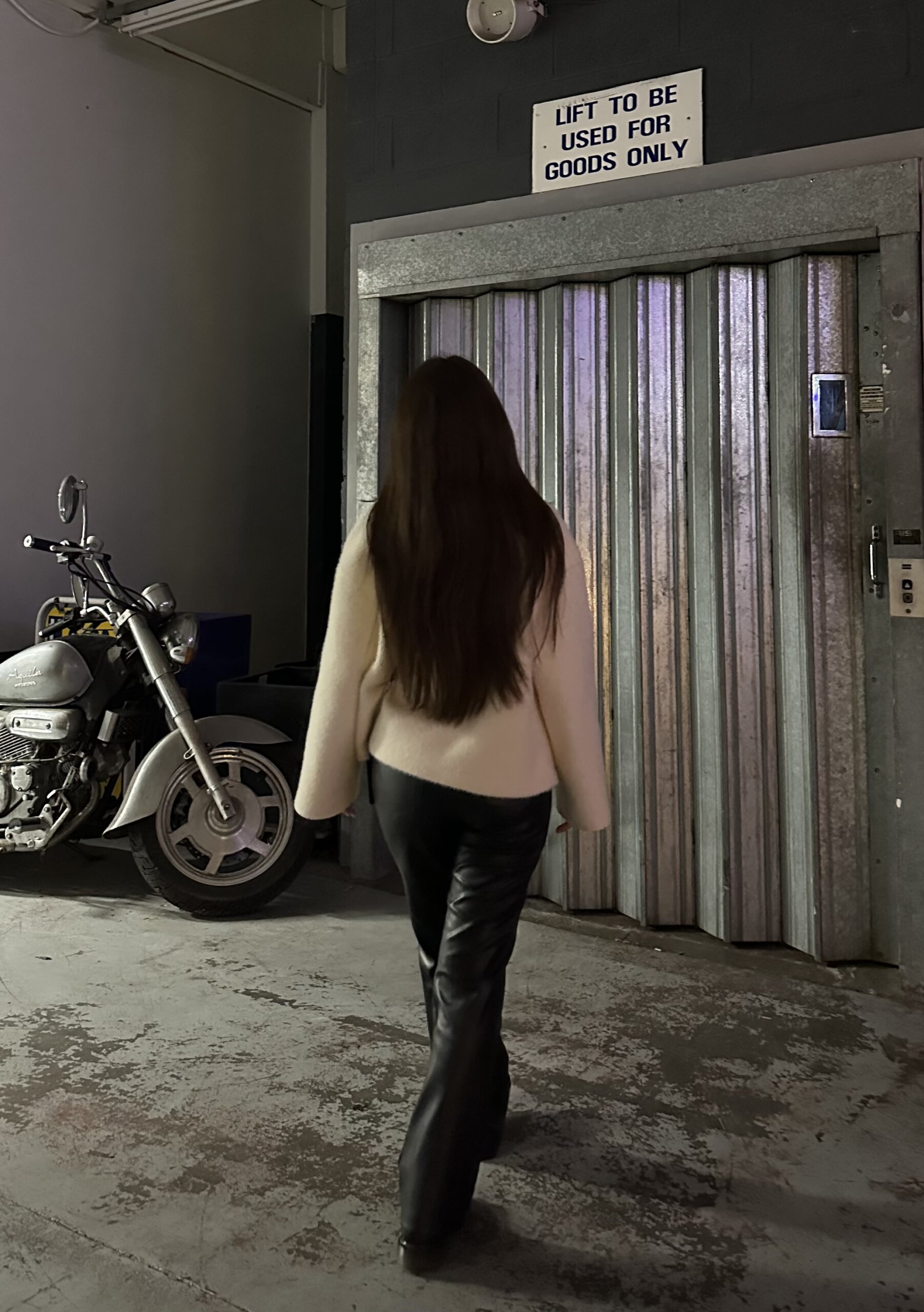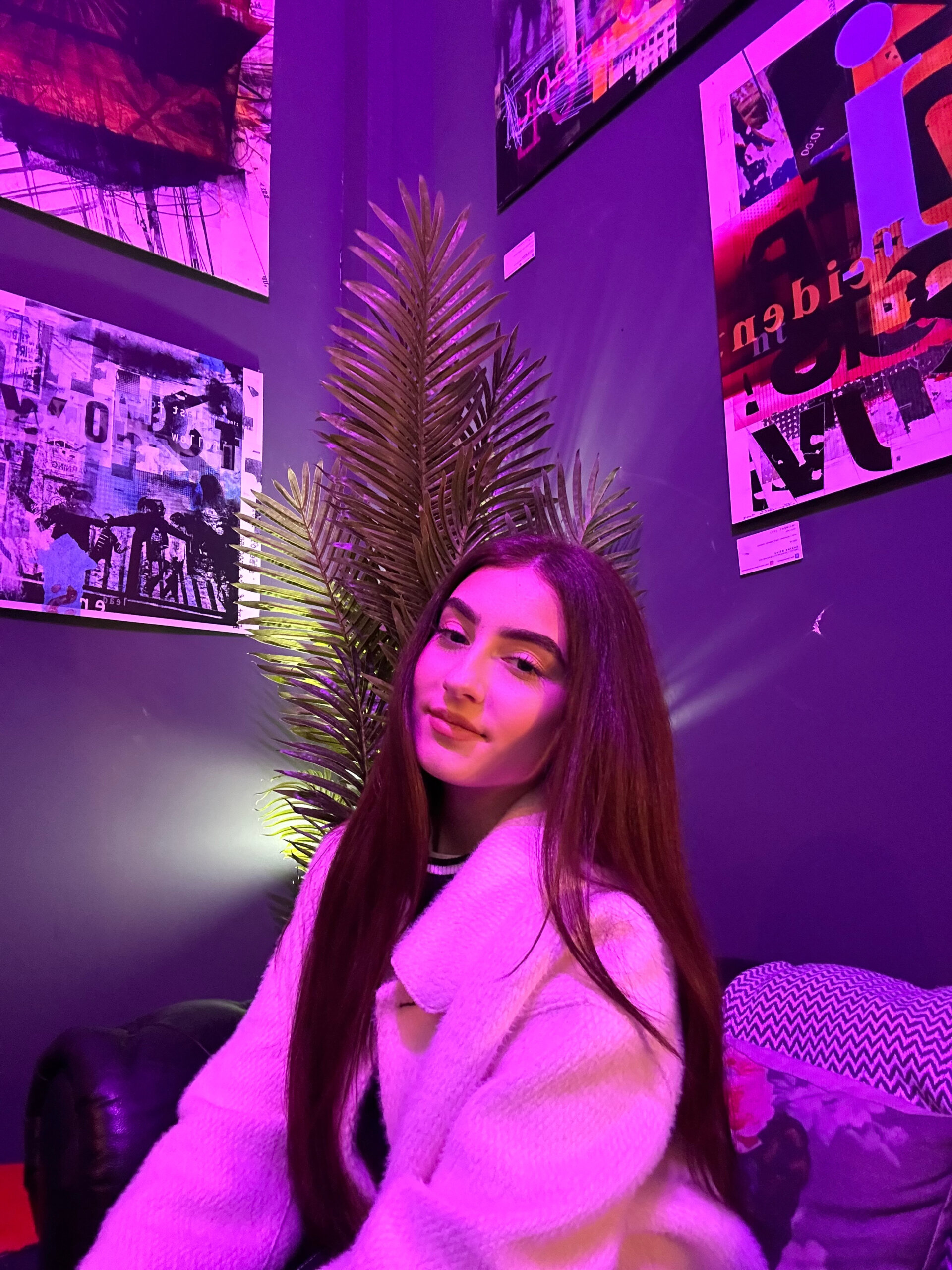 1. The first look consists of a leather trouser with a faux suede harrington jacket. A chic, oversized jacket worn over a white button-down shirt is a terrific way to wear the leather. Put on a pair of Dr Martens boots to round off your casual daywear appearance. Moreover, to accessorise i have added a black Dior saddle bag to complete the look. 
Get the look: Suede Jacket  Leather Trousers  Bag  Wool Scarf
2. The second look was simple all i had to do was combine black leather trousers with an eyelet ruffle trim raglan sleeve grey jumper. The grey jumper perfectly complements the leather pants. The appearance was improved by the addition of a French black button front flap tweed overcoat. You can wear the look with a cosy pair of white tennis shoes or a pair of black leather ankle boots.
Get the look: Grey Jumper Leather Trousers Tweed Jacket
3. For the third look i have decided to wear a black crop top under a white lapel neck drop shoulder coat. Combined with a pair of leather trousers, this casual, chic look creates a flattering silhouette. In addition, to accessorise you can add some jewellery and rings.
Get the look: Coat  Leather Trousers  Crop-Top