When it comes to hitting the beach, you can't forget your trusty beach bag and sandals. Choose a bag that's big enough to fit all your essentials – sunscreen, a towel, and of course, your favourite perfume. And when it comes to sandals, the options are endless. Whether you prefer flip flops, slides, or strappy sandals, make sure to choose a pair that's comfortable and easy to slip on and off. With your beach bag and sandals in tow, you'll be ready to hit the sand in style!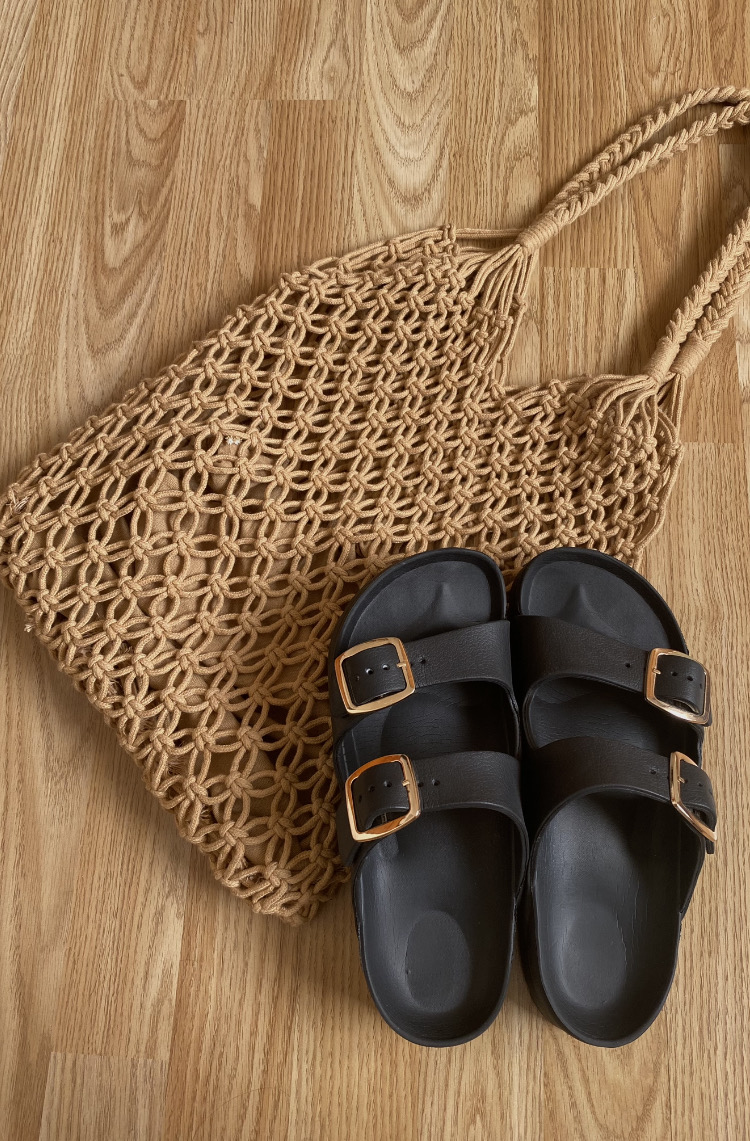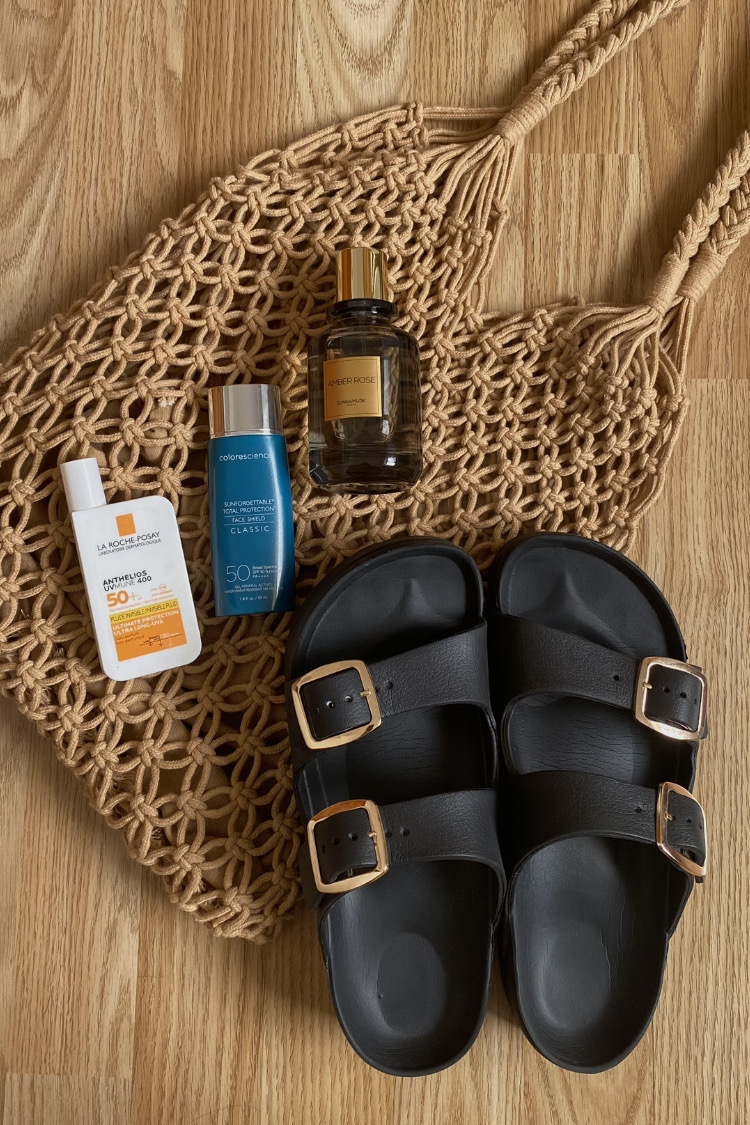 If you're looking for a new perfume to try, it might be worth giving Amber Rose by Sunnamusk London a chance. With a name like that, it sounds like it would have a warm, inviting scent that's perfect for summer. Amber Rose is the perfume you want to wear when you're feeling like a boss babe who's ready to conquer the world! It's got all the right notes to make you feel like a superstar – from the woody and musky scents that give it that sensual edge, to the bright and fruity tones of bergamot, melon, and juicy pineapple that make it feel like a party in a bottle! So, if you want to smell like a million pounds and feel like you can take on anything, Amber Rose is the way to go!
The Crochet Beach Bag is the perfect accessory to take with you on your next beach adventure, with plenty of room for all your sunscreen, towels, and snacks. And the best part? It's so stylish and chic. So, whether you're planning a day of sun, sand, and surf or just want to add a little bit of beachy flair to your everyday look, the Crochet Beach Bag is the perfect accessory to make a splash!
(Get This Look: AMBER ROSE – sunnamusk,  Crochet Shoppe Bag – Primark,  Fawn flatform jelly flat sandals – ASOS, La Roche-Posay Anthelios UVMUNE 400 Invisible Fluid SPF50 50ML – boots,  CeraVe AM Facial Moisturising Lotion SPF25 with Ceramides For Normal to Dry Skin  – cultbeauty)