Picking accessories can be a tough decision and, we sometimes have too much choice, which includes tearing through the wardrobe to find the perfect details to add to an outfit. However, here at Fashion North, we are embracing a more vintage approach by reusing silk scarves. Audrey Hepburn, Jackie O, and Thelma and Louise did it first, but a simple scarf ties together any outfit for your everyday work look or a sophisticated night out with the girls.
There is such a variety of styles you can choose, from a delicate drape to a pretzel knot, we have captured four looks for you to try.
The Necktie
What is the perfect way to tie a scarf you, may ask? Well, there are many ways you could loop it and style it, but we just hung the scarf around the neck and did one knot at the front. This makes the scarf look more effortless and stylish. By choosing the orange and nude scarf, it adds a pop of colour against the cream jumper. It is one of the quickest ways you can wear it and makes your outfit look more polished, as well as helping keep you warm on a cold day.
Photo credit: Fashion North
The Simple Bag Tie
Sometimes scarfs can be a bit too much for your outfit, or you may find the colour scheme doesn't match, but that's okay because we have you covered. By simply knotting your scarf around your bag, it creates a chic look and makes your bag look luxurious. We tied this silk scarf around a black leather shoulder bag which adds more freedom due to the mass amount of vibrant colour on the scarf, providing more creativity to an outfit. Switch up your daily handbag and try it for yourself.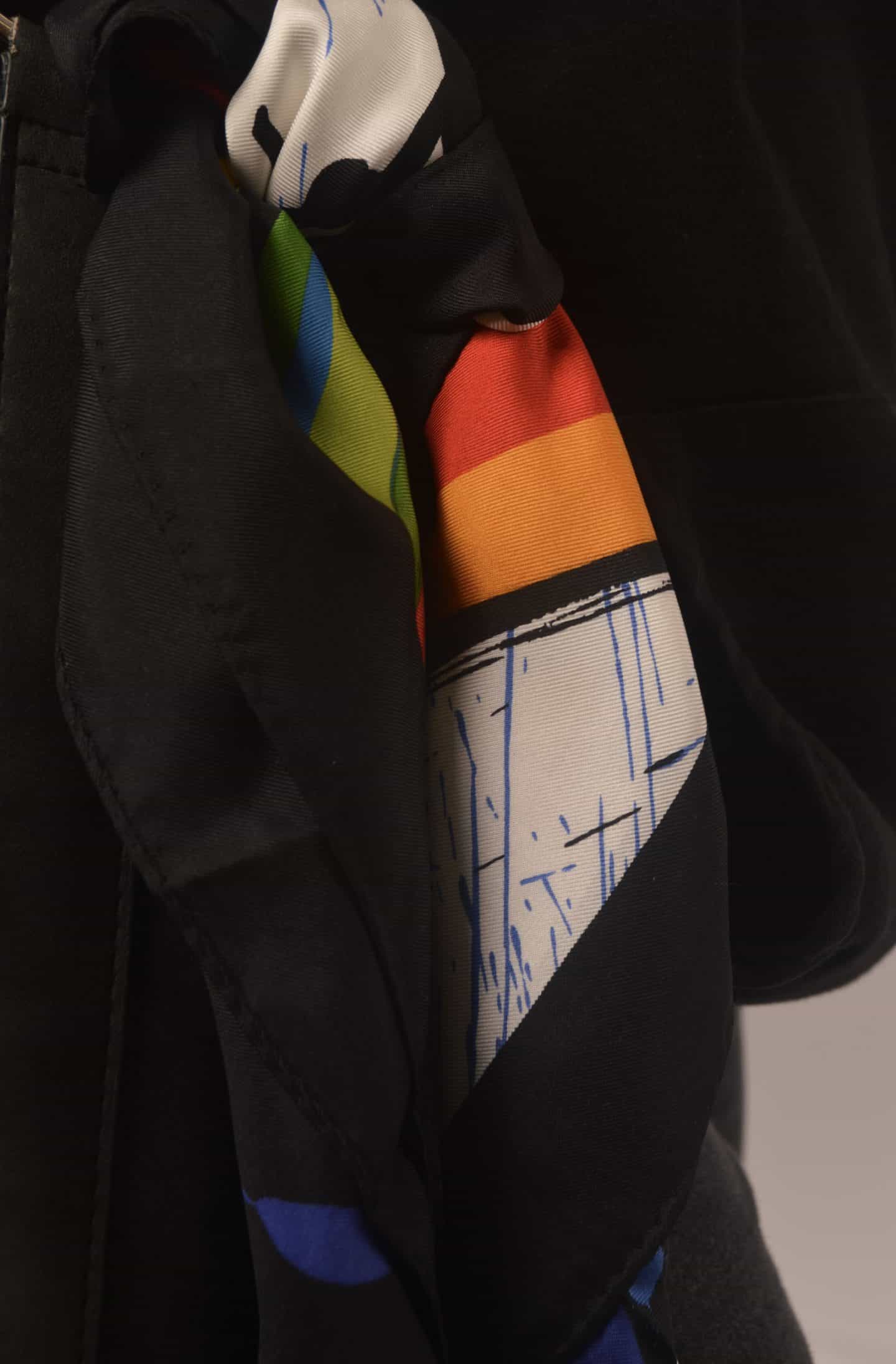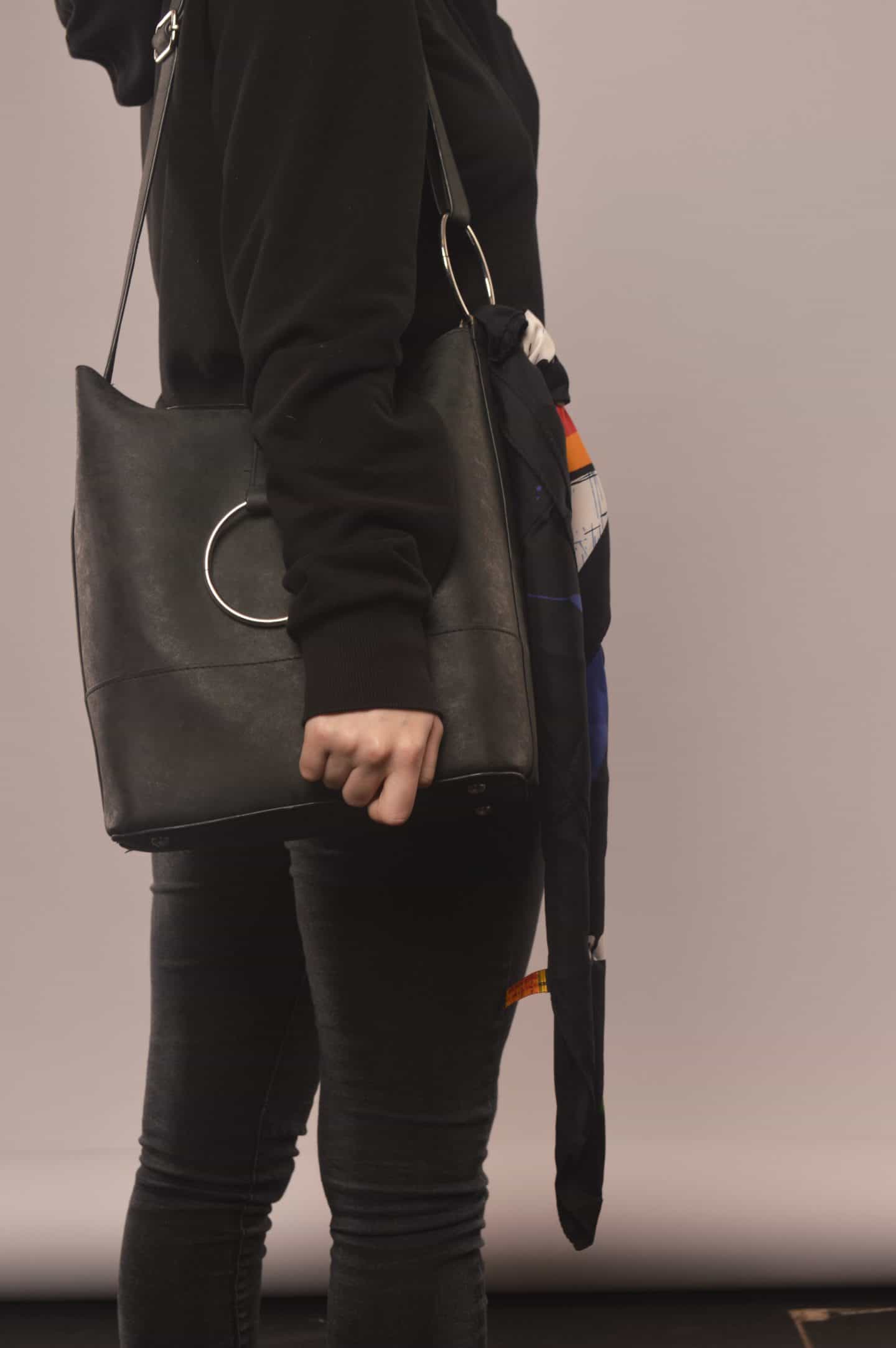 Photo credit: Fashion North
The Delicate Drape
Switching up your hairstyles can be a daily nightmare because the number of options you can choose from is endless but, why not tie all your problems together by simply adding a silk scarf to your look. We created a half-up, half-down look by simply sectioning two parts of the hair and tying the top part in a ponytail while letting the hair rest on your back. By wrapping the scarf around the hair tie, it secures it in place while creating a sophisticated everyday look along with an elegant finish to the outfit.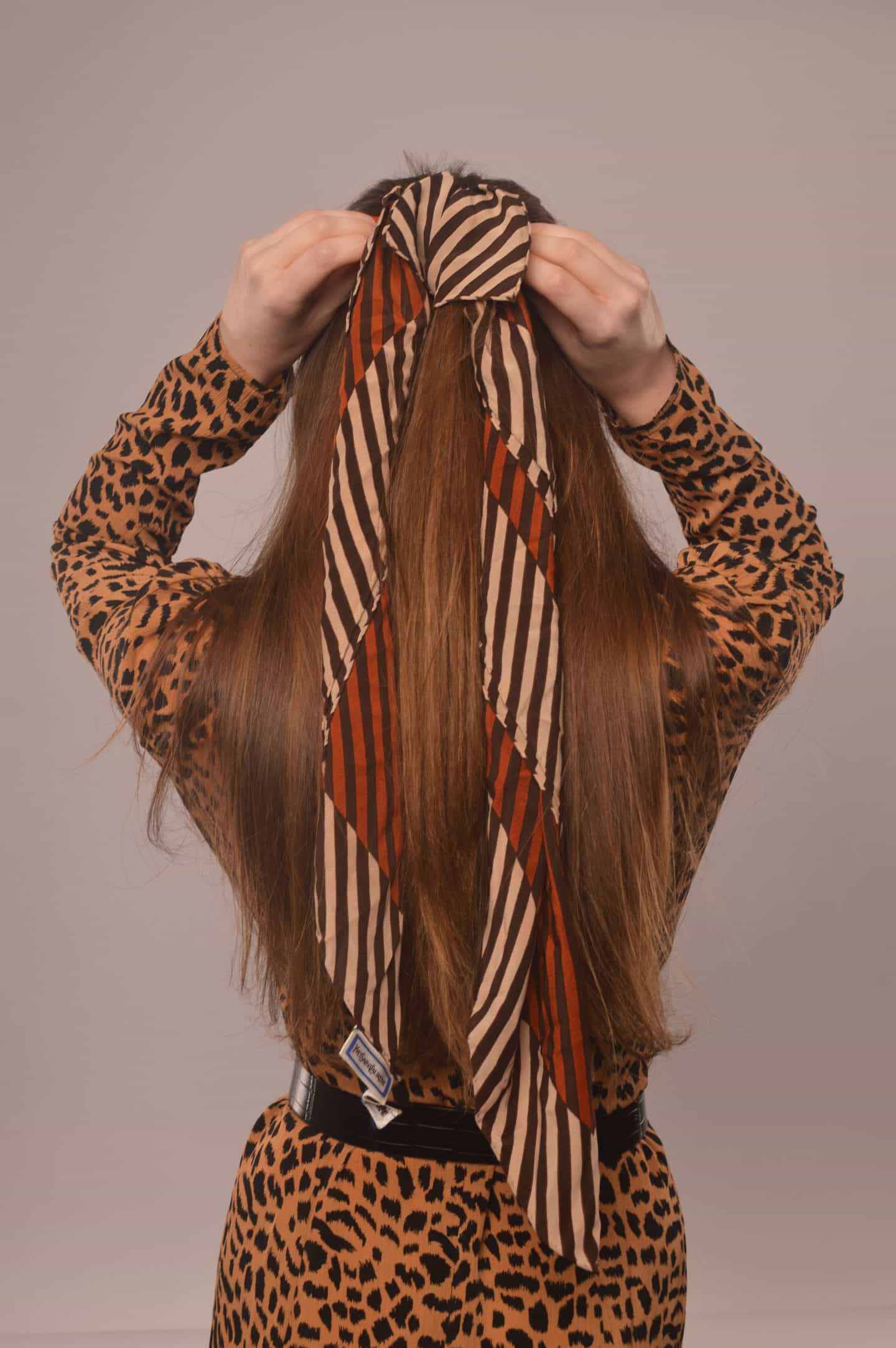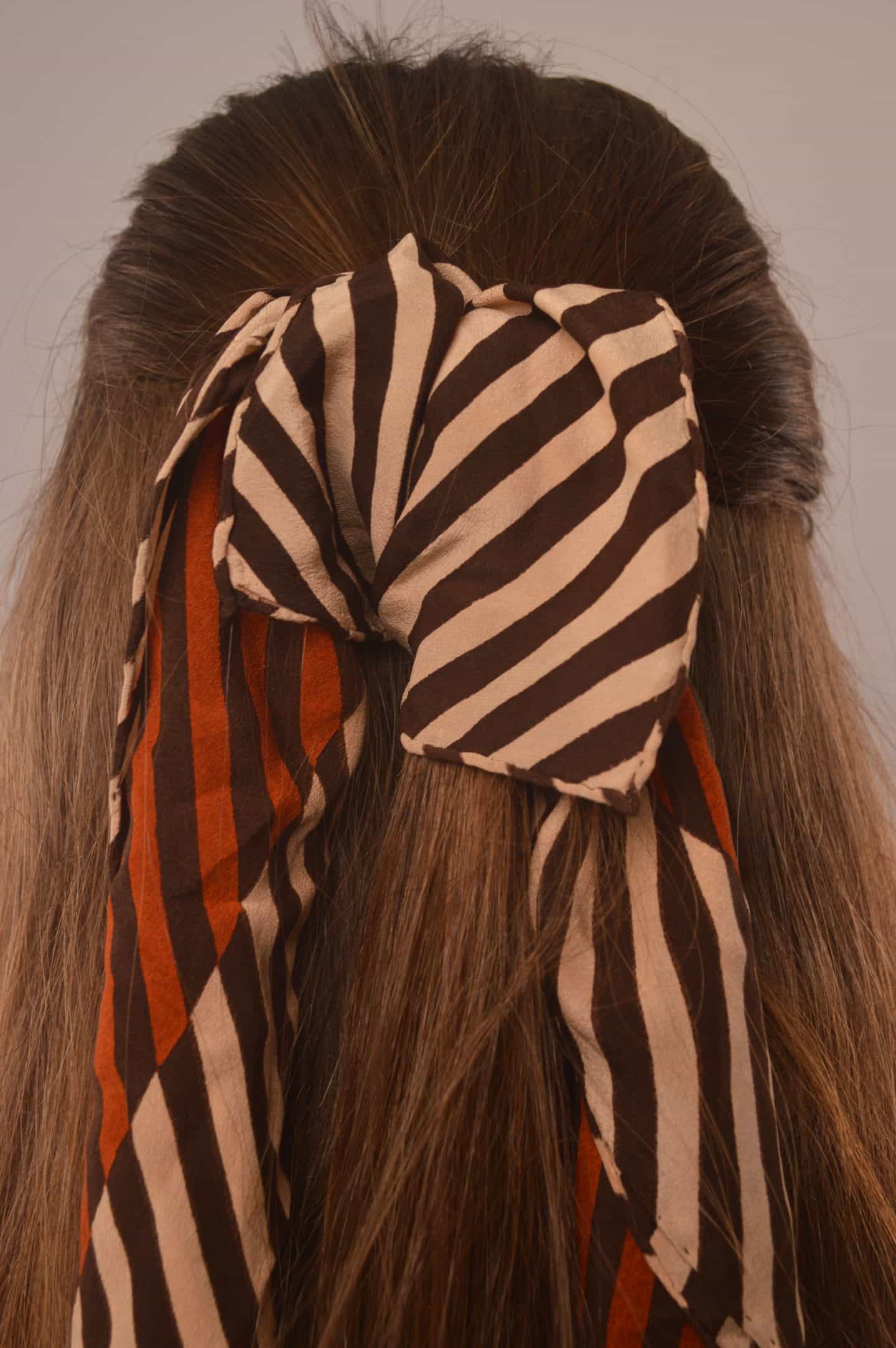 Photo credit: Fashion North
Granny Chic
Thelma and Louise did it first and, we are here to recreate it. Fold your scarf in half and wrap it around your head (I recommend wearing your hair in a low bun to hide any hair) then tie it at the neck to create this simple but effective look. Add some classic sunglasses to tie it all together and, you are ready for your road trip to becoming a fashion icon.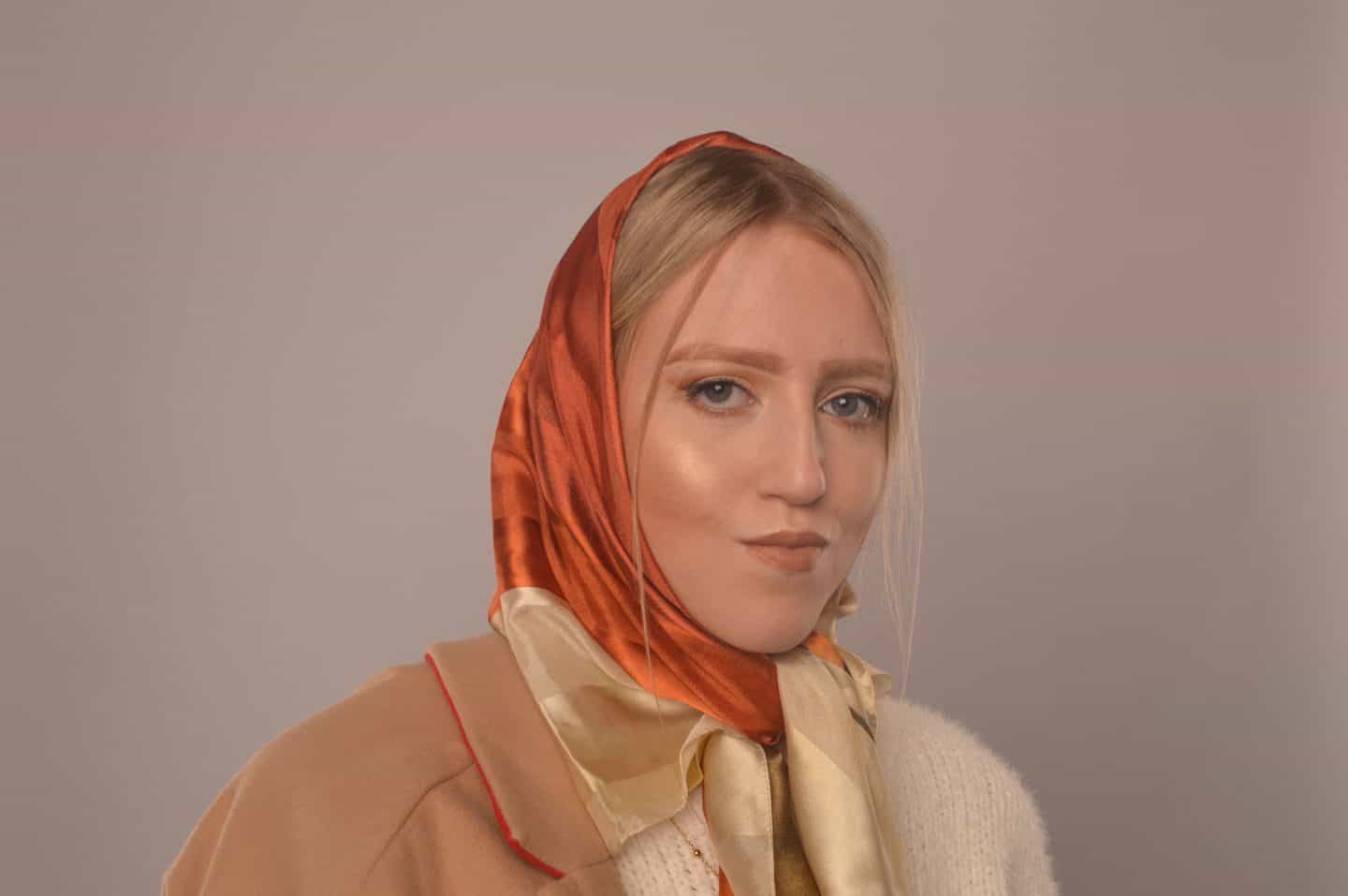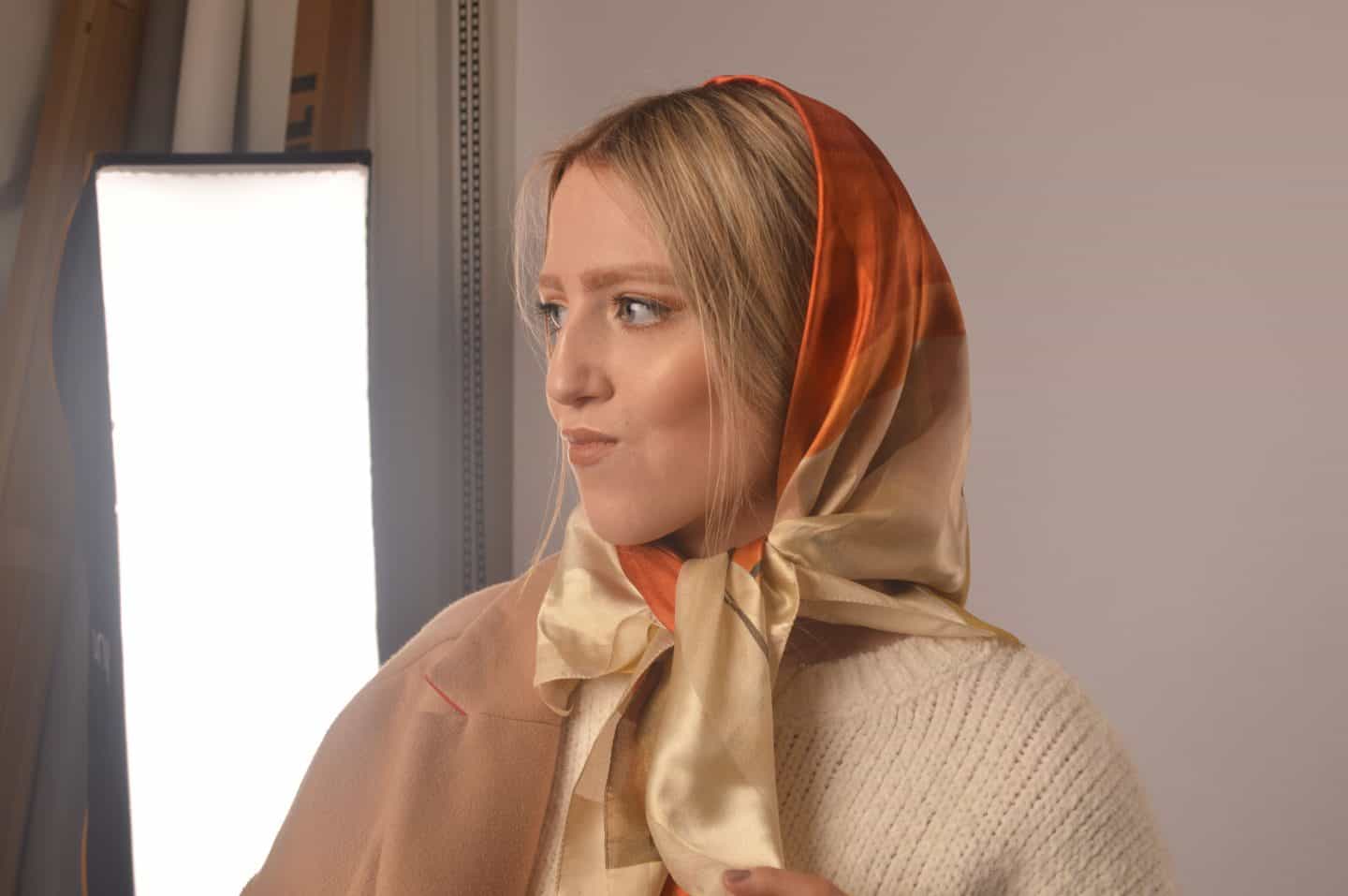 What is your favourite way to wear a scarf? Tweet us @Fashion_North.