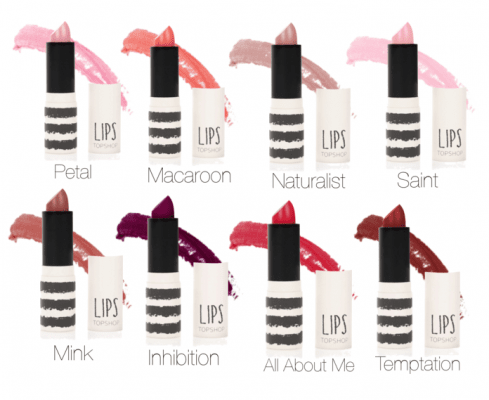 Say hello and welcome to the lipstick that should be in your makeup collection. After discovering Topshop launched its own makeup range way back in 2010, and since then the colours and quality have improved dramatically! From nudes to pinks, classic red and dark tones; there is definitely a colour to suit everyone.
All the lipsticks are quite creamy which means they do require more than one coat to reveal more colour, although they do moisturise your lips and the lipstick glides on smoothly.
Inhibition for example is a high pigmented colour which doesn't need to be applied more than twice, however, some of the pale pink shadows, like Petal, do need more work to make the colour pop.
The only thing that lets Topshop down with this range is their staying power, in a day the lipstick lasts a maximum of two to three hours, however placing a long lasting lip gloss over the top makes it more resilient for the daily tasks ahead.
Pick up your own shade only available at Topshop and are reasonably priced at £8.
Star Rating – 4/5