This spring and summer there are many trends that are taking over and brightening up our lives. The vibrant and bold, multi-coloured animal print trend is one of our favourite SS19 street style trends here at Fashion North.
Animal print has been around for quite some time now after finding its way into nearly everyone's wardrobe during Autumn/Winter 2018, and guess what? It's not going away any time soon. To vamp up the previous neutral animal print trend, vibrant colours have been added. This keeps the classic and ever-growing trend bright and fresh for the summer season.
We took to the streets of Newcastle and Sunderland to see how people are wearing the trend and to get some street-style inspiration.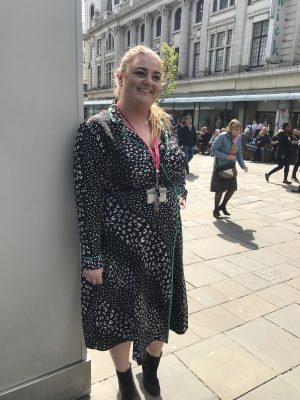 Rebecca Kemp, 29, from Sunderland is wearing a navy and white leopard print midi wrap dress from Primark. The dress also has green piped hems, matching the colour scheme nicely and adding some subtle detail. Although the colours aren't the brightest or the boldest, it still adds some more life to the outfit so that it is ready for a sunny day in spring. This dress is perfect for those who perhaps want to add some colour without being too bold and it is very easy to wear. Just slip this dress on and you're ready for the day, looking as stylish as ever.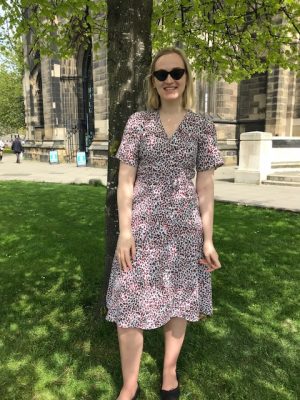 Jenni Cahill, 21, from Birmingham, follows this seasons trend perfectly in a red, white and black leopard print wrap dress from New Look. The mix of colours in this dress keeps it fun and light for summer as well as giving the classic wrap dress a modern refresh. Jenni paired this dress with some matte black ballet pumps to keep her look casual and to add comfort. Head-to-toe colourful leopard print, or any other animal print for that matter, is a great way to stay on trend for spring and summer 2019. Another alternative for this dress is this pink leopard print wrap dress from New Look.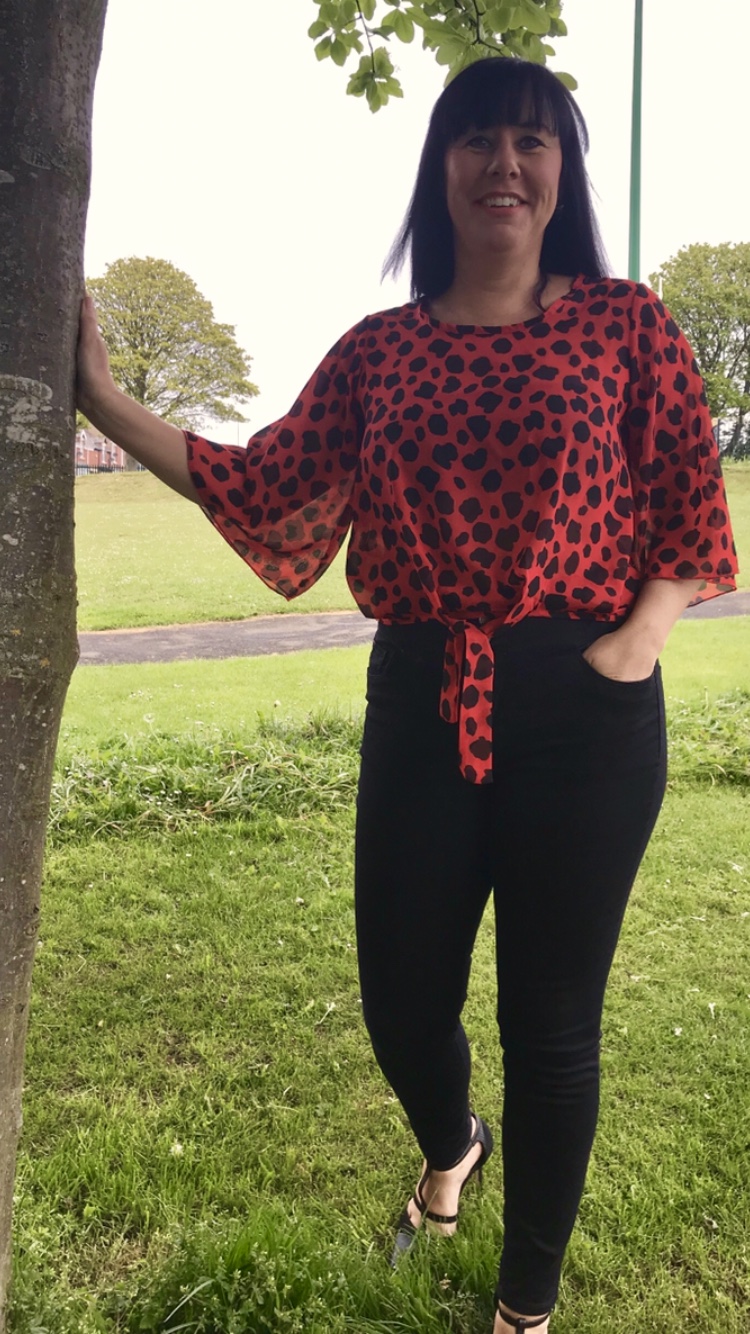 Rachael Brigham, aged 45, from Seaham, incorporates colourful animal print into her everyday outfit by wearing a red and black animal print blouse from Peacocks. She pairs the blouse with some plain black skinny jeans from New Look and some black heeled shoes from Boohoo. The red from the blouse adds a pop of colour, making the leopard print more interesting and fresher. You can add smaller amounts to any outfit, whether it be a t-shirt, blouse or skirt and it will be enough to keep you on-trend for the summer months. Rachael said: "I like the red leopard print blouse because it brightens up my outfit".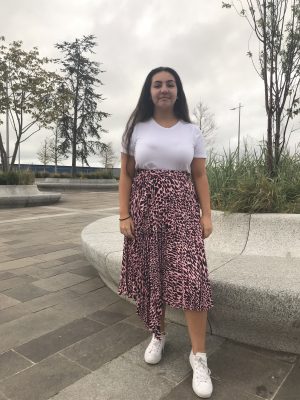 Melissa Olmez, 16, a student from Sunderland perfects the colourful animal print trend in this Topshop midi skirt. The colour pink is always a go-to colour when you want to brighten things up, so mixing pink with leopard print is faultless. The skirt doesn't stop there; small pleats and an asymmetric hem adds a little extra to the skirt, making it more eye-catching. Pair this beautiful, fun skirt with a plain white t-shirt and some white shoes to keep the look bright. In this picture, Melissa pairs it with some casual and classic Converse trainers as she takes style inspiration from various social media influencers on Instagram. Melissa said: "I love this skirt. I think it is the perfect skirt for spring and summer because it is colourful, and the print makes it fun."
What's your most treasured animal print piece in your wardrobe? Is it bright and bold? Tweet us @Fashion_North and let us know.