The Apprentice is re-appearing on our screens for a new series tonight (Wednesday 2nd October), which means we expect rows, tears, so many eye rolls from Karren Brady and, of course, a ridiculous amount of power suits. With the high street being full of different styles of suits, looking powerful has never been easier.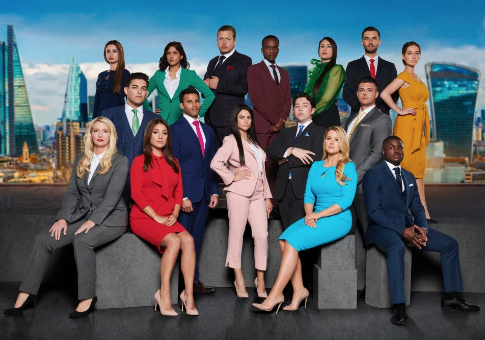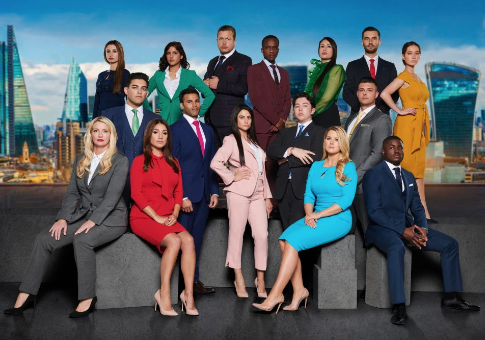 Everyone knows that making a good first impression is important, especially if you're going to present your business ideas to not only one of the most prestigious businessmen in the country, but also to the millions of people who will be watching on national television.
The line-up of the new series has been revealed, and we can't help but judge the outfits of the contestants.
One contestant, Carina Lepore, who is a baker from South London, is pictured wearing a light pink tailored suit which hugely compliments her petite figure. She manages to make looking professional very stylish while giving off a confident, modern and young vibe.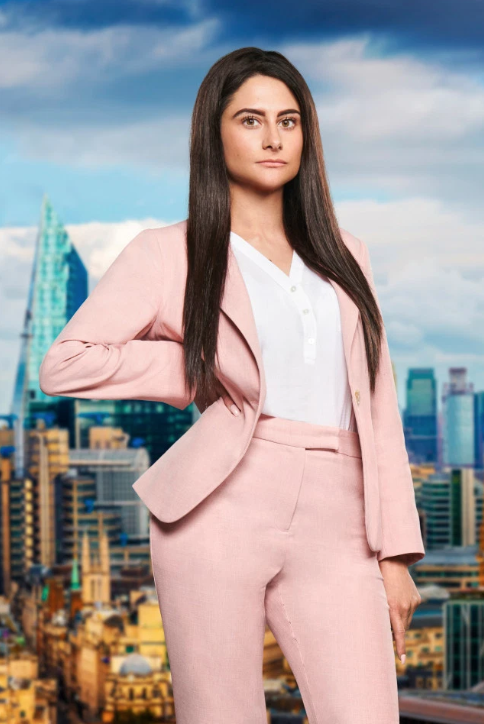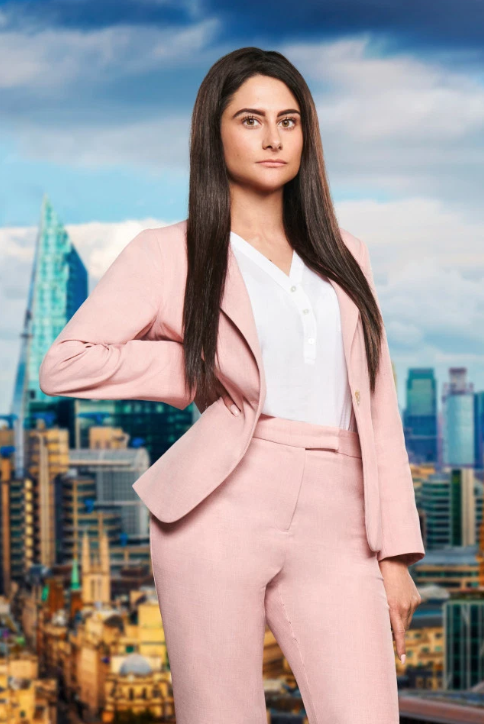 Iasha Masood, an account manager from Manchester, is wearing an emerald green suit which screams sass and class and definitely makes her stand out from the crowd.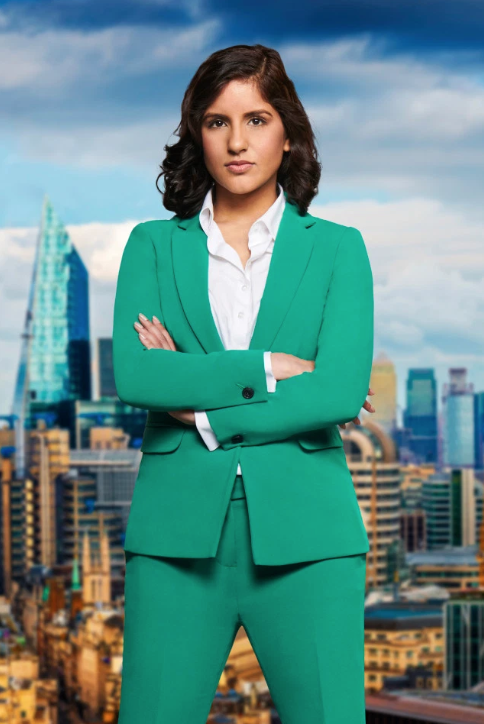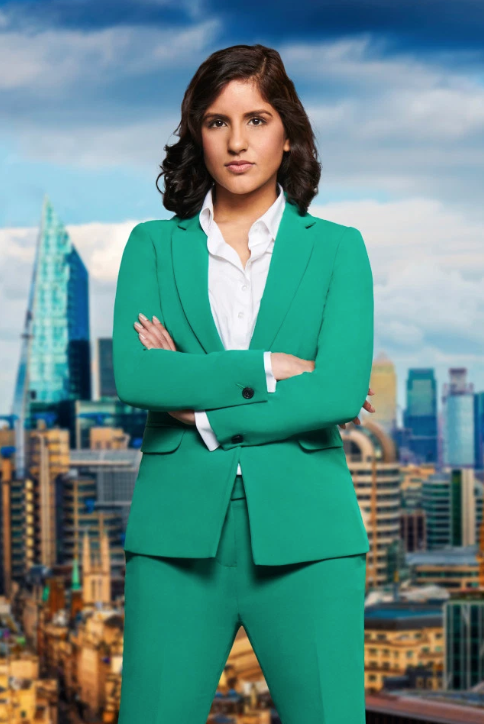 Marianne Rawlins, a risk management consultant from the US wears a grey tailored suit which in all honesty makes her seem BORING. However, in her pre-show interview, she did say "I'm definitely the epitome of 'don't judge a book by its cover' because what you see is not what you get" so maybe she'll prove us wrong.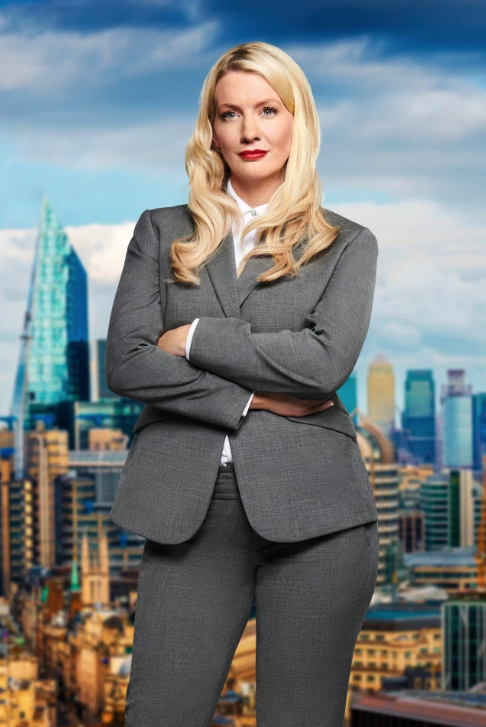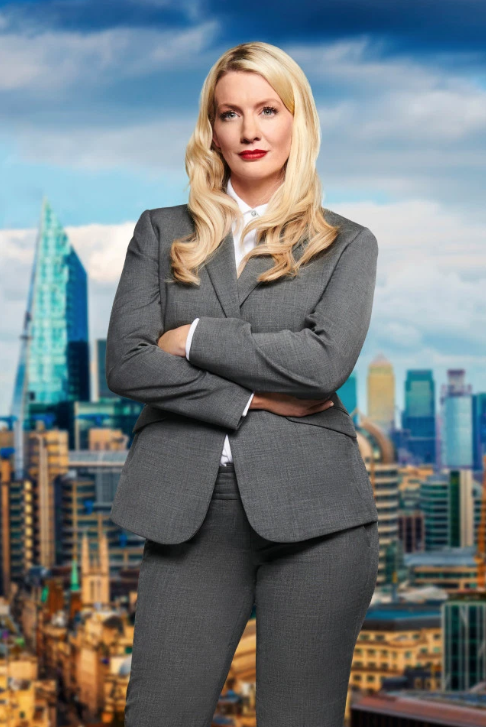 It's easy to find a suit for a good price in high-street stores at the moment.
This mustard suit from Topshop costs a total of £79, with the trousers costing £30 and the blazer costing £49. It's so versatile and can be styled for so many different occasions.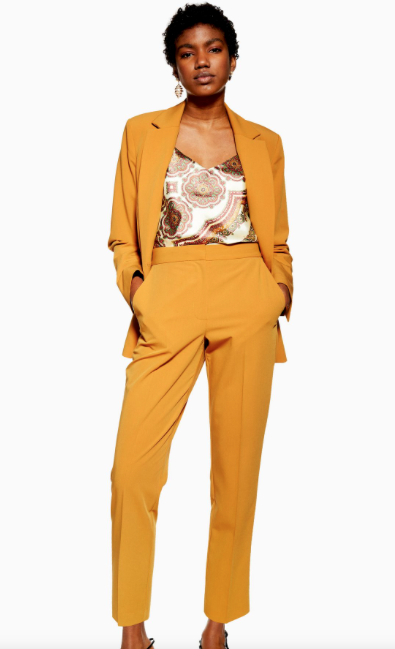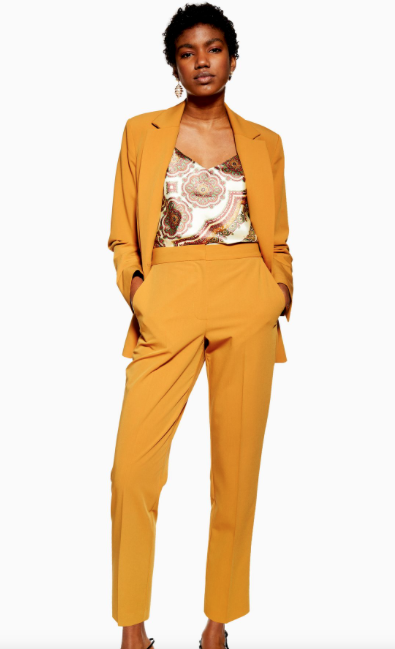 If a skirt is something you're more interested in, this check suit from New look costs a total of £48.98 with the blazer costing £32.99, and the skirt costing £15.99.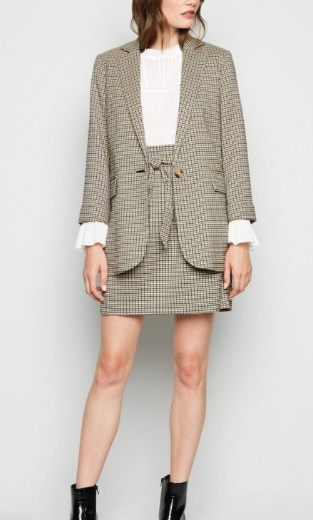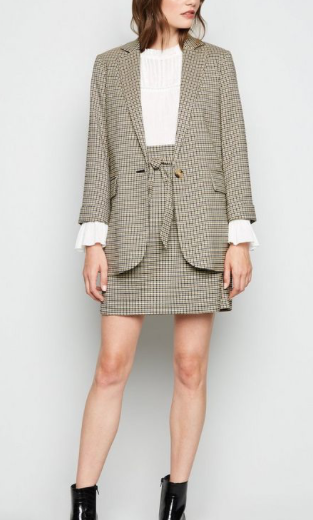 If you're feeling a little more daring, this pink suit with a cut out blazer from ASOS costs a total of £90 with the blazer costing £58 and the trousers costing £32. Maybe this isn't entirely suitable for some workplaces, but it would definitely make a glamorous outfit for a night out.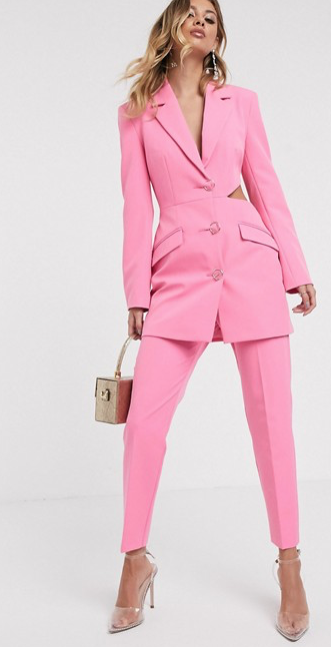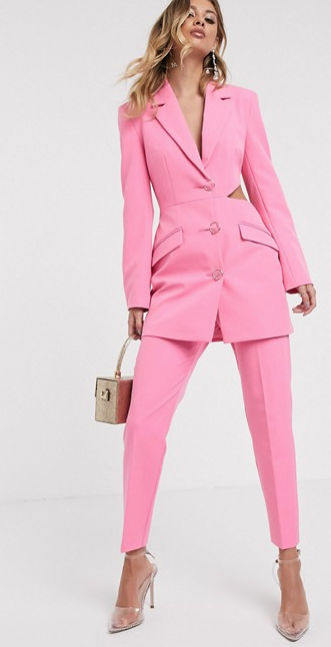 If being the lady-in-red gives you confidence, this red suit from Mango costs a total of £69.98 with the trousers costing £29.99 and the blazer costing £39.99.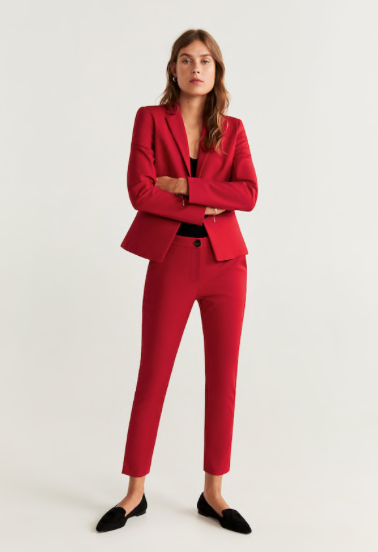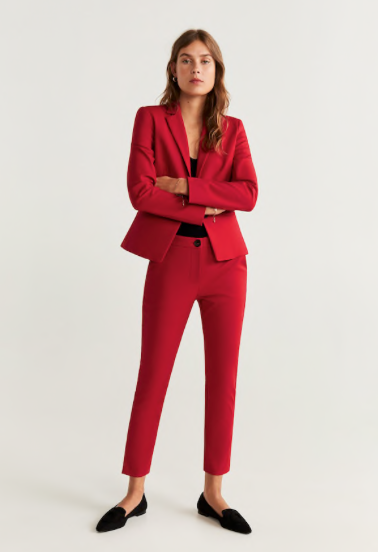 Watch The Apprentice every Wednesday night starting October 2, 2019 on BBC One at 9pm.