The former Disney child star Zendaya, has transformed into a social butterfly and could perhaps be the fashion icon of 2018.
Zendaya made her Hollywood debut when she stared in Spiderman Homecoming. She made quite the impression at the film's premiere when she wore a hot pink Ralph and Russo couture dress, featuring a thigh-high slit and her own cape. The actress floored the red carpet reports with saying things such as:
"Barbie herself appears at the Spiderman premiere". – enews
After showing the world that she is no longer the child star we all know and love, Zendaya transformed into a butterfly… literally.
'Daya' changed the game when she arrived to The Greatest Showman premiere wearing a one-of-a-kind Moschino dress from the Spring 2018 collection. After her appearance at the premiere, the world has gone Zendaya mad.
Designers have been inspired to create similar butterfly gowns and have been selling them since December 2017. for example, this Roberto Cavalli Butterfly Wing Print Gown for £1,435.

Or for a cheaper version, try this £12.17 slip dress from Sammydress.com.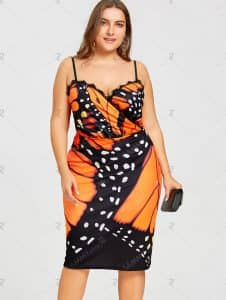 It hasn't gone unnoticed that Zendaya has been the front woman of NYFW. After attending shows like Burberry and Michael Kors, she has proved her status in the fashion industry. Accompanied by actresses Blake Lively and Emily Blunt, she has made an impression that won't be forgotten.
Like all icons, her dress sense isn't the only reason she may be style icon of the year. Zendaya has the personality to match her individual style.
Similarly, Cara Delevingne is known for not only being a beautiful actress and model, but having a relatable personality.
https://www.instagram.com/p/Bd4jMTqlCqD/?taken-by=caradelevingne
Perhaps Zendaya is the new Cara. But what is for sure is that this is Zendaya's year.