Since we're (almost) all now working from home it seems our Wi-Fi is beginning to struggle so because of this, we have decided to put together a little list of things you can do to give your Wi-Fi a rest. Who knows, maybe this pandemic might help you discover a new hobby?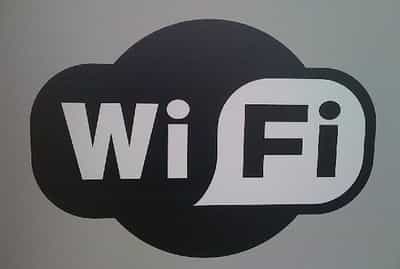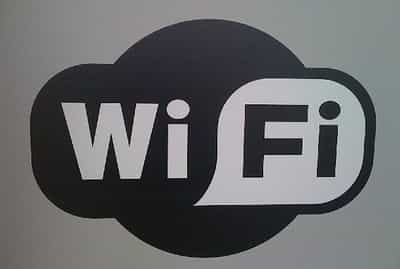 Only being allowed to leave the house once a day when it is absolutely necessary is not a nice situation to be in, so let us help try and make it a little bit better for you.
1. Read a book. Reading will help to keep your brain active and it is a great way to stop you feeling bored. Here at Fashion North we put together a list of some of our favourite reading materials to help you out.
2. Do some exercise. Yes, not being able to go to the gym any more makes it more difficult than ever to keep fit, but our one bit of exercise a day means it's basically mandatory, right? We have been told by the Government after all. There are so many ways to exercise in the house; from running (carefully) up the stairs, sit ups in the living room, squats in the kitchen and so on.
3. Clean the house. There's nothing like a bit of spring cleaning to keep your mind off of a terrifying pandemic. Not only will your house look sparkly clean but your Wi-Fi will have had a much needed rest.
4. Do a little dance. This ties in a little bit with the second choice but it is more fun. Blast some loud music (not too loud, remember the neighbours are home too) and have a little jig, dancing will put you in a better mood, it will keep you active and you get to listen to some of your favourite songs, on a CD player of course.
5. Write a letter. Now that we are all apart we have to find ways to stay in touch, writing a letter to a relative or family member is a great way to stop anyone feeling lonely. Especially writing a letter to an older relative would be a lovely way to also keep them feeling productive. If not a letter, just pick up the phone.
6. Do some knitting or sewing. There are hundreds of patterns online to try. There are also lots of places you can send the finished product in order to help others. Just follow the link below.
7. Start some colouring. We all know colouring is a great way to keep calm and we all need a little bit of calm during such a stressful time. A little bit of colour in your home will keep you feeling a little bit brighter why not hang up your art for everyone to see?
8. Clear out your wardrobe. When all of this is over and we can go back to the shops, charity shops will be welcoming of your old items. We're getting into warmer weather now and so we won't be needing those big coats and chunky scarfs!
9. Pamper yourself. Just because we're in the middle of a pandemic it doesn't mean we don't need any self care. There are plenty of ways to treat yourself and keep your stress levels to a minimum during a time of self isolation and working from home. At Fashion North we shared some of the things we're doing to spoil ourselves during self isolation.
10. Keep a diary. One day someone might want to write a biography about your life during the pandemic so write everything down! Future generations might need to learn from us.
11. Do some gardening. We might as well get the garden ready for summer so clean out the weeds, mow the grass and pot some flowers.
12. Reminisce. Get the old photo albums out and reminisce about the good old days. We might as well have a look at some nice happy memories while we can't really make any new ones.
13. Play around with your makeup. There will be nobody around to see so you won't embarrass yourself if you have a go at a new eye look and it goes really wrong…
14. Rearrange your bedroom. Why not change your room around which in turn might make you feel better about having to stay inside those four walls, at least if it looks different it might feel like a different room.
15. Learn a new language. Simply order a dictionary online and try and teach yourself a few new words, it will keep your brain active and it might give you inspiration for next summers holiday destination.
16. DIY some clothes. It is easy to turn your winter wardrobe into your summer wardrobe. If you have some old jeans maybe they could be cut into shorts? Or an old top that could be cropped or turned into a V neck?
17. Try out a new recipe. The restaurants are closed but we should still try something new. Our taste-buds will still travel the world!
Which of our suggestions are you going to try? Let us know by tweeting @fashion_north.