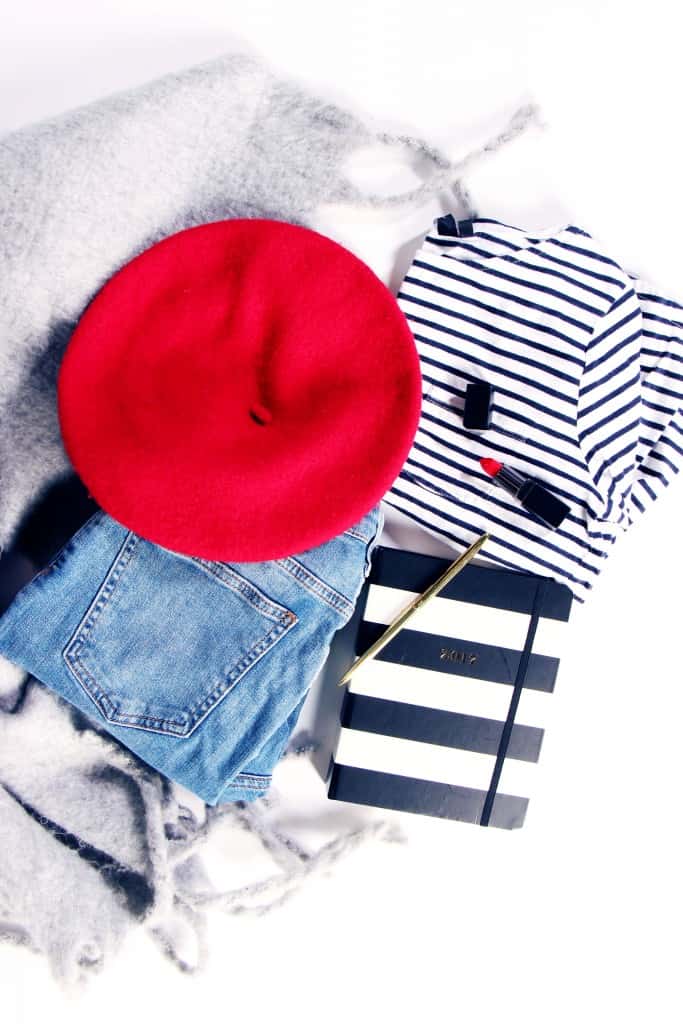 At this time of the year, it can be tricky when it comes to fashion. Spring trends are out in the stores, but the cold weather makes it all that tempting to leave the house wrapped in the most layers you can get your hands on, so it's the perfect time to get the wardrobe essentials down. And then, with the base staples, they'll easily carry through the season.
A Breton Stripe – You can never really go wrong with a striped top, can you? Breton tops (New Look – £12.99) are an essential all year round and can be easily worn with anything from your basic pair of jeans to under a pinafore dress, and with every fabric from denim to leather to faux fur.
A Red Lipstick – There's something about a red lipstick that always makes you feel like you can take on the world, and if I find myself ever rushing out of the house to lectures, then a quick slick of red lipstick always helps me to look put together.
A Pair of Jeans – For me, 2017 is the year of the cropped kick flare. A super flattering fit, this 'Dree' pair (Topshop, £18) is mid-rise and cuts off just above the ankle, which looks great paired with a statement ankle boot and fishnet sock.
A Hat – One of the best ways to help bring a staple outfit into on more trend-led is through accessories, and my favourite way of doing this is with a good hat. Whilst I'm not wearing a baker boy cap, a beret (Stylist's own but ASOS do similar) is always a great shout – they're a real Instagram favourite.